News
BIOMIN MAKES STRONG IMPACT AT POULTRY INDIA EXPO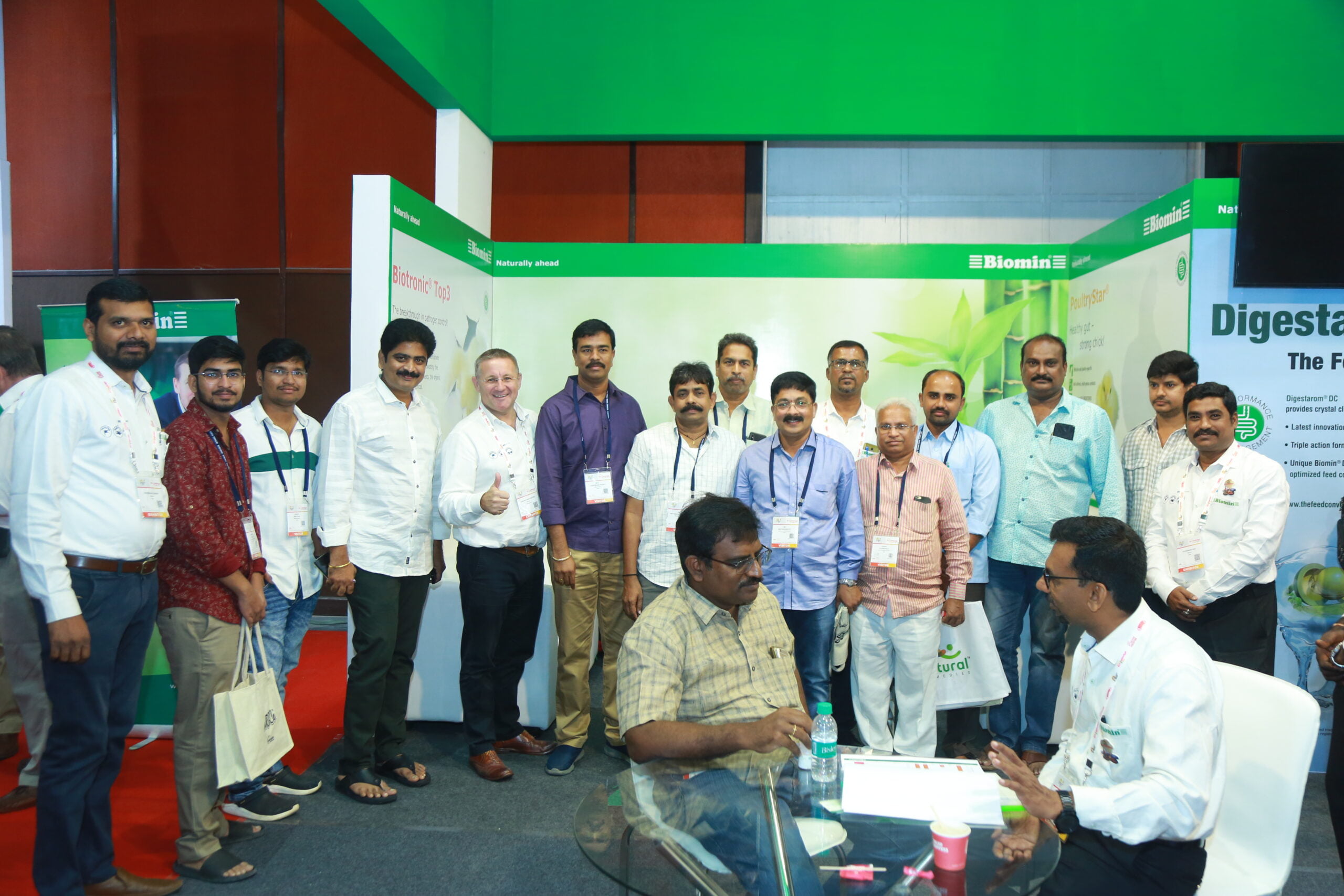 By bringing in its experts at the booth to provide services and solutions to the customers, BIOMIN made a strong impact at the 13th edition of Poultry India Expo held at Hyderabad.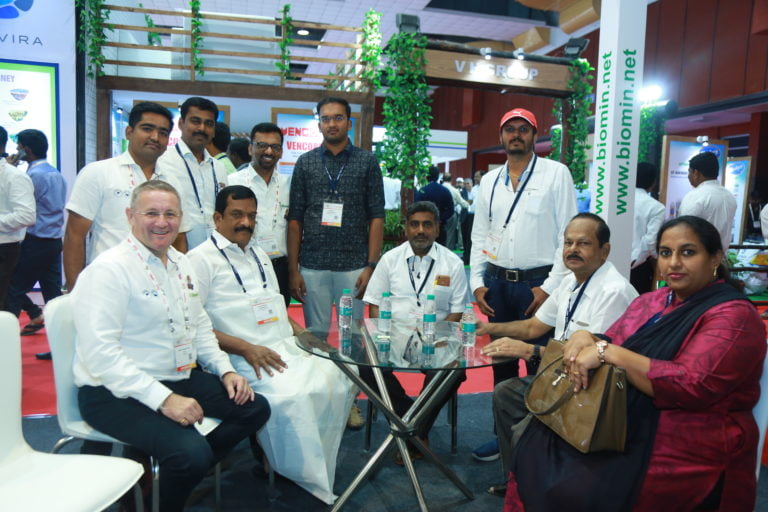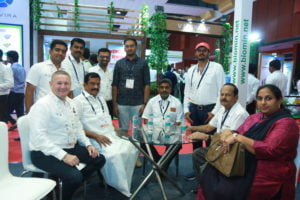 31 December 2019 – From productive discussions with BIOMIN experts to an engaging fun activity, BIOMIN booth at Poultry India expo was bustling with lot of activities this year. The three-day international expo held at Hitex Exhibition Complex in Hyderabad from November 27 to 29 provided an ideal platform for the innovative animal nutrition company to meet customers and potential customers from south Asia.
The presence of BIOMIN experts: Poultry Technical Manager Andrew Robertson, Regional Product Manager – Animal Nutrition Lesley Nernberg, and Technical Sales Manager – Poultry Gangga Widyanugraha added value to the customers and visitors.
Display of models depicting the Duplex Capsule structure of Digestarom® DC and molecular structure of mycotoxins at the booth facilitated the visitors in getting a better understanding of the BIOMIN products and its mode of action.
"Poultry India 2019 is one of the best events for BIOMIN in India and we are glad we were able to make a vibrant presence here with lot of customer engaging activities," Asia-Pacific Regional Director Edward Manchester said and added that BIOMIN is focusing on helping the industry to optimize feed performance.
During the expo, customers got an overview of Spectrum Top® 50, the mycotoxin detection service from BIOMIN and the mode of action of Mycofix® portfolio of feed additives.
Andrew Robertson in his comments observed that huge opportunities are ahead for BIOMIN in Indian subcontinent. "It is very encouraging to interact with the customers and visitors here, who are showing a great level of interest in improving feed efficiency and animal performance through phytogenic feed additives," he said.
The golf activity hosted at the booth by BIOMIN was thoroughly engaging and entertaining for the customers and became an immediate hit.
"We are delighted to see the happy customers trying their hand at the putting greens and those who putted won a prize," Rajan Seralathan, Strategic Process & Marketing Director, BIOMIN India said and added that there were also repeat visitors who wanted to try again.
To create awareness on the BIOMIN products and services, the entire BIOMIN team observed 'PoultryStar Day' and 'Mycofix Day' on November 27 and 28 respectively by wearing the badges.
Alongside Indian customers, industry stakeholders and business partners from Sri Lanka, Nepal, Bhutan, and Bangladesh also visited the BIOMIN booth.