News
IPJA felicitates poultry stalwarts at a glittering ceremony at Hyderabad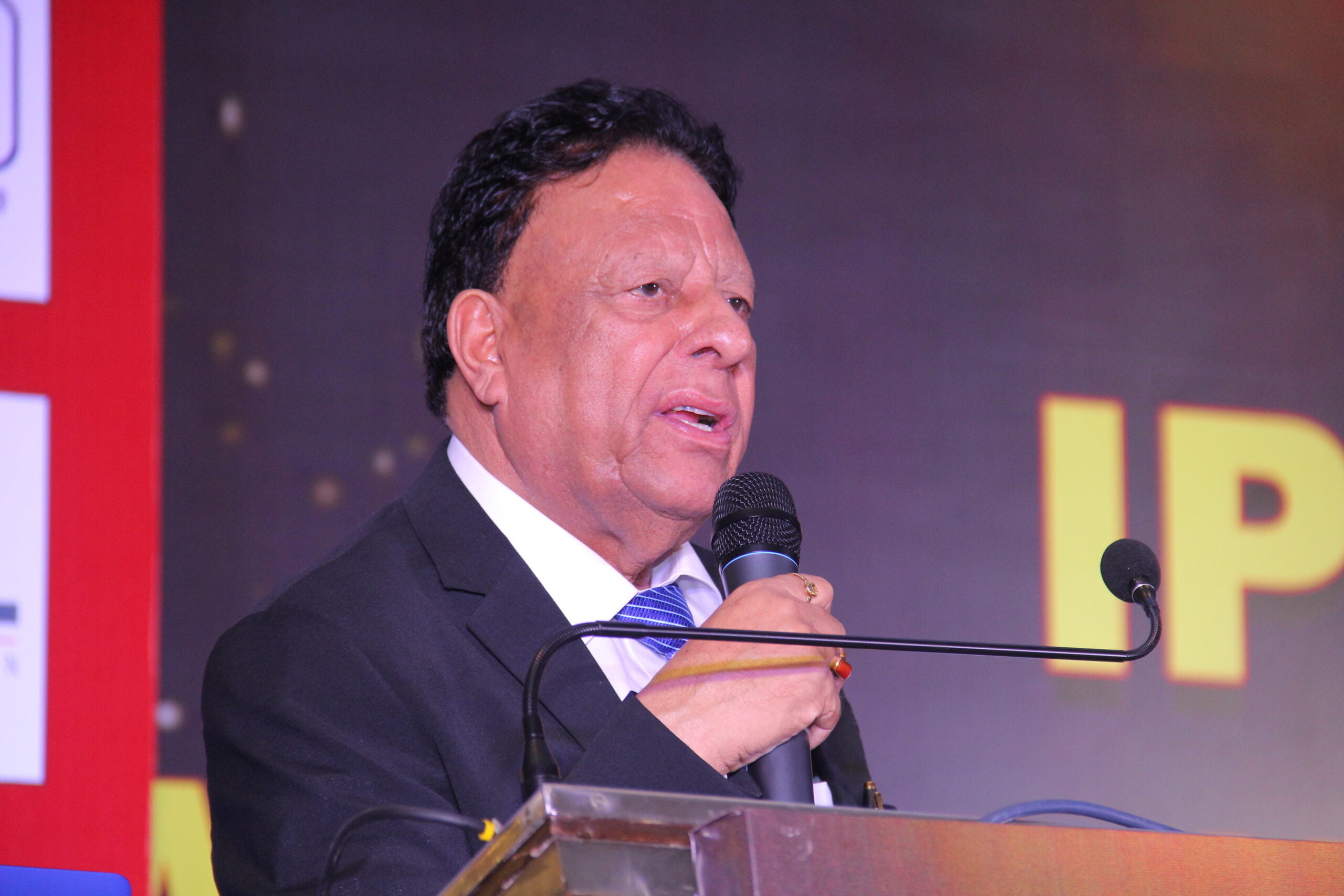 Hyderabad:
Indian Poultry Journalists Association (IPJA) conducted an impressive Global Award Ceremony at Hotel Trident, Hyderabad on 27th of November, 2019 in the evening. A galaxy of poultry stalwarts from across the globe descended on the venue of this glittering ceremony.
The mega function started with the Inaugural Lamp lighting ceremony by the dignitaries on the dais, which was followed by a welcome speech from IPJA President, Mr BS Rana.
Mr BS Rana welcome all the dignitaries, veterinary experts, sponsors and the entire poultry fraternity, to have descended on this august venue, to grace the occasion of –"IPJA Global Award 2019," organised by Indian Poultry Journalists' Association.
He especially welcomed Hon'ble Chief Guest Shri T. Srinivasa Yadav Garu, Minister of Animal Husbandry & Fisheries, Govt of Telangana, Guest of Honour Shri Etela Rajender Garu, Minister of Medical & Health & Family Welfare, Govt. of Telangana, Dr Mark Lyons and others.
He said we at IPJA today, are happy to be with the top brass of the poultry stalwarts from across the globe, at this function and I thank them, for their kind presence, inspite of their busy schedule.
He stated that our motive to organize this ceremony is very simple, but important in the sense, that we recognize, appreciate and felicitate the stalwarts of poultry, who have the guts to think out of the box.
The contribution of these people, paves way for the rise of poultry, on the global platform, through remarkable innovations. This award ceremony, shall also act as a booster, to the ambitious fellow poultry fraternity, to endeavor into rendering, something specifically beneficial, to this industry, he added.
It is a great feeling to be recognised and awarded, and we really decided, not to let down our torch bearers of this industry, and hence this award ceremony, he stated. In my view, they deserve it, and so we will confer it on them.
He said we have a panel of qualified poultry experts, in the award selection panel. These people without any bais, just pick up the most deserving ones, in a particular category. We try to do full justice to the genuine candidates. Though our association IPJA is India based, yet our thinking is global, this can be confirmed by the fact, that we select the deserving candidates for the award ceremony on a global basis, he added.
He said we always appreciate and encourage, the exchange of ideas and information, within the poultry industry, because it always takes us, to a higher pedestal of development.
He asserted that IPJA, a non-profit organization, since its inception, has been seriously involved, for the cause of poultry and here in India, we organize series of technical seminars and award the exceptional contributors to the poultry industry, which has been greatly appreciated, by the poultry fraternity.
Mr Rana said it is our promise, that we shall continue working for the cause of poultry, till they reach the stage of being well informed, and self sufficient in poultry production. It is a matter of pride for all of us, that poultry today, is the most preferred non vegetarian dish worldwide. And to feed the ever growing world population, we need to multiply our production, ofcourse with quality, he added.
We also need to keep in mind, of the changing trends, in nutrition habits and preferences of the consumers. By this I mean, poultry production with complete biosecurity, no antibiotic or trace mineral residue. Let us take an oath on ourselves, to deliver our very best, that ensures complete consumer satisfaction, in the coming future for all our poultry products.
I hope this event will be in your memory for a long time, as we have tried our best, to make you comfortable and happy. Lastly, I thank all the dignitaries, assembled delegates, sponsors and IPJA team for their support, in making this event, a grand success.
Shri T. Srinivas Yadav while addressing the assembled gathering praised the efforts of IPJA. He said knowledge is fundamental to the growth of any business as it keeps an individual well informed to stay afloat in the competitive times. Quoting the pretext of the IPJA Global Award Ceremony, he said it is a great gesture from IPJA that it has cared to felicitate the stalwarts of poultry from across the globe. He said that when we recognize the outstanding contribution of an individual and award him or her, it acts as a booster for them to perform still better and it also raises their self-esteem. He also praised the conduction of series of technical seminars organized by IPJA in various poultry locations of India to provide the latest information on poultry to them and this is a great effort and service from their side to uplift the poultry production in India.
Then began the IPJA Global Award ceremony and following is the list of the recipients of IPJA Global Award 2019 stated below:
Best Farmer Category: Mr. Suresh Gupta – Sunil Poultry, Panchkula – Chandigarh.
Best Scientist: Dr. Suresh Sharma – Vesper Group, Bangalore
Best Breeder: IB GROUP – Rajnandgaon , Chattisgarh
Best Healthcare Pharma: ZOETIS – Mumbai , Maharashtra
Best Nutrition: ABTL – Pune , Maharashtra
Best Biological: HESTER – Ahmedabad , Gujarat
Best Equipment: CHAKRA GROUP – Hyderabad, Telangana
Best Feed miller: BHAVANI FEEDS – Hyderabad, Telangana
Best Impact in Poultry: PROVET – Chennai , Tamil Nadu
Lifetime achievement: GLOBAL: ALLTECH – Dr. Pearse Lyons USA, award was received by his son Dr. Mark Lyons
Best Innovation in Poultry: Dr Yash Goyal – Pune Maharashtra
Best distributor: TARA GROUP – Hyderabad, Telangana
IPJA appreciation: Arun Kumar Rai (breeder, farmer, processor and feed miller) – Mangalore , Karnataka
Shri Etela Rajender said that he has been a regular visitor to the Poultry India exhibition and praised the efforts of IPJA in recognizing and felicitating the outstanding performers in poultry. He said IPJA is doing a great service to the Indian poultry sector by organizing such programmes. He said poultry has a great potential to provide mass employment as well as protein rich diets to fight malnutrition in the country. He said poultry is a natural source of protein and is available at the cheapest price.
Mr OP Singh was all praise for the determined effort of the IPJA team and said it is a matter of great pride for the recipients to be recognized for their outstanding contribution. He said, an expert panel has selected the outstanding contributors to poultry and they deserved to be awarded. He said poultry has immense potential and we need to tap it to the best we can.
The gala ceremony ended with a cultural programme, cocktail and dinner.