News
Innovista Consulting highlights novel product lines at Poultry India Expo, Hyderabad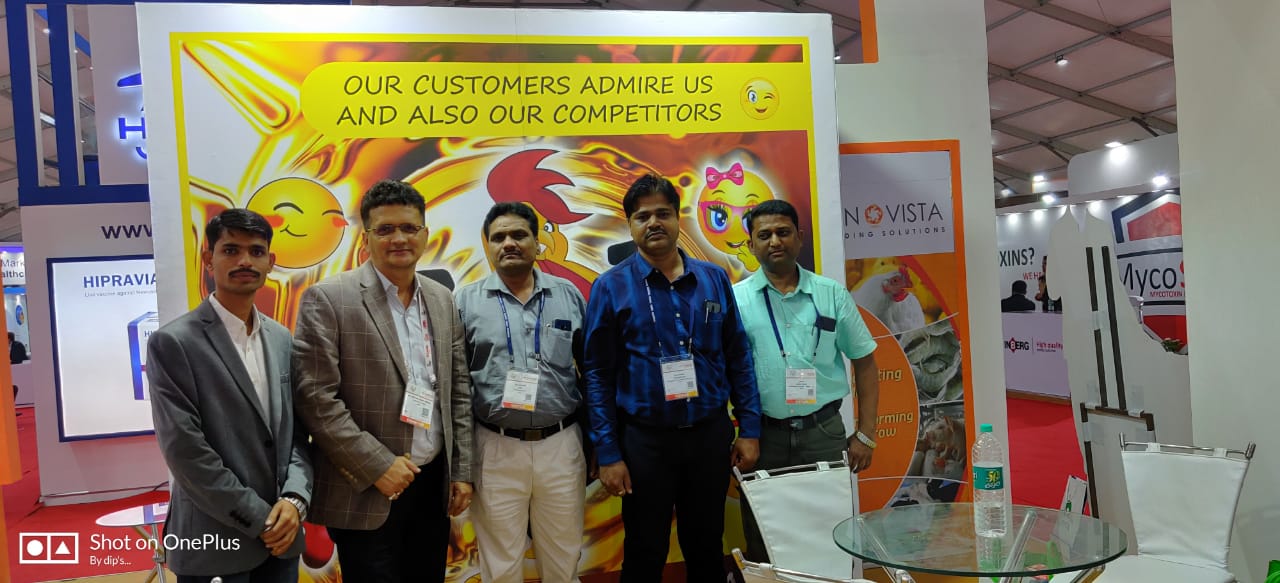 Innovista Consulting has gained broad based popularity in the animal nutrition space for their novel concepts in alternative growth promoter product lines. During the Poultry India Expo in Hyderabad, the biggest exhibition in India of the poultry industry in India between the 27th to 29th of November, 2019, Innovista Consulting came up with new ideas in the alternative growth promoters segment with their specialty essential oils product offers which were witnessed and praised by over 20,000 poultry delegates who attended the show from different countries.
Innovista's unique invention Curcumol (purified and fortified turmeric oil with sesquiterpenes) which is already a popular brand across all segments in breeders, broilers and layers has laid the foundation for new vistas in the animal nutrition space. Innovista also launched
Other brands from Innovista viz. Allivis, Nativol, and Garcin also drew attention of farmers/nutritionists who seek a change from the conventional antibiotics being used for long time in such food producing animals with overall regulatory restriction being imposed on indiscriminate use of feed antibiotics.
"We are upbeat about our innovations in alternative growth promoters using essential oils and it gives me great joy to witness that not only the farming community but also our competition is looking up at us for such new innovations! Such high hopes from the industry has raised our benchmark and we strive hard to make our product offers more effective and affordable for our farmers," said Dr. Sekhar Basak, Managing Director, Innovista Consulting. We differentiate from others in our process technology and R & D that makes our products unique and offers holistic benefits over conventional antibiotics used in our industry, he added.