News
VAMSO BIOTEC PARTICIPATES IN SOUTH ASIA'S BIGGEST INTERNATIONAL POULTRY EXHIBITION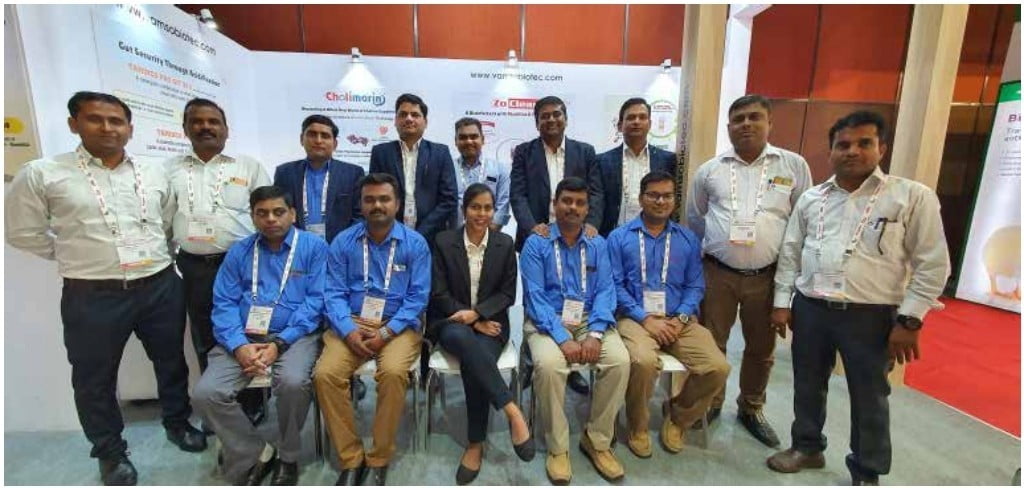 Hyderabad
Vamso Biotec Pvt Ltd, comitted for upliftment of poultry health & productivity,successfully participated inSouthAsia's Biggest International Poultry Exhibition- Poultry India 2019,Hyderabad,from 27-29 November,2019. Professional association, international networking and experts' knowledge sharing about poultry industry werethe foundations of this top event.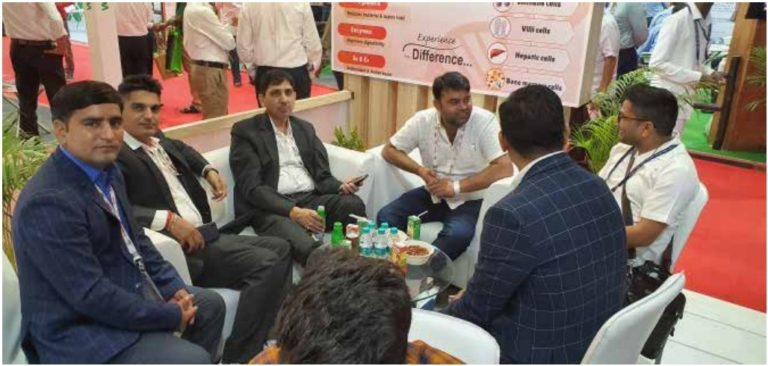 It received astounding response from nutritionists, feed millers, integrators & farmers. Vamso Biotec, marked its SOth anniversary this year in providing herbal & phytochemical sustainable solutions in animal healthcare industry. "We aims at optimizing feed cost through nutritional intervention in challenging period for profitable poultry production", said Dr. Ashwani Jadaun, Business Head,Vamso Biotec.
Poultry India Exhibition features the most innovative and reputed companies across the continent from the poultry sector to showcase their businesses and interact with potential partners, clients and investors. Poultry India has continued its efforts every year to bring new businesses in technologies, poultry nutrition and animal health from all around the worldto India.
In five decades, Vamso Biotec has established a strong footprint in Indian as well as International poultry & livestock market. Vamso envisages of becoming an exemplar by providing effective research based innovative solutions to the customers.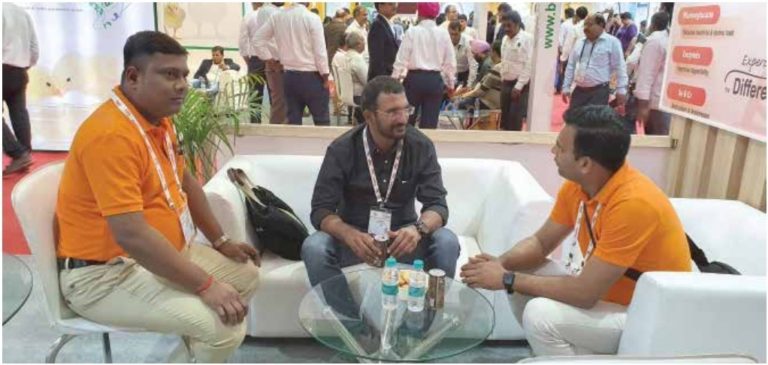 About Vamso Biotec Vamso Biotec Pvt. Ltd is an ISO 9001:2000 & GMP certified; research and technology oriented veterinary pharmaceutical company in India. Vamso Biotec has emerged as a leading player in natural, biotechnology and feed supplement products useful for health and productivity needs of variety of animal species, The company provides unmatched customer service through a fleet of sales, marketing and technical team. The company has left no stone unturned to bringout the best of the products through its state of the art machinery and finest infrastructure