News
CPDO&TI APP – YOUR INFORMATION PORTAL ON THE GO..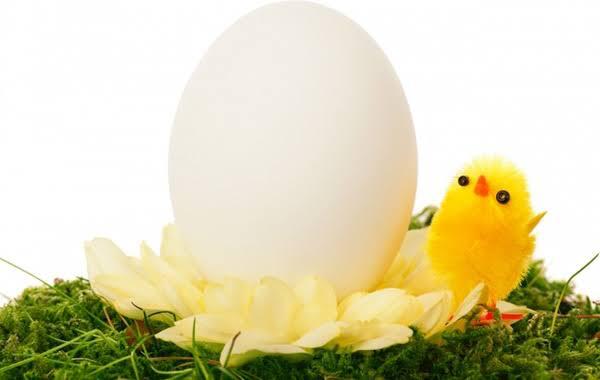 CPDO & TI under Government of India, Ministry of Fisheries, Animal Husbandry & Dairying, Department of Animal Husbandry & Dairying, located at hessarghatta, Bangalore was established during 1972 to cater to the training needs of the country and of other developing countries in poultry Production and allied activities. This institute imparts advanced and specialized training to the technical officers of the Central/State govt. Organizations, agricultural universities, bank and insurance corporations, Cooperative sector, poultry and meat corporations and private sector poultry Organizations of the country. Under various sponsored schemes like ITEC, COLOMBO PLAN, SCAAP, FAO, Foreign officials from 55 countries have represented in the training at this Premier institute.
CPDO&TI started online trainings for Vets/Graduates/prospective entrepreneurs on Poultry from September 2020 which includes EPAW – Entrepreneurship in Poultry Awareness Week, Entrepreneurs Day (ED) and ODF – Online Discussion Forum. EPAW is a programme designed for providing basic knowledge takeaways on poultry sector, management, nutrition, diseases, Government of India schemes, rural poultry including business models for adoption. This programme is designed for four days including Entrepreneurs Day wherein successful entrepreneurs are invited to share their inspirational stories by their dedication and hard work. ODF – is mainly designed to discuss in depth about a specific issue in poultry sector. So far, three ODF are organized focusing on 1. Alternate Species (Duck/Turkey/Quail/Guinea Fowl). 2. Pan India poultry training facilities both in public and private sector. 3. Poultry Feeding Trends in India.
CPDO&TI organized all these events online through zoom network and live telecasted in CPDO&TI youtube channel: CPDO&TI TRAINING, Hybiz TV youtube channel and posted in CPDO&TI facebook: cpdoti.bangalore.
CPDO&TI App: This Institute conceptualized an app presently in Android platform – Google playstore in order to create a diary of past and present events retrievable in a user friendly format. This app was released on 27th March, 2021 during the third ODF at the Institute.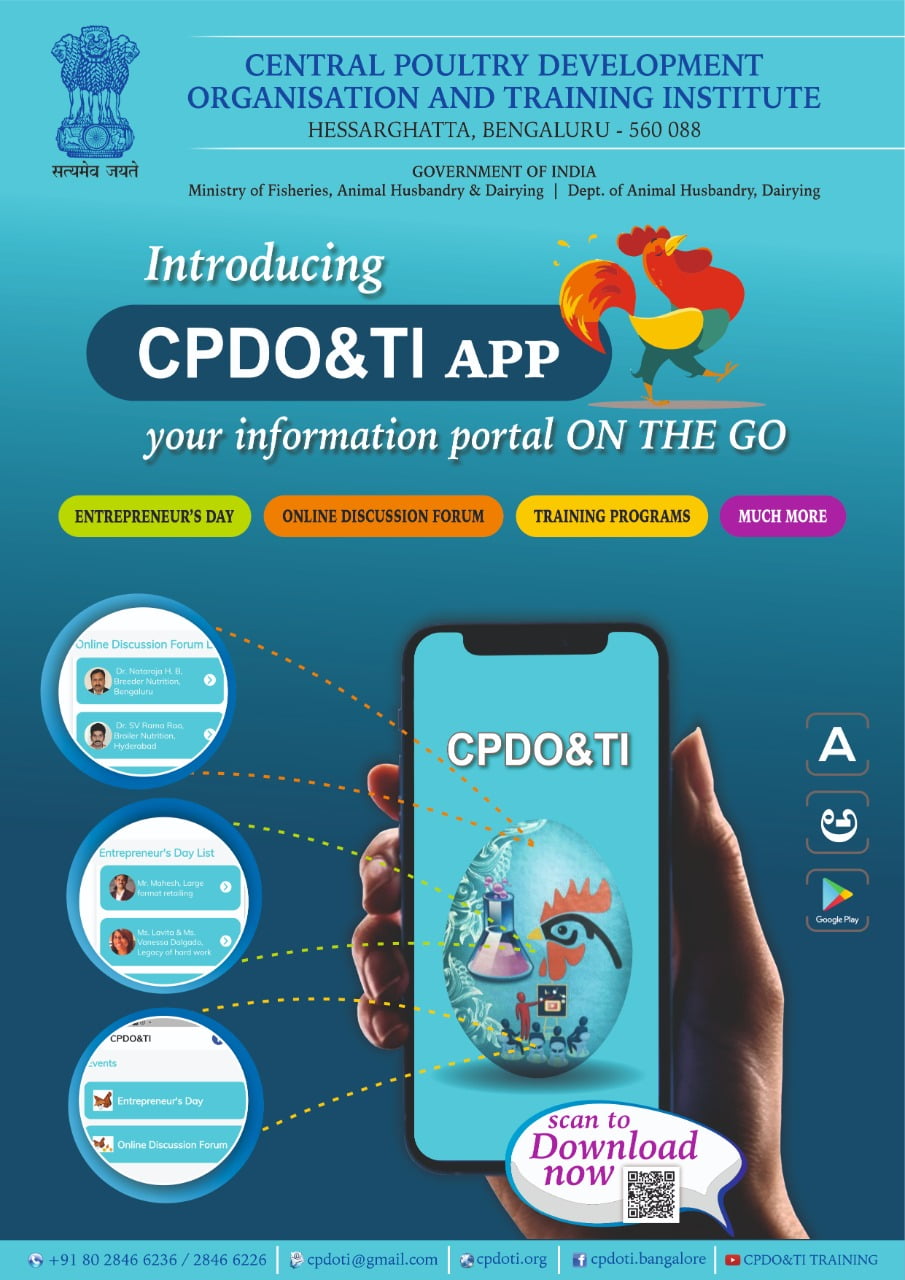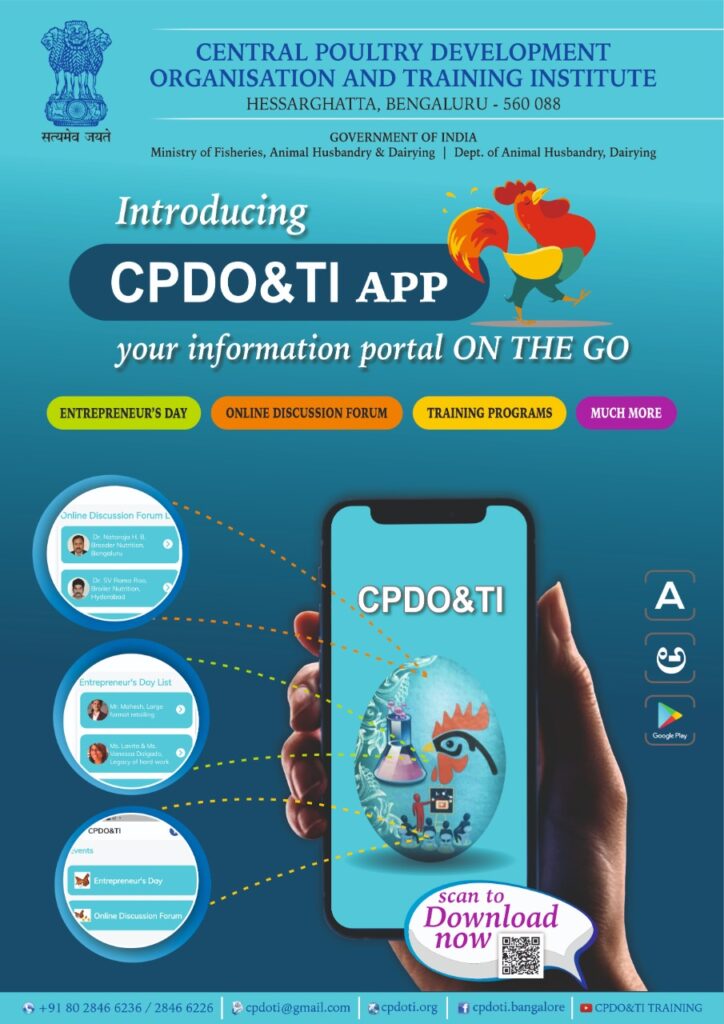 CPDO&TI App is designed with a choice of language in the first page with both English and Kannada, the regional language. Once the language is selected, the viewer will have a display of Entrepreneurs day and Online Discussion Forum list based on the dates of the event. Further entering the selection of Entrepreneurs Day of a particular date, he/she will see a display of speakers with their image and the talk delivered on that day. The viewer can select topic and the speaker of his/her choice and get the information in an edited video format of less than 30 min. Similar is the arrangement if it is clicked on Online Discussion Forum. On the top of the app page, both facebook and website links of the organization is made available to navigate to both facebook and website of CPDO&TI for further detailed information. At the bottom, setting button can be used at any time to navigate back to the language of selection.
A small attempt is made to dub few of the events of Entrepreneurs day and ODF in Kannada, the regional language for the selected viewers. Presently this app is only in Android format, however, ios – appstore format will be released soon.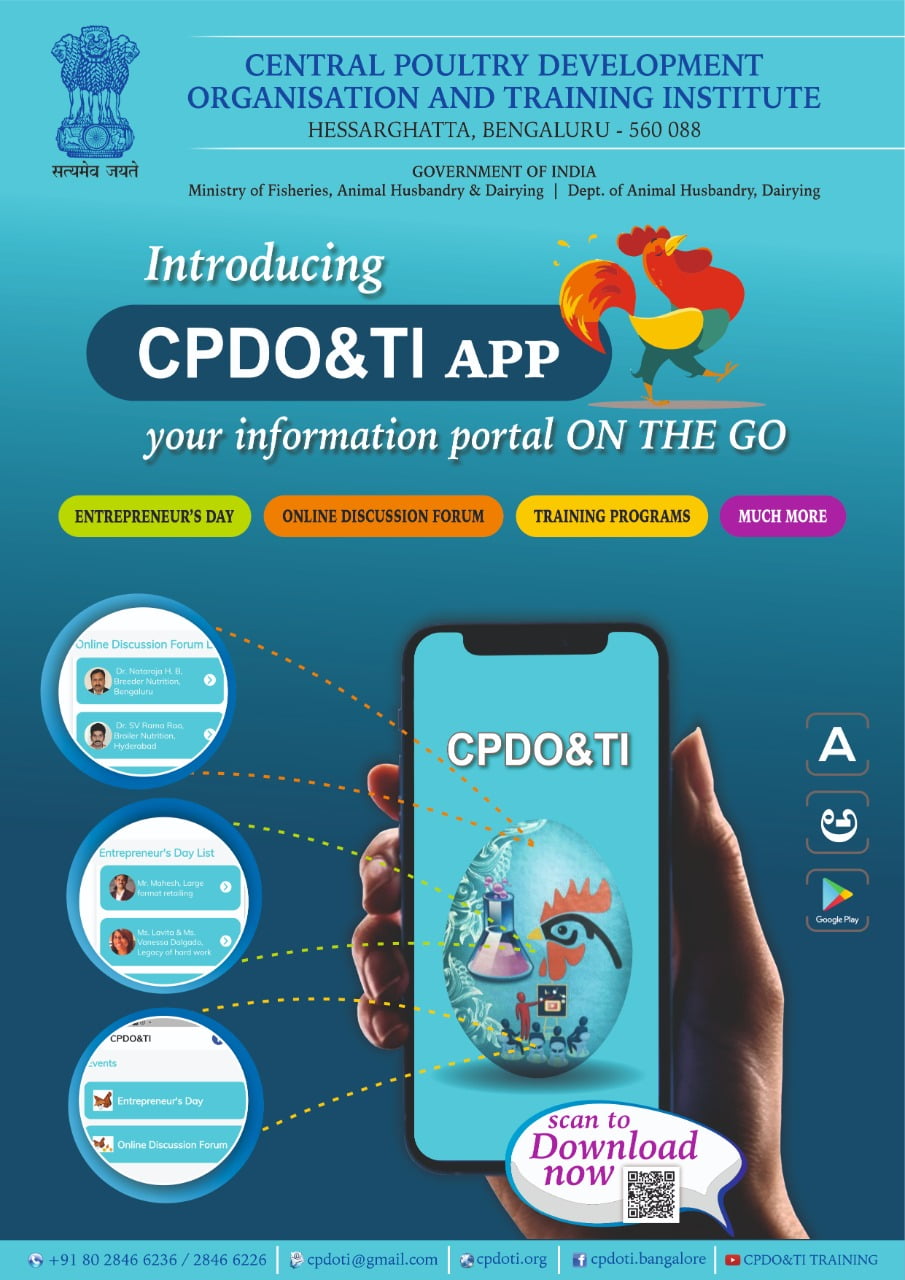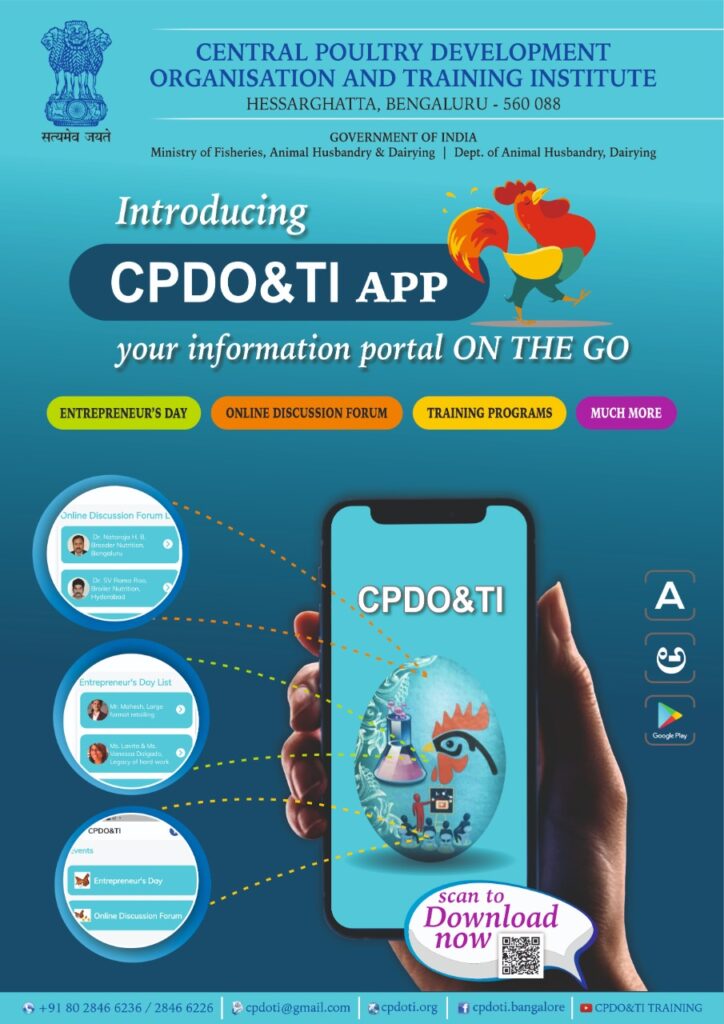 CPDO&TI app can be downloaded by typing CPDO&TI in Google play store or scanning the QR code attached in the information sheet.