Article
CHR HANSEN INDIA LAUNCHES A NEXT-GENERATION, THREE STRAINS, POULTRY FEED PROBIOTIC PRODUCT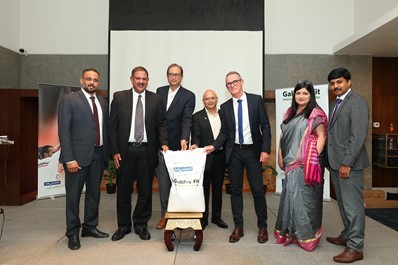 CHR HANSEN INDIA LAUNCHES A NEXT-GENERATION, THREE STRAINS, POULTRY FEED PROBIOTIC PRODUCT "GALLIPRO® FIT"
GalliPro® Fit, the easy choice.  Chr. Hansen India proudly unveiled its latest innovation, GalliPro® Fit, a three-strain bacterial probiotic product for Indian market in a recently concluded event in Hyderabad on the 21st August. The event was jointly hosted by Chr. Hansen and Tara Enterprises.
This next-generation probiotic GalliPro® Fit marks a significant advancement in poultry nutrition and health, combining three unique bacterial strains meticulously selected from a pool of over 50,000 candidates. GalliPro® Fit is set to revolutionize the Indian poultry market by offering a holistic approach to enhancing poultry health, improving food safety, boosting profitability, and reducing risks associated with pathogen infections. This launch event, attended by key industry experts and Chr. Hansen's leadership team, highlighted the product's extraordinary efficacy and its potential to transform the poultry industry in India.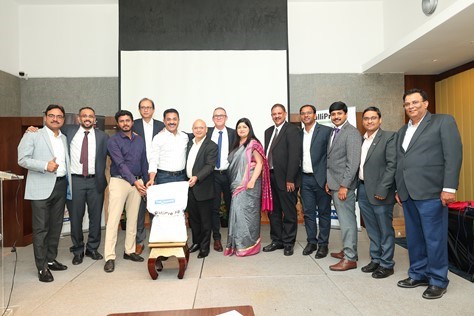 GalliPro® Fit proven efficacy in the following key areas in research and field conditions:
Boosts prevention programs. Modulate the immune system and prevent necrotic enteritis,
Contributes to Food Safety. Helps to keep pathogens like: Salmonella spp. and coli under control,
Brings Profitability. Performance improvement and nutritional value drive strong profitability with a positive return,
Risk reduction. The effect of GalliPro® Fit can be tested in customers' feeds. GalliPro® Fit effect can be tested against the customer's farm pathogen,
GalliPro® Fit incorporates three carefully selected heat-stable strains in one convenient bag, providing predictable and consistent outcomes.
The launch event was attended by the Chr. Hansen India team; Mr. Jean- Christophe Bodin, APAC Head of Sales, Animal and Plant health, Mr. Anurag Chadha, Country manager Chr. Hansen, India, Ms. Richa Sharan, Director marketing, Dr. CB Gowda Rayapuram, Regional Manager commercial sales – India sub- continent, Animal and Plant health account managers, Dr. Raghavendra Kumar, and Dr. Manjunath BN.  Along with the Chr. Hansen team, eminent poultry expert Dr. Jayaraman, experts from poultry feed additives, Mr. Siva Dutta Subramaniam, Mr. Sekar, Mr. Manoj Garg, Mr. Gopinath and many other business experts attended the launch event. The event showcased, talks on 1) importance on probiotics in India poultry 2) mode of action and the economic impact of GalliPro® Fit in poultry and 3) Chr. Hansen's business in India in verticals other than animal health.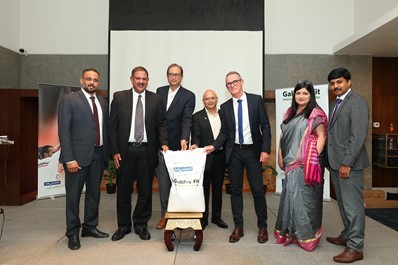 Mr. Jean- Christophe Bodin (Msc., Agr.) APAC Head of Sales, Animal and Plant health – APAC
GalliPro® Fit launch confirms that animal health and nutrition are key areas for Chr. Hansen going forward, especially for the poultry industry in India. The microbiome is important to a bird's ability to break down feed into its basic components and extract the vital nutrients needed for meat and egg production. It therefore stands to reason that safeguarding the integrity of this vast community of micro-organisms can help poultry producers protect the productivity of their flock and, in turn, the profitability of their operations.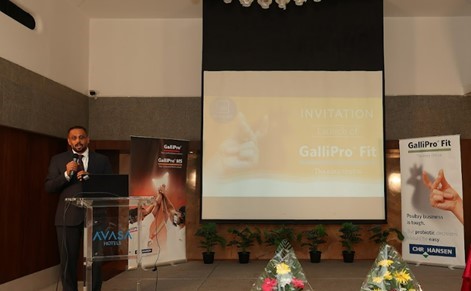 Dr. CB Gowda Rayapuram, Regional Manager commercial sales – India sub- continent, Animal and Plant Health account managers
We are confident that GalliPro® Fit, a thoroughly researched, 3- strain bacterial product will bring benefits ranging from performance to tolerance to pathogen infection – something that is very much needed under Indian conditions wherein feed quality and environmental conditions fluctuate a lot.