News
VIV NanJing 2023 – Bangladesh Market Visited Bile Acids Industrial Park of Lachance Group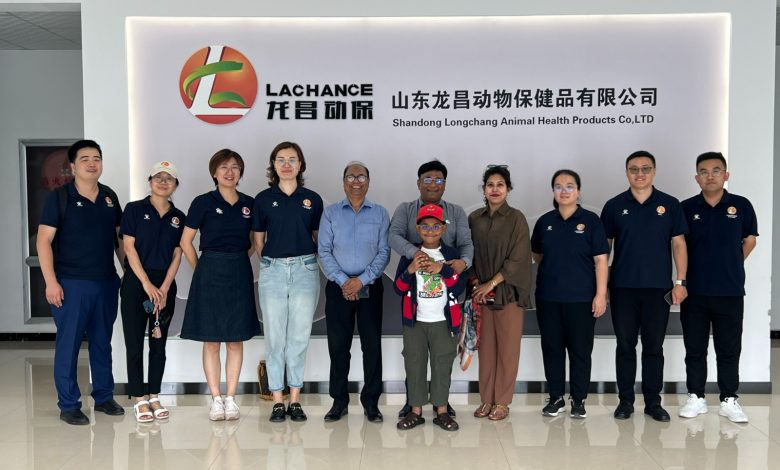 VIV   Nanjing   2023  Asia   International   Trade   Fair   for   Intensive   Animal Production was held from  September 6 to  8.After  four years returned again, attracting high-quality overseas buyers . Highlighting VIV's important role as a bridge linking the entire global "from feed to food " industry chain .
Lachance Group overseas markets from Egypt, Iran, Belarus and Bangladesh are gathered in Nanjing. From the perspectives of raw material safety, animal nutrition,  cost  reduction  and  efficiency  improvement,  growth  performance , especially for fatty liver in laying hens, our customers experimental cases and bile  acid  solutions .Technical  service  experts  conducted  in-depth  discussions with customers .

At  the  awards  ceremony,  Lachance  Group  was  awarded  the  Antibiotic-Free Feed   Additive .   Animal   Husbandry   Technology   Award.   Lachance   Group actively invests in research and development,and cooperates with universities all year,to help improve animal health.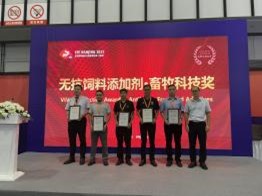 After  the  exhibition,  on  September  9th,  People  Poultry  and  Hatchery  with technical expert Mr. Akter from Bangladesh visited the factory and Lachance Fully  Automatic   Bile  Acid   Intelligent   Production   Park.   Ms .   Bonnie   Li, General Manager of International Department and Technical expert Mr.Sun on behalf of Lachance Group warmly welcomed.

Firstly  Ms .Michelle ,Deputy  Manager  of  International  Department  introduce Lachance  Group , mainly  divided  into  three  parts:1 .The  highlight values and milestone  events  of  Lachance.  2.The  main  products  of  Lachance  Group  and  the process  flow  of bile  acid.  3.The  Animal  Liver  and  Gallbladder  Health  Research Center and the Fatty Acid Nutrition Research Center can provide customers with high-end  services  such  as  liver  and  gallbladder  health  diagnosis  and  oil  quality testing;
Next, Mr.Ma, Chief Engineer introduced introduced the overview of the new bile acid industrial park, veterinary drug GMP workshop,Including:
1.Our entire R&D team, our patent  certificates,  SCI  articles,  etc.;  And  the  scientific  research  projects  and platform construction we undertake.
2.The R&D center laboratory:It is mainly divided into process research and development,and quality inspection and testing, which can effectively control raw material quality, production steps, and final QC inspection.

At  last,Mr.Mahbub  and  Mr.Akter  experiencing  the  traditional  Chinese  art-writing brush, this visit deepened the understanding between both parties. Also be confident in the cooperation.