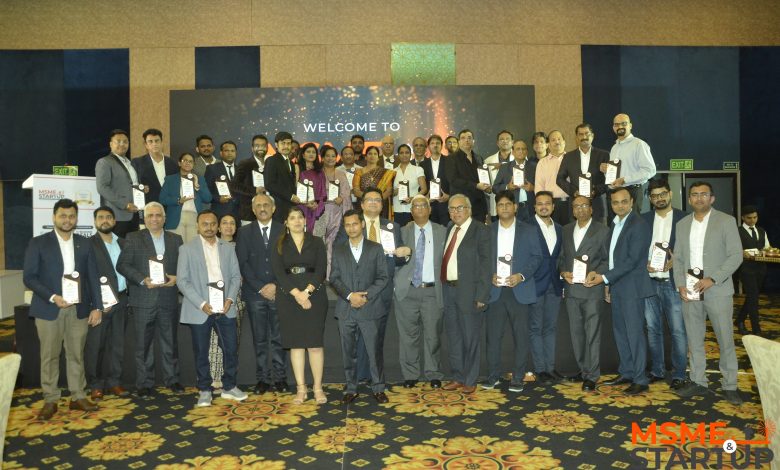 Biochem Pharma Triumphs at Time2Leap National Awards: A Journey of Excellence
At the renowned Time2Leap National Awards, Biochem Pharma, a new generation trustworthy hi-tech life science company, won the coveted Best Quality Products Award in a remarkable
display of commitment and creativity. This outstanding accomplishment exemplifies Biochem Pharma's ongoing dedication to revolutionizing the animal health industry with quality at its core.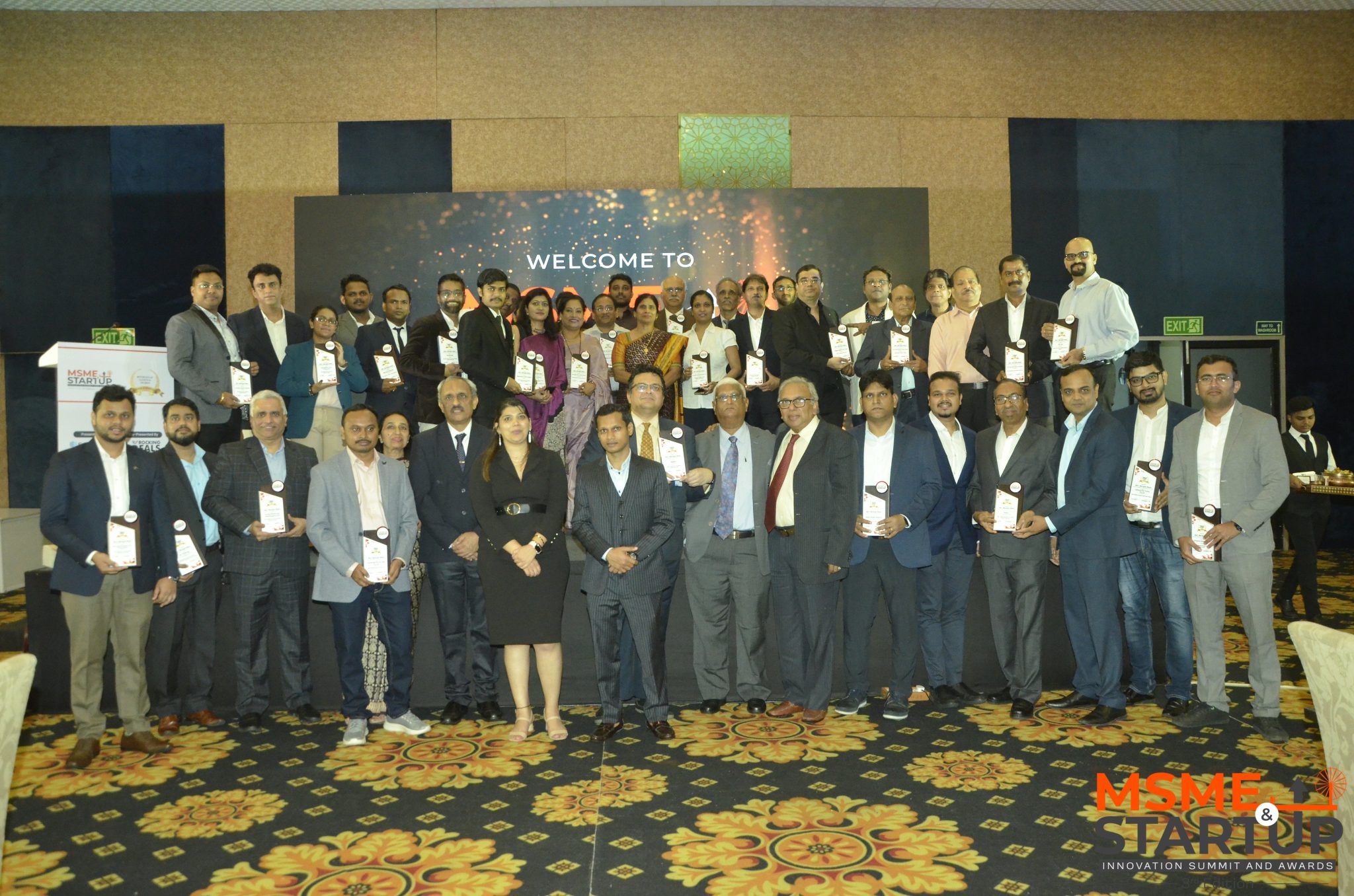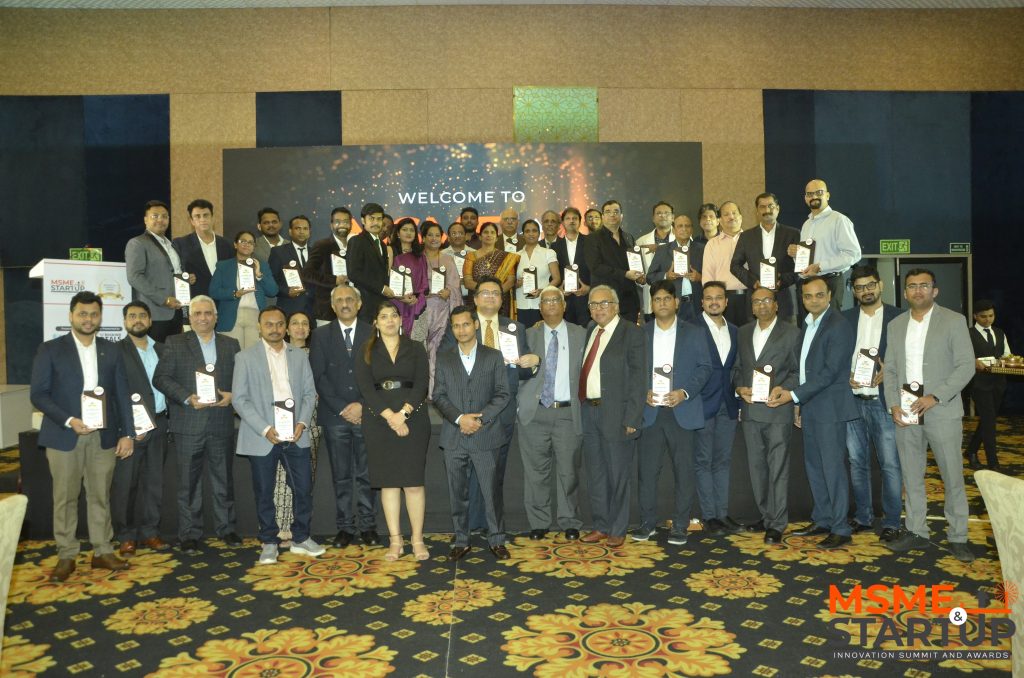 The Summentor Pro-organized Time2Leap National Awards attracted the interest of key players in the sector. The National Institute for Micro, Small, and Medium Enterprises (NI-MSME) Director General, Dr. S. Glory Swarupa, and other notable individuals delivered informative speeches at the event. Her insightful speech clarified the relevance of credibility in the MSME sector and struck a powerful chord with Biochem Pharma's unwavering pursuit of quality and trust.
Mr. Dipak Agarwal, the Head of SBM Bank, also graced the event with his expertise. His presentation delved into the crucial topic of credibility within the MSME landscape, providing valuable insights that align seamlessly with Biochem Pharma's values. Additionally, the event featured an enlightening session by a senior official from SBI Bank, who shared profound insights into startup schemes and their far-reaching benefits, an area that Biochem Pharma recognizes as vital for fostering growth and innovation.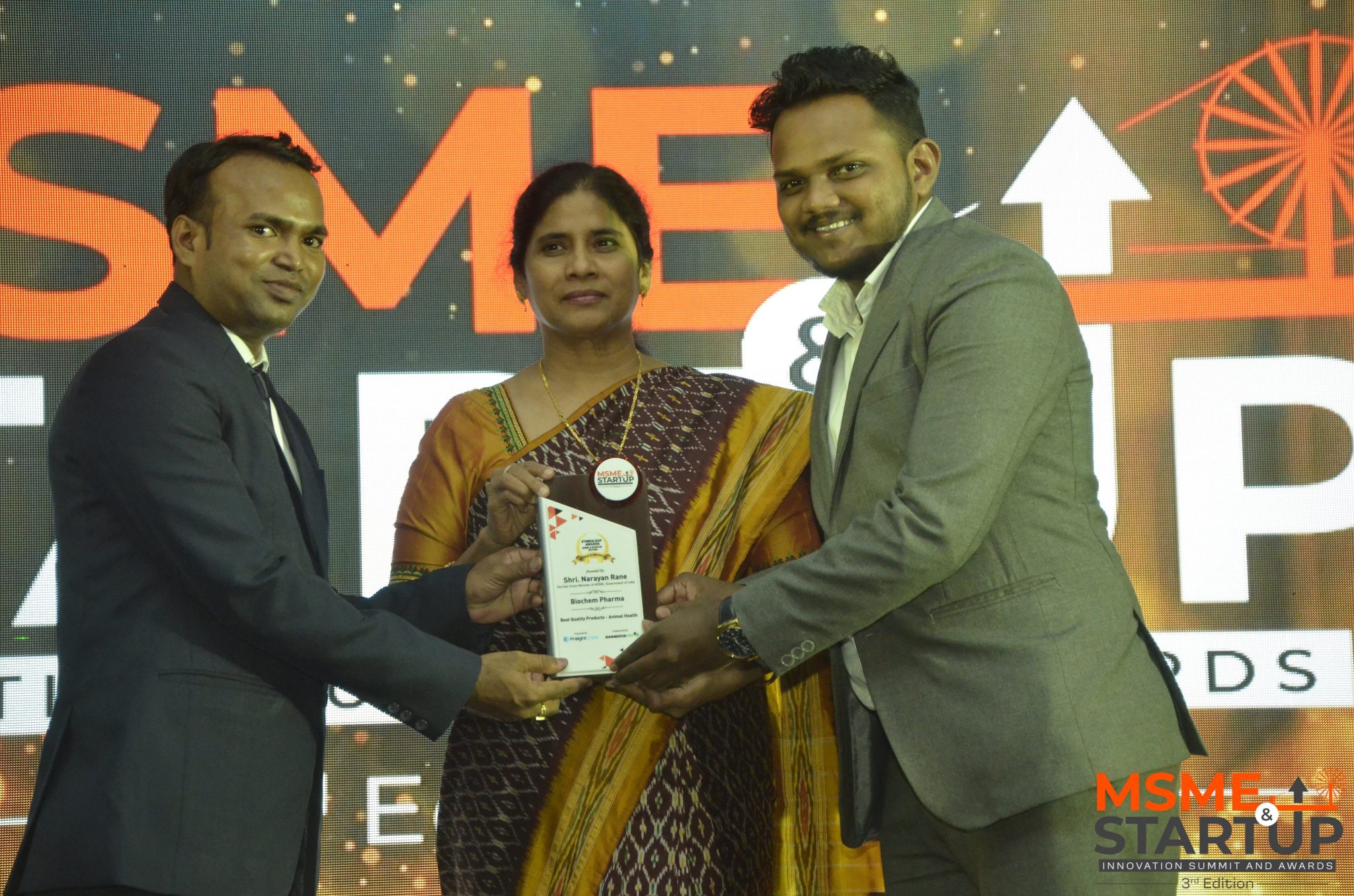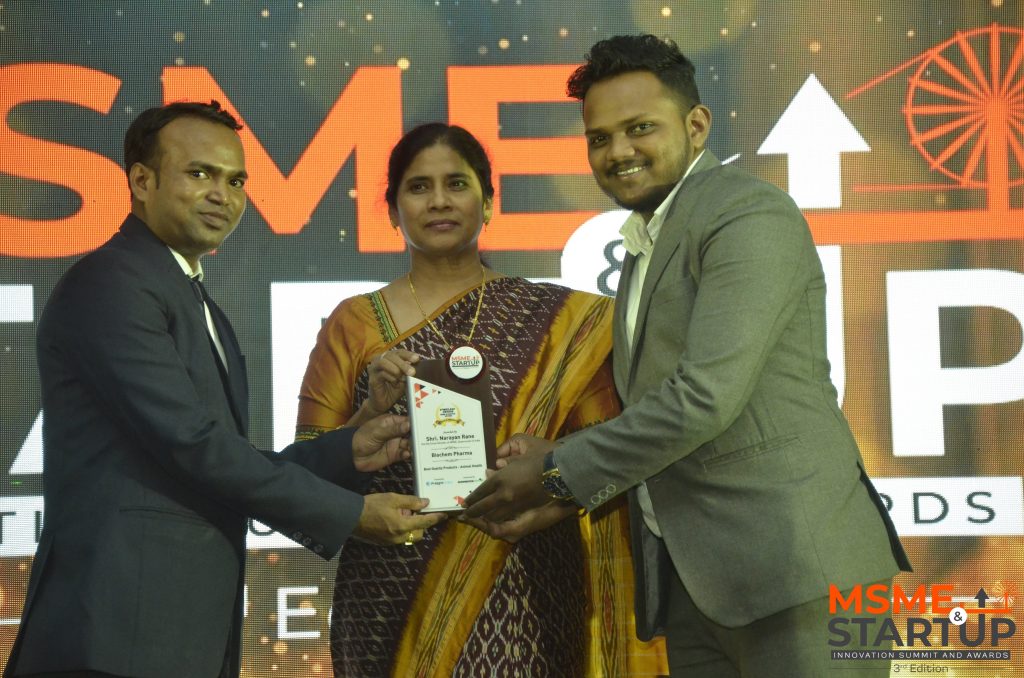 A pivotal aspect of the event was the engaging panel discussion focused on the education sector within the MSME ecosystem. This discourse highlighted the symbiotic relationship between education and industry, shedding light on how these sectors can synergize for mutual advancement. This theme deeply resonates with Biochem Pharma's commitment to nurturing talent and fostering collaborative growth.
The event also brought together accomplished digital strategists who shared their avant-garde ideas on the importance of a robust digital presence in today's dynamic landscape. Their insights emphasized the power of digital platforms as catalysts for growth, aligning seamlessly with Biochem Pharma's progressive approach towards leveraging technology for greater reach and impact.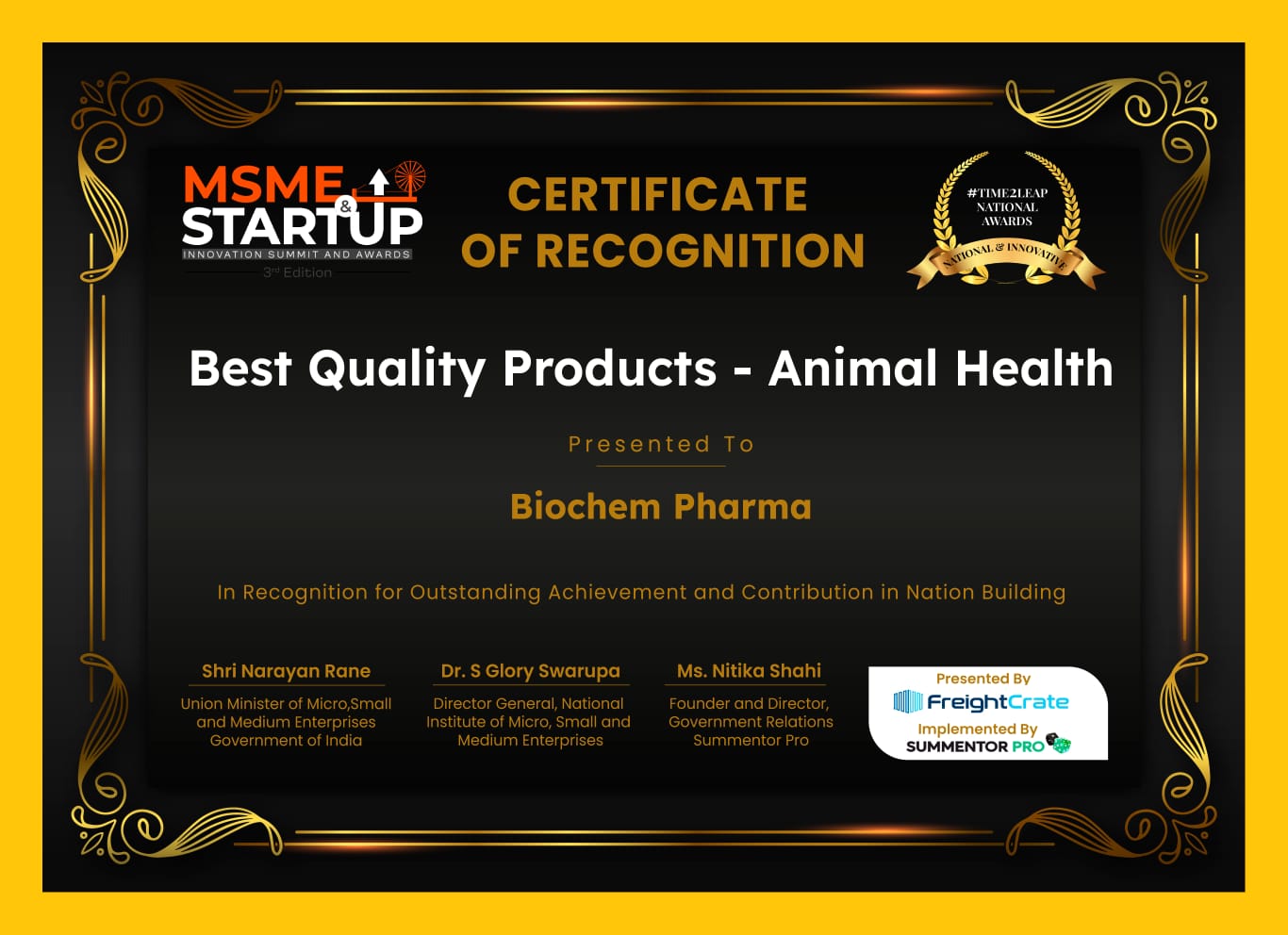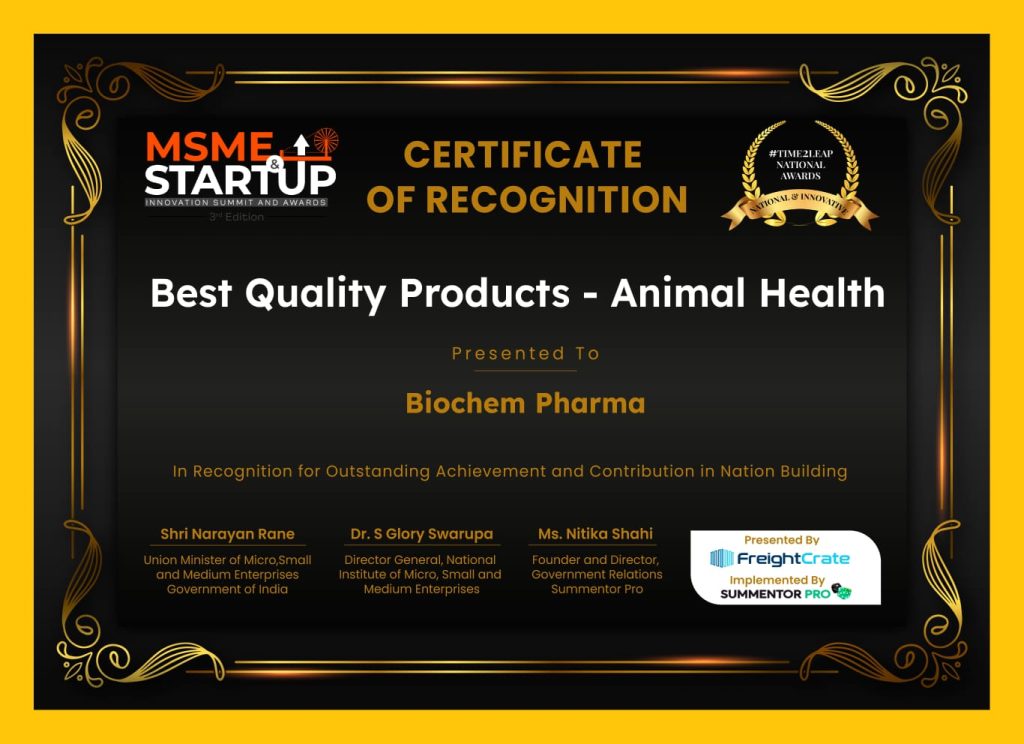 The achievement at the Time2Leap National Awards serves as a testament to Biochem Pharma's
dedication to delivering high-quality solutions in the fields of Animal Health. The accolade
resonates deeply with the company's ethos, echoing its resolute commitment to innovation,
dedication, and excellence.
As Biochem Pharma embarks on its journey beyond this milestone, it continues to uphold its
core values while venturing towards new horizons. The recognition garnered at the Time2Leap National Awards underscores Biochem Pharma's remarkable journey and the promising trajectory it charts for the pharmaceutical industry.
In a landscape defined by innovation and progress, Biochem Pharma stands poised to continue
its legacy of excellence, contributing to the advancement of the Animal Health sector and
redefining standards of quality and trust.