News
Aviagen India Strengthens Team with Appointment of New Business Manager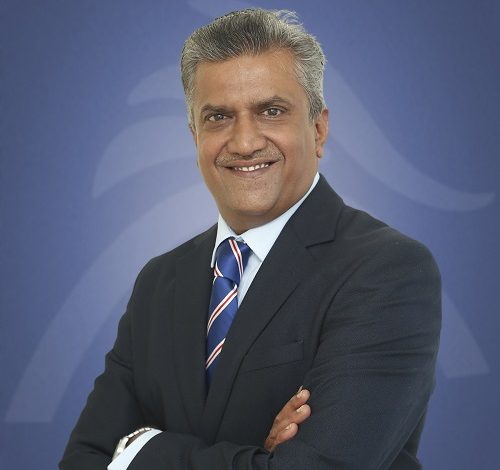 Aviagen India Strengthens Team with Appointment of New Business Manager
Ramakrishna Balasubramanian will drive customer-centric growth through experience and dedication
Aviagen® India proudly introduces Ramakrishna Balasubramanian as its new Business Manager. With a remarkable record of knowledge and proficiency, Balasubramanian will help ensure the success of Aviagen India and its valued customers. He takes over from previous Business Manager Marc Scott, who has led the India team over the past five years in establishing a solid foundation for the growth and success of Aviagen and its esteemed customer base.
With more than 25 years of poultry experience, including 13 years at Aviagen India and Hy-Line Layers, Balasubramanian has excelled across various positions, including administration, farming and operations, planning, sales, and customer service.
He skillfully managed Hy-Line Layers' profit and loss, production, planning, and customer support functions. His previous tenure in sales also saw a commendable expansion of Aviagen India's customer base. His demonstrated ability to manage challenging situations will prove to be of value to the ever-growing Aviagen India business.
As Business Manager for India, Balasubramanian will spearhead Aviagen India operations, encompassing production, feed mill, and laboratory functions. Based in the Tamil Nadu region, his role involves financial, commercial, and production oversight. He will lead the execution of strategic plans, manage profit and loss, guide his team to ensure seamless implementation, ensure the needs of the customer base, maintain production and service excellence, and ensure compliance with all legal and regulatory requirements. Reporting to President of Aviagen Asia Peter Fisher, Balasubramanian will work closely with the Asia regional and global teams.
He is fluent in multiple languages, including English, Hindi, Tamil, and Telugu, and achieved a Bachelor of Veterinary Science degree from Veterinary College and Research Institute, Namakkal, Tamil Nadu.
Peter Fisher, President of Aviagen Asia, expressed his confidence in the new appointment, stating, "We are thrilled to welcome Ramakrishna and extend our best wishes as he undertakes this strategically vital role. With his dynamic, customer-focused approach, Ramakrishna is poised to lead our business in India to new heights of success and growth."
About Aviagen
Since 1923, Aviagen® has been a preferred global poultry breeding company with a mission to help its customers — the world's chicken meat producers — supply sustainable, affordable and nutritious protein to their growing communities. Putting into practice its corporate value of "Breeding for Welfare and Sustainability," Aviagen implements efficiencies that make commercial chicken production environmentally and socially responsible and economically beneficial to producers, while at the same time promoting bird performance, health and welfare.
To meet varied market demands, Aviagen offers a full portfolio of breeding stock under the Arbor Acres®, Indian River® and Ross® brand names. The Rowan Range® and Specialty Males® target slower-growing and other niche market needs. Aviagen is based in Huntsville, Alabama, US., with operations across the UK, Europe, Turkey, Latin America, India, Australia, New Zealand, Africa and the US, and joint ventures in Asia. The company employs close to 8,000 people, and serves customers in 100 countries.
For more information, please visit Aviagen.com, or follow Aviagen on LinkedIn.