News
ILDEX Philippines 2023: The Premier International Livestock Exhibition in the Philippines, powered by VIV worldwide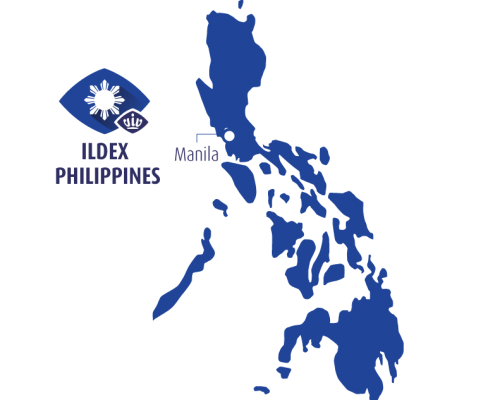 ILDEX Philippines 2023: The Premier International Livestock Exhibition in the Philippines, powered by VIV worldwide
April 20, 2023: Manila, Philippines – VNU Asia Pacific, together with DeltaMan, the local partners, is proud to announce the launch of ILDEX Philippines, in co-location with the Philippine Poultry Show, on June 7-9, 2023, at the SMX Convention Center in Manila, Philippines. This three-day event will be a gathering of livestock industry professionals, animal health companies, breeding and hatching businesses, farm production companies, and feed ingredient and additive companies from the Philippines and Asia.
Philippines Companies Shine at ILDEX Philippines 2023
ILDEX Philippines 2023, the showcase for the latest technology & seminars for the poultry industry, livestock and dairy products, is set to showcase over 100+ exhibitors from more than 20+ countries worldwide. These exhibitors include leading animal health, breeding and hatching, farm production, and feed ingredient and additive companies in the Philippines.
Amongst the notable animal health business companies in the Philippines are Ariela Marketing Co. Inc, Boehringer Ingelheim Animal Health Phils. Inc., Evonik( Philippines) Inc., Hipra Philippines, Nutribiz Corporation, REFAMED Research Laboratory Corp., ENSON Laboratories., COMPANIA J.M. INC., DSM Animal Nutrition and Health, NOR-FEED, NUEVO MILENO, Nutrivet Pharma, Optimal Laboratories Inc., ORBIT CO, RNSV, SGS Phils. Inc., and Shaglani Trading Corporation.
Heritage Veterinary Corporation is one of the breeding and hatching businesses in the Philippines that will be present at the event. In addition, farm production businesses from the Philippines include Aviabest Farms Inc, Dominant CZ, First Citylink Enterprises, Jemcy Enterprises, Prime Agritech Corporation, ALMINCO, Emtech Hatchery System, Gartech Equipment PVT, MOBA, Nabel Asia SDN BHD, Royal Vet, and Tong Seh Industries Supply SDN BHD.
In addition, some of the feed ingredients and additives/feed production/feed tech breeding businesses that will be exhibiting at ILDEX Philippines 2023 include Arca Galleon Agriventures Inc., Easy Bio Philippines Inc., G-VET Marketing Inc., Inphilco Inc., Kemin Industries, Nezus Philippines Corporation, Promax International Corporation, Pure Bioscience Phils. Inc., Superiorvet Inc., UNAHCO Inc., PRYMARK, Vethealth Corp., Animal Care Eco System, Amazon Marketing Corp., Interfarma Nutraceuticals Inc., Golden Petals Agricultural Farm Equipment Trading, Brookdale Farms, Cargill Phils., CBPM Engineering/VSM, CJ Bio, Cobb, Diconex Phils. Inc., and Philmico Animal Health.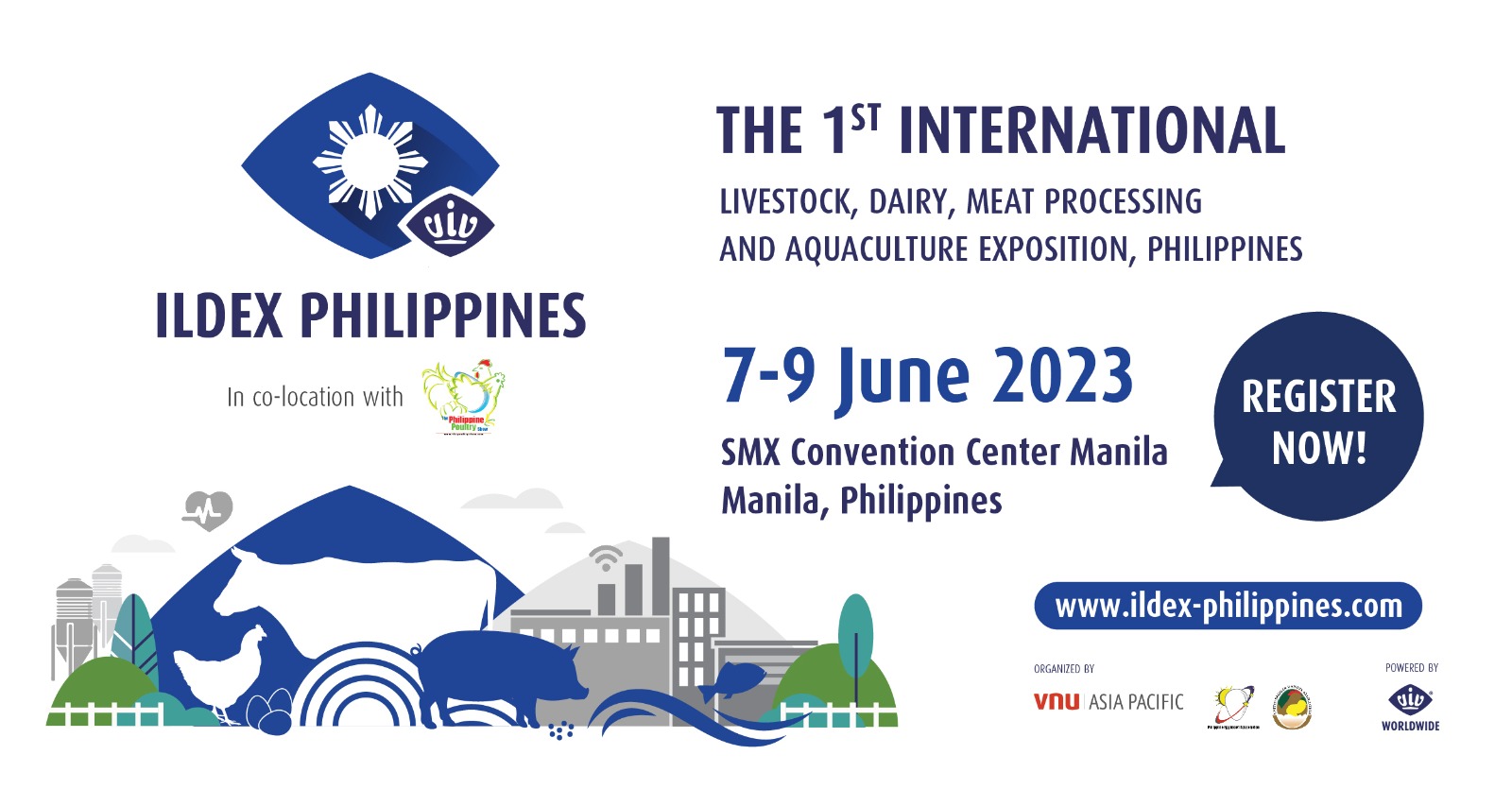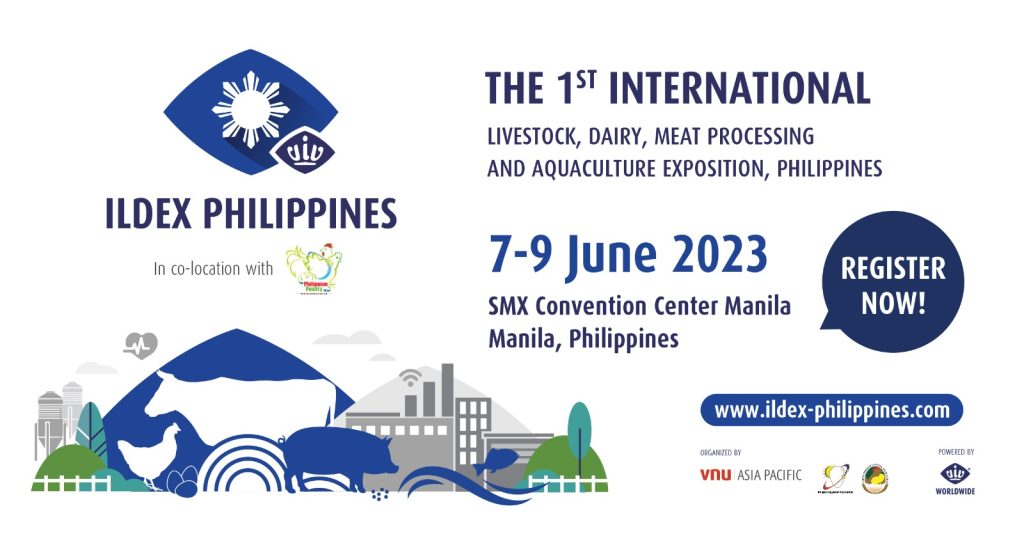 Global Companies Show Interest in Investing in the Philippines Market
ILDEX Philippines 2023, in co-location with the Philippine Poultry Show, is not only a showcase for local companies, but is also an opportunity for visitors to explore the latest technology and products from top-notch companies worldwide. Exhibitors from the USA such as Alltech Biotechnology Corporation, Church & Dwight Co. Inc., Elanco Philippines Inc., Novus International PTE LTD, U.S. Livestock Genetics Export Inc., Zoetis, and IDEXX Laboratories Ltd. Co. will be present at the event. Moreover, companies from Europe like Agriterra Corp, Philnutri Corp, and Philchema Inc. will also be participating in the show. Visitors will have the opportunity to learn about the latest technology and advancements in the livestock and poultry business from these international companies.
With the participation of such a diverse range of companies from different sectors of the livestock industry, ILDEX Philippines 2023 promises to be an exciting and informative trade fair for all attendees.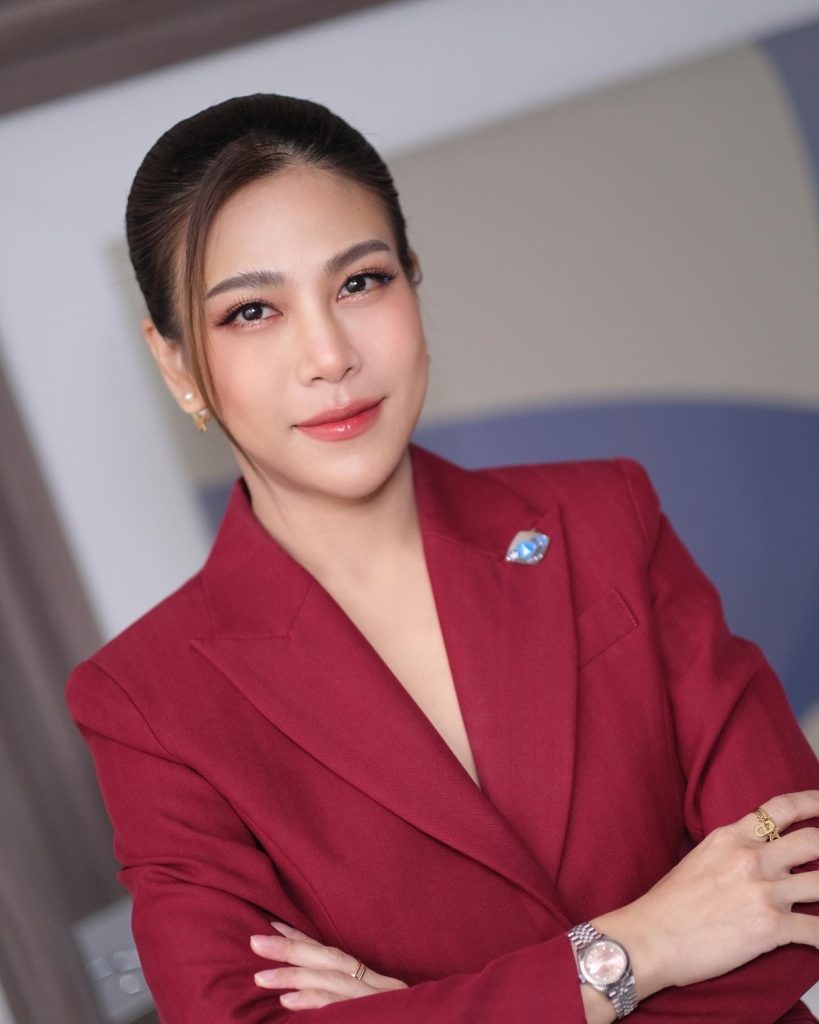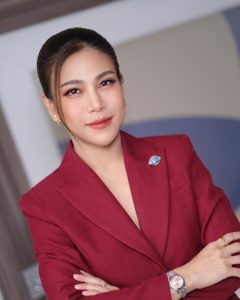 According to Ms. Panadda Kongma, Director of Agribusiness and Operations at VNU Asia Pacific, the demand from exhibitors to focus more on the Philippines market has led to the creation of ILDEX Philippines. "The Philippines is a high-growth economy for the livestock and poultry business in Asia, and we are committed to serving the needs of the industry with this trade fair," she said.
Pre-Matching Value-added in VIV CONNECT APPLICATION
ILDEX Philippines is also set to draw interest from stakeholders across Asia, with strong support from both local industry and international federations. The organizers have invited potential stakeholders to attend the show and connect with the global livestock community through the VIV CONNECT Application by VIV worldwide.
Mr. Kevin Zhao, Project Manager of ILDEX Philippines said that "We would like to invite you to join the VIV CONNECT application, the digital platform designed for ILDEX participants. Our event provides visitors and exhibitors with an additional and free way to connect, explore and promote through the mobile App." he said. The App serves as a useful tool for both ONSITE attendee navigation of the floor plan and online participation.
With the VIV Connect App, visitors can easily navigate through ILDEX Philippines and the Philippine Poultry Show, access the latest exhibitor lists, discover exciting sessions, and connect with potential suppliers and buyers at the shows. We encourage you to download the App and take advantage of this fantastic opportunity to enhance your experience at the event.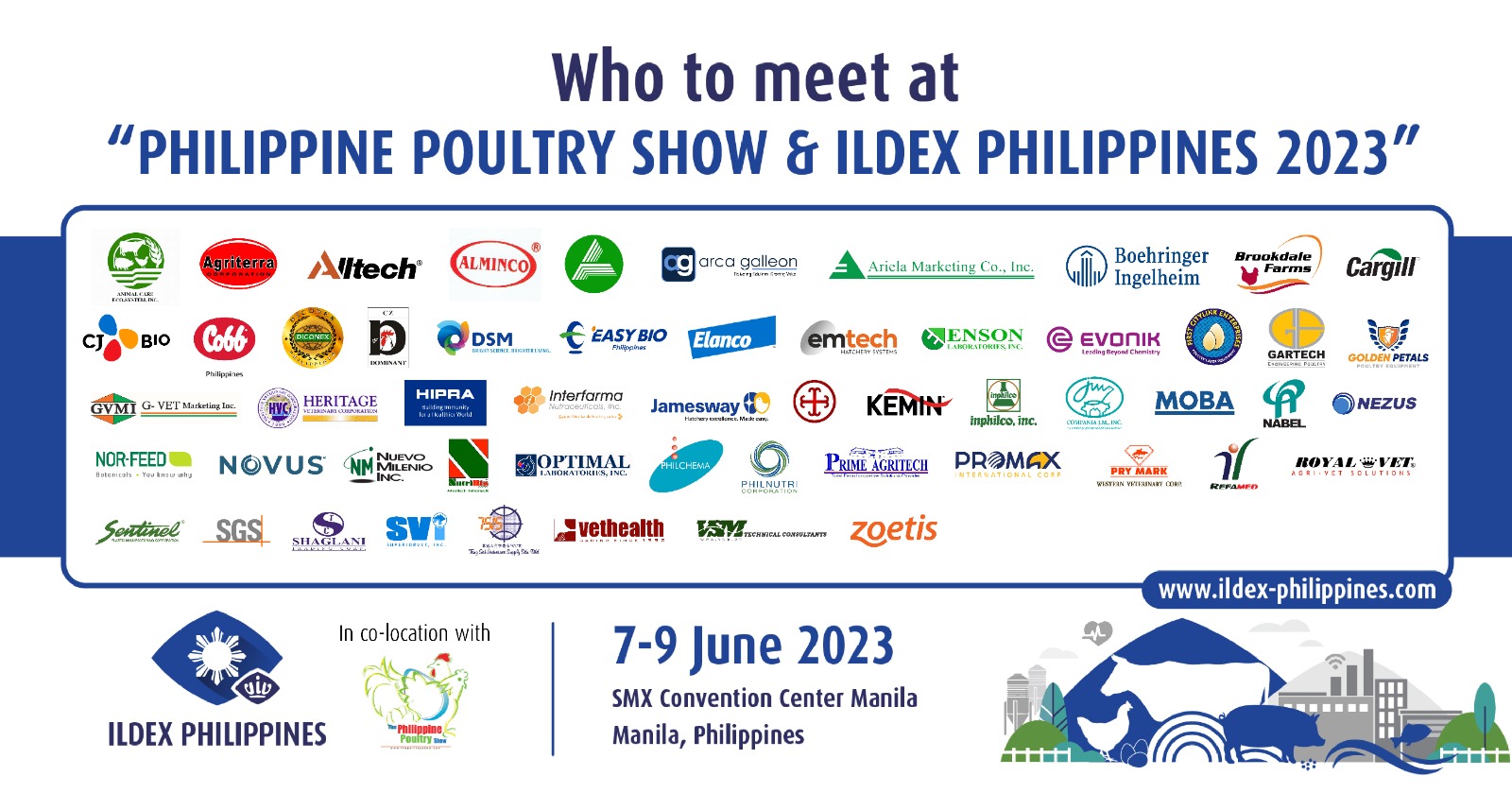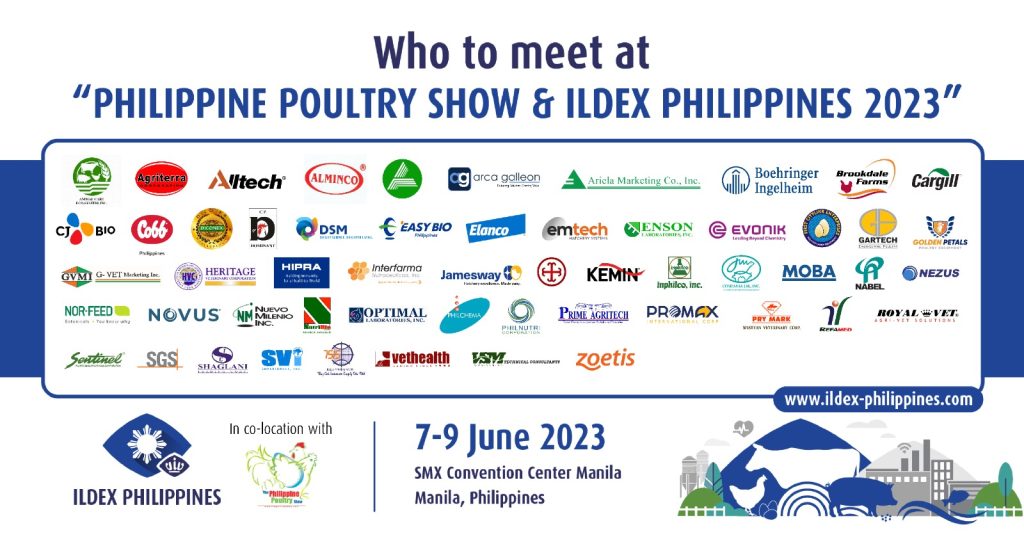 Apply for the Hosted Buyer Program at ILDEX Philippines
ILDEX Shows is pleased to announce the opening of its Hosted Buyer Program. This special campaign invites potential buyers from the poultry and livestock industry to visit the exhibition and explore investment opportunities in livestock equipment, new services, and technologies for their farms or companies.
The Hosted Buyer Program is designed to target global brand customers in the Philippines market, including distributors, technical managers, engineers, sales managers, nutritionists, researchers, senior management (CEOs, MDs, GMs, and owners), consultants, and farm owners. Selected buyers will receive various supportive programs to visit the show, such as round-trip flight tickets (economy class), accommodation at official hotels at the event location, access to onsite business lounges, and pre-arranged onsite business matching meetings. Interested buyers are welcome to contact us at ildex@vnuexhibitionsap.com to apply for this program and to receive more information about the criteria for selection and individual package details.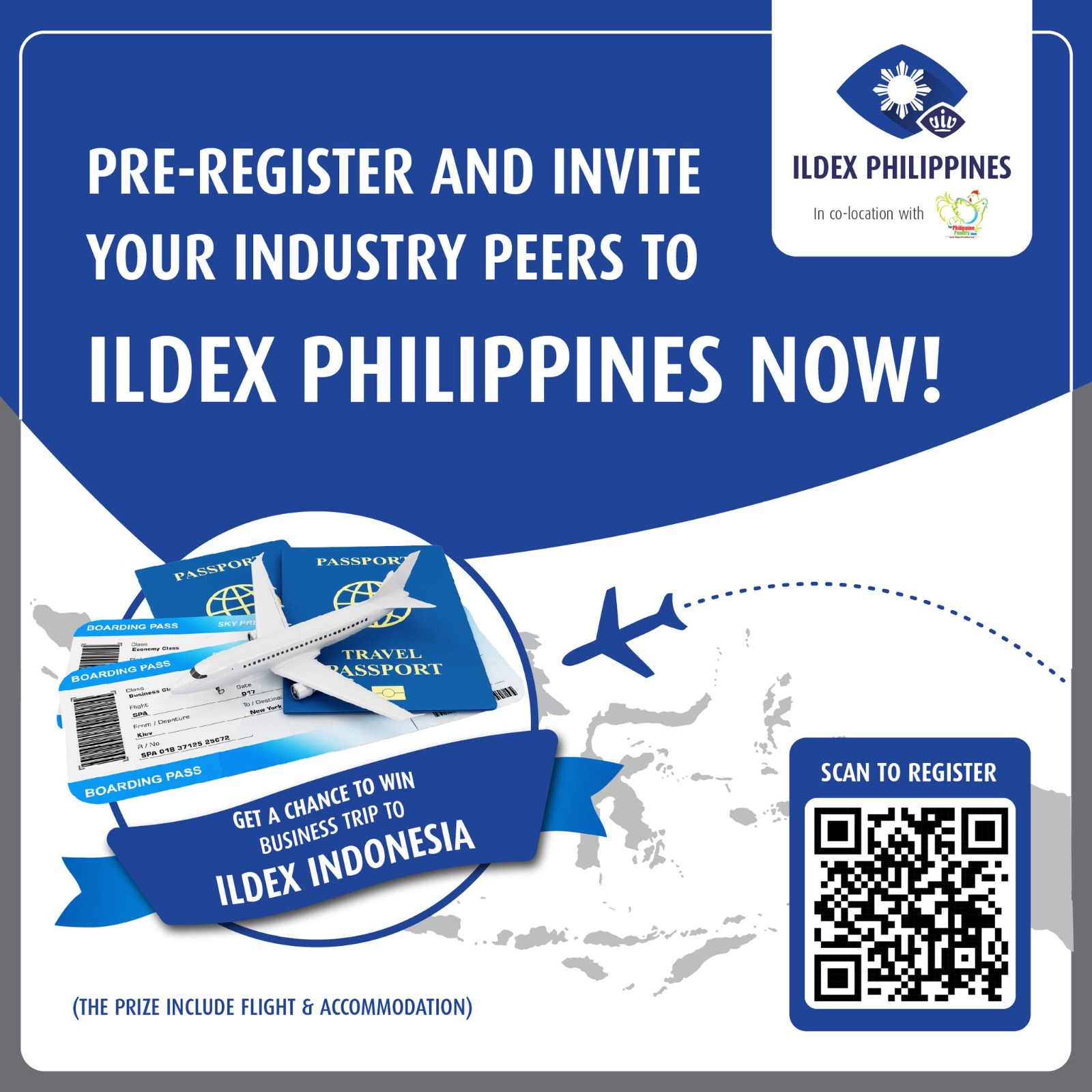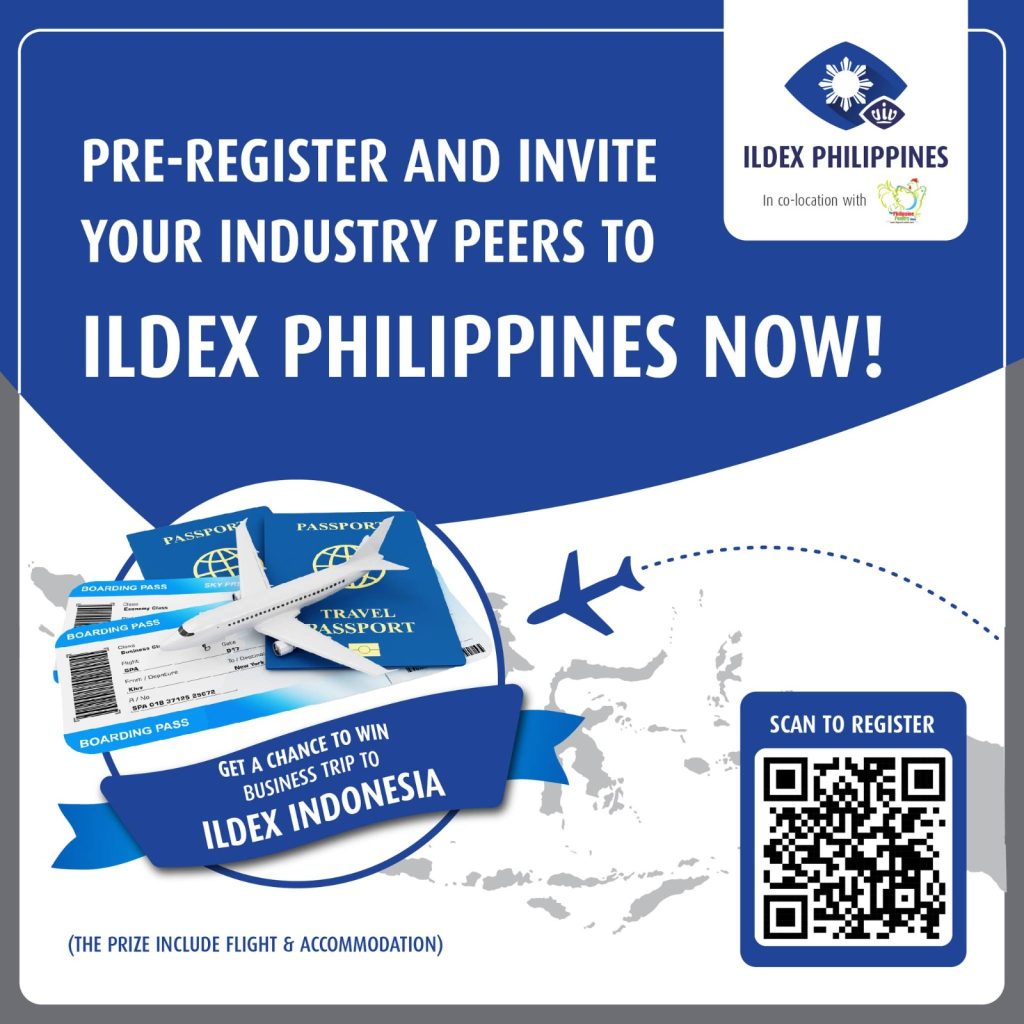 Pre-register is now available online
Registration for ILDEX Philippines is now open at https://ildex2023.jupinnothai.net/Registration/ChooseTypeRegis.aspx?codeInv=ILD009.  Visitors who register online will receive a free badge for the event. Save the date: ILDEX Philippines, in co-location with the Philippine Poultry Show, on June 7-9, 2023, at the SMX Convention Center in Manila, Philippines.