News
Carus Laboratories exhibit at the IDPL Expo 2023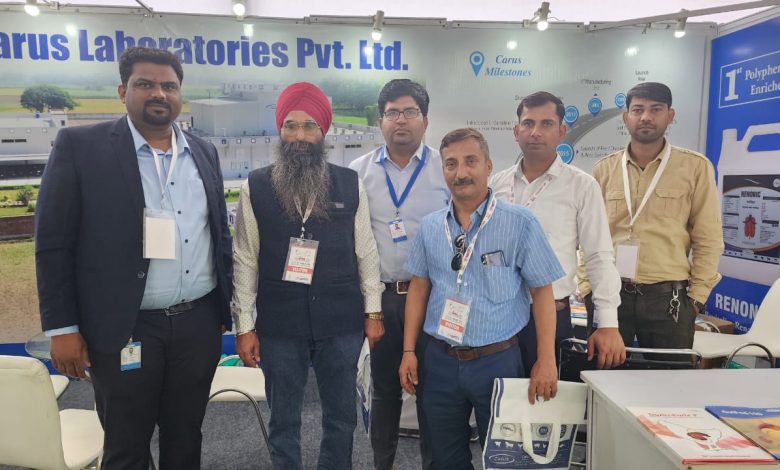 Carus Laboratories, a renowned animal healthcare firm, is glad to announce its successful participation at the IDPL Expo 2023, which took place from February 24th to February 26th in Karnal, Haryana.
The event focused on the poultry sector and brought together diverse industry players such as feed millers, farmers, breeders, and manufacturers. Carus Laboratories' participation was led by Avinash Kharat, GM of the Poultry and Aqua business, who was accompanied by a team of corporate specialists.
The Carus team got the opportunity to present its unique solutions and engage with industry leaders at the event. The team was able to examine the poultry industry's issues and possibilities, as well as innovative approaches to boost production and profitability.
"The IDPL Expo provided a wonderful venue for us to meet with stakeholders from the poultry business and demonstrate our solutions," Avinash Kharat remarked of his involvement. " We had fruitful interactions with feed millers and other industry specialists, and we are hopeful that these discussions will result in new collaborations and partnerships."
Carus Laboratories' participation in the IDPL Expo 2023 was a tremendous success, and the business looks forward to continuing its connection with the poultry sector in the future.