News
Veterinary Pharma Company of the Year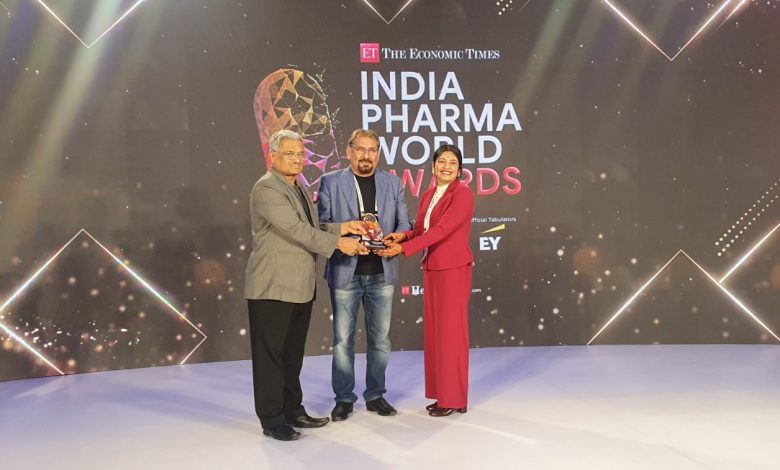 At the economic times India pharma world awards 2023, Glamac International Pvt ltd was named Emerging Veterinary Pharma Company of the Year.
 In 2017, a start-up established itself as a serious participant in animal nutritional solutions for chicken, as well as a possible threat to the previously dominant multinationals.
Glamac International Pvt. Ltd., the fastest-growing Indian poultry feed firm, has won the "Emerging Veterinary Pharma Company of the Year" title at the 3rd Economic Times India Pharma World Awards (ETIPWA) 2023. The glitzy awards were held at Mumbai's Hotel Taj Santacruz.
Being named the leading "Emerging Veterinary Pharma Company of the Year" at the ET Health World Summit after only 5 years is another another milestone in the company's quest to be recognised as one of the foremost players in the competitive arena of animal nutrition in poultry.
By showcasing the best-in-class health, nutrition, and medicine firms, the award highlighted innovation and excellent accomplishments in the Indian pharmaceutical sector. It was created in order to identify individuals, teams, and corporations who are leading the pharmaceutical sector. ETIPWA addressed all elements of pharmaceutical operations, including bioprocessing, manufacturing, packaging, and drug distribution, as well as formulations and other topics.
Mr. Abir Mukherjee, Glamac's Founder and Managing Director, remarked of the company's accomplishments, " "When ET chose to submit us for the prize category, we were completely taken aback. And we are pleased to have received such a distinguished honour. It demonstrates our clients' and associates' trust in us. It would not have been possible without the devotion and hard work of our staff, who helped us accomplish this milestone. Our worldwide partnership network focuses on ongoing innovation and the development of research-backed goods and formulations for the global market. We built a name for ourselves in the business with our next-generation nutritional solutions from the start."
Glamac is a scientifically oriented and skilled veterinary pharmaceutical corporation situated in Mumbai (Thane, Maharashtra). Glamac is a chicken nutrition and feed supplement company. Through its excellent contacts with organisations all across the world, the business established strategic sourcing channels. It formed innovative commercial alliances in Europe, including marketing alliances with Xvet Germany and Herbonis, Switzerland, a firm specialising in natural animal nutrition solutions.
Glamac is a market pioneer with its main product, Glam-Sone, a non-antibiotic growth stimulator. Glam-Quindox, an AGP-best solution for E. coli control; the Cynka antidiarrheal range; the Liptivo-XT nutritional emulsifier; and the Glavitro anticoccidial range are among Glamac's other famous products.
Glamac just released the world recognised product Panbonis from Herbonis Switzerland—vitamin D3 metabolites—in India. Our quest for healthy chicken bones and eggs was sparked by a novel and natural important ingredient in animal nutrition.
It would not be the first time Glamac has been recognised for its outstanding contributions to the industry. Their efforts were rewarded in 2019 when the organisation received the "Fastest Growing Indian Company Excellence Award" at the "International Achievers Conference." Glamac is honoured to be recognised as a member of a community dedicated to making a good difference in the world. The team will be motivated to strive for excellence as an honorary recipient of the ETIPWA award.