News
VIPWA webinar on Entrepreneurship Opportunities in Poultry Sector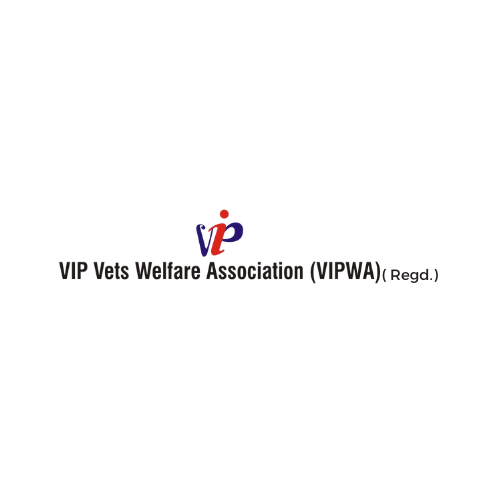 Vets in Private Welfare Association (VIPWA) organized a webinar on 13 September 2020 on Entrepreneurship Opportunities in Poultry Sector and speaker was Prof. P. K. Shukla, Registrar and Dean PGS, DUVASU, Mathura. Dr. Dinesh Bhosale, President VIPWA welcomed the speaker and participants. Dr. Shaveta Sood, Hon' Secretary, VIPWA introduced Dr. Shukla.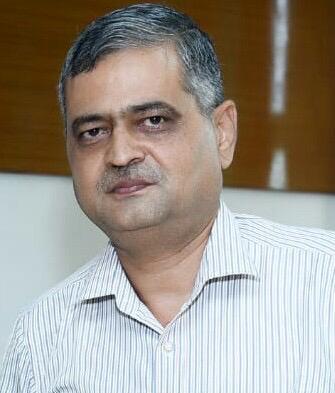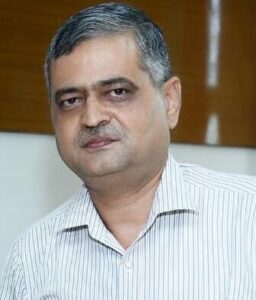 Prof Dr PK Shukla is renowned personality in Animal Husbandry Sector and has served many institutions during his career. His last assignment was as Joint Commissioner Poultry, Govt. of India in Ministry of Agriculture, Department of AH, Dairying and Fisheries. He is decorated with numerous prestigious awards and honours. He has almost 295 publications in his credit besides 3 book chapters and 2 lab manuals. 
Dr Shukla emphasised on the need to develop entrepreneurship skills in young budding veterinarians, profile of Indian Poultry sector and drivers for this industry. He emphasized in understanding the new normal and way ahead.  He believes that Entrepreneurship is like treating a business offering as innovative service. Dr. Shukla discussed about the malnutrition, which prevails in our country and contributes to 50% of deaths in children below 5 years of age. Food habits has changed across country. It has been observed that population above 15 years of age, almost 70% of it has turned to Non vegetarians.
Total Global meat production is around 107 MMT and only around 10 per cent of this is entering in international marketing channel. India ranks 3rd in egg production and 5th in chicken meat production, having 3.3 % share. Indian Poultry sector targets food security, improving the livelihood and empowering women. Global egg production is around 1387 billion. Poultry contributes nearly 0.5 per cent to the National GDP and 10 per cent to total livestock GDP. Currently Poultry sector values 130,000 crores in which organized sector contributes 80% and unorganized contributes 20%. With 1.37 billion population and 5-6 per cent of per capita increase in annual income makes India, a very large market. India is fourth largest Poultry producer in volumes but per capita consumption is still lowest in World. The total broiler market was estimated at 4.7 million tons. Per capita meat consumption is 3.4 kgs per annum. Total broiler meat market size was over 85,000 crores in terms of retail price.
Domestic table egg production for 2019 was 109 billion eggs, translating per capita egg consumption of 80 eggs per annum with a market size of 45,000 crores. Total Poultry population in India is 851.81million, out of which 30% is Layer sector, 40% Broiler sector and 30% backyard sector.
Poultry meat exports from India 2017-18 was 0.45MMT, which values around $ 87.71MMT and major importing countries are Oman, Maldives, Vietnam, Indonesia, and Russia. India produces 11 million chicks per day and table eggs of 250 million per day. 97% of the total eggs sold in the country are as table eggs, 2% as branded eggs and less than 1% as processed eggs. In 32 days, the chicken weighs 2 kgs and figure goes to 4 million Broilers in our country.  95% of the chickens goes to wet markets, 4% in processed market, 1% in further processed products. Almost 350 million Layers weighing around 1.3kgs in 52 weeks produces 320 eggs in a laying cycle. 
In broilers, India is growing @8-10% and in Layers it is @4-6% on year to year basis.
Dr Shukla also mentioned about the opportunity in being Entrepreneur in Poultry sector as with 1.37 Billion population and per capita income increase of 5-6% makes India a very big market. Recommendation of 180 eggs and 11 kgs meat can create million jobs, 5-fold increase in Egg industry and 10-fold increase in Broiler industry. Increase in per capita consumption of 1 egg or 50gm poultry meat will generate estimated 25000 additional jobs in the country.
Dr. Shukla said that commercial poultry production in India is a major venture of the private sector with about 75 per cent under its control. He informed that rural backyard poultry farming is being strongly encouraged by the public sector as a mean of livelihood support for the rural poor. India is having strength of world class infrastructure, production, self-sufficient genetic stock, highest return on capital and per unit land and the best biological efficiency in animal meat category.    
Dr. Shukla explained about the nutritional value of egg and poultry meat. He also focused upon new normal COVID scenario in poultry sector. There is need to create awareness among people regarding consumption of egg and poultry meat. He further said poultry sector can play a significant role in making Self Reliant India. Dr. Shukla also briefed about the government support to develop poultry sector in the country. He urged the budding veterinarians to explore the poultry allied fields also, such as poultry feed industry, poultry disease diagnostics, vaccine production etc. Dr. Shukla also answered the queries of many participants.
Lastly, Dr. Shukla discussed about the National Education Policy which will be now Transformed Education system with 5+3+3+4 year course. Almost all the regulatory bodies will go off including VCI, only higher education commission will be there rest will be only suggestive bodies. One university in every district with not less than 3000 students has been envisaged. University will not have affiliated colleges or institutions and every steam will be open to the students. This system will be more student centric, proposed with ABC system that is Academic bank for Credits and multiple exits system will be available to the students. There will be credit management system with multiple institutions options. So, some new thoughts with some innovations are there in New Education Policy. Main aim is that people all over the world should be attracted to India as education hub.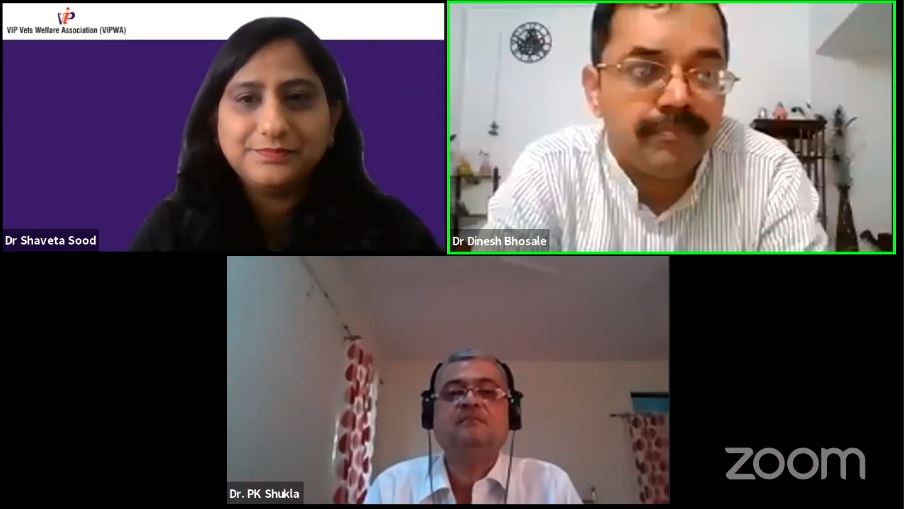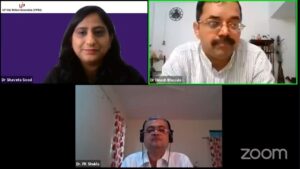 The webinar was live on the Facebook page of VIPWA and more than 4000+ views were recorded. VIPWA was established in year 2008 and it's an association of 230 vets working in private sector and staying in Pune.