Article
POULTRY MEAT AND EGG IN SAFEGUARDING HUMAN HEALTH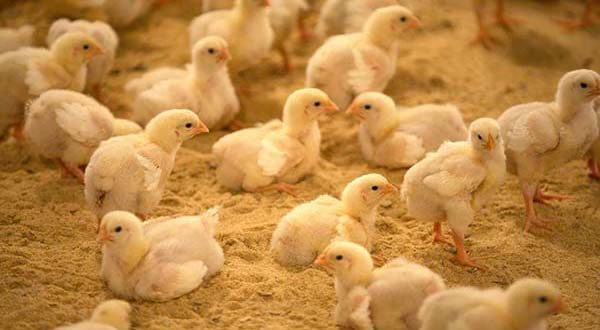 Dr (Prof). P.K.Shukla
Registrar, Dean PGS and Head (Poultry Science), DUVASU, Mathura; Uttar Pradesh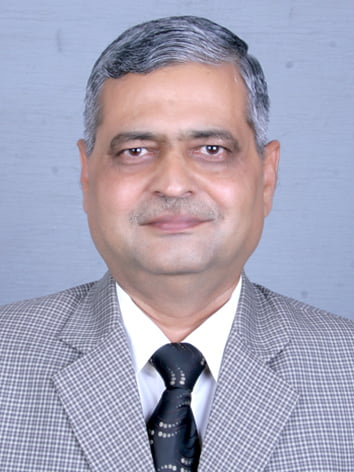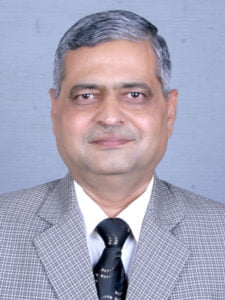 India lags behind major countries in food nutrient intake
India has one of the lowest per capita daily supply of calories, protein and fat, according to the Organisation for Economic Co-operation and Development (OECD).The study showed that India's average daily protein intake has remained static over the past two decades at around 57 grams.
India has one of the highest rates of child malnutrition in the world. Data from the latest round of the National Family Health Survey (NFHS) shows that although India has witnessed significant progress in its battle against child malnutrition over the past decade, the progress has been quite uneven, and child malnutrition rates still remain high in many parts of the country.
The survey of over 6 lakh households conducted in 2015-16 shows that over the past decade, the proportion of underweight children fell nearly 7 percentage points to 36%, while the proportion of stunted children (those with low height-for-age, a measure of chronic undernourishment) declined nearly 10 percentage points to 38%. Despite the progress, these rates are still higher than those of many poorer countries in sub-Saharan Africa.
A NCAER study report also observes that although consumption of mutton (goat and sheep meat) registered a declining trend during 1987-88 to 2009-10, more drastically in urban households than in rural households, the decline was more than offset by the increase in poultry meat consumption. The higher poultry meat consumption was attributed to larger supplies and its relatively lower prices compared to mutton. (NCAER, 2014: An Analysis of Changing Food Consumption Pattern in India).
The poultry sector registered a significant growth during the past few decades due to introduction of improved breeding stocks, scientific approach, adoption of better technology, and better marketing infrastructure besides better purchasing power of the masses. The per capita availability has now reached 66 and is showing increasing trend.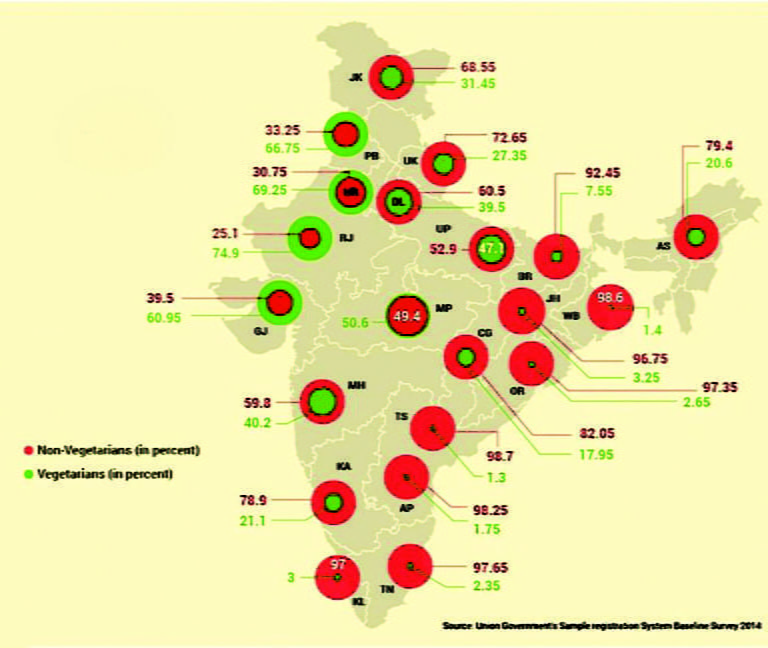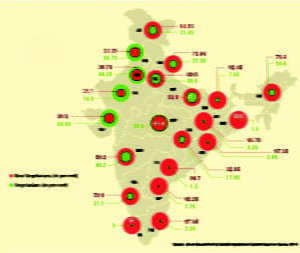 According to the sample registration system (SRS) baseline survey 2014 released by the registrar general of India, 71 percent of Indians over the age of 15 are non-vegetarian. India has currently a population of 1.33 billion which is expected to reach 1.65 billion by 2050 and by 2050, we are expected to surpass China in terms of number of stomach to feed. We cannot sustain as a nation with ever increasing hunger. It is felt that the nutritional security should be addressed with high protein diet. Thus, we have a high requirement of protein to feed vegetarian and non vegetarian population in each coming year. According to the National Sample Survey Organization, a growth in per capita income is shifting consumer preferences from cereals to fruits, vegetables, dairy and meat.
According to a report by McKinsey and company, the per capita chicken consumption is set to grow from 3.2 to 9.1 Kg by 2030, on account of rapidly changing consumption behavior of individuals. Share of Poultry & other meat in household food consumption is expected to grow from 12 % to 24% by 2030, if the expected growth momentum is harnessed. It is also shown that Poultry is also more easily available and better priced than other meats. Poultryhas consistently been one of the cheapest priced meat per kilo. Also, it has the highest protein contentamong all alternatives, thereby making it one of the cheapest sources of protein available to Indians.Poultry has potential to increase production multi fold and is well poised to manage demand explosion.
Nutritive value of eggs
Egg is a wholesome, nutritious food with high nutrient density because, in proportion to their calorie count, they provide 12% of the Daily Value for protein and a wide variety of other nutrients like vitamins, essential amino acids and minerals such as vitamin A, B6, B12, folate, iron, phosphorus, Selenium,Choline and zincetc. Along with various other important ingredients so crucial for growth and good health. Protein in the nutrition is one of the most important health indices that affect children's growth and development. Recent studies have shown that consuming lutein and zeaxanthin can significantly lower risk of age-related macular degeneration (AMD), a leading cause of blindness affecting people over the age of 65. In addition, there is a less likelihood of cataracts.
Eggs – Nature's Vitamin Pills (International Egg Commission, 2017)
| | |
| --- | --- |
| Iron | Iron is necessary for carrying oxygen throughout the body, and helping to produce energy. Iron helps prevent anemia. |
| Vitamin A | Vitamin A is needed for the healthy development of cells; it helps maintain healthy skin and eye tissue and assists in night vision. Vitamin A also increases the immune system. |
| Vitamin B2 (Riboflavin) | Riboflavin keeps skin and eyes healthy. |
| Vitamin B5(Pantothenic Acid) | B5 is important for the body's metabolism, for releasing energy from food and for mental performance. |
| Vitamin B12 | Vitamin B12 is necessary for the formation of red blood cells. It is important for the immune system to function properly, and helps protect against heart disease. |
| Vitamin D | Vitamin D is necessary for healthy bones and teeth; it is essential for the absorption of calcium in the body. Vitamin D also helps to protect against some cancers and auto-immune diseases. |
| Vitamin E | Vitamin E helps to maintain our reproductive system, nerves and muscles. It helps to maintain good health and prevent disease |
| Folate | Folate is necessary for the development and maintenance of new cells. It helps protect against serious birth defects and is therefore especially important for pregnant women. |
| Protein | Protein is essential for building and repairing muscle, organs, skin, hair and other body tissues. It is needed to produce hormones, enzymes and antibodies. |
| Selenium | Selenium helps prevent the breakdown of body tissues; it protects the DNA, proteins and fats in cells against damage. Selenium is important for a healthy immune system and functioning thyroid gland. |
| Lutein &Zeaxanthin | As well as helping to maintain good vision, Lutein &Zeaxanthin can help reduce the risk of age-related eye diseases, such as cataracts and macular degeneration. |
| Choline | Choline is vital for nerves and muscles to function correctly and also helps brain development and memory functioning. |
| Iodine | Iodine is needed for producing the thyroid hormones and is vital for the normal functioning of the thyroid gland. |
Functional Food:
Lutein and zeaxanthin are two newly-recognized nutrients that have put eggs in the "functional foods" category. A functional food is one that provides health benefits beyond its basic nutrient content.
Functional foods are foods that, by virtue of their physiologically active components, provide health benefits beyond basic nutrition by mainly increasing disease refractoriness through enhancement of immunity. Besides plant origin, there are also a number of physiologically active components in animal products that need attention for their potential role in health promotion.
Potential health benefits and their scientific evidence are described among others Lutein and Zeaxanthin from eggs; and, Besides the conditionally-essential nutrients L-carnitine, coenzyme Q10, α-lipoic acid, choline and taurine, widely diffused in animal products. There are scientific evidences of functional foods which support the observation that functional foods from animal sources enhance human health.
It is very necessary to define and categorize these new group of functional foods which would require a different approach from legislation angle and India has also recognized the importance of the issue. Accordingly we are also evolving to regulate the functional food among others in the broad food category. The effort is onerous as many foods are difficult to be put exclusively in one category as functional benefits often overlap. This lecture would like to lucidly place the status of functional foods in present context.
Designer Poultry Products:
The health conscious elite population of the Country now desire for poultry products rich in Omega-3 fatty acids, low in cholesterol and having low transfats etc. With advent of technologies for production of nutraceuticals and pharmaceuticals utilizing poultry egg and meat, the demand for designer products is expected to rise further coupled with rising income, education and health consciousness (CARI-Perspective Plan Vision 2050).
Nutritive value of poultry meat
Poultry is a good source of protein and vitamins and minerals, such as iron, selenium, zinc, and B vitamins. It is also one of the main sources of vitamin B12. It has several advantages as half of the fat from chicken meat is made up of the desirable monounsaturated fats, and only one-third of the less healthy saturated fats. There are much higher proportions of saturated fats in most cuts of red meat, which also vary considerably in total fat. Chicken meat is therefore seen as a healthy meat. Chicken meat does not contain the trans-fats that contribute to coronary heart disease.
Chicken is a versatile food rich in high-quality protein. One may cook it many ways, combined with a wide variety of herbs and spices. Chicken is a flavorful and delicious nutrient-rich food. Skinless poultry, such as chicken, is lower in total and saturated fat than most other meat. It is available year-round and it a good source of several B vitamins, including niacin or vitamin B3, pantothenic acid or vitamin B5 and vitamin B6 (Michele Turcotte2017).
Chicken is an excellent source of niacin (Vit B3). A 4 oz. portion provides around 14 mg, meeting 72 percent of the recommended daily value for this nutrient. According to the Linus Pauling Institute for Micronutrient Research, niacin is necessary for energy metabolism, particularly for converting carbohydrates into energy the cells can use. Other functions of niacin include manufacturing cholesterol and fatty acids.
Pantothenic acid is also found in chicken. A 4 oz. portion of cooked chicken breast provides 1.06 mg, or 10.6 percent of the DV for this nutrient. Pantothenic acid aids energy metabolism, like most B vitamins, helping to turn carbohydrates and fats into usable energy for the body's cells. Other functions of this essential nutrient include supporting proper function of the adrenal glands, ensuring adequate production of healthy fats in your cells and contributing to healthy hair, skin and nails.
Chicken and poultry in general is one of the best food sources of vitamin B6. A 4 oz. serving of roasted chicken breast provides approximately 0.64mg, or 32 percent of the DV for this nutrient. Vitamin B6 performs many important functions in the human body. It is needed for the synthesis of neurotransmitters, or chemical messengers in the brain as well as to form red blood cells. Vitamin B6 is essential for converting stored energy, in the form of glycogen in the liver and muscles to glucose for readily available energy. In addition vitamin B6 helps to break down proteins and supports a healthy nervous system
Poultry meat is rich in the omega-3 fats and is an important provider of the essential polyunsaturated fatty acids (PUFAs), especially the omega (n)-3 fatty acids. Scavenging chickens are a particularly good source because of their varied diet. The amounts of these important fatty acids can be increased more easily in chicken meat than in other livestock meats; so too can some trace minerals and vitamins.
Poultry meat can be enriched with several of the important dietary nutrients like Selenium whose deficiency is becoming more widespread in humans because soils are becoming depleted and the foods grown on them are therefore lower in selenium.
Nutrient data for: Chicken, broilers or fryers, meat and skin, raw
| | | | | |
| --- | --- | --- | --- | --- |
| Nutrient | Unit | 1Value per 100 g | 3.0 oz = 85.0g | 1 unit (yield from 1 lb ready-to-cook chicken) = 276.0g |
| Proximates | | | | |
| Water | G | 65.99 | 56.09 | 182.13 |
| Energy | Kcal | 215 | 183 | 593 |
| Protein | G | 18.6 | 15.81 | 51.34 |
| Total lipid (fat) | G | 15.06 | 12.8 | 41.57 |
| Carbohydrate, by difference | G | 0 | 0 | 0 |
| Fiber, total dietary | G | 0 | 0 | 0 |
| Sugars, total | G | 0 | 0 | 0 |
| Minerals | | | | |
| Calcium, Ca | Mg | 11 | 9 | 30 |
| Iron, Fe | Mg | 0.9 | 0.77 | 2.48 |
| Magnesium, Mg | Mg | 20 | 17 | 55 |
| Phosphorus, P | Mg | 147 | 125 | 406 |
| Potassium, K | Mg | 189 | 161 | 522 |
| Sodium, Na | Mg | 70 | 60 | 193 |
| Zinc, Zn | Mg | 1.31 | 1.11 | 3.62 |
| Vitamins | | | | |
| Vitamin C, total ascorbic acid | Mg | 1.6 | 1.4 | 4.4 |
| Thiamin | Mg | 0.06 | 0.051 | 0.166 |
| Riboflavin | Mg | 0.12 | 0.102 | 0.331 |
| Niacin | Mg | 6.801 | 5.781 | 18.771 |
| Vitamin B-6 | Mg | 0.35 | 0.297 | 0.966 |
| Folate, DFE | µg | 6 | 5 | 17 |
| Vitamin B-12 | µg | 0.31 | 0.26 | 0.86 |
| Vitamin A, RAE | µg | 41 | 35 | 113 |
| Vitamin A, IU | IU | 140 | 119 | 386 |
| Vitamin E (alpha-tocopherol) | Mg | 0.3 | 0.26 | 0.83 |
| Vitamin D (D2 + D3) | µg | 0.2 | 0.2 | 0.6 |
| Vitamin D | IU | 10 | 8 | 28 |
| Vitamin K (phylloquinone) | µg | 1.5 | 1.3 | 4.1 |
| Lipids | | | | |
| Fatty acids, total saturated | G | 4.31 | 3.663 | 11.896 |
| Fatty acids, total monounsaturated | G | 6.24 | 5.304 | 17.222 |
| Fatty acids, total polyunsaturated | G | 3.23 | 2.746 | 8.915 |
| Fatty acids, total trans | G | 0.097 | 0.082 | 0.268 |
| Cholesterol | Mg | 75 | 64 | 207 |
Source: USDA National Nutrient Database for Standard Reference
Awareness creation and promotion
World Egg Day was established at the International Egg Commission (IEC) Vienna 1996 conference when it was decided to celebrate World Egg Day on the second Friday of October each year. This year (2015) it was on Friday, 13th October, 2017. World Egg Day is a unique opportunity to help raise awareness of the benefits of eggs to being not only nutritious and delicious, but as nature's vitamin pill having the power to feed a hungry world. All around the world, festivals, charitable events and city celebrations take place to recognize this small but mighty food source.
Future:
In India the level of awareness about eggs and their nutritive value is low and events like World Egg Day, will be a stepping stone to not only spread the knowledge of value of eggs in human nutrition, but also to encourage the private poultry farmers to pledge support to schools, hospitals and orphanages, supplying eggs to help provide the essential nutrition required and improve people's overall health and diet. However, this is only voluntary and a continual effort is required to enable dissemination of information through various forum involving doctors, nutritionists, educationists, women & child institutions, concerned policy makers, and of course, layer & egg processing industry. Further, Government of India and many State Governments have taken the initiative of Mid-day Meal Program for School children aimed at improving the nutrition and health status of growing children, and, minimizing the school-dropout rate.
Government of India is also working on a National Action Plan for Poultry with 7% CAGR for eggs and 9% CAGR for poultry growth, based on which the gap analysis was done.
Globally, an estimated one in four children under age 5 suffer from stunting, a form of malnutrition in which children are shorter than normal for their age. India has a large number of stunted children across all income groups. Stunting, or chronic malnutrition, is accompanied by a host of problems – weak immune systems, risk of sickness and disease, arrested cognitive and physical development, and a greater risk of dying before age five. It is believed by Nutritionists all over the world that the problems of malnutrition can be solved through use of most affordable, high-quality protein, that is, eggs and poultry.