Article
Impact of COVID-19 on Indian Poultry Sector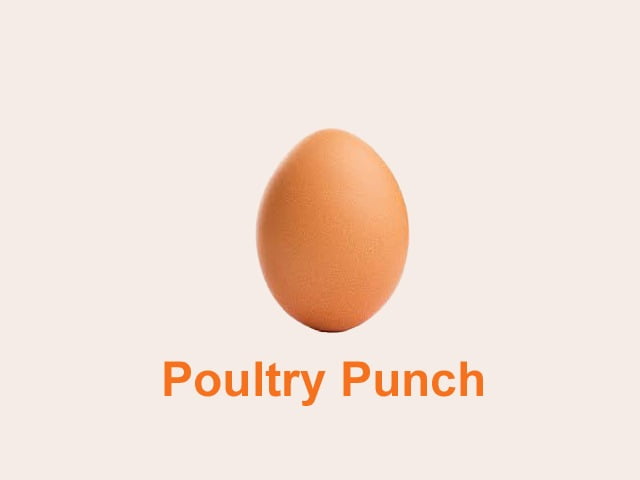 Prof. P. K. Shukla and Amitav Bhattacharyya
U.P. Pandit Deen Dayal Upadhayaya Pashu Chikitsa Vigyan Vishwa Vidhyalaya Evam Go Anusandhan Sansthan, Mathura – 281001 (U.P.) India
The recent Covid-19 lockdown has impacted the domestic poultry industry severely being the worst quarter in recent time. The industry incurred large net losses due to sharp decline in demand, realization and profitability.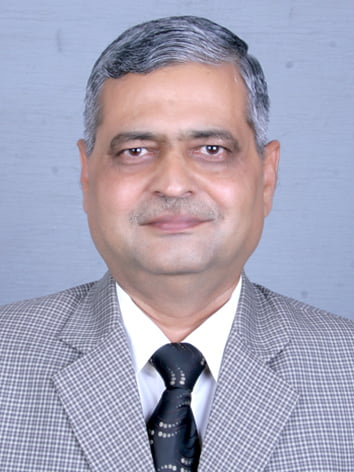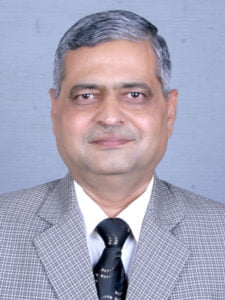 Rumours circulated in social media, linking poultry birds as possible vectors of the virus, further lead to the demand drop and hence realizations. The corona virus outbreak and the consequent lockdown have pushed the poultry sector in the country into a crisis with losses projected at Rs 22,500 crore beginning February this year.
As per ICRA Research, as of date, the liquidity condition of industry participants continues to remain stretched, especially of smaller integrators and contract farmers, with few entities witnessing / likely to witness closure of business. The All India Poultry Breeders Association (AIPBA) has sought restructuring of loans, interest subvention among others from the government to help the industry tide over the crisis. Restricted logistics due to lockdown led to supply glut in local market, further adding to pressure on realization. "Rumours began doing rounds in the first week of February, which affected the sector very badly. Some people spread false information that chicken and eggs should not be consumed. The adverse impact continued for about six weeks as appeared in the media. Though the poultry industry recovered a bit following the clarification issued by Government, media and poultry personals that eating chickens were safe, issues relating to the inter-state movement of eggs and chickens at various parts of the country hurt the sector,.According to the AIPBA, the industry employs more than 10 lakh poultry farmers and contributes Rs 1.3 lakh crore to the country's GDP directly. The sector provides a direct benefit to more than one crore maize and soya agriculture farmers. Poultry farming offers direct and indirect employment to over five crore Indian citizens engaged in poultry production, trading, feed manufacturing, agriculture crops, logistics, exports and others.
In terms of industry dynamics, India is currently the fourth largest poultry producers in volume terms though per capita consumption is still one of the lowest in the world. Domestic poultry industry can broadly be divided as broiler meat and table egg with other poultry meat forming marginal proportion of overall market. The total broiler market size was estimated at 4.7 million tons (carcass weight), translating into volume growth of ~2% Y-o-Y during CY2019. At a per capita meat consumption of 3.4 kg p.a., the total broiler meat market size was over Rs. 85,000 crore in terms of retail price. The domestic table egg production for CY2019 was estimated at 109 billion eggs translating to a per capita egg consumption of 80 eggs p.a. and market size of over Rs. 45,000 crore as per ICRA reports.
"Before COVID-19, Indian poultry industry was doing well producing about 1.25 lakh crore value of products per year with a production of about 27-28 crores eggs a day and 40 crore broiler chicks per month,". As an industry, it has been opined that the poultry sector has a healthy growth for the coming decade to meet the protein needs of 1.3 bn population. Definity this COVID-19 situation has taken Indian poultry industry few years back as the rumours hit the chicken demand very badly,". Before COVID-19 the prices for broiler was about INR 80 per kg and INR 4 for egg the price dropped to almost no value like INR 6 per kilo and INR 1-1.50 per egg. As a result, industry loss about INR 25000 crore and it is unpredictable for coming months.
During this adverse period,, it is observed that government and industry came together at the time of crises for consumer awareness, improving consumption to again gain the consumer confidence. Definitely, now the consumer fear on linking chicken with corona is on much lower side."The real problem for last 3 weeks is logistics and retail shops in terms of keeping the shops open for the consumer. Presently, the logistics issue has been addressed to a great extent at least to 60% of the country However, Northern states like Punjab, Haryana and Central India are still facing issue in terms of transportation.
Regarding the consumer demand it can be very well stated that the real problem is in terms of migrant level because a large part of consumption is dependent on middle and lower middle class and also labour who have gone back to their native places and they might take some time to come back.
Looking at short-term scenario, it is predicted that for 3-4 months production and consumption may adjust because normally in the summer months, the productivity is not at optimum level that would result in lower body weight. Corrections that have happened in last two months in terms of lesser placements and lesser production due to non-supply of feed might result in supply demand match.
Poultry processing, though still in nascent stage with less than 10% revenue share, is expected to grow at healthy pace over the medium to long term, driven by favourable socio-economic factors and increasing penetration of QSR chains. India remains predominantly a live bird market with close to 90% of broiler sales being done at traditional retail outlets given consumer preference for freshly cut broiler. Large integrators continue to invest in developing processing infrastructure though shift in consumer preferences will take time. Recent Covid-19 lock down has impacted demand from restaurants and QSR chains, and the demand recovery is likely to be gradual post relaxation in lock down.
Over the past few months, millions of small poultry farmers across the country are reeling after sales have crashed 80% over false claims that chickens are carriers of the corona virus. Maharashtra, Karnataka, Odisha and Andhra Pradesh appear to be the worst affected with farmers resorting to panic sales and some even going as far as culling chickens. Amidst cries of help, poultry farmers are seeking government assistance, stating that the Covid-19 crisis appears to be more widespread in India than the bird flu outbreak of 2006, which was restricted largely to western part of the country. Despite multipronged efforts from poultry players and the Ministry of Animal Husbandry to douse the rumors and to spread awareness about the safety of poultry meat consumption, the situation does not seem to have improved.
ICRA expects domestic broiler meat demand to be affected in the short-term due to the COVID-19 pandemic leading to a marginal de-growth of 4-5% in poultry meat revenues and table egg demand to moderate by 1-2% in FY2021. Going forward, industry's transition to a chilled/frozen market would be crucial for increasing value addition as well as international trade where India currently has a negligible presence. Over the long-term, broiler volume growth will be supported by low per capita consumption, religious preference for chicken meat, year-round easy availability across country, increasing disposable income, changing food habits, increasing health awareness, and poultry being one of the cheapest source of protein."
India has appropriately gone for lock down guidelines that exempt farm operations and supply chains. However, implementation problems leading to labour shortages and falling prices should be rectified. Keeping supply chains functioning well is pivotal to food security. It may be recalled that 2-3 million deaths in the Bengal famine of 1943 occurred due to food supply disruptions, not a lack of food availability. Small poultry and dairy farmers need more targeted help, as their pandemic-related input supply and market-access problems are urgent. With a burgeoning population, there is a corresponding rise in food demand in India. However, the negative externality of the Green Revolution, particularly the environmental trade-offs and staple cereals fundamentalism, have since been realized. It is thus desirable to switch over to a suitable model with a far stronger nutrition focus where diets are more diverse. A post-COVID situation offers that unique opportunity to repurpose the existing food and livestock policies for a healthier India.