News
IPJA honours Alltech founder, the late Dr. Pearse Lyons, with Lifetime Achievement Award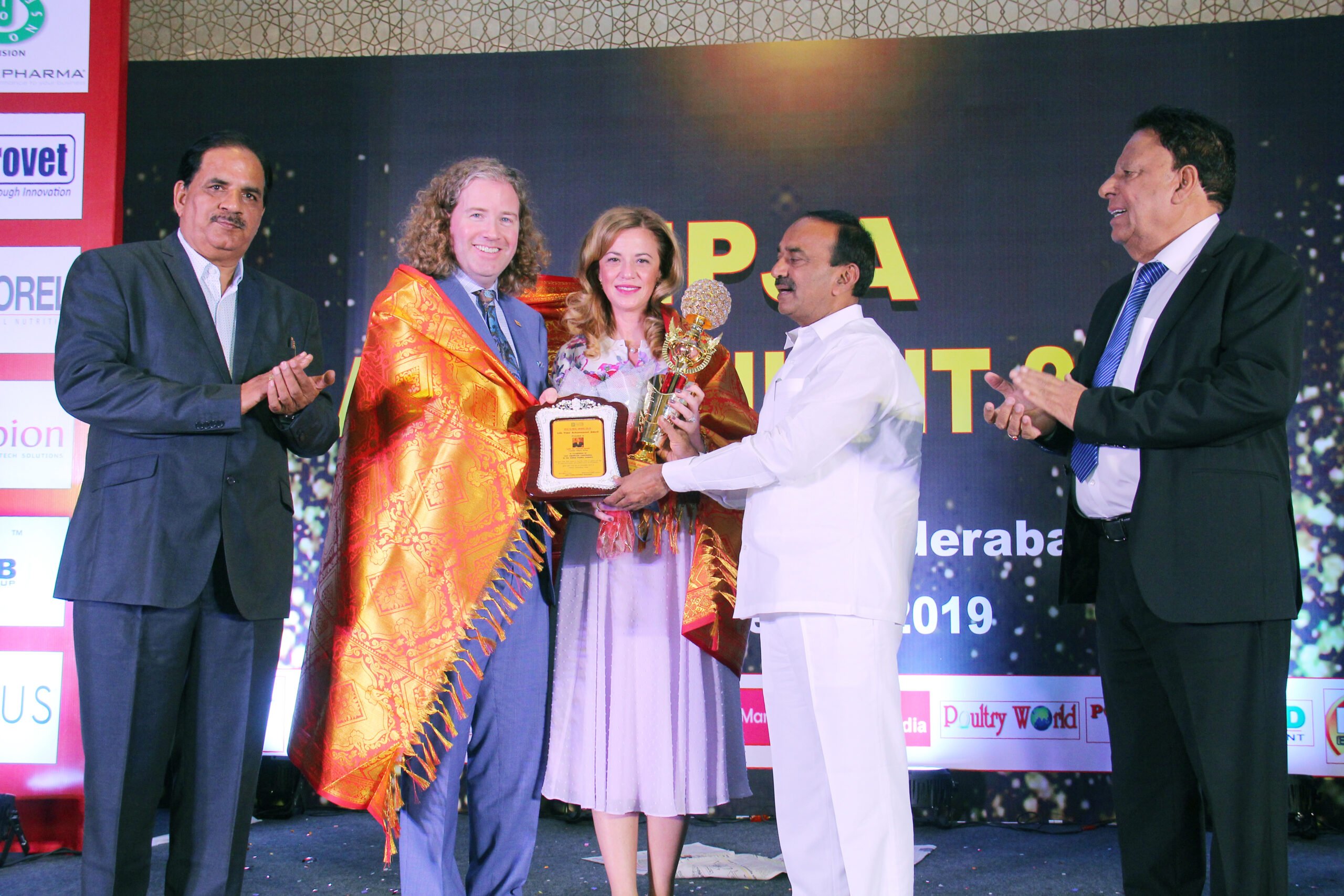 HYDERABAD:
On November 27, the Indian Poultry Journalists Association honoured the late Dr. Pearse Lyons with the Lifetime Achievement Award at the official IPJA Award Night held in Hyderabad.
Dr. Mark Lyons, president and CEO of Alltech and son of Dr. Pearse Lyons, received the award, along with his wife, Mrs. Holly Lyons, on behalf of his father from Mr. Etela Rajendra, health minister of Telangana.
"He was driven by his curiosity, and that curiosity brought him here to India, to plant trees that he would never see grow," said Mark. "His passion toward science and innovation was enormous, and he was able to use all these skills to unleash ideas into the world."
An Irish entrepreneur and scientist, Dr. Lyons was a visionary who transformed the agriculture industry, beginning with his innovative application of yeast technology in animal nutrition. The Dundalk native emigrated to the United States in the late 1970s, where he set up Alltech in his garage in Kentucky with an initial investment of $10,000.The company focuses on improving animal, crop and human health and performance through its innovative use of yeast fermentation, enzyme technology and nutrigenomics.
Describing Alltech as a purpose-driven company, Mark quoted Dr. Lyons' own words, "The legacy I would like to leave is: We made a difference. It's not about making money; it's about making a difference."
Concluding, Mark shared Alltech's new vision of 'Working Together for a Planet of Plenty™, stating, "agriculture has the greatest potential to shape the future of our planet. It is an invitation to work together, across industry sectors and geographical boundaries, to create a place where animals, plants and people thrive in harmony. Through innovation and inspiration, we will work together to build a plentiful planet."