News
EW Nutrition highlights AMR challenges in "Partners in Progress" event at Hyderabad
Hyderabad:
In recent years, Anti-Microbial Resistance (AMR) has gained high importance owing to its global acceptance as one of the major growing threats to the mankind. AMR is a complex, multifactorial, intersectoral public health challenge that has recognized as a global priority. As per published reports, an estimated 10 million people would lose their lives due to resistant infections by 2050. EW Nutrition is committed to mitigate the risk of AMR by providing comprehensive animal nutrition solutions. In order to spread awareness on this global concern, a knowledge based seminar"Partners in Progress'' was organized in Hyderabad on 27th November 2019.
The event was based on the theme of "ONE HEALTH-AMR healthy people, animal and environment" which recognizes the fact that health of people is connected to the health of animals and the environment. ONE HEALTH, though conceptualized in 2004, has recently gained much importance owing to emergence of new challenges like antimicrobial resistance (AMR).
The event was kick-started with a welcome address by Mr. Shyam Morada, Head of HR & Regulatory affairs EW Nutrition India and the lighting of lamps by the dignitaries.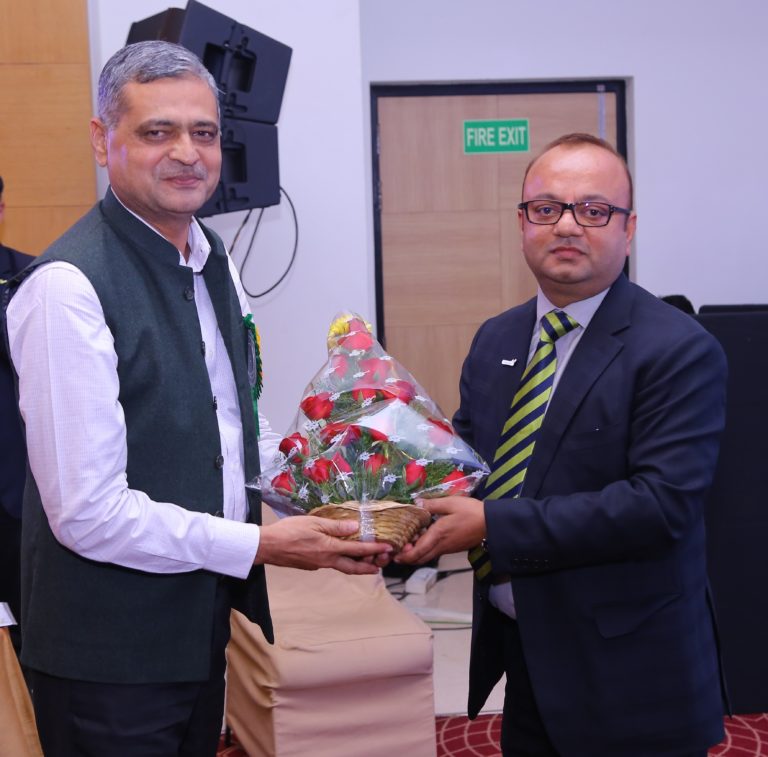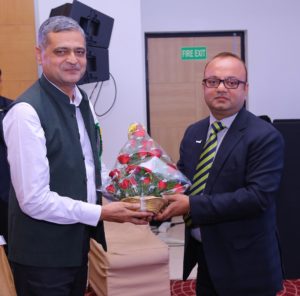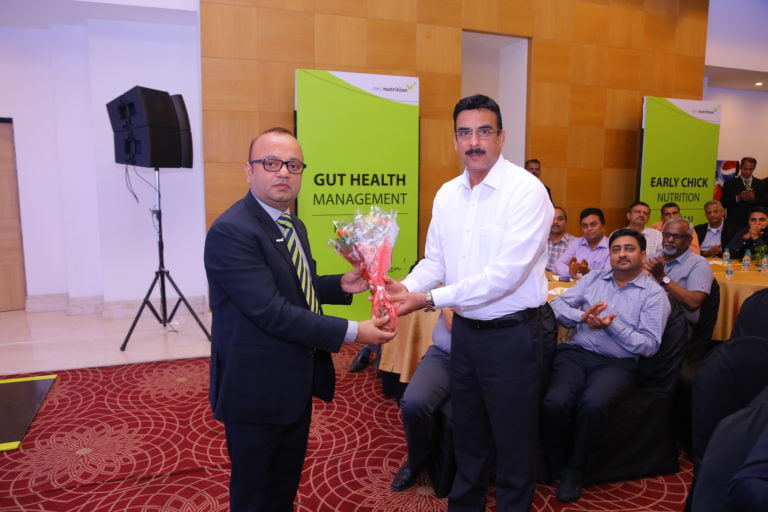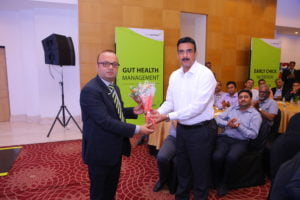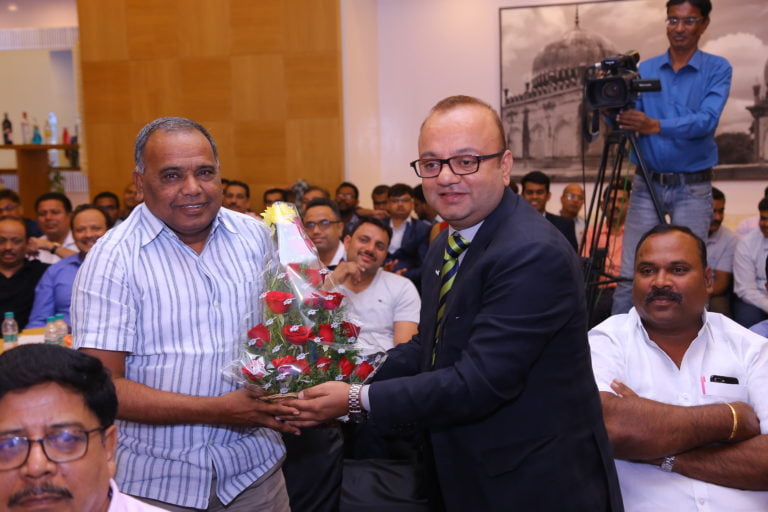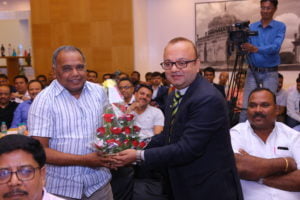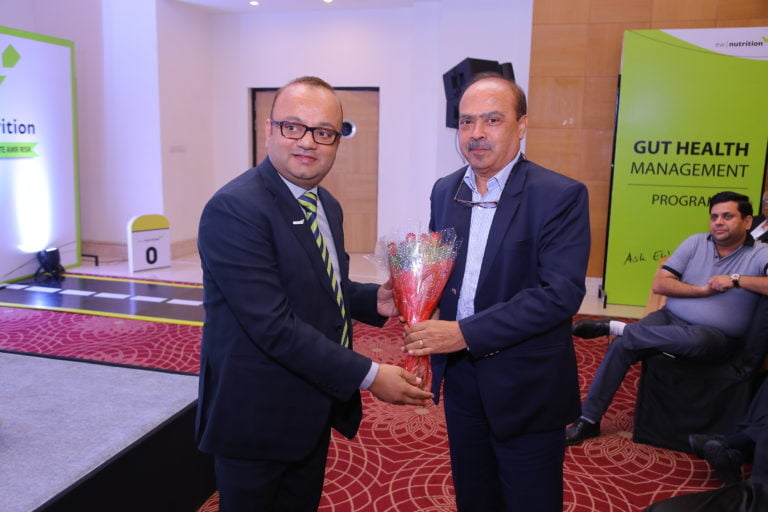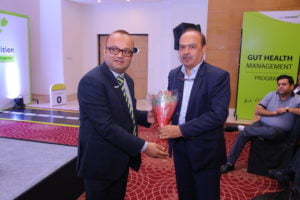 Dr. Adela Maghear, Science Advisor PA Europe NV, who is a globally renowned authority on AMR was the keynote speaker of the event. She deliberated on current trends in the field of AMR and shared her global experiences on the subject. She highlighted the global trends in antimicrobials being used in food animals and shared the impact of AMR on global economy. She also highlighted measures to reduce antimicrobial usage and alternatives to combat AMR.
Mr Tarun Shridhar, Former secretary, Ministry of Animal Husbandry&Dairying Govt. of India shared his words of wisdom with the audience. He presented on policy environment, regulatory issues and role of agriculture and animal husbandry for containment of AMR. Various initiatives from the government and new approaches adopted to mitigate the risk of AMR were also highlighted. He called for the joint collaboration of public private partnership to fight the challenges in efficient and improvised manner.
Mr. Michael Gerrits, Managing Director, EW Nutrition GmbH shared Innovative strategies to combat AMR and highlighted EWN'sglobal efforts in this direction.
Dr. Shirish Nigam, Managing Director of South Asian subsidiary of EW Nutrition shared the vision and mission of the organization and thanked stakeholders for their continued association and commitment as trusted partners in progress.
Dr. Ramaraj, Sales Head- Domestic Business, concluded with a vote of thanks to the audience and dignitaries for sparing precious time and gracing the occasion.
This exciting program was marked by the gracious presence of over 150 farmers, consultants, entrepreneurs, feed millers, integrators, stalwarts, etc of poultry industry from India and abroad. Channel partners from India and abroad including Bangladesh, Nepal and Srilanka also graced the occasion.
The event was a great success and the efforts of EW Nutrition towards mitigating the impact of AMR were highly appreciated.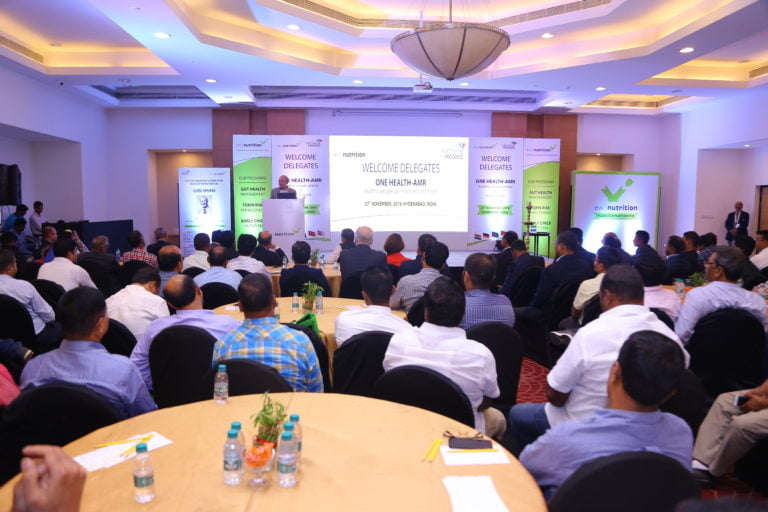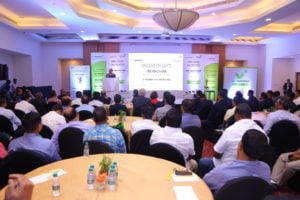 About EW Nutrition:
EW Nutrition is a dynamic company, globally active with a strong science-based product portfolio in the field of functional, innovative feed & food additives. Being located in Germany (headquarter and subsidiaries Agrochemica and Humavet) is present in globally multiple locations with EW Nutrition USA (Des Moines), GRASP (Curitiba, Brazil), EW Nutrition Japan (Gifu), EW Nutrition Biotechnology (Shanghai), EW Nutrition South East Asia / Pacific (Singapore), EW Nutrition Turkey (Istanbul), EW Nutrition South Africa (Johannesburg), EW Nutrition Australia (Goulburn, NSW), EW Nutrition Poland (Puszczykowo), EW Nutrition India (Noida), EW Nutrition Thailand (Bangkok), EW Nutrition Mexico (Mexico) and EW Nutrition Vietnam (Ho Chi Minh City).