News
BIOMIN R&D Head Gerd Schatzmayr Named Among Highly Cited Researchers According to 2019 Web of Science Group List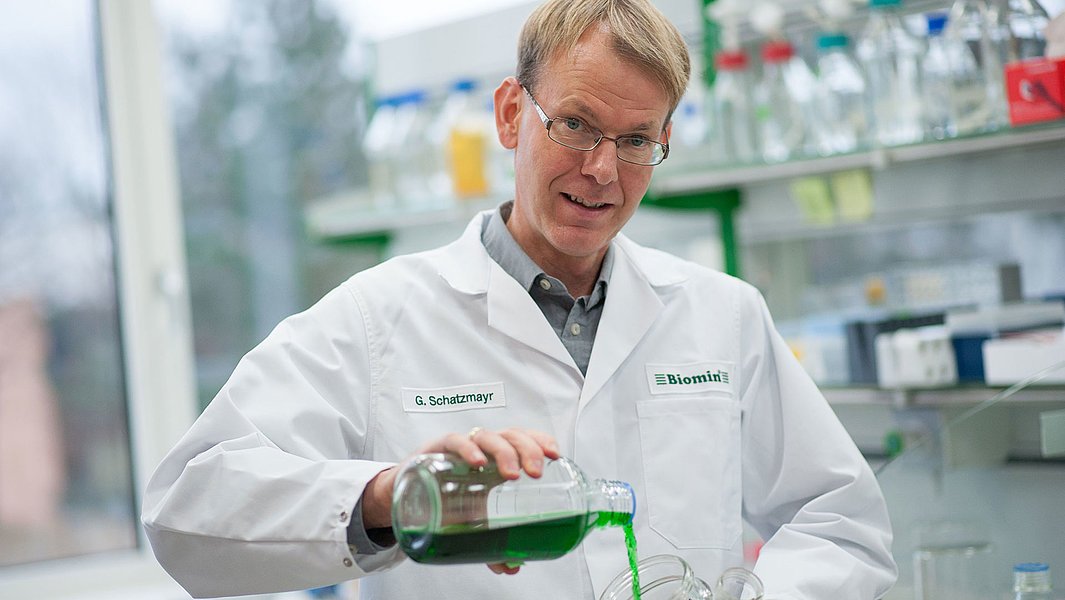 Getzersdorf:
Animal nutrition firm BIOMIN is proud to announce that Research & Development Director Dr Gerd Schatzmayr has been named a Highly Cited Researcher, according to the 2019 list from the Web of Science Group.
Dr Gerd Schatzmayr has given more than 60 lectures at international scientific congresses and conferences and is author and co-author ofmore than 100 articles, publications and patents. He joined BIOMIN in 1999, and currently heads BIOMIN's worldwide research and development activities from the BIOMIN Research Center at the Campus Tulln.
"This recognition reflects well on the entire research and development team at BIOMIN and the network of leading academic institutions that we work with globally. It is truly a pleasure to conduct research and publish with so many great scientists," commented Dr Schatzmayr.
Science at heart
Franz Waxenecker, Managing Director of BIOMIN, said "We are proud of the BIOMIN Research Center's activities under Dr Schatzmayr's leadership. Our longstanding commitment to scientific research forms the basis of our value proposition for the feed and food industry. It is what enables us to offer proprietary, innovative solutions for nutrition, gut performance and mycotoxin risk management. The practical application of these technologies supports healthy, profitable and sustainable animal protein production."
Dr Eva Maria Binder, Chief Research Officer of ERBER Group, added "Across ERBER Group –of which BIOMIN is a part— we conduct both basic and applied research in order to advance scientific knowledge that benefits the agriculture sector and supports a more sustainable future. Congratulations to BIOMIN."
Highly Cited Researchers list
The hotly anticipated Highly Cited Researchers list identifies scientists and social scientists who produced multiple papers ranking in the top 1% by citations for their field and year of publication, demonstrating significant research influence among their peers.
The methodology that determines the who's who of influential researchers draws on the data and analysis performed by bibliometric experts from the Institute for Scientific Information at the Web of Science Group.
David Pendlebury, Senior Citation Analyst at the Institute for Scientific Information said "Recognition and support of these exceptional researchers represents an important activity for a nation or an institution's plans for efficient and accelerated advancement. The Highly Cited Researchers list contributes to the identification of that small fraction of the researcher population that contributes disproportionately to extending the frontiers of knowledge. These researchers create gains for society, innovation and knowledge that make the world healthier, richer, more sustainable and more secure."
This year's list continues to recognize researchers whose citation records position them in the very highest strata of influence and impact as it includes 23 Nobel laureates, including three announced this year: Gregg L. Semenza of Johns Hopkins University (Physiology or Medicine), John B. Goodenough of the University of Texas at Austin (Chemistry), and Esther Duflo of the Massachusetts Institute of Technology (Economics). Also included are 57 Clarivate Analytics Citation Laureates – individuals who, through citation analysis, we have identified as researchers 'of Nobel class' and potential Nobel Prize recipients.