News
Venkys conducts technical seminars on Broiler Breeder Nutrition at Pune and Bengaluru
Pune and Bengaluru:
Dr. Douglas Zaviezo, Technical Consultant, SPECIAL NUTRIENTS Inc, Miami, USA was the resource person at both the seminars. The primary objective of the seminar was to educate and spread awareness about the importance of organic minerals in poultry nutrition and its prejudicial use to improve the production performances
Venkys' (India) Ltd, conducted a Technical Seminar at Pune on "Advantages of organic minerals in today's situation" on 20nd August, 2019.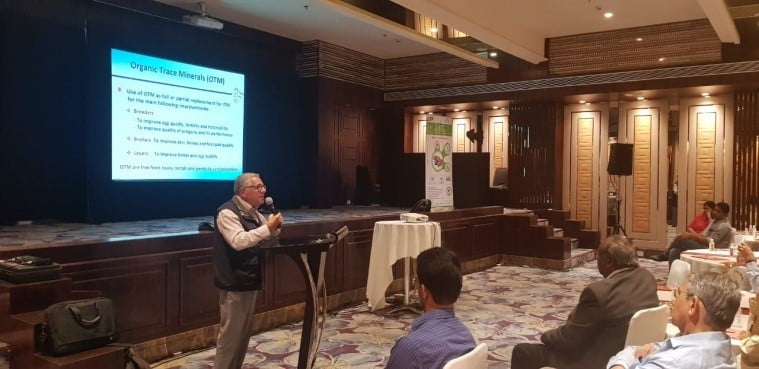 During the speech at Pune, Dr. Douglas Zaviezo, Technical Consultant, SPECIAL NUTRIENTS Inc, Miami, USA provided the insight on the organic minerals and their effect on poultry production Worldwide. The seminar was attended by the Broiler Farmers, Layer Farmers, Broiler Breeders as well as feed millers and technical consultant.
Dr. H. G. Murade, DGM-Sales, Venkys (India) Ltd, provided the outline and objective of technical seminar.
Mr. Deepak Khosla General Manager -Marketing, Venkys (India) Ltd, introduced Dr. Douglas Zaviezo and welcomed all the guests, poultry farmers, feed millers and technical consultants.
During the presentation, Douglas elaborated the detail facts about various mineral complexes and its bioavailability in breeders, layers and broilers. He stated that, Zinc-Manganese-Copper in breeder diets used in their organic form as amino acid complex or chelate, have shown a positive effect on the progeny. Also, organic trace minerals are free from heavy metals and pesticide contamination.
He stated that, the most effective OTM are the complex (mineral attached to an amino acid) and the amino acid or MHA chelates.
During his presentation, he provided detailed technical information on the effect of organic trace minerals in breeder diets on concentration in egg yolk, on progeny bone thickness and on eggshell quality.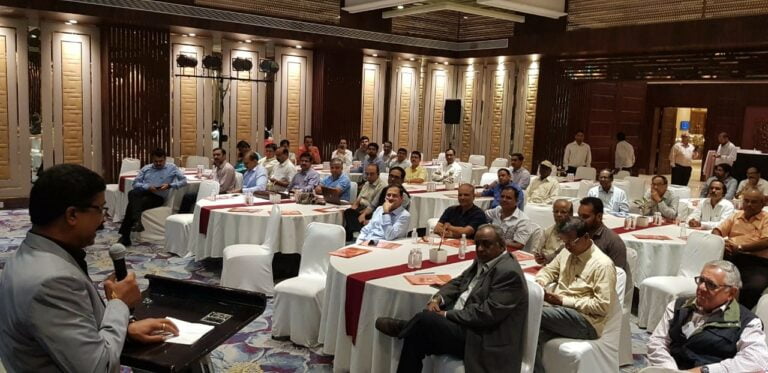 Dr. Douglas attracted the audience very much when he shared his rich experience and knowledge of organic mineral nutrition and suggested to use the specific ratios of usage of inorganic and organic minerals for breeders, layers and broilers, which will help the farmers and feed millers in a great way.
Dr. Douglas stated that the broiler performance has been improved by using OTM in birds raised in areas with permanent litter problems, and birds with damages in the foot pad (dermatitis). OTM can also improve broilers with leg problems, skin scratches, cellulitis and consequently carcass quality. There is some research showing a better immune response and better performance of stressed broilers when the diet was supplemented with OTM.
He also discussed about on the use of OTM as full or partial replacement for Inorganic Trace Minerals. Organic Trace Minerals in Breeders improves egg quality, fertility and hatchability along with improvement in the quality of progeny and its performance. In commercial Broilers and Layers, Organic Trace Minerals improve skin, bones, foot pad quality and egg shell quality respectively.
Also he gave some tips to the audience about how to take the economical decisions of using the inorganic and organic minerals while doing the formulation.
At the end, Douglas interacted with the farmers.Dr. H. G. Murade finally delivered the vote of thanks and the session concluded with the cocktail dinner.