News
Aviagen Broiler Breeder Gives Growers Rock-Solid Foundation, Featured at Kerala Chicken Stone-Laying Seminar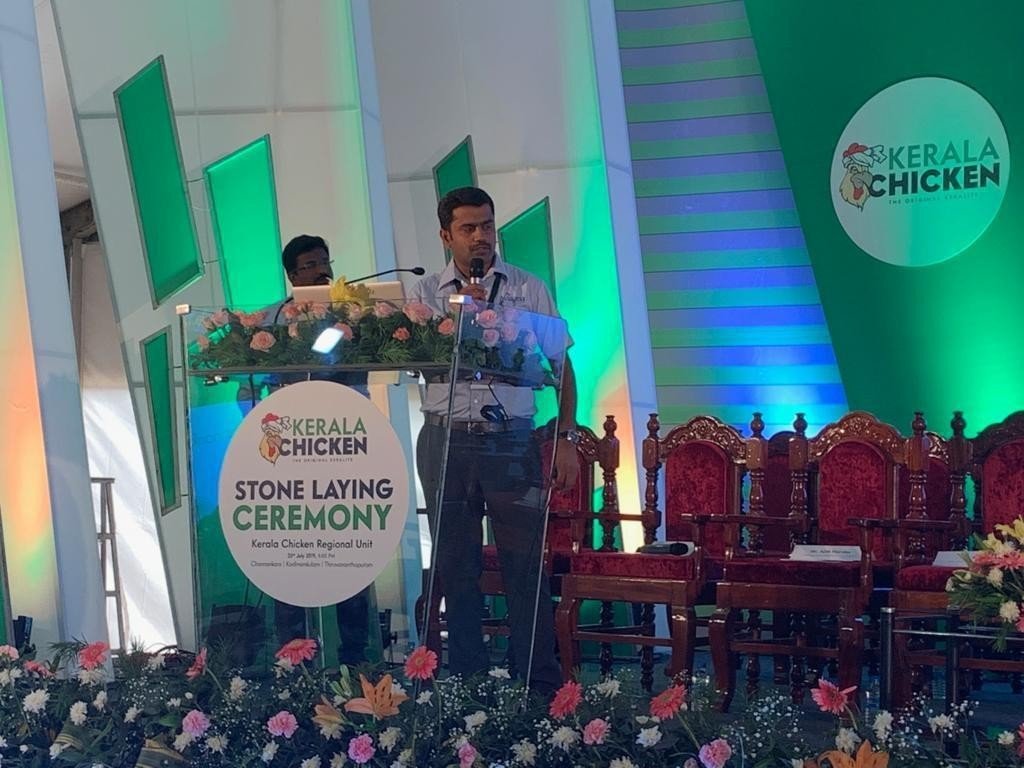 Aug. 21, 2019 – Udumalpet, India.
To commemorate the introduction of three E.C. Parent Stock farms in Kerala, India, the Kerala government hosted a "Stone- Laying" ceremony on July 23. The ceremony featured broiler breeders known locally at 308 AP, which benefit growers in Kerala with their feed efficiency, healthy growth rate and environmental resistance.
The three farms will begin operation in early 2020, and each will have a production capacity of 10,000 parent stock per year.
Addressing an audience of more than 500 broiler farmers – a significant number being women entrepreneurs — Mohan Ramraj, Aviagen India Commercial Manager, Southern Region, spoke on the exceptional performance of the 308 AP broiler. After presenting a corporate video introducing Aviagen as a company, Mohan discussed with attendees key management points for getting chicks off to a good start and maximizing the performance, health and welfare of 308 AP flocks. Mohan was assisted by M.A. Sumesh, who provided translation into the local Malayalam language.
Kerala – a story of growing independence and success
The event was designed to encourage the development of an indigenous poultry industry in Kerala that is less reliant upon imports, thus reducing the trade deficit and creating more jobs.
Paul Gittins, Senior Advisor for Aviagen India, offered an explanation for the state's rising self-sufficiency in poultry production. "Kerala takes extensive steps to support its poultry farmers and to make entering the business economically attractive for start-ups. Similarly, Aviagen is also committed to the success of producers in Kerala and throughout India, and considers education in poultry husbandry and practices the key to future progress. We share the latest knowledge, and work collaboratively to help growers improve on past successes. We appreciate all Kerala has done for poultry farming and offer our full support for continued development."
The right bird for Indian market
Known in India simply as the 308 AP, the Ross 308 AP has rapidly gained market share throughout Latin America and the US, with its healthy growth rate, good chick numbers, high meat yield and all-weather robustness – qualities that are also essential for farmers in the Indian market and that enable the broiler breeder to continue to grow in popularity throughout India.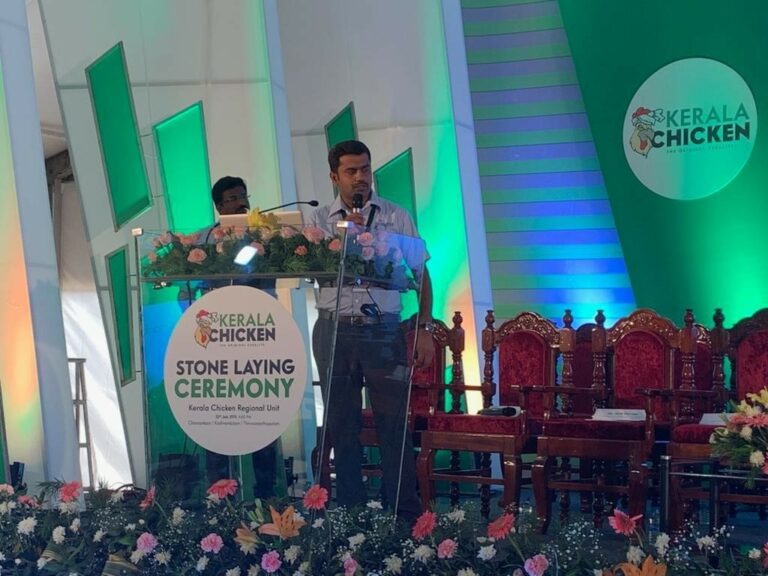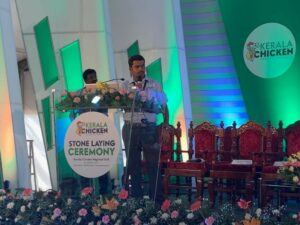 Mohan Ramraj explains why 308 AP is the best breed for Kerala
For more information on the balanced performance of the 308 AP, please contact Aviagen India at Ross308AP@aviagen.com.