News
IB Groups Knowledge Day Series 2023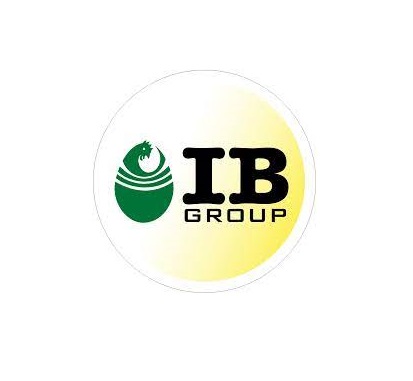 IB Group's Knowledge Day Series 2023
"Protein is crucial to supplying muscle tissue with the
building blocks it needs for its growth." – Dorian Yates
IB Group, India's Integrated Protein Leader, recently initiated a series of two-day knowledge workshop for Poultry traders and farmers in Rajnandgaon.  In the first edition of Traders Knowledge meet hosted by IB, over 400 veteran and aspiring poultry traders from all over the country actively participated, and had the opportunity to have open dialogues with Mr. Bahadur Ali, popularly known as the father of modern poultry in India. Such knowledge workshops have been conceptualized for farmers and traders dealing in livestock to help them learn and discover the strategies for success.
Where Mr. Ali, Managing Director, IB Group shared, "Everyone who joined this conference today are not simply chicken traders, rather you people are protein suppliers to our nation." He further added that it is important to have a customer centric focus and they should work towards building channels of distribution in the deep rural pockets of India.
These gatherings are not just mere events; they serve as a vital bridge between stakeholders in ensuring a productive ecosystem. During this 2-day knowledge workshop several significant insights emerged, shedding light on the paramount importance of such gatherings.
Customer-Centric Focus: The meet emphasized on the significance of understanding and addressing customers' needs and concerns. By actively engaging in such events, the traders can stay attuned to market dynamics, which directly translates into increased sales and a strong market presence.
Transparency and Trust: The affirmation that the company culture is transparent fosters trust within the community. Open communication channels established during such meets created an environment of transparency, which is essential for long-term partnerships and growth of traders.
Resolving Queries: Traders' meets provide a platform for addressing queries and concerns promptly. That enhances the credibility of the brand and equip the traders with necessary information to perform effectively and collectively work towards growth and success.
About IB Group
IB Group is a multi-diversified agribusiness located in Central India's Chattisgarh's Rajnandgaon district. IB Group has a legacy of serving the nation with high quality protein for more than four decades. Since its inception in 1985, poultry has been the core of the group's growth strategy and is a leading Poultry player in India. Through our strategic partnership with 25000+ poultry and agricultural farmers from deep rural India, a wide dealer network, 15,000+ employees and other stakeholders, the group has established itself as India's truly integrated protein leader. ABIS brand of IB group has a very strong presence in India across B2B and B2C categories in livestock feed, edible oil and processed chicken.
Centre of Excellence
Mr. Bahadur Ali's leadership at ABIS is marked by a proactive approach to addressing stakeholder concerns and long-standing dedication to the prosperity of traders, farmers and employees, solidifying the company's position as their trusted partner. State-of-the -art Centre of Excellence at the corporate office in Rajnandgaon has been established to train leaders of tomorrow.