Article
Antimicrobials in poultry feed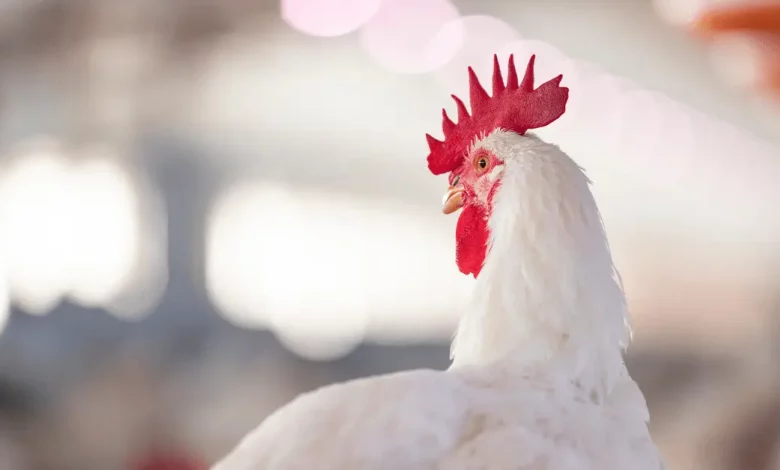 The poultry production industry is considered an important resource for meeting the world's protein needs through the production of meat and eggs. According to the Food and Agriculture Organization (FAO) report for the year 2018, the poultry industry is considered one of the largest contributors to the global meat market, with quantities estimated at approximately 122.5 million tons of white meat) Muthu et al., 2020).
Food-borne pathogens are a major cause of disease and death in many countries of the world. This is a global health problem. The burden of food-borne diseases caused by antibiotics is increasing on health organizations and their economies, and resistance poses a greater risk of treatment failure. However, little is known about antibiotic resistanc ) Kamana et al., 2019).
The use of antibiotics in animals has contributed to the increase in antibiotic resistance globally. This is associated with high morbidity and mortality because it can cause treatment failure of human infections.
Antibiotics are used in animal production, especially in the poultry industry, for three purposes:
1- Therapeutic (used to treat bacterial infections) usually used for a few days and in doses much larger than pathogenic microorganisms.
2- Preventive (used to avoid diseases).
3- Growth stimulants (used to enhance the growth rate) as well as increase production efficiency.
Antibiotics are used to prevent diseases and promote growth at concentrations lower than those used for therapeutic purposes and are applied to the entire herd or farm for a long period.
Since the discovery of antibiotics in the 1920, they have played a major role in the advancement and prosperity of the poultry industry. Antibiotics have been used in animal feed in sub-therapeutic doses to stimulate growth, feed conversion efficiency, and reduce infections for more than 60 years. In the mid-1950, the use of antibiotics in feed quickly became common and established practice in the animal production industry and rose with production intensity. This is due to the observed effect of antibiotics on improving performance, increasing growth, reducing mortality, and disease resistance. The US Food and Drug Administration (FDA) approved the use of antibiotics as feed additives for animals without a veterinary prescription in 1951. Almost 50 years ago, the European Union gave the green light for the unrestricted use of any antibiotic as a growth stimulant. There is no doubt that this led to an acceleration in the production of meat and eggs to meet increasing human needs.
Hence, it should be noted that antibiotics have played a crucial role in contributing to the economy and efficiency of animal production. Despite the clear beneficial effects of its use in improving growth rates, reducing mortality, and increasing disease resistance, its use is associated with some disadvantages and challenges if used above permissible limits without adhering to withdrawal periods, as its residues may be deposited in animal tissues in concentrations that may be dangerous to human health in a way. Directly through consumption of poultry products (Nazar et al., 2019).
There have been concerns that the use of antibiotics leads to the development of antimicrobial resistance, posing a potential threat to human health (WHO, 2012). There are differing views on the transmission of antibiotic resistance genes from animals to humans. Despite these differing opinions, transmission of antibiotic resistance genes has not been proven. Antibiotic resistance genes from animals to humans. Due to the rapid development and proliferation of some strains resistant to some types of disease-causing bacteria such as Salmonella in humans and animals, there is a relationship between the practice of using therapeutic antibiotics and the development of antimicrobial resistance.
Despite these debates about the role of antibiotic use in antimicrobial resistance of human pathogens, the European Union issued a decision to ban the widespread use of antibiotics as growth-stimulating agents in poultry farming in 1998, and subsequently they have been banned completely since 1 January 2006 for reasons Preventive. (Emre et al., 2018)
In America, the use of antibiotics in livestock and poultry feed is subject to strict oversight as a result of increased consumer awareness and demand for antibiotic-free animal products. In 2013, the US Food and Drug Administration (FDA) called on major veterinary drug manufacturers to voluntarily stop placing a medical claim on labels that antibiotics promote growth in animals so that they are for therapeutic uses only and under veterinary supervision.
The US Food and Drug Authority (FDA) has continued its work to promote optimal use of antibiotics in food-producing animals and published its final Veterinary Feed Directive (VFD) legislation in early 2015, bringing the use of medically important antibiotics in feed under veterinary supervision, so that they are used only when Necessity to ensure animal health. In late 2015, California passed a law strictly banning the use of medically important antibiotics in animal feed to promote both growth and disease prevention (Castillo et al., 2017).
Since January 1, 2018, Indonesia has banned the use of antibiotics as growth promoters in animal feed (Yulistiani et al., 2019).
The decline in the use of antibiotics to stimulate growth in the future seems inevitable, and the practice of their use may be economically impractical due to marketing and export restrictions as a result of the growing consumer demand for antibiotic-free products to increase awareness of their harms and health risks.
The use of antibiotics must be routinely monitored by regulatory authorities to prevent misuse of antibiotics in animal feed. Activating the role of veterinarians and agricultural extension workers in educating farmers regarding the impact of unnecessary use of antibiotics in animals on human health and the environment is very important to improve and rationalize the optimal use of antibiotics in animals. Applying good farm management and practices by providing a healthy environment for the animals. Encouraging the use of natural alternatives such as probiotics and antimicrobial prebiotics (Khurram et al., 2018).
In light of these growing concerns about the use of antibiotics, the search for new alternatives to reduce their use in animals has developed over the years. During the past two decades, a great deal of research and studies have focused on developing alternatives to antibiotics to maintain the health of poultry and livestock and improve their performance, and the search for natural alternatives to antibiotics. Plant sources and their use in feed to improve growth, meat and egg quality, immune system, intestinal environment and animal health.
Preparation
Dr. Mansour Halami Al-Mutairi
Feed safety and animal nutrition expert
 References:
Muthu, M. y., Sechul ,C. y., Zakayo, K.,  Judy, G.,U., Bhan, S., and Jae, W. O. 2020. Phenomenal Bombardment of Antibiotic in Poultry: Contemplating the Environmental Repercussions. Int. J. Environ. Res. Public Health, 17, 5053.
Nazar, A. A., Eman, D., Derin, U., and Hero, H. R. 2019. Qualitative Detecion of Antibiotic Residues in Broiler Meat of Local Poultry Farms in Slemani. Assiut Vet. Med. J. Vol. 65 No. 161, 129-132.
Kamana, B., Shiv, N. S., Dhiren, S. L., Prince, S., and Arjun, G.2019. Antibiotic resistance patterns of Staphylococcus aureus, Escherichia coli, Salmonella, Shigella and Vibrio isolated from chicken, pork, buffalo and goat meat in eastern Nepal. BMC Res Notes, 12:766.
Yulistiani, R., Praseptiangga, D., Supyani, S., and Sudibya, S. 2019. Comparison of antibiotic resistance pattern among Enteropathogenic bacteria isolated from broiler and backyard chicken meat. J I T A A, 44(2),228-240.
KHURRAM, M., MUHAMMAD, R., SAEED, A., SUNGKWON, P., AND AMIR, I .2018. Antibiotic Residues in Chicken Meat: Global Prevalence, Threats, and Decontamination Strategies: A Review. Journal of Food Protection, Vol. 81, No. 4, 619–627.
Emre, A., Seyda, Ş., Recep, K., Mahmut, N., MOĞULKOÇ, H. G. 2018. Determination of Some Antibiotic Residues by HPLC Method in Chicken Meats Prepared for Consumption. Araştırma Makalesi, 15(3), 247-252.
Castillo, R. I., -Grijalva, 1, E. P., Leyva, N., Martínez, L. X and Heredia, J. B. 2017. Alternatives to antibiotics for maximizing growth performance and feed efficiency in poultry: a review. The Journal of Animal & Plant Sciences, 27(2), 349-359.