News
Krishi Is Spreading Throughout The Country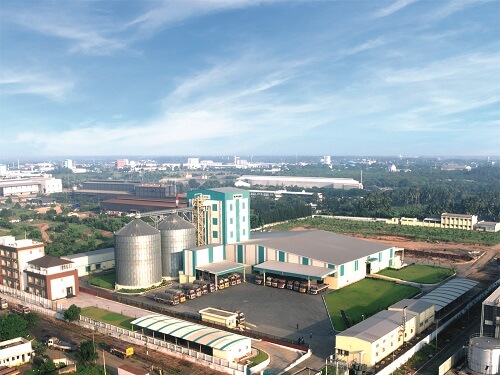 Indians are eating more meat, eggs, and dairy products than ever before. As Indian agriculture responds to rising demand and becomes more linked into global markets, substantial changes are occurring in the livestock industry, which is critical to the livelihoods of millions of small and marginal farmers, pastoralists, and indigenous people in India. With 512 million animals and 11.6% of the world's livestock population, India's livestock sector is one of the largest in the world.
Despite India's brisk success in cooperative production methods, particularly the dairy cooperative movement that transformed the nation from a milk-deficient to the world's largest milk producer, there is a strong drive for free trade, privatisation, and hyper-competitiveness. As a result of this race to the bottom, production models are shifting toward more resourceintensive, high-yielding styles of production, and the majority of our farmers—most of whom are landless, marginal, or small—are finding it increasingly difficult to maintain and keep milch animals as they have traditionally done.
Our country's economic prosperity has resulted in a silent revolution in terms of increased per capita nutrition intake among the Indian populace. The availability of animal protein and dairy products is the most significant factor to this increased trend in nutrition. As a result, the public demand for high-quality meat, eggs, and milk is evident, posing a significant challenge to satisfy. Our dairy and poultry producers bear the enormous burden of supplying nutritious meals. The quality of feed offered to the animals is critical to the success of this endeavour. In India, small-scale farmers, rely heavily on dairying for economic and social support. India is the world's greatest consumer and producer of milk, accounting for 17% of global milk production, and the country has the world's largest bovine herd. Currently, domestic demand for dairy exceeds production, and milk is primarily consumed locally or nationally. The organised sector (including private enterprise cooperatives) handles 30% of Indian dairy output, while the unorganised sector handles 70%. That's where Krishi comes in to play a critical role in assisting farmers with this chore.
Krishi Nutrition Company Private Limited was founded in 2013 in Perundurai, Tamilnadu, by a team of four experts who serve as the promoters and board of directors. Mr. A. Renganadthan, Chairman, Mr. S. Maharajan, CEO, Dr. S. Ramamoorthi, MD, and Mr. G. Selvakkumar, Director, are all highly qualified and experienced individuals with 15 to 30 years of experience in the animal feed, poultry, and agricultural sectors.
Krishi has earned a solid reputation in the animal feed sector in southern India. Knowledge and skill in animal nutrition, raw material sourcing, cutting-edge production facilities, solid management practises, and rural marketing have all contributed to Krishi's rapid rise to prominence. Krishi has expanded rapidly in a short period of time, with 12 manufacturing plants in Tamil Nadu, Karnataka, and Andhra Pradesh totaling 3000 tonnes per day. To advertise and sell Krishi's Animal Feed products in South India, a well-trained team of over 100 sales and service experts collaborates with over 720 distributors. To accommodate the increasing demand, Krishi is expanding throughout the western areas of the country.
Dairy cows require a well-balanced diet for milk production, bodily upkeep, and overall wellbeing. Cattle feed, being the most significant input, must be delivered at optimal levels of quality corresponding with the animal's productivity. The volume of milk produced by an animal is heavily impacted by what it is eaten and how it is fed. The amount of feed given to cows is determined mostly by the amount of milk they produce, as well as their weight, surrounding temperature, and activity levels. Many farmers are now feeding compound cow feed together with dry fodder and green grass to their dairy animals on a daily basis. This increases productivity, lowers milk production costs, and increases net profitability. Krishi Nutrition Company Private Limited offers a variety of balanced bovine feed formulas for medium and high milk yielders, as well as dry and working animals.
Poultry farmers that rear chicken for egg or meat contribute significantly to nation-building by supplying much-needed protein at a low rate. Broiler chickens are reared for their flesh. When compared to other livestock, broilers turn grain into meat swiftly and effectively while having a lesser environmental impact. The cost of broiler feed is the most essential input in the production of broilers. Feed quality is critical for maintaining a profitable broiler farm operation.
Krishi broiler feeds are manufactured to the highest quality standards in order to provide the optimum cost-benefit ratio in farms. The pursuit of excellence at Krishi Nutrition Company Private Limited begins with the selection of the highest quality raw ingredients. Krishi has well-designed feed formulas that take into account the nutritional needs of the bird at various stages of development. The feed is produced at a factory with cutting-edge production facilities.
Krishi presently makes and distributes a diverse range of livestock and poultry goods, including feed for milch cows and buffaloes, calves, sheep, and goats, broilers, layers, nattukozhi (country chicken), and quail. Krishi intends to enter the Agri-Input industry and commodities trading in order to diversify their business and increase their offerings, which will help them maintain their lead in the Indian Animal Feed Industry. Krishi has lately entered the "broiler integration" market in Tamil Nadu in order to maximise his chances of becoming as a leader.
Krishi is a firm believer in customer service. The client is the cornerstone to the company's success, and the entire staff works hard to meet their expectations. Krishi, who believes in mutuality, provides post-sale, on-farm technical support to educate farmers and provide value to them so they may achieve better output.
Krishi Nutrition Firm Private Limited aspires to be India's most desired animal feed company, employing cutting-edge technology and adhering to high ethical and business standards. Good nourishment from the start of an animal's life is vital. It is exciting to see Krishi meet varied market demands and offers a full portfolio of breeding stock. Having a mission, where they promote the economic sustainability of their customers and their ability to feed India.
Since 2013, Krishi Nutrition Company Private Limited has been a preferred global Krishi is well known for its manufacturing capabilities in bringing up scientifically formulated, nutritionally balanced feed for many species of livestock and poultry. All the feed variants are being manufactured by adapting the latest technologies with the state of art manufacturing machinery. With a mission to help its customers, and producers, supply sustainable, affordable, and nutritious protein to their growing communities. Putting into practice its corporate value of "Breeding for Welfare and Sustainability," Krishi implements efficiencies that make commercial poultry production environmentally and socially responsible and economically beneficial to producers, while at the same time promoting bird performance, health, and welfare.