News
Alltech India hosts Poultry School in Karnal, Haryana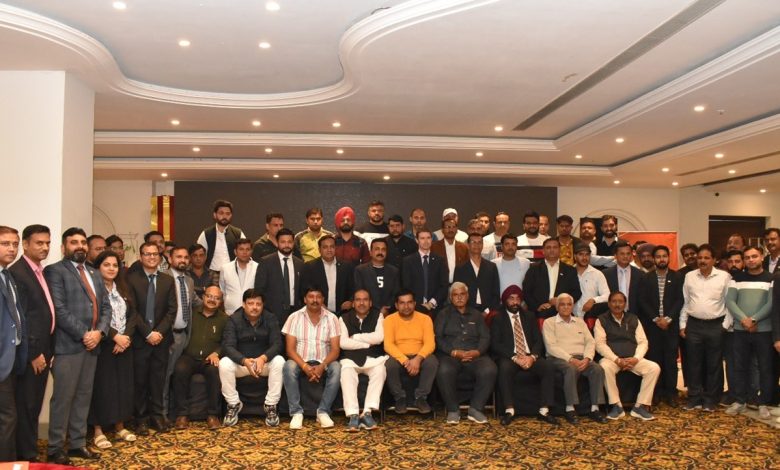 Alltech India hosts Poultry School in Karnal, Haryana
The Alltech India team recently organized a Poultry School in Karnal, Haryana, on Saturday,
November 19, to share the latest studies, innovative solutions and best feed milling practices
with its poultry customers. The event was a great success, with 70 major poultry producers,
feed millers and market leaders actively participating.
Dr. Nick Adams, Alltech's global director of mycotoxin management, presented on
'Mycotoxins-Facts and Mitigation' discussing on managing mycotoxins in the feed chain. He
asked attendees to think twice about clean feed, speaking about the importance of gut
health, grain quality and highlighting the ways that Alltech 37+ ® mycotoxin analysis and
Alltech RAPIREAD ® can mitigate the negative effects of mycotoxins.
The renowned nutritionist Dr. Pradeep Mahajan captured the audience's attention with his
presentation, 'Feed Ingredients: Quality and Processing'. He shared insights on different raw
materials, their selection criteria, nutrient composition, extraction process and best feed
milling practices.
In the final session, Dr. Lokesh Gupta, senior regional technical manager – Poultry (South Asia) discussed on 'Maximizing nutrient digestibility and profit'. He presented the history of Alltech enzymes and shared the uniqueness of solid-state fermentation technology and its benefits in maximizing feed efficiency with greater savings.
The gathering also witnessed a special moment, as Alltech team along with Dr. Sayed Aman, managing director of India and regional director of South Asia for Alltech, launched the company's newest product in the enzyme category, Allzyme ® Prime, a unique multi- enzyme complex.
-Ends-
Contact: Dr. Manish Chaurasia, Marketing Manager, South Asianmchaurasia@alltech.com; +91 8130890989
About Alltech:
Founded in 1980 by Irish entrepreneur and scientist Dr. Pearse Lyons, Alltech delivers smarter, more sustainable solutions for agriculture. Our products improve the health and performance of plants and animals, resulting in better nutrition for consumers and a decreased environmental impact.
We are a global leader in the animal health industry, producing additives, premix supplements, feed and complete feed. Strengthened by more than 40 years of scientific research, we carry forward a legacy of innovation and a unique culture that views challenges through an entrepreneurial lens.
Our more than 5,000 talented team members worldwide share our vision for a Planet of Plenty™. We believe agriculture has the greatest potential to shape the future of our planet, but it will take all of us working together, led by science, technology, and a shared will to make a difference.
Alltech is a private, family-owned company, which allows us to adapt quickly to our
customers' needs and maintain focus on advanced innovation. Headquartered just outside of
Lexington, Kentucky, USA, Alltech has a strong presence in all regions of the world. For
more information, visit alltech.com, or join the conversation on Facebook, Twitter