News
HyBiz TV organized Food Awards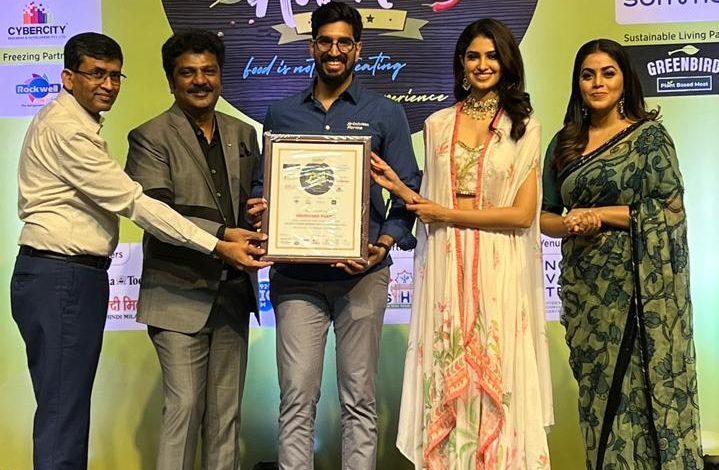 HyBiz TV organized Food Awards on 27th Aug'22
In a first of it's kind, renowed HyBiz TV has organized Food Awards on 27th Aug'22 paving way to felicitating Individuals, Outlets, and Brands providing exceptional services in Food sector. Gracing the star-studded gathering, Mr. Kishan Reddy, Union Minister for Culture & Tourism, Miss India Ms. Manasa Varanasi and actress Ms.Purna were amongst few distinguished guests who congratulated and awarded awardees for their commendable contribution in the field of Food & Hospitality.
It was a proud moment for all of us at Srinivasa Farms when our young & dynamic third generation entrepreneur Mr. Harsha Rayudu Chitturi, heading Retail division bestowed winners with esteemed Food Awards for the year 2022 at the event.
Talking at the event, Mr. Harsha reiterated Srinivasa Farm's motto of providing quality and affordable nutritious food to all segments of the society which in a way also envelops employment generation and extending support to current & upcoming entrepreneurs. He also stressed that Poultry industry is an inherent part of Food Industry and has every potential to cater the needs of the Food industry at a large scale. He had vouched to continue company's commitment towards society.
We at Srinivasa Farms once again extent our heartiest congratulations to Mr. Harsha and wish him all the very best to achieve many more such milestones.
Srinivasa Farms – Official protein sponsor for prestigious Food Awards 2022