News
Utpan : A disruptive Innovation on information technology in Indian Poultry sector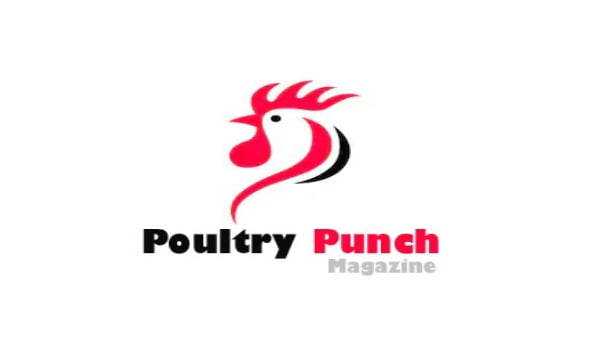 A Disruptive Innovation on information technology in Indian Poultry sector
Dr. Anjan Goswami,
Doctoral Research Scholar(ISB),MBA(IIMB),M.V.Sc,Pharmacology
Director: RJ Feeds Pvt. Ltd & Navjeevan Hatcheries Pvt. Ltd, Entrepreneur,  General Secretary, KPFBA
The Background: Overview on Indian Poultry Sector
The Indian Poultry sector has witnessed a paradigm shift in the last few decades and has metamorphosed as one of the most promising industries from a mare backyard farming activities over the years. The Indian Poultry sector today is ~ INR 120,000 Cr Industry, one of the largest sectors within the Agribusiness sector in India. The industry has grown at a CAGR of 7 % in last 10 years providing direct and indirect employment to more than 5 million Indians producing ~5.7 millions of MT of Chicken meat and ~94 billions of edibles Eggs. The poultry sector contributes to 5% of India's Agricultural GDP and is having one of the most organised farming practices among all the agriculture produced. The Sector is a star performer and global leader next to Brazil in terms of conversion of feed resources to bioavailable protein with effectiveness. It is one of the early adopters of western concept of contract farming model by sharing resources with farmers. Today 80% of the active farmers out of a total of 220,000 poultry farmers in India are under the umbrella of contract farming. The Sector is likely to grow further at an CAGR of 7.5% for next 5 years as per the industry estimation with the ongoing shift in consumer behaviour in terms of converting from carb-based food to protein rich diet.
The Poultry sector in India has mastered in the area of production performances as the second best performer in the world next to brazil in productivity and food conversion ratio ( FCR). In the broiler sector, Indian poultry has been witnessing FCR in the range of  1.55 and focusing towards achieving 1: 2, ie I Kg feed consumption to achieve 2 Kg body wt. Similarly in the layer  segment, Indian poultry has achieved overwhelming 330 hen housed eggs  by the end of 72 weeks of productive life cycle  and in the breeder segment too,  185 hen housed hatching eggs by the end of 68 weeks of production cycle with the optimal feed conversion Efficiency
Technology Adeptness: A need of the hour for Indian Poultry Sector
In spite of the fact that the Indian Poultry Industry has grown exponentially over the last few decades and has mastered in the production performances, implementation and use  of technology based information systems is very minimal in the value chain of poultry productions. The fact of the  matter is, there is not much of an investment towards building information systems and technology especially in the area of market research, demand computation and consumer behaviour. As a result of which the poultry products are sold as commodities. Price of poultry produced are highly volatile and driven by traders movements in the market. Even with technology adeptness & readiness of information in other industries, farmers and producers have no direct access to markets and competitors' pricing  and have got no idea about availability of products in the same market.  Without a proper information system and a lack of available data on the market demand supply and price, farmers and producers' companies information is skewed during to information asymmetry. Theis phenomena of the fixing prices by poultry farmers and producers  can be compared with the famous age old  microeconomic concept of Prisoners dilemma wherein  one does not know the other's price decision and would keep bringing it down due to the fear of losing out. That leads to the price volatility which is very high and is a chronic issue  in the poultry sector today. In a perfect competition market, where every producer produces identical goods, it becomes inevitable to measure the demand based on supply in market to determine an optimal & benchmark  price point.
Thoughts behind creating Utpan Mobile App
In today's digital technology and social media era, information percolates every minute and we too in the poultry sector are not beyond that. Every morning, evening and during the day market information is received  in megabytes through multiple groups or platforms. The information is so asymmetric and scattered in nature that often it becomes extremely difficult for the farmers and the related stakeholders of the sector to read and interpret them.
Being an integral part of the Indian Poultry sector from more than a decade, often, I used to wonder, if we get a technology solution to this price and demand discrepancies, what if we can abolish the prevailing information asymmetry. If we can have a platform to consolidate the asymmetric data and make it accessible to industry in a readable market trends format for easy decisions making; a platform where our farmers and producers can participate transparently, display their goods as a marketplace, quote and change their prices based on demand and supply, compare with the other producers, understand the demand by visualising the availability of stocks. What if the buyers use the same tool to get access to quality produced at a best possible price at his/her market and thereby invite the buyers to the same marketplace to procure the goods at an optimal price.
With this thought in mind, about 10 months back, I approached my classmate from MBA studies in Indian Institute of Management, Banaglore (IIMB), Ankita Parihar, who has a strong technology background and decade long experience of digital product development in the financial market. We discussed the subject in depth, took time to understand the prevailing system, mapped the solution and finally created the agritech platform named – Utpan, India's first app based information technology platform for the poultry farmers and the buyers.  The Android version of Utpan app is now available at playstore for download and getting overwhelming support & response from onboarded users.
Utpan : A technology innovation in poultry industry
Utpan is a first ever marketplace initiative in the poultry and related sector focused on bringing the farmers and the buyers together on a single platform, and interact with each other for an optimal buy and sell of their produced goods. We have cofounded Utpan along with a competent team of engineers and sector experts, and aim to reach farmers and buyers in India with  multilingual and multi-state/market presence.
Utpan enables users to :
– To View daily price trends of all major poultry commodities of all major markets.
– To Get suggestions on placement and sales decision
– To Buy or sale batches of commodities at your fingertips
– To Get latest sector related news and articles
Through its financial channel partners, Utpan also provides a platform for its registered users to apply and avail quick finance options with diverse repayment options fuelling the sector to grow at a faster pace.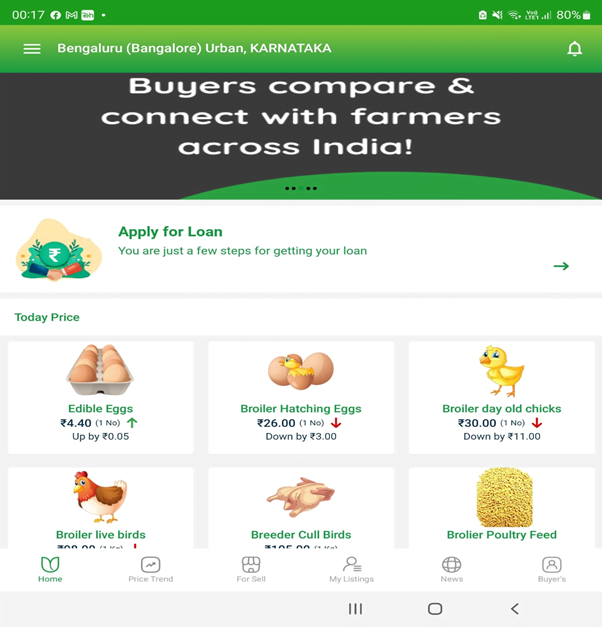 Fig 1: Utpan app homepage with commodity wise pricing display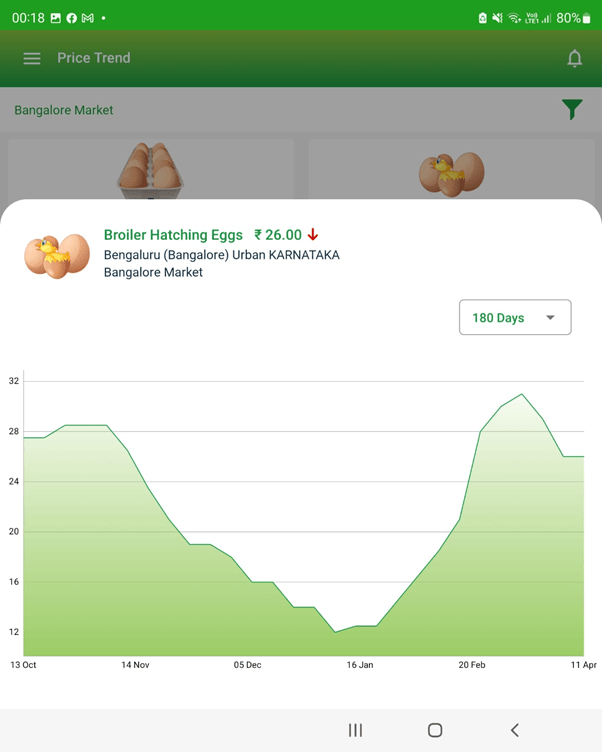 Fig 2: Uptan presents the periodical Price trend of commodities from different markets of India
How does Utpan Benefit the Farmers & Producers?
A registered farmer can view the daily and periodical market trend price of different Agri based commodities in different markets, districts and states. Farmers can search for any market related historical price trends for a defined period in pre-specified market, and can determine future placement / sowing plan based on the market signals
Through the channel partners of Utpan, eligible farmers can apply and avail quick hassle free working capital finance within a short span of time with easy repayment options
Farmers can list their multiple numbers of batches for sale with available quantity, average weight and desired price, under one or multiple farms, group them under the desired community/company
Utpan's marketplace enables a farmer to view the offered rates and available quantities for sale of other farmers in the same market or across India.
Farmers can view the other produce listings in the defined market of their choice, and explore based on market, district, states, volume and offered price.
Farmers can communicate with fellow farmers through the platform and understand the market trends
The platform provides options for farmers to change and edit price and available quantity for sale in real time basis comparing the price of prevailing market
Farmers can view the list of registered buyers in the sector, their ratings and reviews and find the contact details to establish direct communication for dealing.
Farmers get notified by buyers upon showing interest by a buyer in their displayed batch, can see the list of registered buyers and their detail contacts in their area and can connect directly with buyers for selling his /her produced goods
The platform enables the farmers to rate and review a buyer based on their level of satisfaction over the transaction
Utpan help farmers with providing easy access to the latest sector related information, news bulletins and blogs
Utpan facilitates farmers to connect with an expert to address their produce and farming related query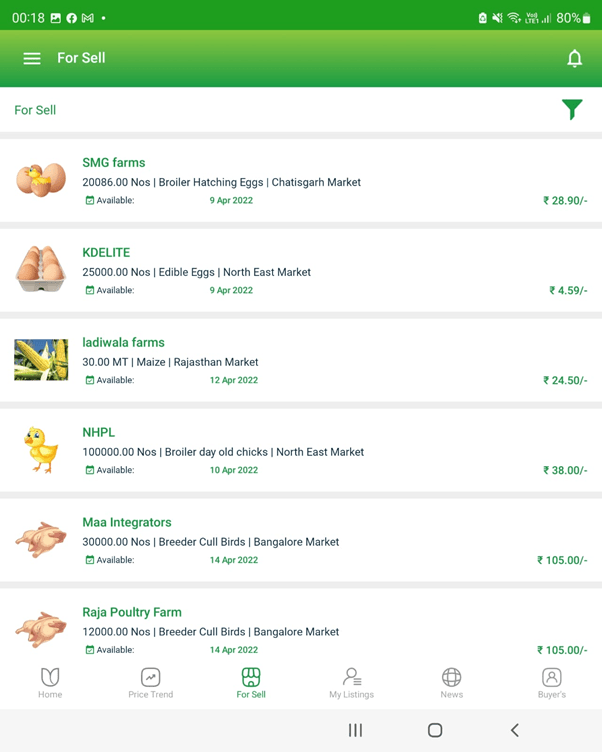 Fig 3: List of sellers with diversified commodities reflecting in Utpan app from different markets
How does Utpan benefits the Buyers?
A registered buyer can follow the daily as well as historical price trends of different produces/commodities pan India
Utpan provides the platform for eligible buyers to apply and avail quick hassle free working capital finance with easy repayment terms through its channel partners in a short span time
Utpan facilitates buyers to view, compare and evaluate all the enlisted batches of farmers' produced goods in his/her area of interest, can filter and sort based on the market, district, state, volume & offered price
Through Utpan, buyers can interact with a farmer directly, show interest on produced goods based on chosen volume and offered price and interact with a farmer to complete a transaction
Utpan enables a buyer to view all related industry information, blogs and news and helps interact with the fellow buyers
Utpan for all users:
A registered user in Utpan can follow the market price trend in desired geography, can view the marketplace, marketable produced goods, their volumes and offered price
Users can read latest news, blogs related to the agriculture and market trends
Registered users can view the list of buyers in the platform with the ratings and reviews
Utpan enables a user to follow the latest industry related news, information bulletin and blogs
Utpan provides a platform for the stakeholders of the sector to display their products and services for the benefit of the farmers
Utpan also provides a platform for its registered users  to apply and avail quick finance options with diverse repayment options fuelling the sector to grow at a faster pace.
At present, the application is live in the market, with 100s of downloads within a few days of launch with multiple applications for finance options. Please refer to the Utpan application in play store through the link below –
https://play.google.com/store/apps/details?id=com.utpan.androidapp
Know more about the  app, guiding video is available in Utpan youtube channel  :  https://youtu.be/5p9INwEMtXM
Summary:
Technology application has become now an integral part of progressiveness & growth across all sectors. Optimal utilisation of technology platforms and leveraging the information can dramatically change the profitability of enterprises and the sector. Indian poultry sector also needs a boost at this juncture towards stepping into the technology application and it is the duty of each and every stakeholder of the sector to educate the farmers and small-scale producers to make use of technology & data to the fullest possible extent and optimise their profits and return on investments. With a lesser volatility in pricing and a demand measurement tool can build Indian Poultry to next level giving employment to more and more rural youth of our country. Through this platform, I would like to appeal to all the poultry and related farmers and producers in our country  to be optimistic  about using technology in the value chain of their activities which will definitely help them earn better.