News
AOV Agro & Perfect Poultry choose Meyn as trusted business partners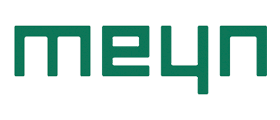 Perfect poultry & AOV Agro have teamed up with Meyn Food Processing Technology B.V. to supply their 4000 Birds Per Hour poultry processing line. Perfect poultry & AOV Agro are among the biggest conglomerates in northern India. Both are known for producing high-quality chicken products for years now.
"Meyn feels privileged to be the project partner of these esteemed companies. The world-class lines of Perfect Poultry & AOV Agro will be able to produce the highest volume in the northern region to date and may expand up to 6000 & 8000 Birds Per Hour respectively in the future. The offered technology can handle large flock variations with the best yield" – Mr Mukanjay Singh, Director, Meyn India Pvt Ltd.
"Perfect poultry has been one of the market leaders in producing quality fresh chilled & frozen chicken products in India. To keep up with the current market developments we had to renovate our existing facility fast to meet the rapidly developing global standards due to quick changes of consumer demands. Meyn would be the perfect partner for this job. This poultry processor expert is a global leader in supplying world class technology and solutions in poultry processing" – Mr. Ramanjit Singh Madaan, Managing Director, Perfect Poultry products Pvt Ltd.
Mr Abhishek Arora, Director, AOV Agro Foods Pvt Ltd, adds:
"We at AOV, being among the leaders of Meat Exports from India, were using a local Indian plant but we realized that all the international buyers or brands who buy from India have stringent quality norms. These were extremely difficult to achieve from the existing line. So finally, after establishing our presence in this market, we did some research to further improve our plant as per the International Standards to match our world-class infrastructure and business practices. Within this process, we are implementing a much bigger capacity line from Meyn. "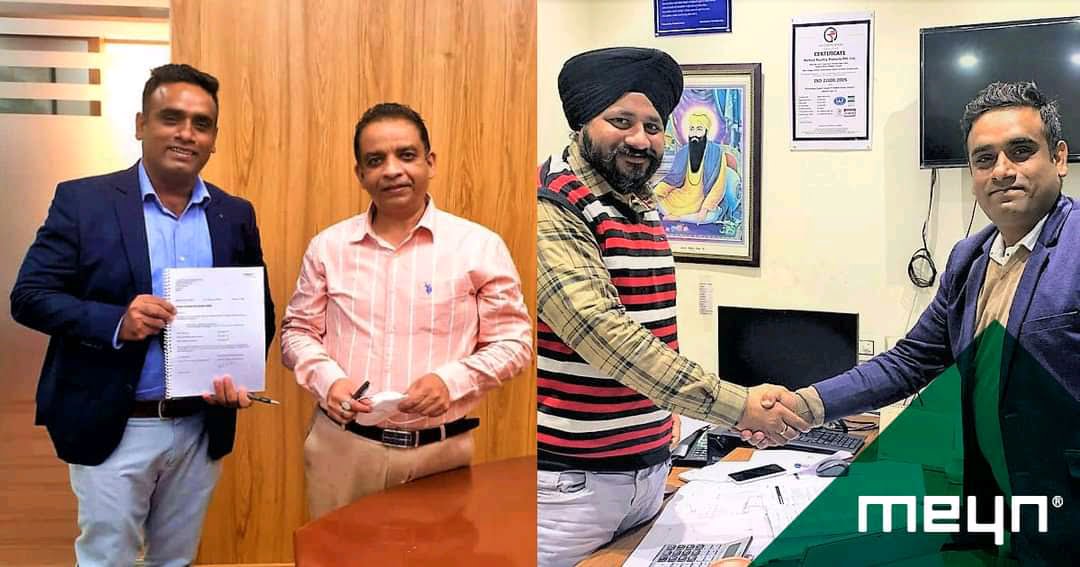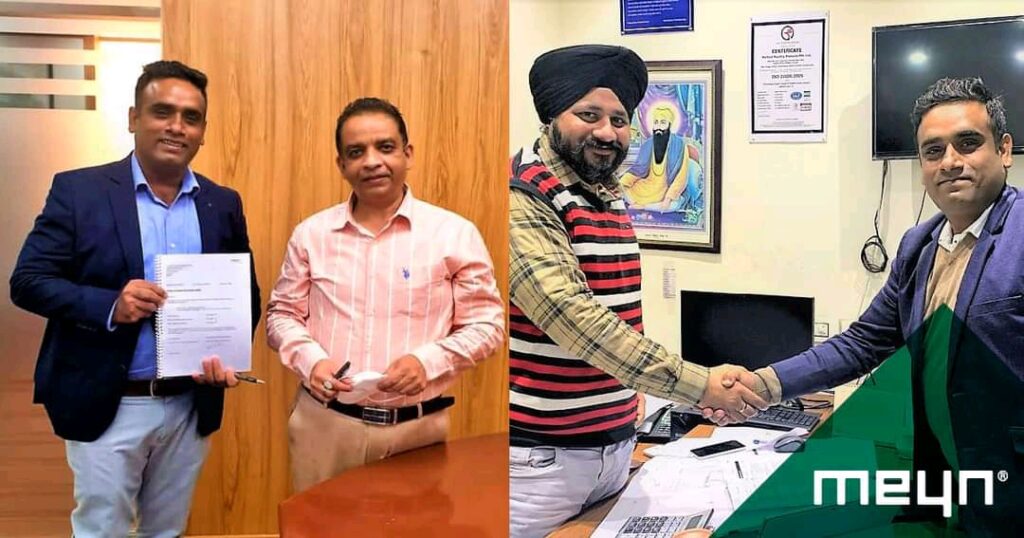 Meyn is a dedicated business partner of numerous renowned poultry processing companies in over a hundred countries. Meyn has been active in India for more than 30 years and has led over 16 projects towards great success. From semi-automatic to fully automatic plants. Meyn India has its subsidiary office situated in Greater Noida, Delhi NCR to provide after-sales service in the South Asia region.
To grow with the Indian poultry industry Meyn has been continuously striving hard to introduce smart and sustainable poultry processing innovations to provide high-end but feasible solutions to Indian processors.