News
Third Edition of RESCOM SUMMIT 2021 E-Conference Organized by Huvepharma SEA ( On 2 and 3 August 2021 )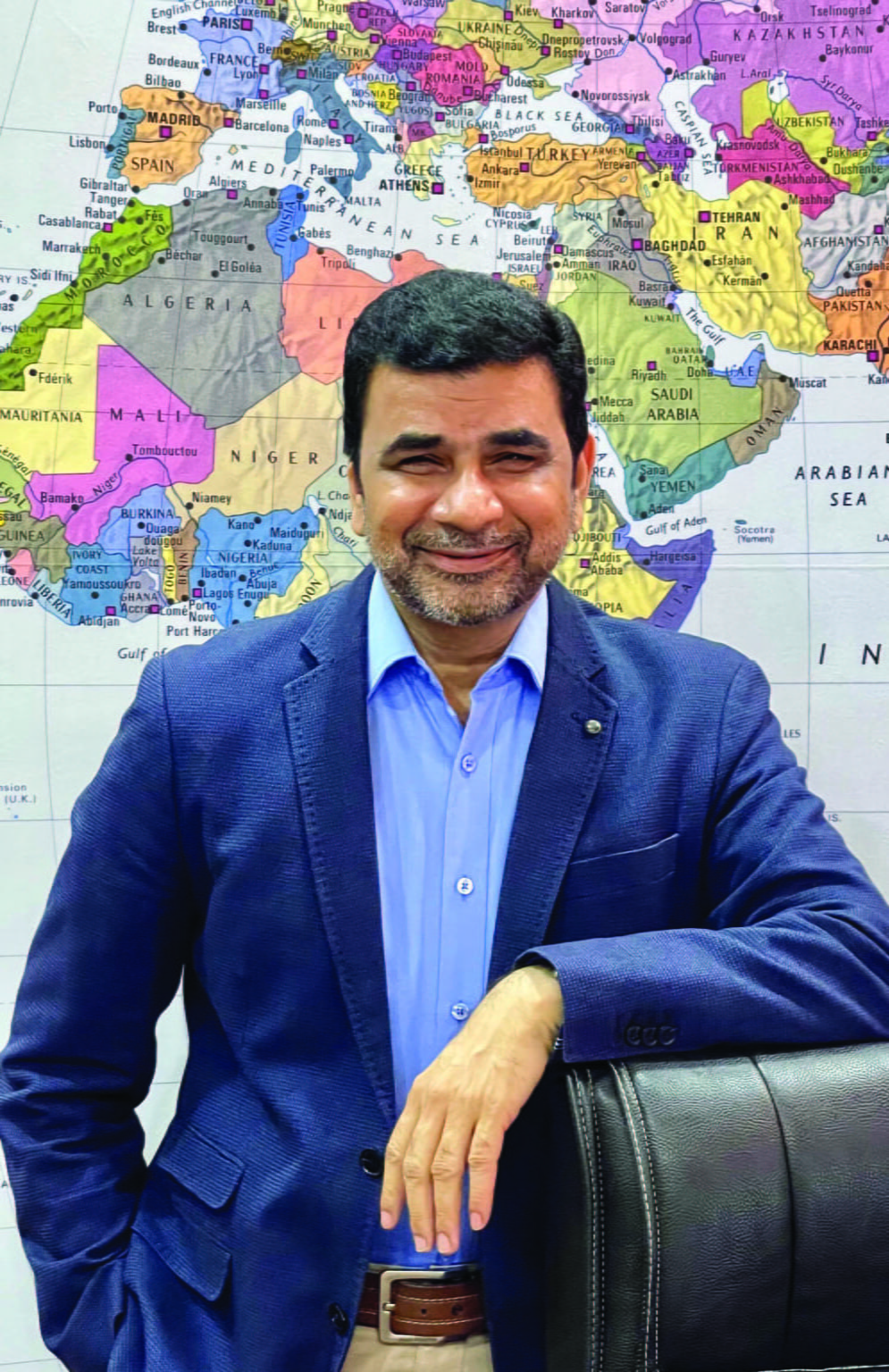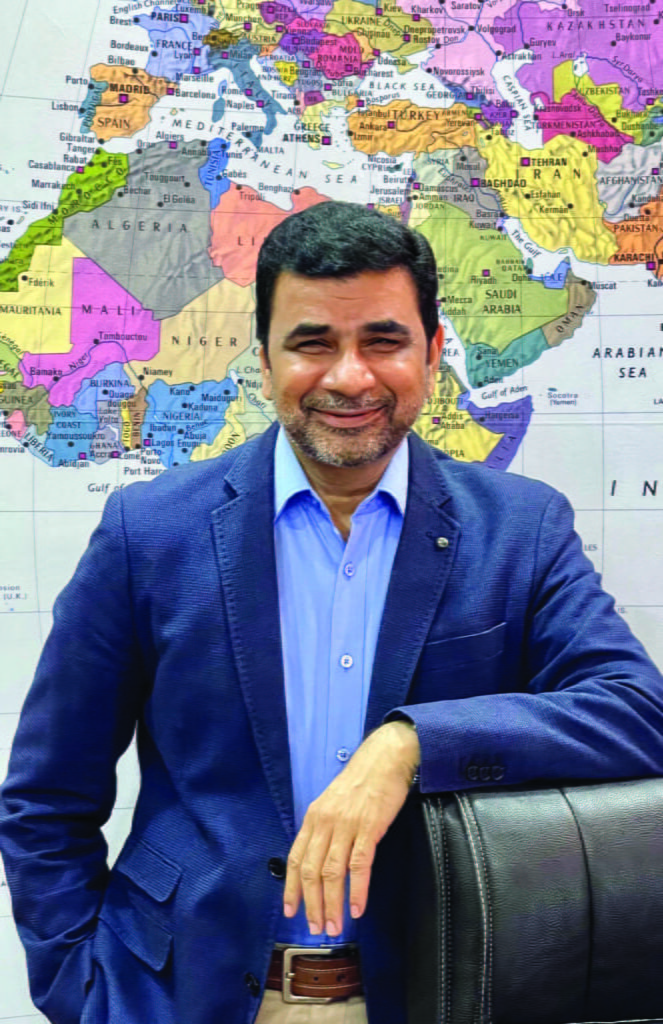 RESCOM SUMMIT 2021, an initiative of Huvepharma SEA (Pune) Pvt. Ltd., is the third in the series of technical conferences mainly focused on RESpiratory COMplex in the poultry segment. This specially designed conference, exclusively for veterinarians, nutritionists, pathologists & technocrats who contribute immensely to the poultry industry through their technical expertise and commitment, is a knowledge sharing platform to interact with nationally and internationally reputed panel of speakers & experts.
The previous RESCOM SUMMIT 2015 & 2017 was held offline at GOA & Hotel Jaipur Marriott, Rajasthan & it was attended by over 280 – 300 veterinary pathologists also university professors from all over the India & Bangladesh.
This year RESCOM SUMMIT 2021 was held in collaboration with the Symbiosis School of Biological Sciences (SSBS) on online platform. "A Unified Mission" was the theme for RESCOM SUMMIT 2021, attended by an overwhelming number of technocrats, veterinarians, consultants from across the globe.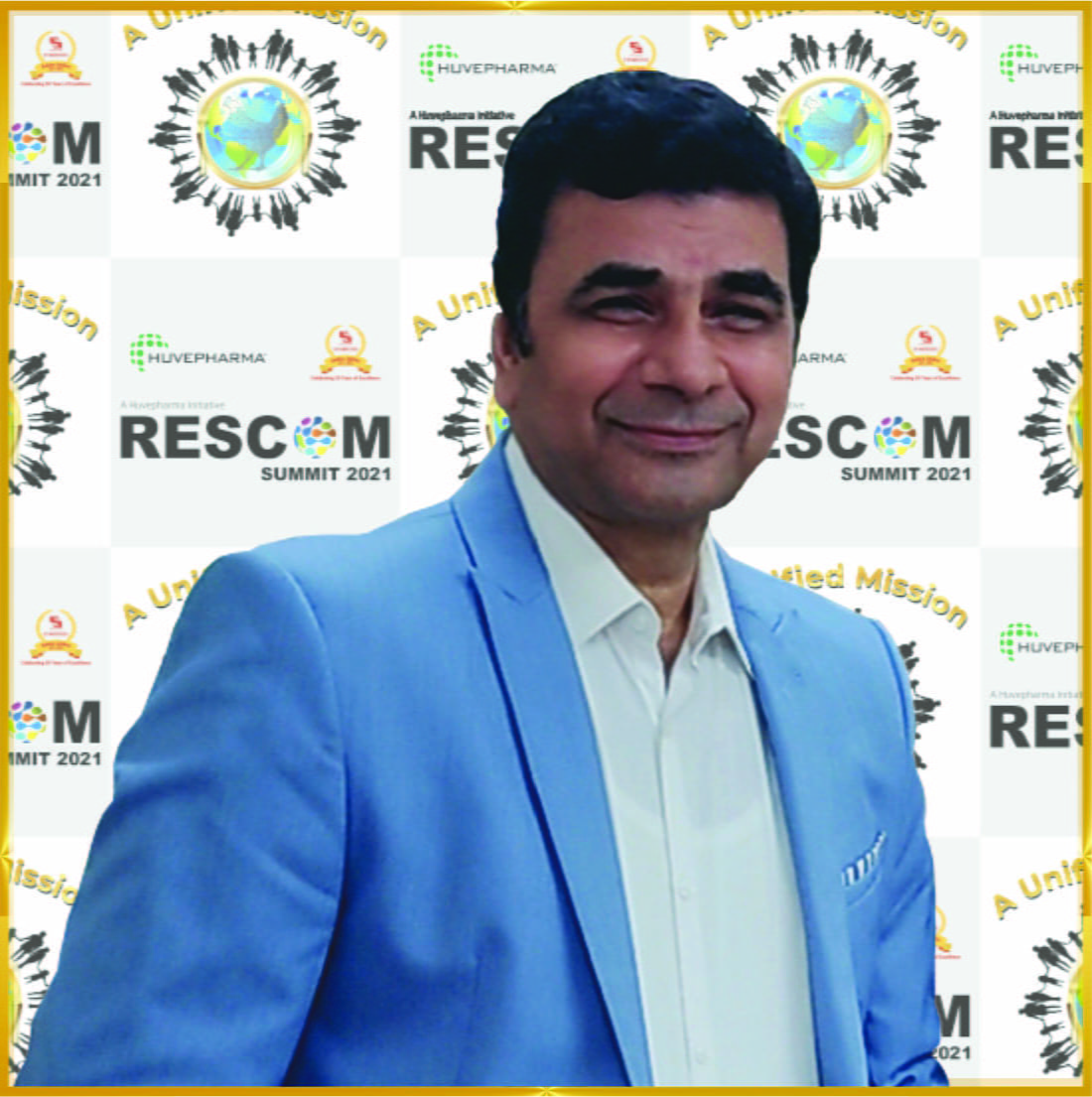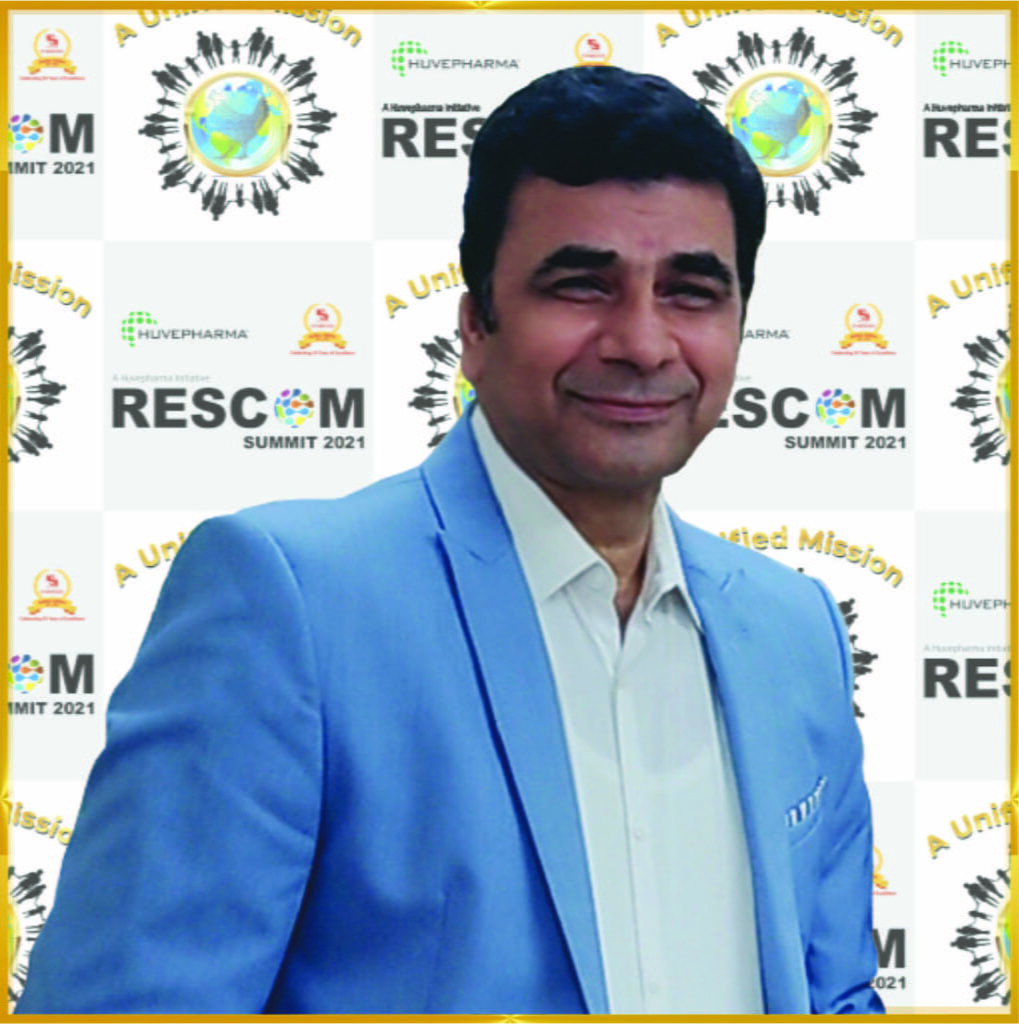 The third edition of the RESCOM SUMMIT 2021 E- conference was started with opening remarks delivered by Mr. 0. P. Singh. He heartily welcomed all the participants who had connected digitally & briefed about the event. He has mentioned the RESCOM SUMMIT 2021 has been a ambition of Huvepharma to connect technology of not only in India probably in Asia. He addressed about the responsibility towards unified mission for food safety, he elaborated the future challenges of poultry industry.
He also presented alarming statistics of economic depletion in Indian poultry industry due to mycoplasma disease mismanagement & explained the importance of data collection & disease mapping.
While concluding his opening remarks Mr. 0. P. Singh has given the strong message to all industry people on the need of creating awareness & rebuilt the image of Indian poultry industry also he has explained the importance of food safety fir public health. He has invited everyone in unified mission plan which was going to be made in two days time of E-Conference. He requested to all the industry technocrats to visualize, perceive, catered & calibrate the risk of Human health, disease management fir the environment safety. Requested to build up an infrastructure of relevance fir prepare a action plan to strengthen the production system.
SPECIAL FELICITATION by HUVE PHARMA
Huvepharma SEA honoured the Pioneer's of Animal Health Industry on the occasion of RESCOM SMMIT 2021 E-Conference. All the honourable scientists were felicitated & presented with mementos for their valuable contribution & excellence in the field of veterinary science.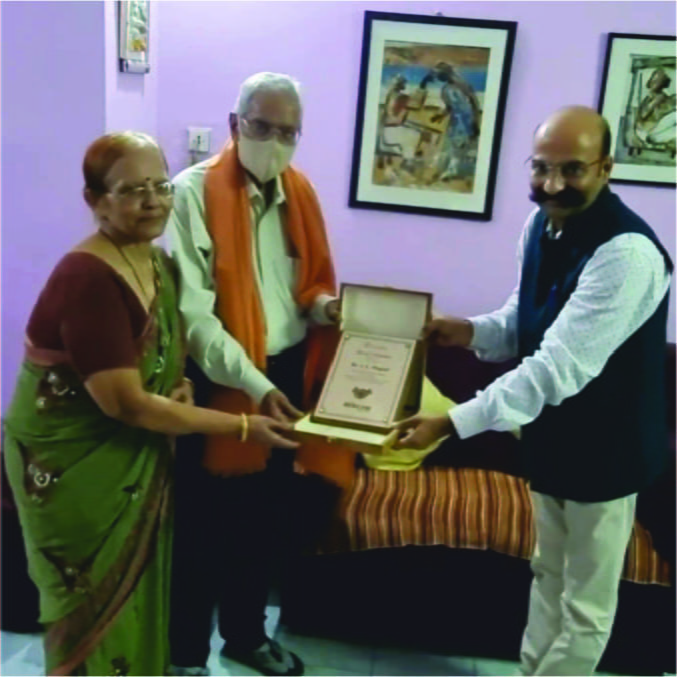 Dr.J. L. Vegad was professor & head. Department of Veterinary pathology at Jawaharlal Nehru Krishi Vishwavidyalaya, Jabalpur. He was then professor emeritus of the Indian Council of Agricultural Research, New Delhi. He obtained PH. D. from New Zealand under a commonwealth scholarship.
His contributions to the study of acute inflammatory response in the sheep & chicken are pioneering.He has published more than 150 research papers, 60 of them in British, American & New Zealand journals.
For ten years he was on the editorial board of 'Comparative Haematology International' published from England. For 7 years he was president of the Indian Association of veterinary pathologists.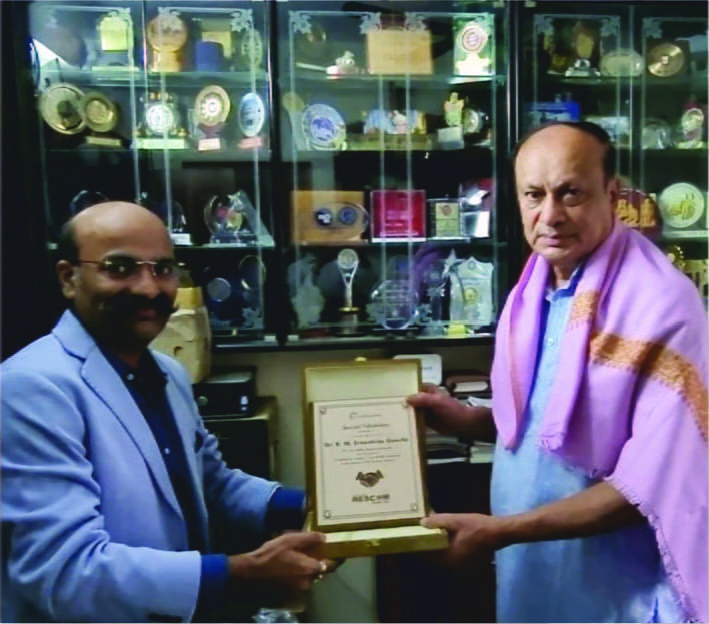 Prof. Dr. R. N. Sreenivas Gowda Founder Voice Chancellor Karnataka Veterinary Animal & fisheries Sciences University Bidar. Fie was a recipient of number of awards including, University gold medal for outstanding research & prestigious CLFMA award, & lifetime achievement award UAS alumni association & Indian Poultry Science Association, Indian poultry journalists Association.
He was invited by several countries such as USA, Germany, France, UK, Netherlands & Australia to present his research papers. He guided more than 40 master & doctoral degree students to his credit. He was adviser for more than 160 post graduate students of different fraternity.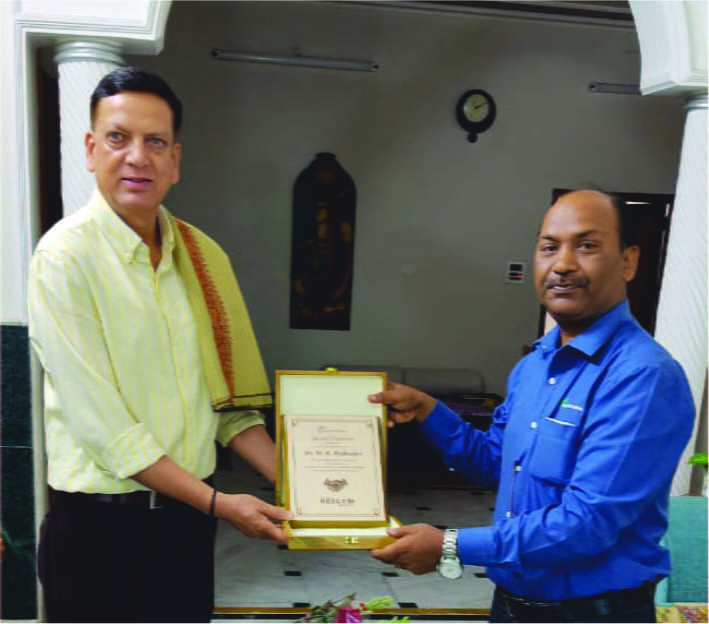 Dr.N.K.Mahajan Is a PHD. in Veterinary Public Health & Epidemiology from Hisar.
He was Regional Director in Referral veterinary diagnostic and extension centre, Mahendergarh, as well as he was a Professor and Head and Senior Disease Investigation Officer (Poultry), Dept, of Veterinary Public Health & Epidemiology, Hisar, Haryana.
He was also Nodal Officer, Jalandhar and Wild Life Centre. He has more than 30 year' experience in poultry disease investigation besides teaching to undergraduate and postgraduate veterinary students.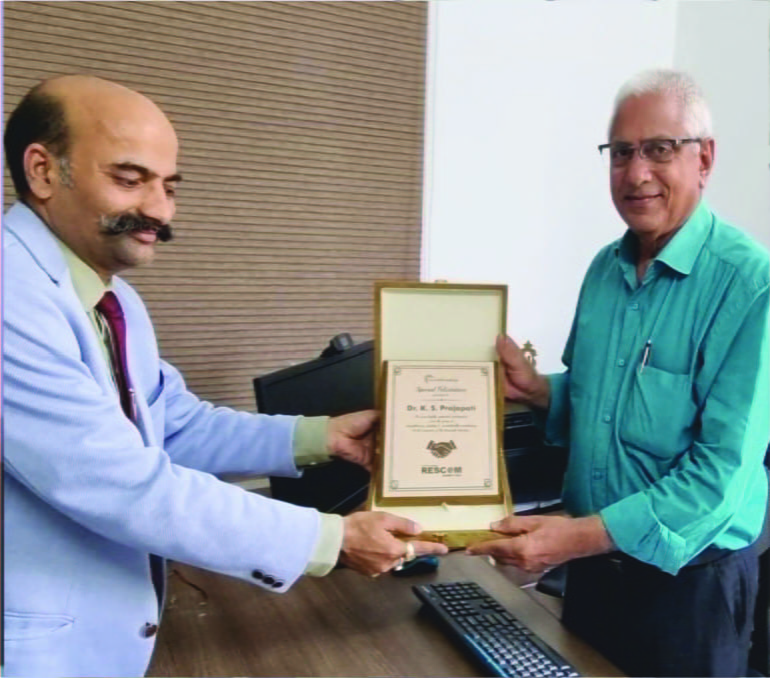 Dr.K.S. Prajapati Former HOD, Department of Pathology, Veterinary College, Anand.
He is Councilor in the World Poultry Science Association. Dr. Prajapati guided 25 MVSc and 5 PHD students in Veterinary Pathology. Also He has published 77 research papers in national and International journals of repute, presented 93 papers in various workshops and has published 24 popular articles. He was honoured with Outstanding Poultry Pathologists And Exemplary Veterinarian Awards. Also Indian Association of veterinary pathologists confers Fellowship on Dr. K. S. Prajapati for his outstanding contributions to the Advancement of Veterinary Pathology in India.
SPEAKER'S OF THE E-CONFERENCE
The RESCOM SUMMIT 2021 E-Conference was two day affair with the first & second day's agenda having three technical presentations on per day.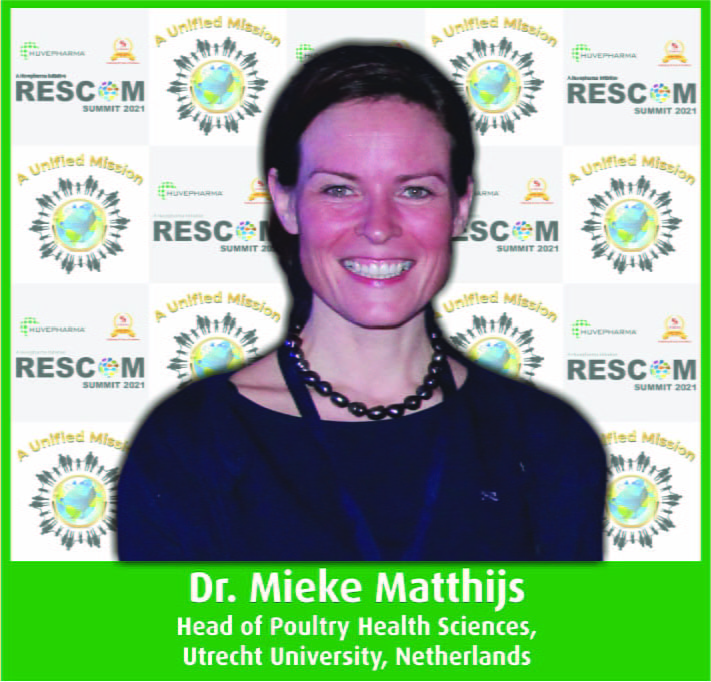 On first day 2nd of August first presentation of the day was by Dr. Mieke matthijs Head of Poultry Health Sciences, Utrecht University, Netherlands. Utrecht University is one of the oldest universities in the Netherlands and one of the largest in Europe. It is an international research university of the highest quality and the alma mater of many leading names,academics and scientists who have made an important contribution to the quality of society.
In her career so far, Dr. Matthijs has worked as a Practitioner, Poultry Veterinarian, Researcher and played many academic and research roles. Dr. Matthijs is an active Board member of the Veterinary Poultry Science Association of the Royal Dutch Veterinary Association, since 2008.
Dr. Matthijs spoke on the topic "The Impact of the Respiratory Disease Complex: Solution and Economic Impact." Dr. Matthijs briefed about Mycoplasma gallisepticum & Its severity, also Dr. Matthijs explained Mycoplasmal infection along with intercurrent infections, how antibiotics and vaccination are some important parameters to be considered. Also she explained that 'Mycoplasma1 is sensitive to antibiotics inhibiting Protein synthesis, so it is good for Temporary reduction of MG and its clinical sign, but frequent requirement of treatment, resistance residues and No complete elimination of infections are some disadvantage of Antibiotics.
Her second days presentation was on "Biosecurity in Poultry Farms- Emerging and remerging health challenges". She started her presentation with brief introduction of Biosecurity system at farm level & strategies. For ensuring the protection against infection. She also discussed about farm management & vaccination. While concluding her presentation she elaboratory analyzed that 1. Biosecurity is the key approach to prevent introduction and spread of pathogens in poultry farms. 2. Strict compliance is difficult but very important. 3. No one size fits all approach, design Biosecurity program that fits a farm.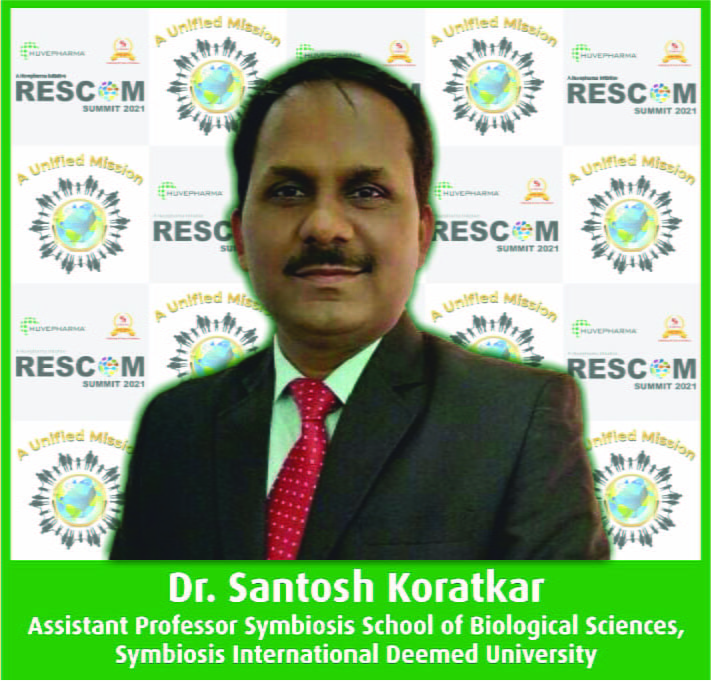 The subsequent session was held by Dr. Santosh Koratkar who is a veterinarian, having 16 years of experience in the field of classical virology.
He was assigned as a Research Scientist-ll in the National Institute of Virology (NIV) on a project entitled "Multisite epidemiological & virological monitoring of human influenza surveillance network in India phase I and II" for 7 years.
He was a part of the national team for Avian Influenza outbreak investigation and surveillance studies. He worked on pathogenicity studies of high pathogenic and low pathogenic avian influenza viruses isolated during the outbreak and surveillance.
Dr. Koratkar presented on the topic "Molecular & phylogenetic analysis of avian mycoplasmosis: a tool for futuristic decision making in India". He briefed about Mycoplasma & it's resistance to antibiotics. He also discussed about the diagnosis techniques, i.e.: Isolation of organism, Serological tests, Nucleic Acid Detection through PCR and sequencing of the specific gene & the technique for DNA isolation and PCR. He presented the year wise percentage for MG & MS. positivity from year 2017-2020 in India. Dr. Koratkar concluded that conventional culture techniques are difficult, yet it gives a confirmatory diagnosis. He said that molecular diagnosis based on nucleic acid detection of mycoplasmosis is fast and more sensitive also he concluded his presentation by informing that PCR/ gene sequencing techniques are better in differentiating species and strain of avian mycoplasmosis.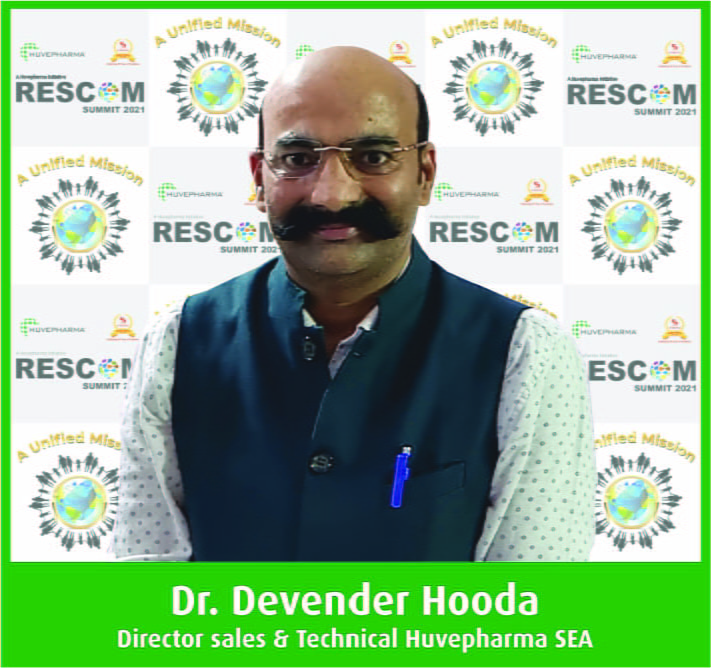 The final speaker for the first day was Dr. Devender Hooda who is a part of poultry health industry for over 18 years & has worked across segments – vaccines, feed additives & antimicrobials amongst others, with a special interest in poultry pathology.A qualified veterinarian, he has also completed his MBA from IIM Ahemdabad. Presently associated with Huvepharma SEA as Director Sale & Technical.
Dr. Hooda's presentation was on "Epidemiological impact study of Mycoplasmosis prevalence – A clinical tool in Indian Context" He explained about the importance of vertical transmission stated that vertical Transmission has very high impact on future generations and it also deteriorates chicks1 quality.
He said that as per his experience in the industry, it is the costliest disease in the Poultry, as it greatly impacts the profitability of poultry farm.
Dr. Hooda explained about Mycoplasma Antibody response & suggested to continue CRD control Program and shown some field studies and the findings. He concluded his presentation by saying that Prevalence of MG and MS- both are high, whereas MS is becoming more pathogenic than we thought before. He said that laying flocks were never better treated in prevention program and will be remain carrier for rest of the life.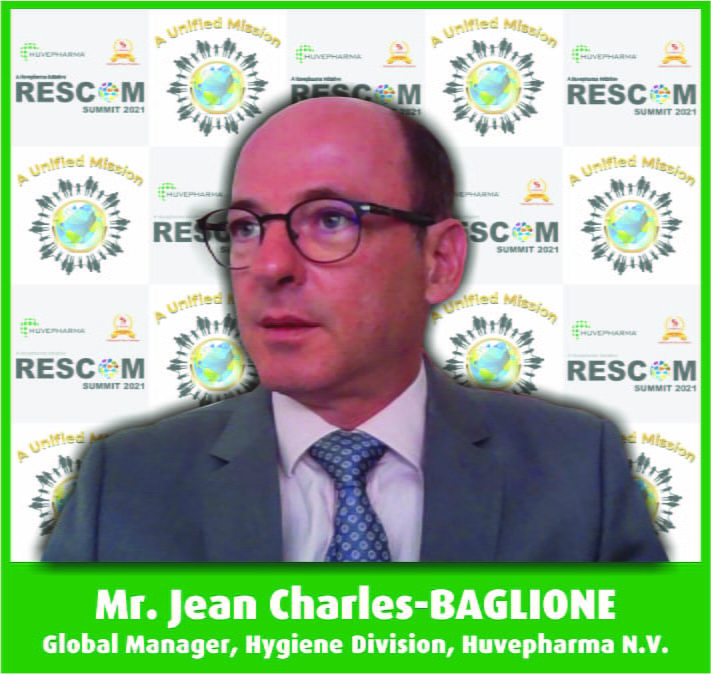 On second day of RESOCM SUMMIT 3rd of August the second presentation was made by Mr. Jean Charles who is Expert in providing solutions for Animal Farming Stakeholders in a B to B relationship & International Environment. Having 18 years' experience in Hygiene in Animal Farming, also 10 years' experience in Animal Nutrition, with a strong background in sales & Marketing.
He presented on topic "Biosecurity- Face of Avian Influenza" to protect and prevent Biosecurity principles. He covered the details of Biosecurity Principles & products to be used to ensure the safety against infections. He also presented the important data for Biosecurity and structure, size, transmission of Al virus in the environment.
He briefed very specific information in terms of chemistry, application & prediction how each molecule functions in managing the Biosecurity system. He further said that HYGIENE protocol is also an essential part of Biosecurity where detergent is important for cleaning, wetting and biofilm breaking to remove grease, protein and carbohydrates and also to break biofilm and let water penetrate and reactive microorganism metabolism.
During his presentation on Biosecurity protocols he suggested to Adapt practices to the field, choose products for their effectiveness for sure, but also for their versatility and taking in account the field situation & formulation is key for efficacy and versatility but also for cost effectiveness. While concluding his presentation he summed up with saying that Biosecurity protocol must be adapted to the situation. Use of classical protocol for standardized the risk of Avian Flu, also maintain External Biosecurity for personnel, Domestic and Wild animals, Vehicles etc.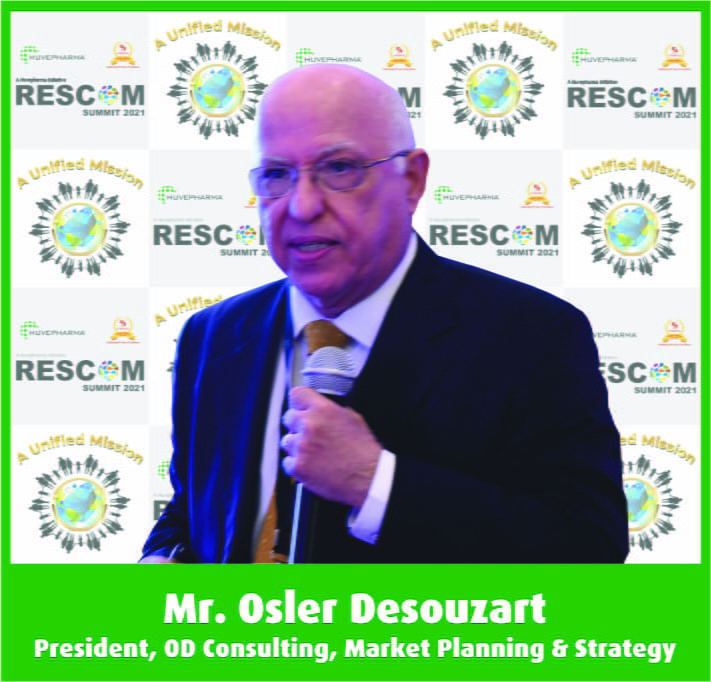 The last technical presentation of the RECSOM SUMMIT 2021 was presented by Mr. Osier Desouzart who is a member of the advisory board of the World Agriculture Forum and has his own consulting company, OD Consulting, Market Planning 8 Strategy, with clients in different countries of the Americas, Europe, Africa & Asia.
Desouzart has spent most of his professional career in the international marketing of meats, having worked for the largest pork and poultry industries in Brazil (Sadia 8 Perdigao) heading their foreign trade department.
He presented on the topic "C0VID19 Pandemic Hanging Meat Market Dynamics in Asia – An Opportunity or Threat to Indian Producers". He started his presentation with a note that three tsunamis that turned the world upside down first was African Swine Flu, Second the COVID 19 and the third another tsunami post COVID 19 economic recession. Following an unprecedented contraction, the world economy is on firmer footing and told about the recovery of two power houses of Asian economy which include India as well. He also presented the figure of IMF growth forecast where India is expected to grow at 6.9 in the year 2022.
He corelated how economic growth affects meat market. He further said that 18 percent of global meat consumption will be served by international trade and poultry led by chicken will assume a leadership that will be permanent and with an explosive increase in international trade. He said that Latin America and Asia will lead the poultry meat production growth in the next decade. He also briefed about the positive aspects for Indian Poultry sector where positive demography, growth in the poultry meat consumption and huge potential for further growth.
He advised as not to engage in simplistic market diagnosis like "a chicken is a chicken and what matter is price" Your international competitor will not do that. He concluded his presentation by saying that chicken from outside will surely come, prepare yourself to engage them as of now & bring allies to support you.
RESCOM SUMMIT 2021 concluded with the brain storming sessions conducted by Dr. Alain Kanora, International Sales Director Affiliates at Huvepharma and Mr. 0. P. Singh, where they had touched upon various subjects which are major challenges of Indian Poultry Industry.
Closing remarks delivered by Mr.0.P.Singh. He thanked all participants for their support & active participation.
He made special mention of the speakers who went to great lengths to communicate digitally with the audience & keep them hooked. He encouraged the esteemed & knowledgeable audience to take the lead in establishing a safe food chain through healthy poultry in the interests of the poultry industry as well as the consumers at large.