News
Poultry Farmers & Breeders Association (MH)-Chicken and Eggs Promotional Campaign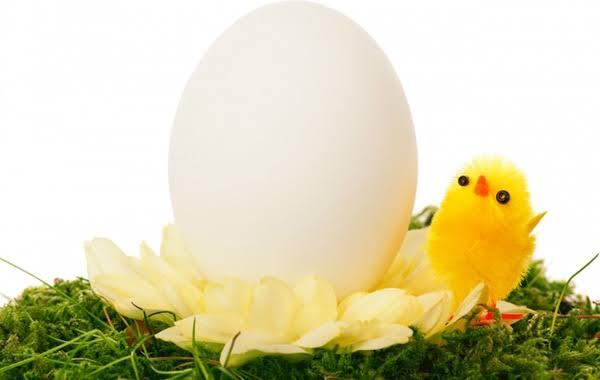 Date: 12/02/2021 Friday
To mark the 25th death anniversary of Padmashri Dr BV Rao, Poultry Farmers & Breeders Association (MH) has decided to start a 'Chicken and Eggs Promotional Campaign'. This year long campaign consists of various Chicken Awarness Programmes, ChickenFestivals,expert talks and many more which kickstarted on 12 February 2021.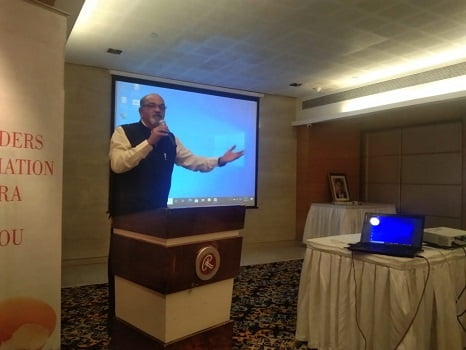 As a part of this campaign, PF&BA on Friday had organised felicitation programme of Associate Dean of Bombay Veterinary College Dr Ajit Ranade. He was felicitated for his immense contribution for the poultry sector. Dr Ajit Ranade had taken great effort to aware common people how consumption of eggs and chicken is safe amid coronavirus outbreak.During coronavirus and bird flu outbreak Dr Ajit Ranade stood firmly behind all poultry farmers and through print as well as electronic media he clarified all doubts regarding chicken and eggs consumptions.
During his address Dr. Ajit Rande said,Bird Flu disease only found in birds only.Hence there is no need to be panic for us.'' He further thanked our ancestors for our traditional cooking method,in which no virus can survive for 100 degree celsius temperature.At the same time,he also warned not to eat half cooked chicken,always prefer full cooked chicken.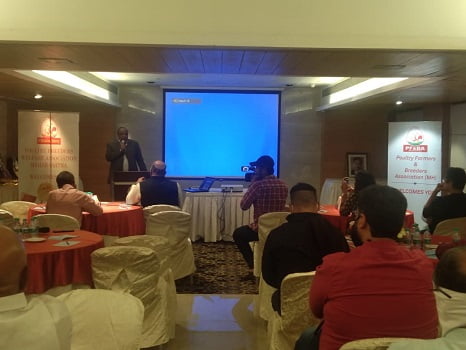 PF&BA President C Vasanthkumar told that,because of rumors during pandemic there were drop in chicken and eggs consumption and now again because of bird flu there is drop in consumption.Hence to aware consumer we have decided to organise program like this with the help of poultry experts.''
PF&BA had also facilitated some media representatives as they had supported poultry farmers during pandemic. We are indeed grateful for all of your willingness to include us in your coverage in a positive during pandemic.Please extend our thanks to everyone involved.