News
Transformation of Enzyme Technology in Animal Nutrition-TET Summit 2020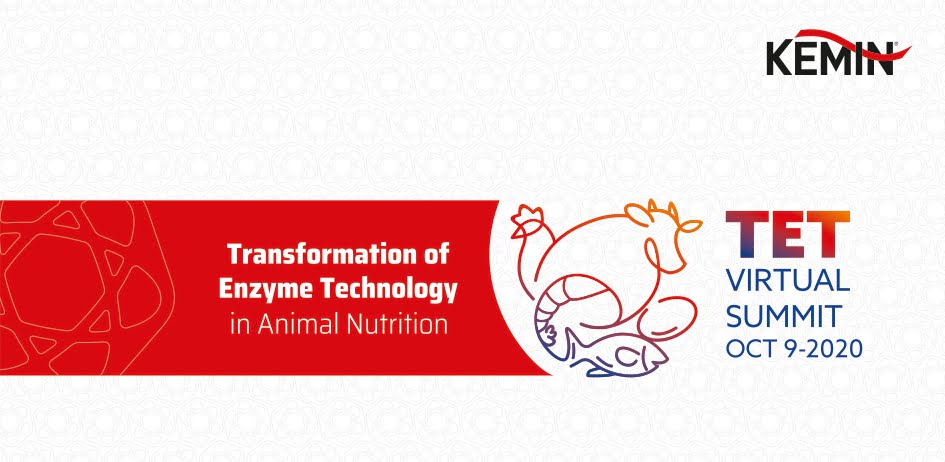 TET Insights
Kemin shares the insights on Transformation in Enzyme Technology in TET Summit 2020
Kemin-South Asia's global conversation on TRANSFORMATION in Enzyme platform
How can one facilitate a global conversation on transformation and take the virtual experience beyond webinars? Yes, it is possible with expertise knowledge, right collaborations, and dedicated participation which inspired the theme Transformation of Enzyme Technology in Animal Nutrition-TET Summit-2020 for Kemin.
Today, the annual global feed production is estimated to be around one billion metric tons. The demand for animal protein has been consistently growing despite market disruptions and therefore, the feed production demand has also been at a steady pace of growth. However, the volatility in the demand and supply of raw materials and their prices forced us to explore the usage of alternative raw materials to produce the quality animal protein. Also, environmental sustainability and the negative effects of antinutritional factors in the feed are some of the issues, which keep perplexing the stakeholders. With a resilient and balanced portfolio of business solutions, Kemin has always taken the initiative to bring the minds together to deliberate on topics of such kind, intending to bring thoughtful insights and application-based recommendations. Globally, Kemin holds more than 200 patents across different segments including enzymes and we are proud to say that every fourth chicken is reared using Kemin's enzymes solutions in South Asia.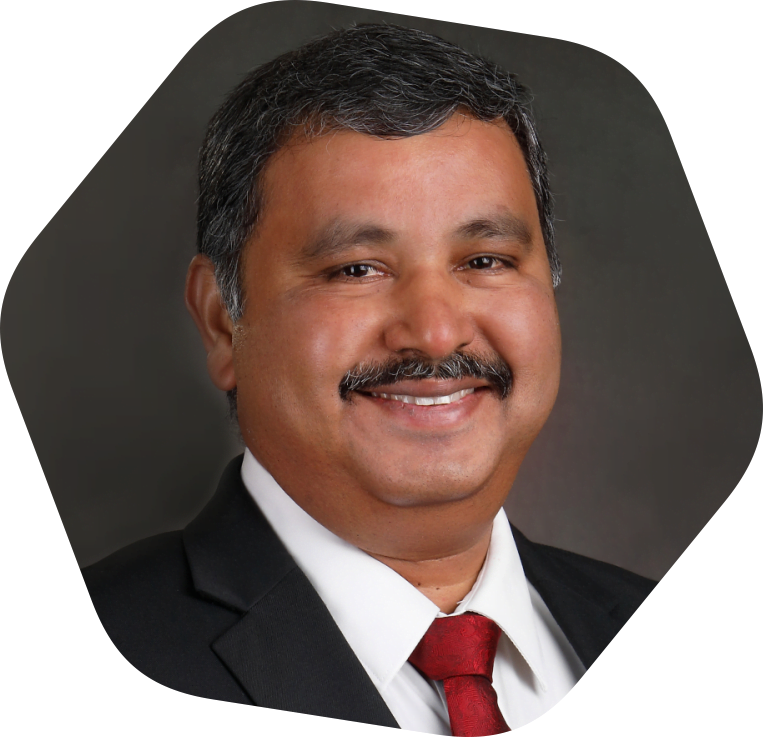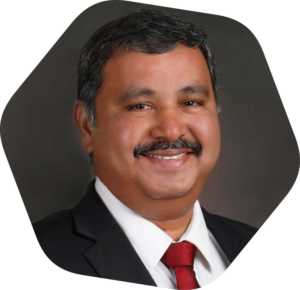 Kemin South Asia hosted the first of its kind virtual event 'Transformation of Enzyme Technology in Animal Nutrition – TET Summit' on Friday, 9th October, 2020 to deliberate on the recent advancements and prospects of enzyme applications with the focus on nutritional efficiency and health of poultry, ruminant and aquaculture in 2020 and beyond.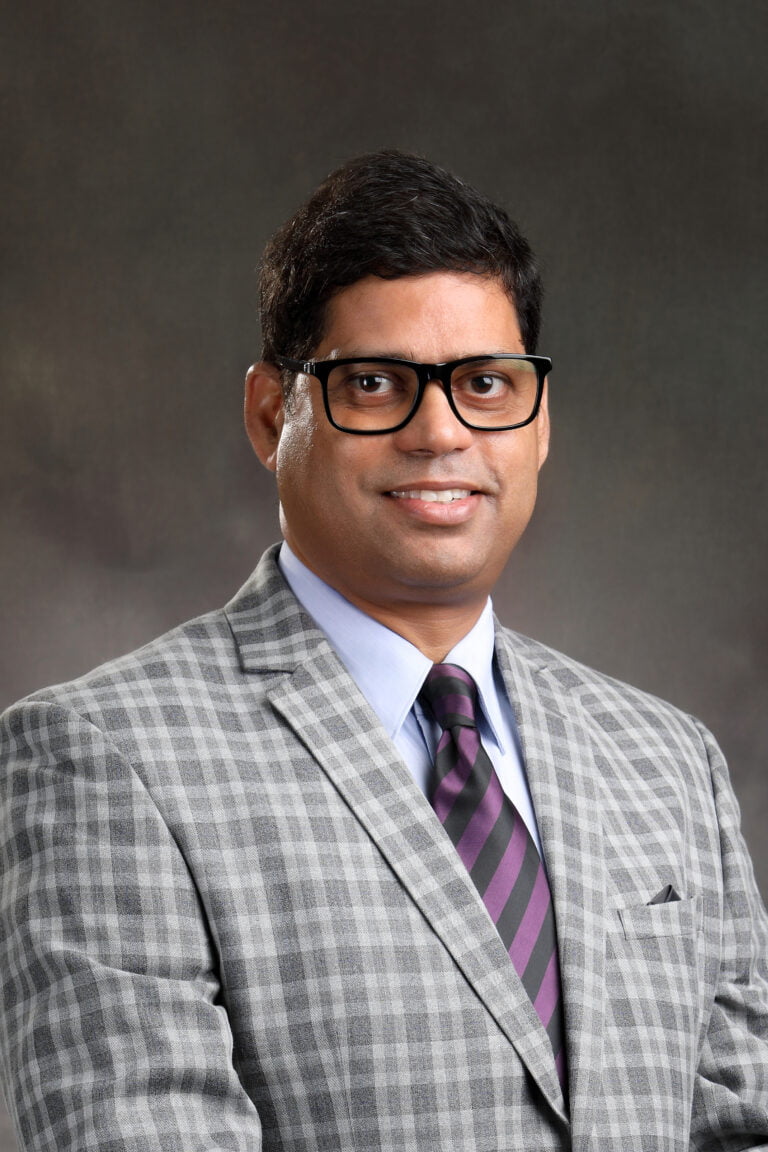 We invited around nine practitioners from four countries, working across diverse sectors within animal health and enzyme portfolio which enabled TET to go beyond borders and get global representations. The TET Summit 2020 opened with a warm welcome note from Dr. Chris Nelson, President & CEO, Kemin Industries Inc., USA for the general session followed by Sureshkumar. R, President-Kemin Industries South Asia Private Limited for the poultry session,Dr. Tanweer Alam, Director-Marketing Kemin Industries South Asia Private Limited for the ruminant session, and Leo Xie-Lei – President, Kemin AquaScience™ for the aqua science session, respectively.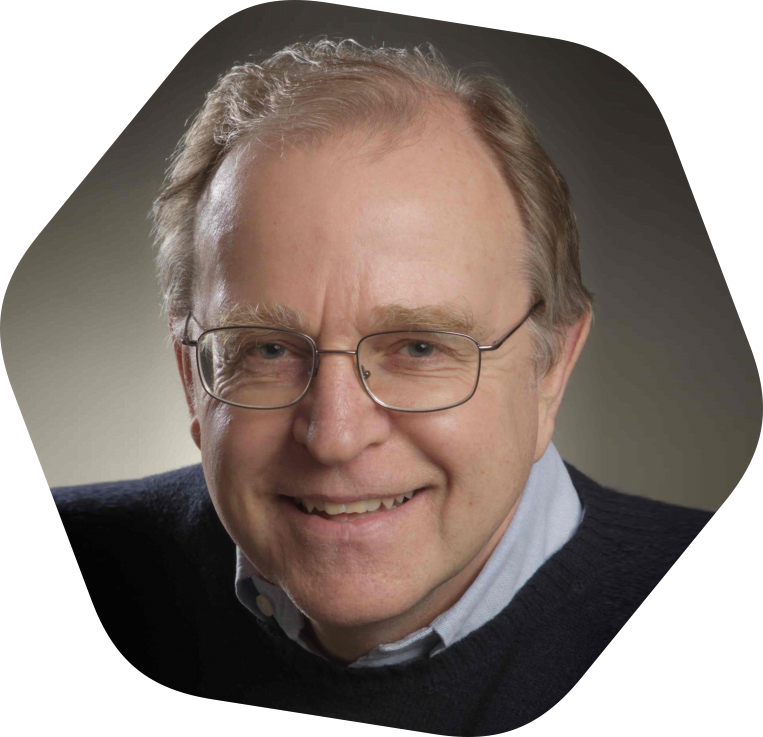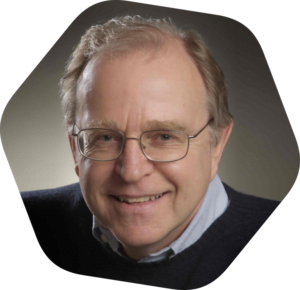 The general session began with Prof. Dr. Steeve Leeson, the Chair (retd)., University of Guelph, Ontario, Canada, in which he spoke on leveraging enzyme technology for transformation in the feed industry in the future. He further explained the long-term potential for capturing 100% phytic acid, increasing the apparent metabolizable energy to +200 kcal/kg and amino acid matrix to +6% digestible amino acids.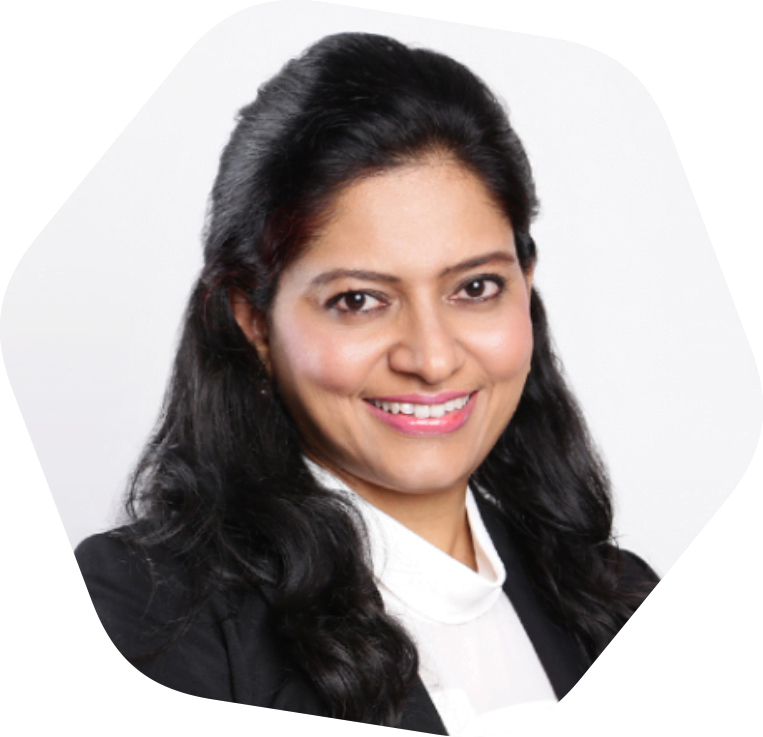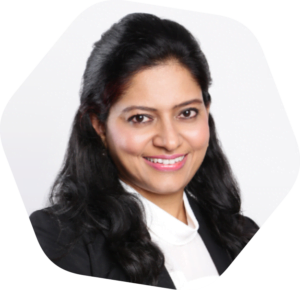 Dr. Bindhu L. V. Leader- Enzyme Technology R&D, Kemin Industries, Inc., USA, talked about the enzymes' research capabilities of Kemin and highlighted several innovations in this subject from Kemin. She had a special mention on thermostable Xylanase, coated multi-proteases, and thermostable Phytase.
Dr. Sonia Liu, Senior Lecturer in poultry nutrition, The University of Sydney, Australia, built on the topic Protein & Carbohydrate Digestion Dynamics in Poultry and explained that the feed conversion efficiency may be improved by rapidly digestible protein and slowly digestible starch. She gave an insightful explanation supporting the fact that exogenous enzymes have the potential to alter the balance of starch and protein digestive dynamics.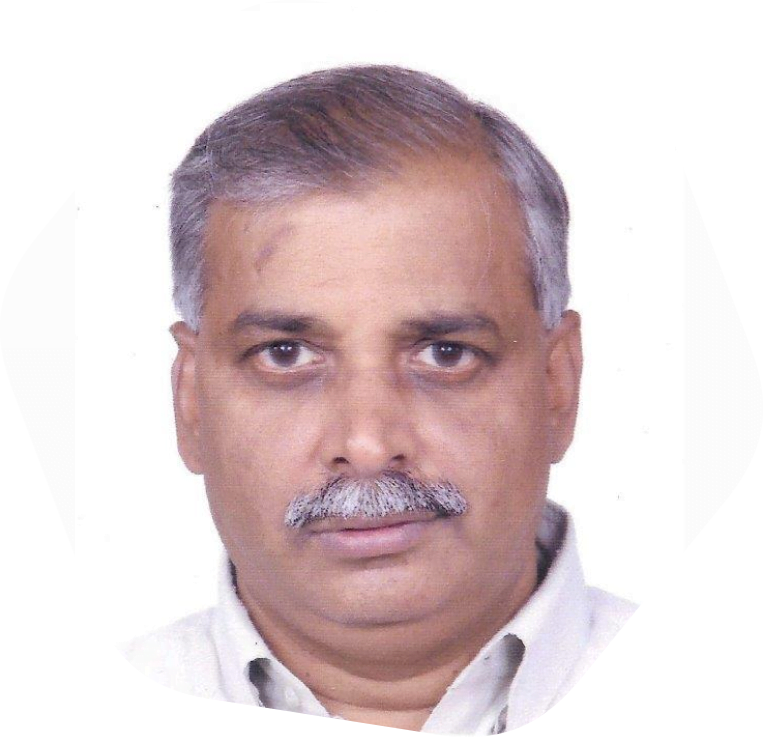 Dr. D. Chandrasekar, a poultry nutritionist, professor & head (retd). TANUVAS, India drew references from his 30 years of work experience and delivered his talk on transformation in feed formulation and enzyme application. He optimistically explained that supplementation of NSPase, protease, and phytase would help in reducing the feed cost by Rs 300 to 350 thereby an improvement of 0.02 FCR and 0 .02kg in body weight of the bird, which may give an additional profit of Rs 750/ton of feed.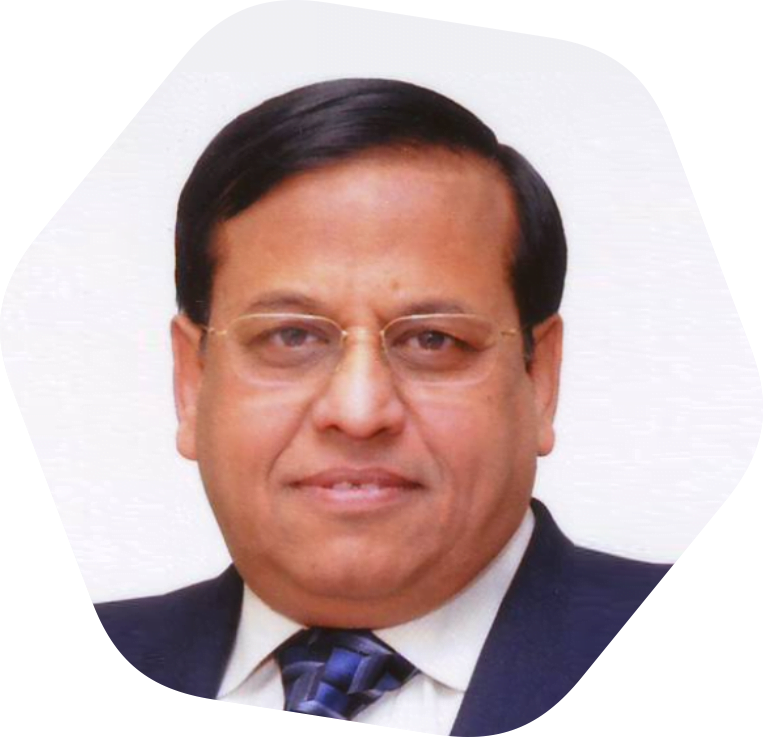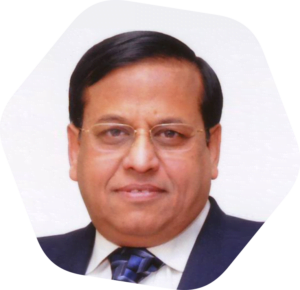 Dr. M R Garg, Ex-GM, Animal Nutrition, National Dairy Development Board, India presented the keynote on Innovative Concepts in Ruminant Ration Balancing in which he explained that feeding high-merit dairy cows continues to be a challenge in the coming days under the scenario of limited feed resources. He assured that enzyme supplementation will positively unlock nutrients from complex carbohydrates boosting milk performance.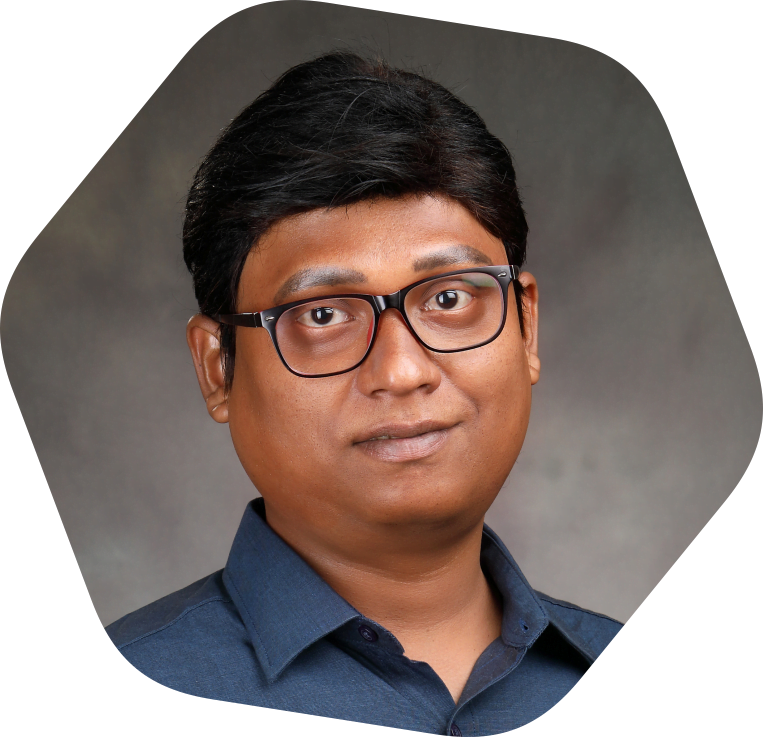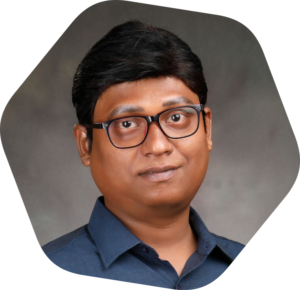 Dr. Harsha KVS, National Techno-commercial Manager, Kemin Industries South Asia presented his topic on Improving Feed Efficiency and Profitability in Ruminant Diet. He elaborated on improving the feed efficiency in the ruminant ration and illustrated how the addition of the right enzymes like Kemzyme ONE advance would enhance the profitability of customers.
The next session of the summit developed insights from the panel of renowned speakers from the Aquaculture industry.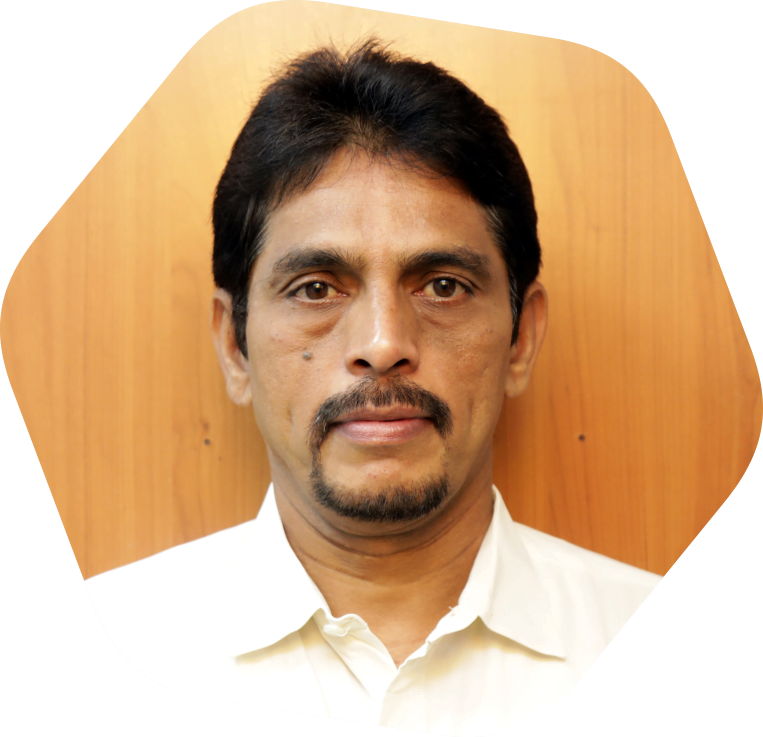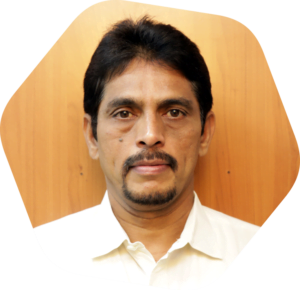 Dr. Ambasankar. K – Principal Scientist & in-charge of Animal/Fish Nutrition Group,Indian Council of Agricultural Research (ICAR) – Central Institute of Brackishwater Aquaculture (CIBA), India emphasized the challenges faced by aqua feed manufacturers especially during the usage of sustainable alternative plant raw materials. He showed scientific experiments carried on feed enzymes in fish feed and its advantages. He recommended the use of feed enzyme to upgrade the nutritional value of aqua feeds with specific emphasis on the stability of enzymes and the method of application in extruded aqua feeds.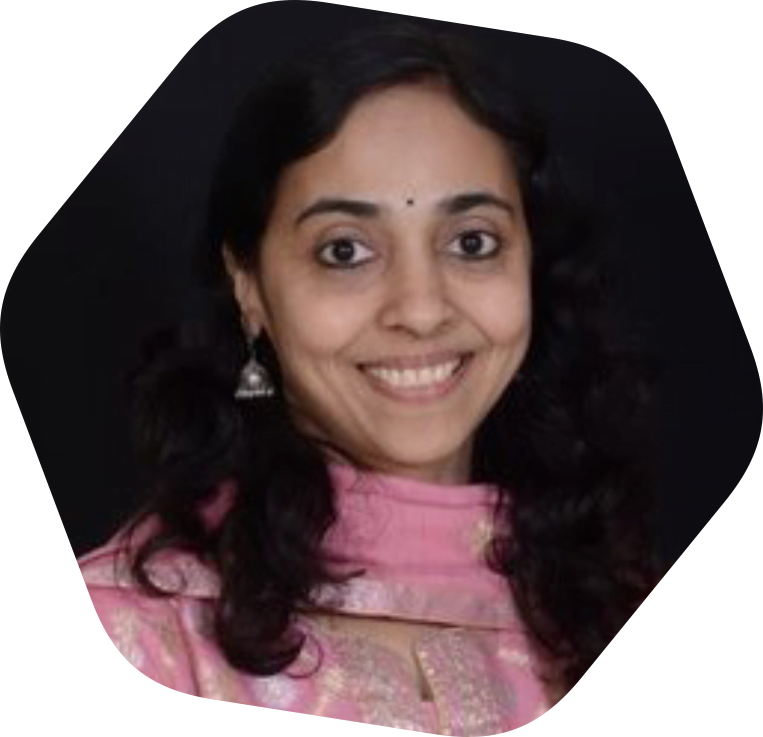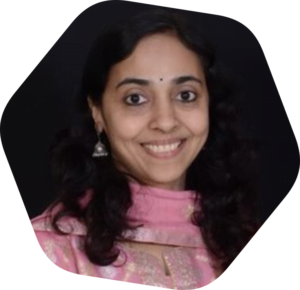 Dr. Rajalekshmi. M – Director – R&D Kemin AquaScience™ talked about the enzymes' research capabilities of Kemin AquaScience™ and explained innovation in oil-soluble enzyme formulation development for the extruded fish feed using "Post Pellet Liquid Application". She also shared experimental results of various enzyme formulation delivering nutritional benefits to feed producers and farmers.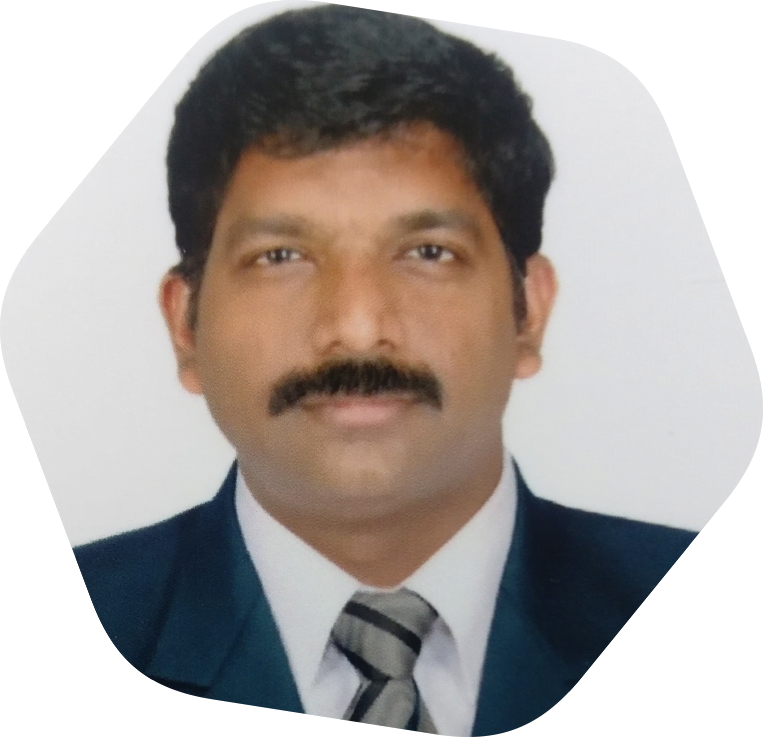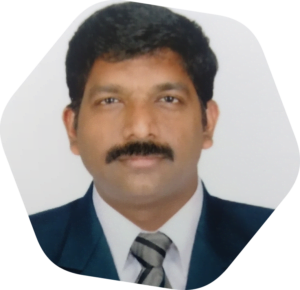 K. Satish – Regional Business Manager, millSMART™ took further steps in explaining Post Pellet Liquid Application Technology and its advantage in detail. He explained how such technology will act as a useful solution to apply liquid enzymes in aquafeed. He explained the principle behind the liquid enzyme application and how practically it will be implemented using Kemin's PPLA technology at customer feed mills.
In parallel, there were panel discussions after every session which gave opportunities to delegates and participants to deepen their exploration of enzyme applications to work further with distinct dynamics and critical insights.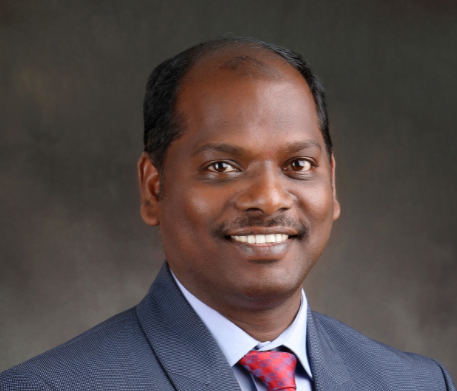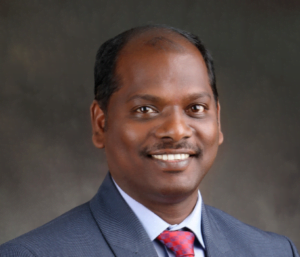 TET gave us the right stage for a new product launch. Dr. Chandran, Marketing Manager-Kemin Industries South Asia facilitated the launch of a game-changing innovation "Nutrikem 5.0". He said Nutrikem 5.0 is designed to revamping energy utilization, accelerating protein digestion, more nutrient absorption, and proven to address the future needs of poultry nutrition.
Kemin AquaScience™ launched two new innovative enzyme solutions "Zyvanta ™ Aqua 100 LQ and Zyvanta ™ PRT 100 LQ" to help fish feed producers to optimize feed formulation for better nutrient utilization. Three experts led the panel and provided educational, practical and business-focused insights that can be put in place to optimize the bottom line of fish feed production. Experts recommended to use liquid enzymes in extruded fish feed with post pellet liquid application with attractive return on investment.
The poultry, ruminant, and aqua science virtual exhibition booths and Kemin's most trusted Customer Laboratory Services (CLS) showcased Kemin's advanced technology for a sustainable transformation. Each session concluded with a thanks note from Sushanta Dey – Director – Sales, Kemin Industries South Asia Pvt. Ltd. for the poultry segment, Dr. Prakash Saini – General Manager – Ruminant Sales, Kemin Industries South Asia Pvt. Ltd. for the ruminant segment, and Dr. C. Sugumar – Regional Director – Sales, Kemin AquaScience™ for the aqua science segment, parallelly.
Ramesh GS, Group President, Animal Nutrition & Health, Kemin Industries Inc., USA shared his comment 'Through TET Summit, we were able to bring together renowned speakers and moderators to provide their respective expertise helping us holistically deliver the recent advancements and prospects of enzyme applications with the focus on nutritional efficiency and health of poultry, ruminant, and aquaculture in 2020 and beyond".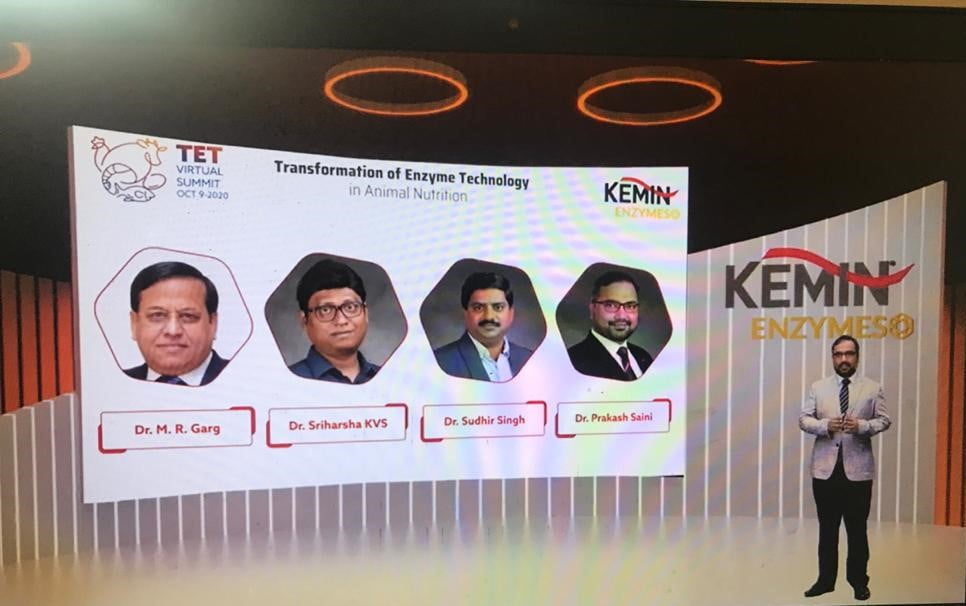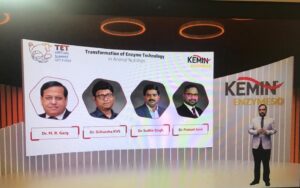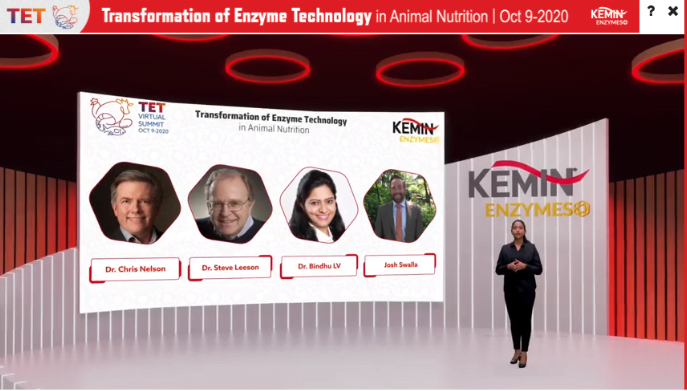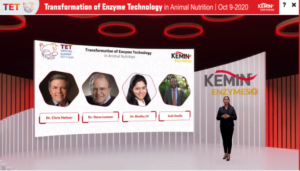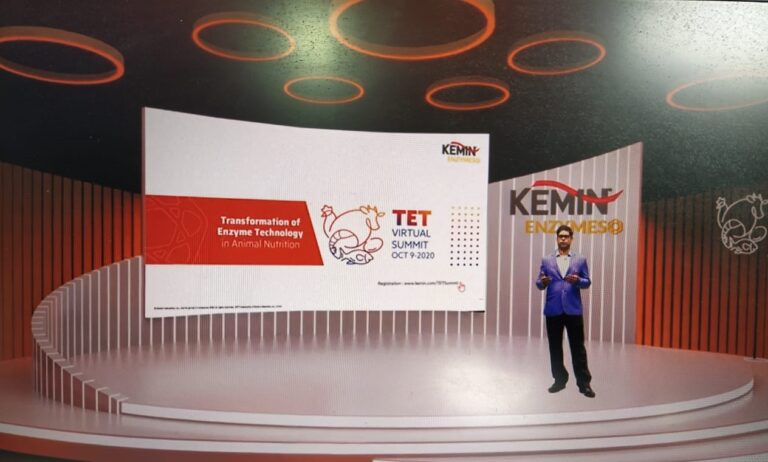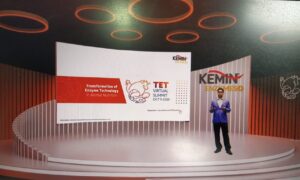 The Transformation of Enzyme Technology in Animal Nutrition-TET Summit-2020 has been a wonderful experience for the Kemin South Asia team, as well as the participants from the industry. We are very thankful for all the registrants of the event for giving Kemin the confidence to host our first of its kind virtual summit that attracted participants from all over the world. The event has drawn the attention of the industry to Kemin, and indirectly supports Kemin to conduct such similar events in the future.