News
ENTREPRENEURS DAY ON 22ND OCTOBER AS A PART OF EPAW ORGANISED BY CPDO&TI FROM 19TH TO 23RD OCTOBER, 2020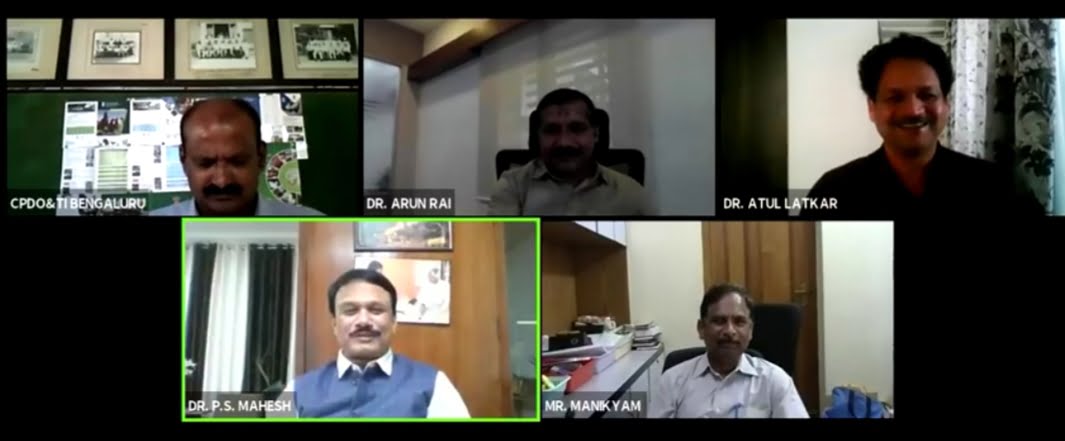 Central Poultry Development Organisation & Training Institute under Government of India, Ministry of Fisheries, Animal Husbandry & Dairying, a premier Institute located at Hessarghatta, Bengaluru organized a 5-day online Entrepreneurship in Poultry – Awareness Week (EPAW) from 19th – 23rd October, 2020.
The programme was planned to impart the knowledge for entrepreneurs focused on Business models in Indian Poultry, Commercial Poultry Farming & Rural Poultry Farming, Credit proposals for Bank, Government of India Schemes, and understanding of profitable poultry models, Nutrition, Disease Management and Medications etc.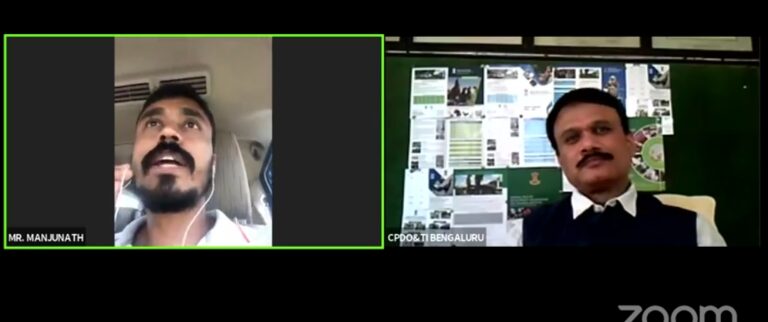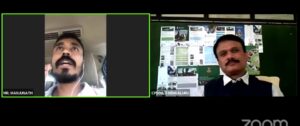 EPAW was planned to create awareness among prospective entrepreneurs, Bankers, graduates and veterinarians across India. The schedule was very comprehensive covering all the aspects above mentioned.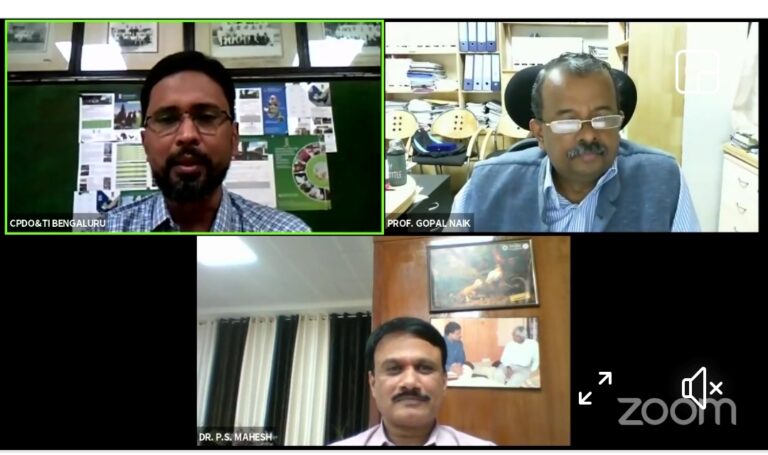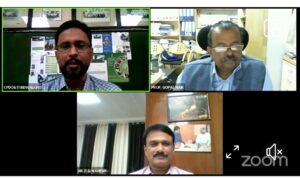 Prof. Gopal Naik, IIMB inaugurated the programme on 19th October, 2020 and narrated ample opportunities in the value chain of poultry sector. Dr. Mahesh P.S., Joint Commissioner, GoI & Director presented an overview of poultry sector and Dr. Krishnan illustrated the basics and nuances of poultry farming on the first day.

Prof. Prathap Kumar and Prof. B.S.V. Reddy former Deans of Veterinary College briefed the audience about management aspects and salient features of Poultry Nutrition. Dr. Baburaj, DGM, Venkys India elaborated on common poultry diseases, medications and vaccinations followed by Dr. Lipi Sairiwal, Assistant Commissioner GoI briefed on Government of India Schemes in poultry.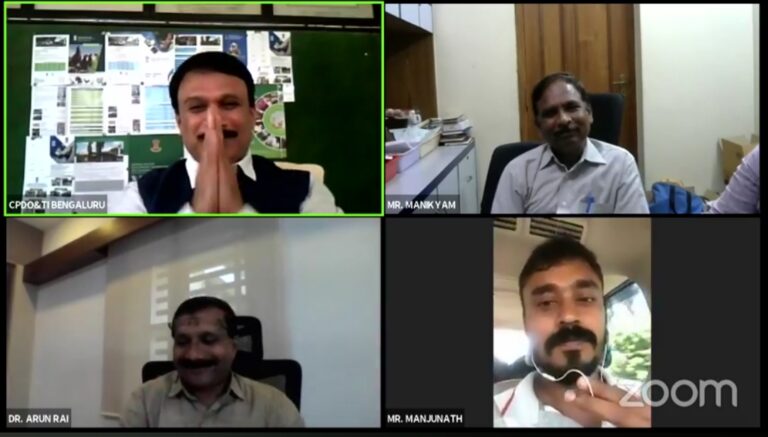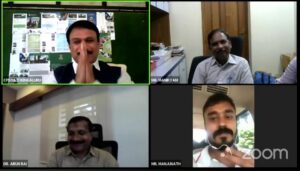 On 22nd October, 2020 Entrepreneurs day was conceptualized for getting the first hand information from the hard working successful entrepreneurs in poultry sector. Concluding day on 23rd October, 2020 Dr. Jeevan Sonawane, Director, Novelvet presented on Incredible Eggs and Chicken – Facts and Myths. Dr. Mahesh presented on availing credit facilities in Nationalized Banks and various business models of poultry in detail as a final session.
ENTREPRENEURS DAY:
Dr. Mahesh invited following successful entrepreneurs for a one-to-one presentation for the audience on 22nd October, 2020. Dr. Atul Latkar, Managing Director, Kasturi Farms, Nasik, Dr. Arun Rai, Managing Director, Bharat Agro, Mangalore, Mr. Varun, CEO, Sneha Group Hyderabad, Dr. P. Nallappa, Managing Director, Jagadish Farms, Bangalore, Mr. Manikam, Managing Director, Megha Farms Mysore and MR. Manjunath, CEO, Happy Hen Farms, Bangalore were the panelists.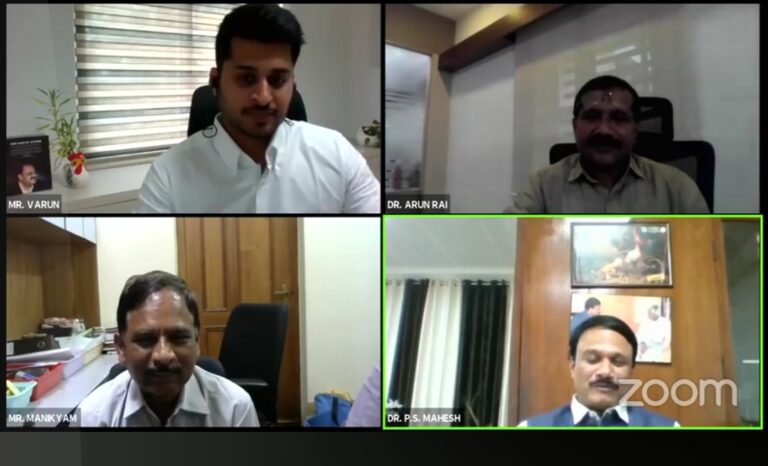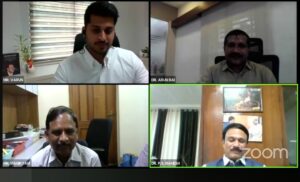 Dr. Atul Latkar, experienced veterinarian having decades of experience in private sector started a journey as entrepreneur under the brand name Kasturi Farms in Nasik. In his presentation he elaborated various business opportunities in Layer Farming more specifically in pullet rearing business. He demonstrated that crisis like Corona can be turned into opportunity for expanding the layer pullet business into complete layer business for his group. He claims presently as a leading pullet (18 wks ready to lay layer birds) supplier across India.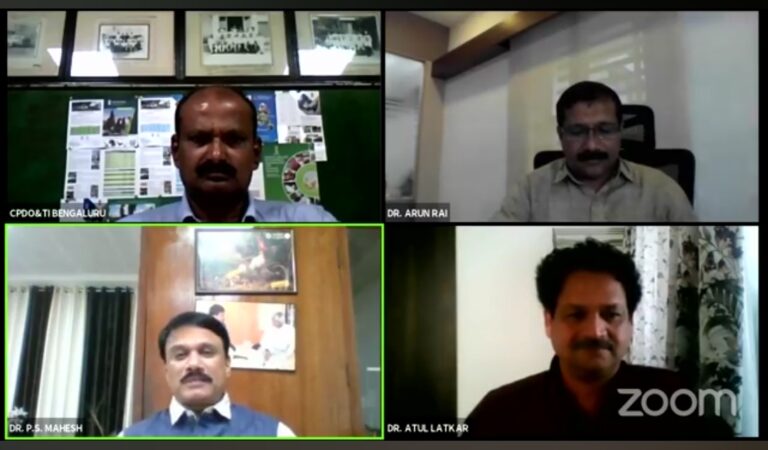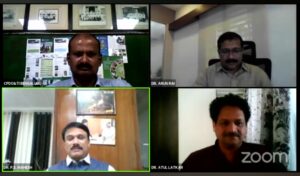 Dr. Arun Rai, Veterinarian who also started his career in private sector joined hands with like minded partners to start their own venture Bharat Agro at Mangalore. Their entrepreneurship began in a small way with broiler farms, custom hatching. Later they have expanded into breeding farms, processing plant, commercial shops, rendering plant, biogas facility, rainwater harvesting, large hatchery, premix plant and a huge feed mill for the group. Dr. Arun Rai briefed in detail keys for success for the entrepreneur namely, Honesty, Sincerity, Hard work etc to name a few. (detailed video / audio presentations of all the speakers can be viewed at our face book page posted on 22nd October, 2020).
Mr. Varun introduced his group as 3500 crore turnover company with a team of 5,000 employees managing 100 plus own chicken retail outlets along with over and above 2500 franchisee outlets in south India. Sneha group, a big conglomerate having all the operations of Breeding Farms, state of art feed mills, commercial broiler farms, largest processing plant in India (12,000 birds per hour), handling daily 3.5 lakh birds in Hyderabad. During the chat with Dr. Mahesh, Varun answered many queries about their group efficiency, advice for small retailer, future of broiler industry in India etc. Mr. Varun said that, "It's no more a secret for anybody's fitness but to opt for chicken and egg in their daily diet to meet body protein requirement of the human being. Personally he endorsed that he consumes lot of eggs, 3 – 5 kilos of chicken per week along with five days of rigorous workout as a commitment being a CEO for such a large group Sneha. He is very active in social media with Sneha Select as a group app of choice as a one stop solution for protein needs.
Dr. Nallappa a staunch believer of hard work and always be seen in poultry farm elaborated about his journey from broiler farmer to large breeder entrepreneur. In his presentation he categorically presented stepwise instructions for construction of broiler breeder project under cage system for 30,000 female breeders. His presentation includes a pictorial look back from Pooja to housing of breeders at his unit. (Detailed video / audio presentations of all the speakers can be viewed at our face book page posted on 22nd October, 2020). In his concluding slide he gave a cost estimate for each of the activities in construction on a per bird basis. For cage about Rs. 350/- per bird (30%), Building material Rs.195 (16%), Building Steel Rs. 117/- (10%), Truss Purlin fabrication Rs. 105/- (9%) to name a few. An overall estimate of Rs. 1,250 to 1,300 is the project cost for only construction of such project.
Mr. Manikam and Mr. Vasanth, son of Manickam heading Megha Group briefed the audience about opportunities in modern layer farming and how to brand eggs to reach super market across India. Megha farms is a trend setter in adaptation of technology in layer farming namely automation, packaging, branding designer eggs etc in Karnataka. Megha farms has now forayed into broiler breeding and commercial broiler integration along with layer activities. Both expressed the need of support from the government for technology adaption and innovation for the entrepreneurs which is lacking at present.

Mr. Manjunath explained in detail their startup which was conceptualized in two minutes has come a long way to present branded free range eggs in the market priced at Rs. 25 to 30 per egg. His group is operating more in Tamil Nadu started with 100 eggs production per day to a level of 10,000 eggs per day presently. Mr. Manjunath acknowledged the contribution of CPDO&TI in hand-holding their group and supplying Kaveri as a rural egg layer bird for the venture. Manjunath requested support of government for free range certification in India, presently he is getting certificate from Europe or USA.
Dr. Mahesh concluded the programme by interaction with the panelists and answering many queries by the audience. All in all every day an average of 1,500 viewers were recorded both in Zoom and facebook page of CPDO&TI. The event was well appreciated. The team CPDO&TI guaranteed to conduct such many more programmes in the coming future.
Sri. Anwar Basha, Senior faculty of CPDO&TI executed the job of admin of conducting EPAW very effectively. The other team members of CPDO&TI worked hard in making this programme successful. The entire programme was live broadcasted on CPDO&TI facebook: www.facebook.com/cpdoti.bangalore. All the recordings of 5 days are uploaded on the same day as a ready reference for the facebook visitors.
All these recordings are date wise posted on our Facebook page with the link https://www.facebook.com/cpdoti.bangalore . All are requested to browse any time at your convenience.