News
VNU ASIA PACIFIC AND PT GLOBAL PERMATA PERKASA JOIN FORCES AND PRESENT AQUATICA ASIA, CO-LOCATED WITH ILDEX INDONESIA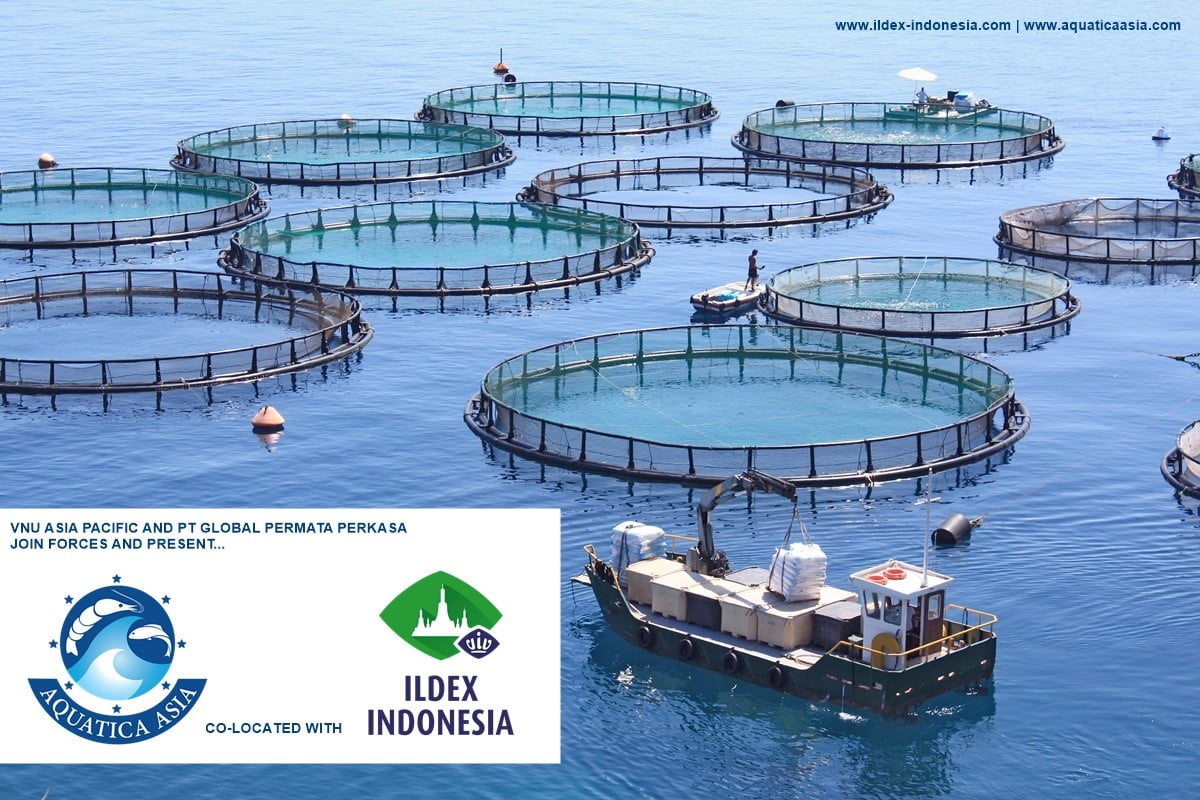 BANGKOK – JAKARTA – August 13, 2020 – Over the past 10 years, VNU Asia Pacific (VNU AP) has been organizing the International Livestock, Dairy, Meat Processing and Aquaculture Exposition (ILDEX Indone-sia) in collaboration with PT Permata Kreasi Media (PKM). As PKM transitions to a new business entity named PT Global Permata Perkasa (GPP), the group is working to develop a pilot project – Aquatica Asia.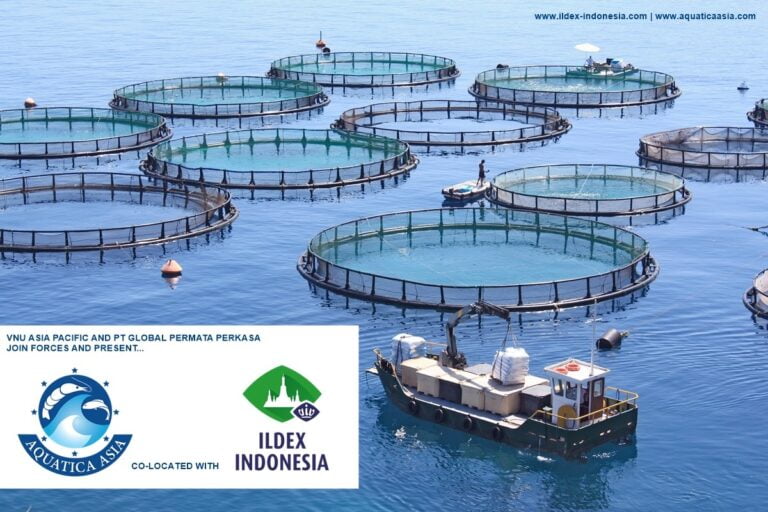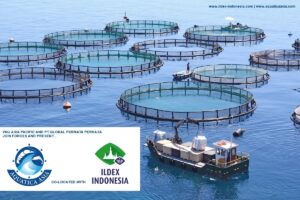 Aquatica Asia aims to strengthen the Aquaculture Industry and will launch alongside ILDEX Indonesia. It will take place on odd-numbered years beginning September 15-17, 2021 at the Indonesia Convention Exhibition (ICE) in Jakarta. During even-numbered years Aquatica Asia will co-locate with a local government show.
Business Opportunities for the Aquaculture Sector
Aquatica Asia will be a strategic step towards a dedicated business platform to improve the production of fisheries within the aquaculture industry. In past years, organizers have worked to include the aquaculture segment in ILDEX Indonesia, however, the new event will help to further highlight the industry for the exist-ing show and industry professionals.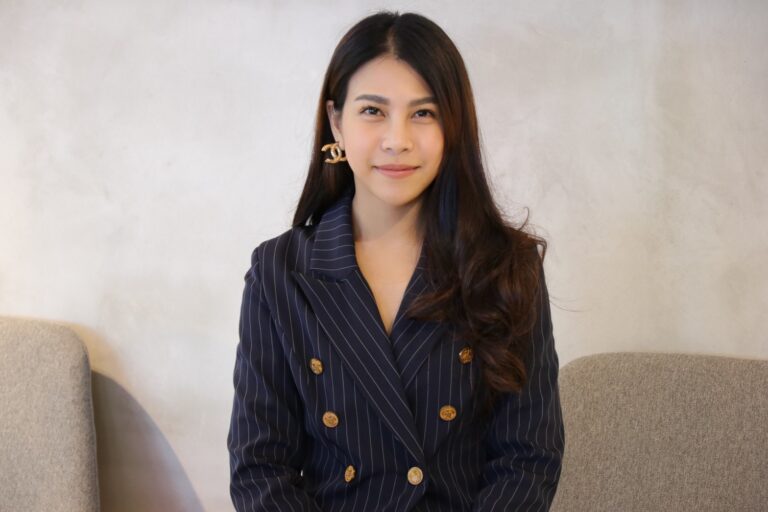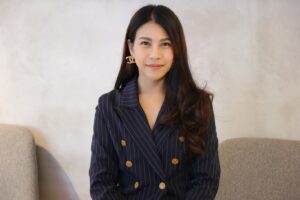 "In 2020, Indonesia's marine affairs and fisheries is one of the three main sectors contributing to the coun-try's economic development. The efforts done by the Indonesian Ministry of Marine Affairs and Fisheries are the appropriate steps. These efforts include improvements of fisheries production and commodities that have been dominating both exports and local markets such as shrimps, seaweed, catfish, grouper, etc. An-other part of the efforts was the initiative of GPP to run Aquatica Asia in 2018 with fishery stakeholders co-locating with Indo Aqua under the support of the Ministry of Marine Affairs and Fisheries of the Republic of Indonesia by Directorate General of Aquaculture" stated Panadda Kongma, Director of Agri-business and Operations of VNU Asia Pacific.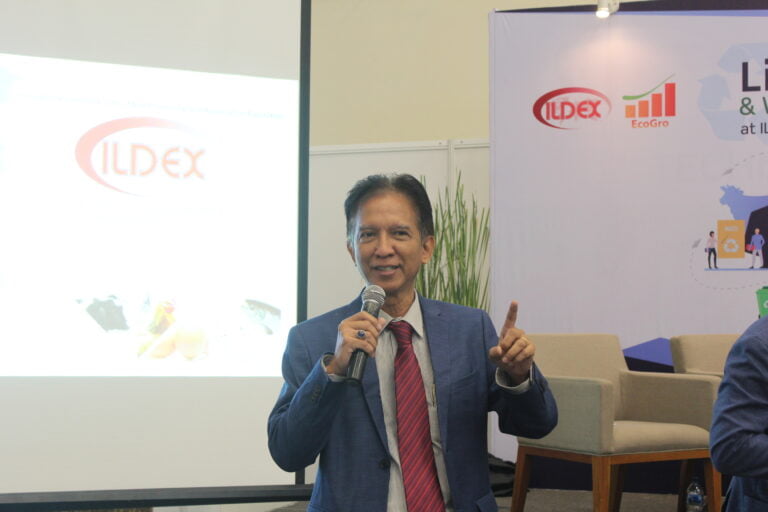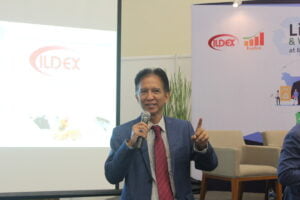 "VNU-AP has gathered valuable insights on the entire agribusiness value chain in the region, and the two parties will further develop good relationships with regional key stakeholders", said by GPP managing Di-rector is Mr. Ir. Ruri Sarasono, MBA.
Full Coverage of the Livestock–Aquaculture Value Chain
To maximize the customer's return on investment, ILDEX Indonesia and Aquatica Asia will together present a full value chain of animal breeding, animal health, animal housing & farm equipment, industrial feed, grain & raw material processing equipment, feed, feed ingredients/additives, fish processing, seasoning, packag-ing, handling, refrigeration, laboratory, testing equipment and services, logistics & handling, wastewater treatment and hatching/incubation for livestock and aquaculture businesses.
The events will cover over 10,000 sq.m. of the Indonesia Convention Exhibition (ICE). Since 2018, ILDEX has had key buyers throughout their editions and activities. 200 key buyers, who passed qualifying criteria, were invited from ASEAN countries and will continue the Hosted Buyer Program for ILDEX Indonesia 2021, co-located with Aquatica Asia. Key buyers will focus on Livestock and Aquaculture sectors and come from the exhibitor's research and referral, who recommends potential key buyers that they meet onsite. ILDEX Team will prepare welcome packages and special privileges for buyers.
ILDEX Indonesia 2019 Success Story
In 2019, ILDEX Indonesia had greater attendance than its past editions, when it was relocated to the new venue at the Indonesian Convention Center (ICE). The exhibition space increased and showcased 250 lead-ing brands from 25 countries with 73% being international exhibitors. The main business sectors at ILDEX include animal health, animal housing & farm equipment, animal feed & ingredients, breeding & genetics, incubation & hatchery, and slaughter to processing. The show welcomes 200 hosted buyers and 80 busi-nesses through the business matching system.
ILDEX Indonesia 2019 welcomed over 12,200 trade visitors from 40 countries. During the 3-day exhibition, more than 2,032 conference delegates attended the 48 seminars.


New Look and New Features for ILDEX Indonesia
The VNU management team combined the ILDEX Exhibition into the VIV Portfolio to boost and develop both shows. VIV's mission is to continue linking professionals from Feed to Food. As part of the VIV Port-folio, the ILDEX Exhibitions will strengthen VNU AP's outreach in Vietnam and Indonesia markets. The new look of ILDEX Indonesia will include a diamond frame as symbol of VIV as well as the Borobudur National Landmark of the country.
ILDEX Indonesia and Aquatica Asia are scheduled for September 15-17, 2021 at the Indonesian Conven-tion Exhibition (ICE) in Jakarta.