News
COVID-19 on Indian Poultry Industry-A Worst Hit?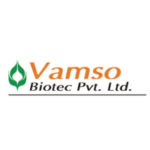 Vamso Biotech Pvt. Ltd.
Rumors & conjecture on India's social media associated with novel Corona virus hit consumption of poultry meat & eggs, resulting in a price crash. This false rumor has slashed Indian Poultry industry sales by almost 50% and the losses were pegged at INR 22,000 – 25,000 Crore. AIPBA has urged Central Government to seek support to prevent upheaval.
The novel Corona virus has had a prodigious bump on all walks of life to businesses. As the COVID-19 pandemic continues to spread its wrath globally, with no signs yet of slowing down, the poultry sector in India is one amongst the many being severely hit.
Rumors and fake news associated with novel Corona virus hit consumption of poultry meat and eggs, resulting in a price crash. A lot of misleading posts on social media from mid­ January have created a false impression that human can contract Corona virus by consuming chicken. This false rumor has slashed Indian poultry sales by almost 50%. Indian Poultry industry suffered heavily as a consequence of false rumors and subsequently due to problems in supply chain during the period of lockdown. Total loss to the Indian Poultry industry was pegged at INR 22,000-25,000 crore.
Poultry sector in India contributes INR l.3 Lakh crore to the country's GDP and considered as most organized sector among all livestock and agriculture sectors in India. Before COVID- 19, Indian poultry industry was doing well and producing about l .25 Lakh Crore value of products per year with a production of about 27-28 crores eggs a day and 40 crore broiler chicks per month .
Owing to rumors & lockdown, farm-gate prices were ruling at 15-35 per kg of live bird in various regions against the production cost of 80-85 per kg and the price of egg dropped from INR 4 to INR l .5-2 per egg. A knock-on fall in prices has hurt poultry farmers and as a result, they had to start cutting down on the production to trim losses. With such a present scenario, there could be around 20-25% reduction in total placement or availability of the birds or eggs for the entire year.
The overall impact on the poultry sector had spillover effects on allied sectors such as feed manufacturers, medicines and vaccine manufacturers, equipment providers, agricultural crops, logistics & exports, which show widespread economic implications of this crisis.
In view to curb crisis in the Poultry sector,vigorous campaigns were started to stop misleading information, creating consumer awareness, improving chicken meat consumption to restore gaining the consumer confidence. Also, the All India Poultry Breeders Assoc iation (AIPBA) has submitted a memorandum to Central Government, on March 30, seeking "urgent financial assistance and rescue package" for the industry. The association has requested a restructuring of loans, allowing conversion of existing working capita l loans cash credit (CC) limits to term loans with two years moratorium. The assoc iation has also mentioned that all small poultry farmers with less than 20,000 capacity farms should be provided with a compensation of INR l00 per bird based on their chicks' purchase bill paid through banking transactions. It further sought exemption of GST on soya seed and soya meal,which has added to the input cost on poultry feed to the farmers. Looking at today's circumstances, now the consumer fear on linking chicken with corona is on much lower side. Poultry players are still waiting for the response from government.
The situation of poultry sector is now getting normal,the rates are better,demand is coming and in all probability the recovery is going to be on the positive side.
Covid-19 has caused disruption in market in terms of supply,demand, production or logistics; however, the biggest disruption is on consumer behavior. The ongoing lockdown to combat COVID-19 has altered consumers' purchase decisions -higher spends on health and hygiene products, adapting to limited product availability, and preferring home deliveries over store visits. In terms of industry dynamics, the Indian poultry market is predominantly of fresh meat and processed meat accounts for just 5 to l0 percent depending on the geography. With social distancing becoming a norm, the need for hygienically packed meat untouched by hand will increase. Thus, the COVID-19 outbreak could trigger the growth of the processed meat segment both from the demand and supply per se. Going forward, industry's transition to a chilled or frozen market would be crucial for increasing value addition as well as international trade.