News
Asian market BENTOLI organizes " Partnership ACCORD 2019 "- unique programme to felicitate long standing business relations with business partners of South
New Delhi
Bentoli global team and local management organized " BENTOLI Partnership accord 2019" on 10th of December, 2019 at Hotel aloft, New Delhi. The Event was attended by key distributors from South Asia. The programme was to recognise contribution and long standing relations of partners and to share future strategies and business objectives to reinforce the relations further.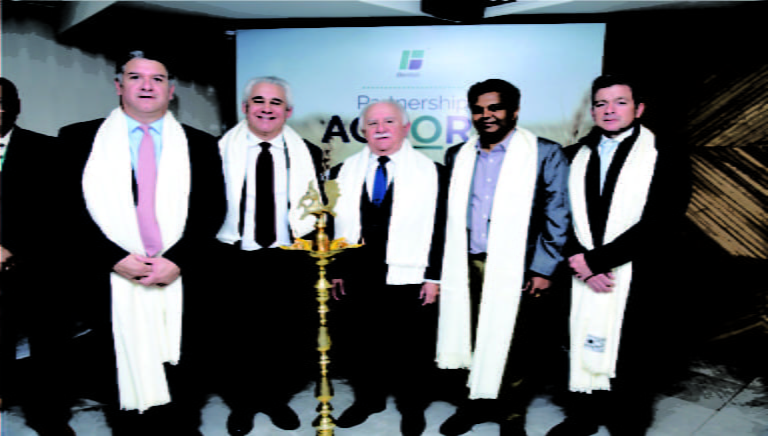 Global leadership team inaugurating the programme ( From left to right)- Edward Robinson, Global Sales Director; William Robinson Junior, Global President,William Robinson Senior- Chairman; Dr. Arul Victor Suresh, Managing Director and Alexander Palencia,Global Financial director
The programme was launched with lighting of auspicious lamp followed by Welcome speech of Dr. Sushanta Saha, Director- Sales and Marketing. Sir William Robinson senior- founding chairman of Bentoli global shared his journey of 49 years in Bentoli. Through his inspiring emotional speech he reaffirmed strong bonds with partners for build Bentoli more stronger.
Edward Robinson, Global Sales Director and William Robinson Junior – President addressed partners and had given insightful on Bentoli's business ethos, practices and vision. Bentoli succeeds in highly competitive animal nutrition industry with its consistent quality, unique product lines and technical support.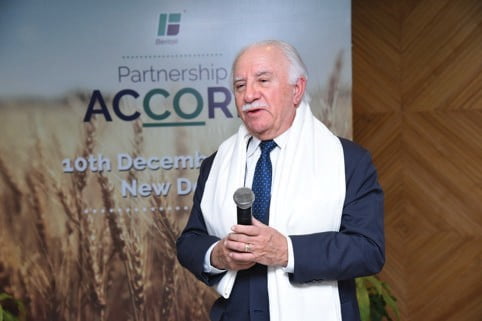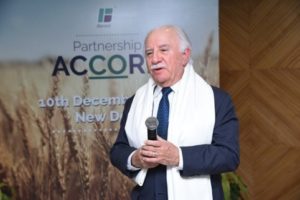 Sir William Robinson Senior sharing his story of Bentoli with partners
Dr. Arul Victor Suresh- managing director of Bentoli India showcased manufacturing capabilities, R & D facilities and other core competencies of Bentoli. Bentoli India amongst few companies in India who have FAMI- QS certified manufacturing facility. Dr. Suresh shared that Bentoli's state-of-the-art laboratories which is authorised by export-import council of India for certifying the feed supplements for export. In-house trial farm and aqua ponds for efficacy study are unique facilities which quite a few companies like bentoli can claim.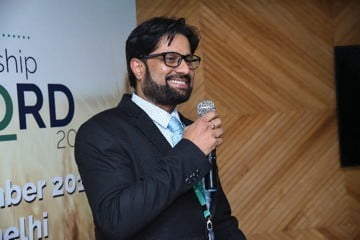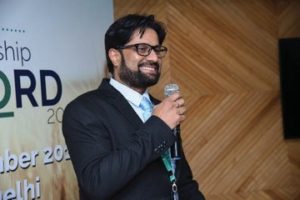 Dr. Jayanta Bhattacharyya giving a Vote of Thanks to all the participants in the event
All Partners were felicitated with memento and they shared their journey with Bentoli so far and quite excited to be a partner in the long run. Dr. Jayanta Bhattacharyya, DGM- Techno-commercial delivered vote of thanks to all participating business partners, global team, local management and media for making the programme a grand success.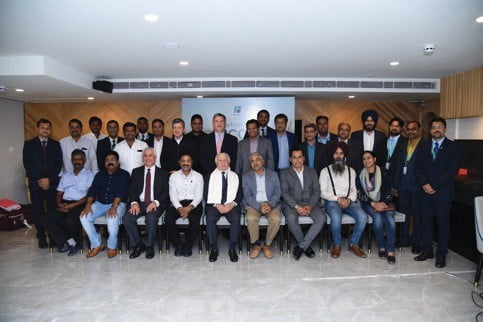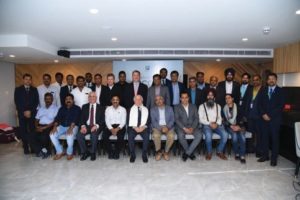 Bentoli leadership and management team with participating partners
ABOUT BENTOLI:
Bentoli is a global provider of specialty additives for all types of animal feed. Backed by the ethos Better Feed, Better Food, Bentoli optimizes the preservation, processing, and nutritional aspects of the feed for all major species like poultry, Aqua, Ruminants, Equine etc. Bentoli strives to be the first choice solutions provider to feed manufacturers around the world, offering superior quality products, highly professional services, and customized consultative regimens.
Bentoli believes in supplying quality products with the highest degree of promptness. It maintains manufacturing facilities of the highest standard in the USA, thailand and in India to service our customers through an extensive network of sales offices and valued distributor partners throughout the globe. Bentoli is strongly present in major segments with core four products to address the need of animal nutrition market.