News
NOVUS® Knowledge Forum

NOVUS® Knowledge Forum on 'Recent developments and updates on nutritional strategies and biosecurity for commercial layer farms' in Namakkal (TN, India)
Namakkal:
NOVUS international organized seminars on 'Recent developments and updates on nutritional strategies and biosecurity for commercial layer farms in the city of Namakkal 19th Sept'19.
Nammakal is one of the largest eggs producing zones in India. With increase in size and number of commercial layer farms, Biosecurity and Nutrition challenges are also increasing. With the aim to answer new emerging challenges in Biosecurity and role of nutrition in improving immunity, NOVUS international tailored this seminar on Biosecurity and Nutritional management for profitable poultry production. In addition, the focus was to demonstrate the role and efficacy of NOVUS solutions in improving feed and water hygiene at the farm.
The seminar received an overwhelming response and witnessed the participation of over 45 distinguished personalities from feed milling, farming business and eminent knowledge/thought leaders from the Namakkal poultry industry.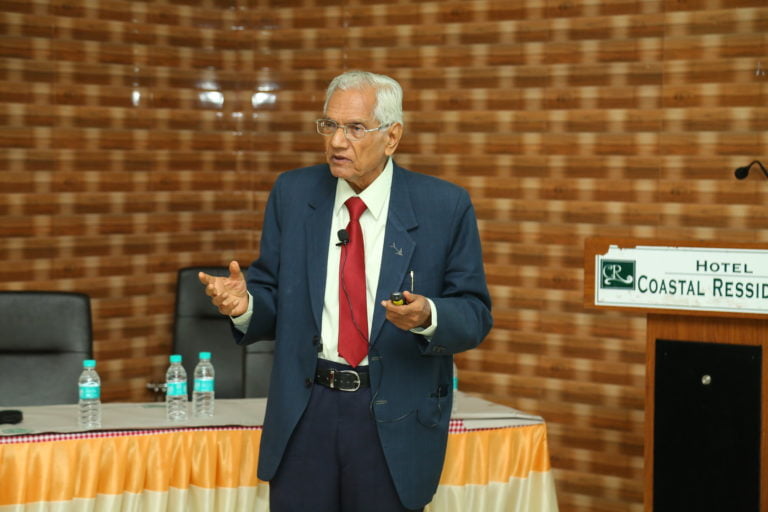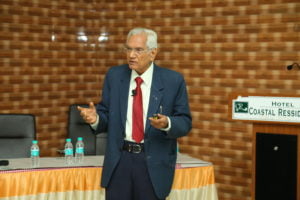 The key note speaker in the seminar was Dr JL Vegad, who is Retd. Professor and head of pathology at Veterinary College, Jabalpur. Dr. Vegad is an eminent scientist, thought leader and author of various books on pathology and poultry disease. He is recipient of prestigious 'Rafi Ahmed Kidwai Memorial Award' by GOI and 'Lifetime achievement award' by CLFMA for his outstanding contribution to the research in poultry pathology.
Dr Vegad talked about the biosecurity challenged posed by the new strains of pathogens and emphasized on reducing the pathogenic load inside the farm that is the main route of spread of infections. He also said that improving bird's immunity along with excellent biosecurity and farm management is the key for profitable poultry production.
Anand Srivastava, Zonal Head for South India and Sri Lanka briefed the audience about NOVUS International and its strong presence and foundation in feed additive products based on science and research.
"The focus of this seminar was to educate customers on the emerging biosecurity challenges and the role of nutrition to complement biosecurity strategies. I believe we have been successful. There was excellent feedback from the participants", said Sanjeev Khanna, Director-Sales (Poultry) for NOVUS-South central Asia.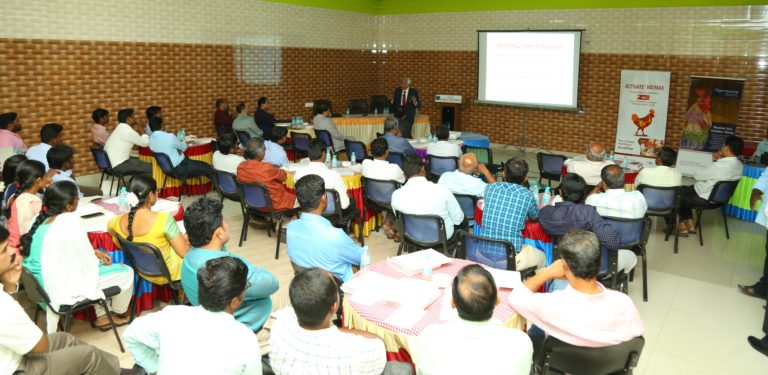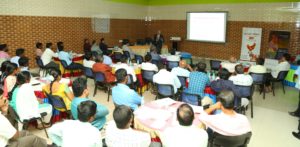 Dr. Koushik De, head-technical for NOVUS-South Central Asia, complemented the topics discussed by Dr Vegad and explained the importance and need of feed and water hygiene. He also demonstrated the role of NOVUS solutions in managing these crucial aspects of poultry production backed by various research and on-farm trials.
"NOVUS believes in providing our customers solutions with demonstrable value. With our unique solutions for managing feed and water hygiene and technical capabilities, we are strategically well positioned to serve our customers and increase their profits", said Dr Manish Kumar Singh, Director-Marketing (NOVUS-South Central Asia).
The seminar ended with felicitation of Dr JL Vegad by Dr C. Balachandran, professor and head of pathology department, NamakkalVetrinary College and Dr. Ravi, Retd. Professor and head of department, animal nutrition, NamakkalVetrinary college.