News
Excerpts from the interview of Rockwool Business Unit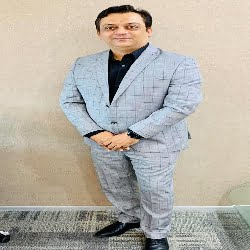 Excerpts from the interview of Rockwool Business Unit Director, Mr Vinay Pratap Singh
1. Please narrate a brief history of Rockwool and its business?
ROXUL ROCKWOOL India is one of the largest stone wool manufacturers in India, offering a complete range of sustainable insulation products for building envelop and industrial insulation. ROXUL ROCKWOOL Technical Insulation India Pvt. Ltd. is a part of the ROCKWOOL Group. We are in India for the last eight years and are representing a global brand established for 80 years ago with presence all around the world.Our heritage is rooted in stone wool. We're the world leader in this field, with more than 11,000 colleagues in the Group, spread across 39 countries, with having 45 manufacturing units worldwide.
ROCKWOOL stone wool products cater to a wide range of applications because each of our product leverage the 7 strengths of stone and are suitable to meet various requirements such as thermal comfort, fire resistance, water repellence, durability, noise reduction and aesthetics. We're developing solutions to tackle the world's biggest sustainability and development problems. Our range of products reflects the diversity of the world's needs, supporting our stakeholders in reducing their carbon footprint along the way.We have a single purpose, which is "Releasing the natural power of stone to enrich the modern living."
2. Explain efficacy of Rockwool products in poultry?
Regardless the type of Poultry farms, insulation is very important aspect to maintain the temperature and keep a good climate in poultry houses. Whether it is summer, winter or rains, insulation helps to maintain bird's health.
Most of the poultry farms are open and having insulation need for roof and wall. Roof insulation works as a heat barrier, which does not ingress outside heat inside the farms. ROCKWOOL offers its best stone wool insulation products for fire protection and thermal insulation. ROCKWOOL roof insulation products like Cool 'n' Comfort, Hardrock are the best in market, creates a barrier in heat penetration. Roof deterioration starts with the leaky roof that damages interior surface, grow mould and mildew and multiple hazards which can affects bird's health. To restrain from all these aspects, highly efficient roof insulation is required to maintain thermal comfort and extent building service life.
ROCKWOOL Safe 'n' Silent Pro is designed for all type of drywall partition configurations. It is recommended to be used for drywall partition applications in poultry farms. All our products are non-combustible and can withstand temperature of over 1000 °C without melting according to DIN 4102-17. These are particularly suitable for fire protection, thermal insulation, and Water repellence.
3. In India do you conduct technical sessions to create awareness among farmers?
We at ROCKWOOL, conduct so many seminars and knowledge sharing session to educate people about significance of using ROCKWOOL stone wool insulation products. We understand the need of insulation, buildings and poultry farms. People are not aware what financial damages can be bare if insulation is not be used.
We have not conducted any knowledge sharing session for poultry farmer specifically yet but yes we will surely conduct in future soon as this would be really good opportunity for us to understand their needs.
4. Is there any new product in pipeline?
We have a range of building insulation products and our innovation in using the strengths of stone can create opportunities and help us to tackle future challenges. We have recently introduced a new product to the market for sandwich panel applications. ROCKWOOL stone wool products for sandwich panels are excellent structural core materials for factory-engineered flat and profiles panels. They are suitable for outdoor and indoor applications such as facades, roof, walls, ceilings and heavy-duty sandwich panels for wider spans or greater height. We are constantly occupied with new product development and testing, for example, discovering new product properties, matching required standards etc. Even after 80 years, as stone wool leaders globally, we know there is still so much to learn.
5.Where do you see Rockwool in next 10 years?
We are in India for the last eight years and are representing a global brand established for 80 years ago with presence all around the world. Our business has been growing in leaps and bounds in the past years, and we do have a strong outlook for the future to embark on a journey of sustainable business growth. We are looking forward to working with our stakeholders at different levels to provide solutions that will give them the experience to improve their way of living. ROCKWOOL is here to accomplish its purpose, which is "Releasing the natural power of stone to enrich the modern living."