News
33rd Edition of SPACE 2019 – Grand Success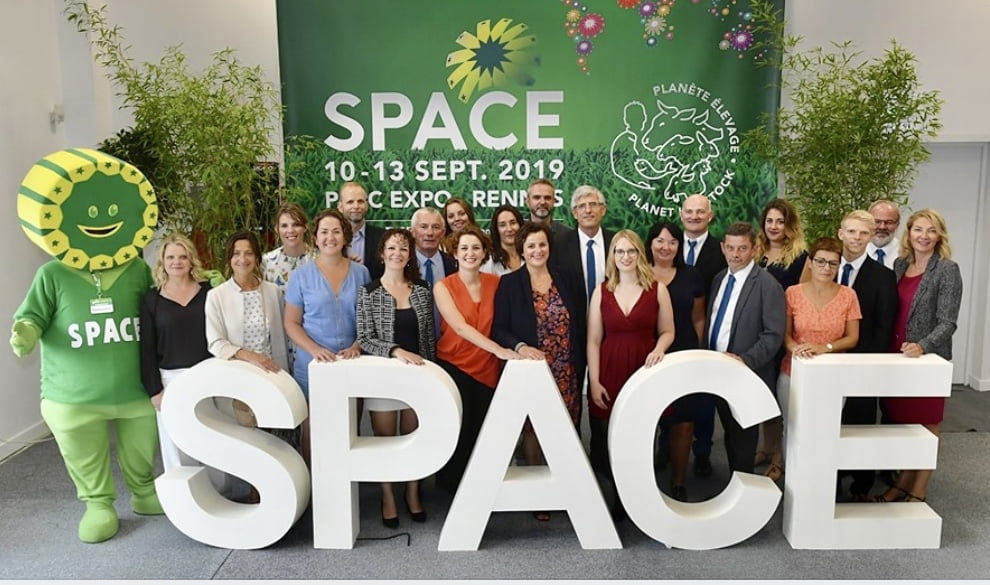 Rennes, France:
SPACE 2019, Thirty-third edition of four days of "Planet Livestock" organized at the Rennes Exhibition Centre, Rennes, France from September 10-13, 2019 was a great success and boasted a cheerful and positive atmosphere. Poultry, Dairy and Aqua farmers working in all types of animal production were able to enjoy the Expo, which is aligned with the image they have of their profession as a constructive, 21st-century sector.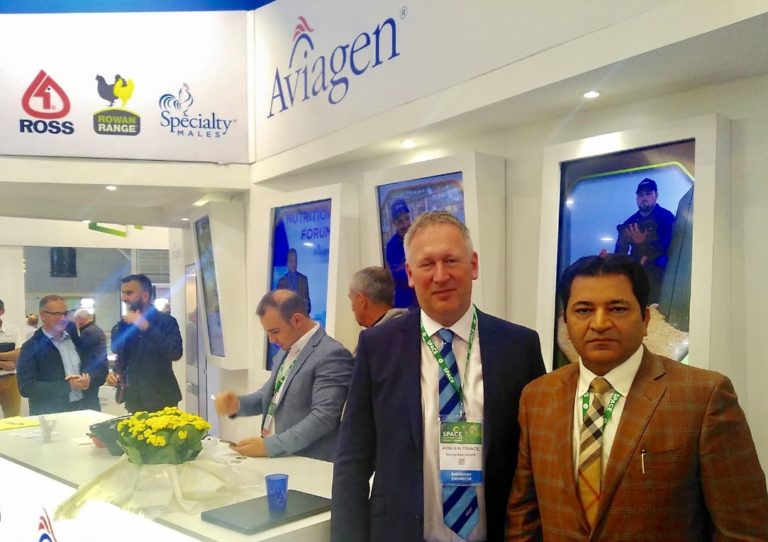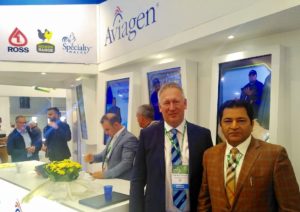 SPACE 2019 brought together 1,400 exhibitors from 42 countries, and 1,05,318 visitors, including 14,706 international visitors from 122 countries. SPACE Expo was marked by the participation of many delegations from Africa, the continent in the spotlight this year- Senegal, Cameroon, Nigeria, Mali, Guinea Conakry and Côte d'Ivoire all came to SPACE with very specific objectives of promoting poultry and livestock development in their countries. Delegation from Russia with its national agency for the development of organic agriculture; China, with a delegation led by the Vice-Governor of Shandong Province; Kazakhstan with its Vice-Minister of Agriculture and its Ambassador to France; and many more.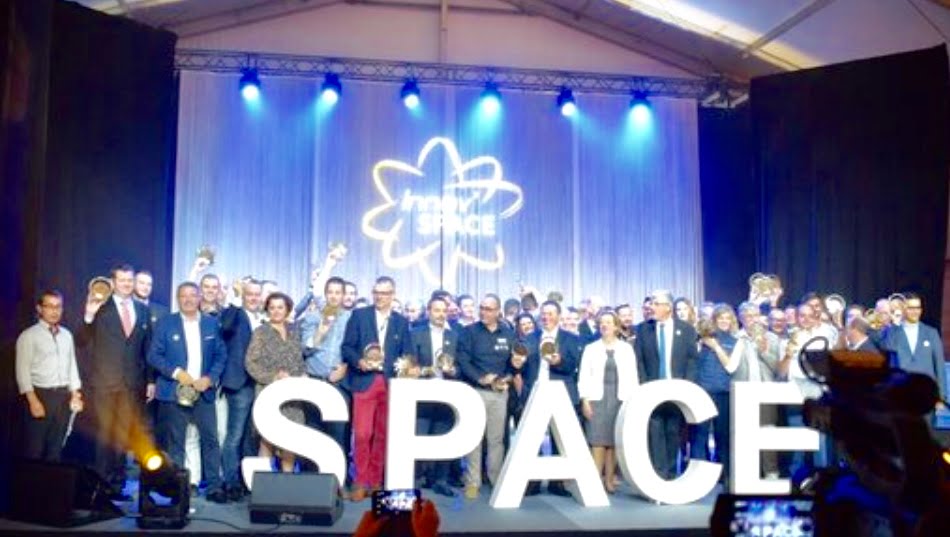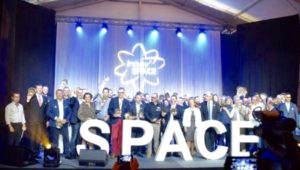 Mr. Marcel DENIEUL defines this SPACE 2019 Show as one of the commitment. He wants farmers to rediscover pride in their profession. He added that Exhibitors at SPACE 2019 unanimously praised the quality of contacts they had with visitors during the four day event. This professionalism, in a globalised world, clearly reflected the constructive and fluid tone of this year's expo.
The official visit in the presence of Didier Guillaume, Minister of Agriculture and Food, as well as Loïg Chesnais-Girard, President of the Brittany Region, provided an opportunity for various stakeholders in the poultry and livestock sector to express their expectations regarding the future orientations of our agriculture, which is going through a period of transition. During the four-day event, SPACE facilitates interactions and networking in its mission to help farmers cope with the changes occurring in the livestock sectors.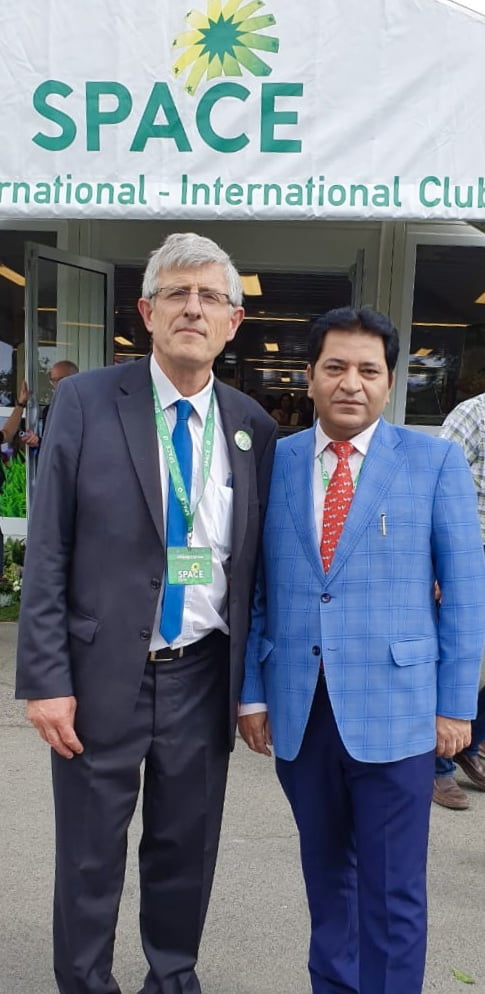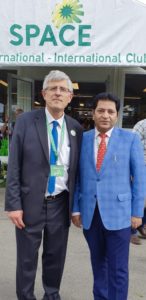 According to Ms. Ane Marie QUEMENER, Commissaire Generale / General Manager SPACE, over 33 years SPACE has become an essential event for all. Created by the leaders of the agricultural organizations, it was designed to be a place to meet debate and exchange ideas, for all farming related professionals.
SPACE 2019 once again showcased innovation in livestock farming thanks to 46 Innov'SPACE winners and four Top Choice awards. Sustainability, health excellence and animal welfare, digital technology and improved working conditions were the main areas addressed by these new products.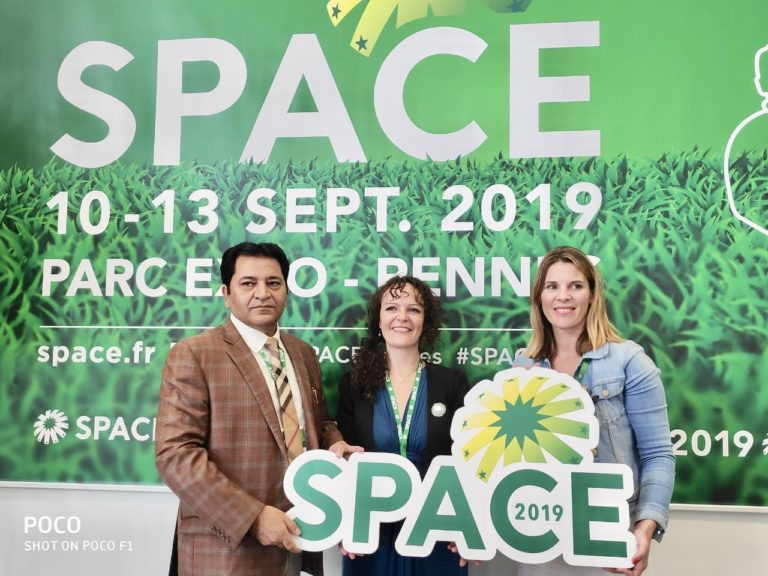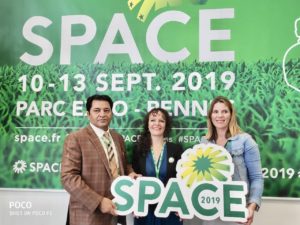 Ms. Cecile BERTHIER, Assistant Exhibition Information & International Press said that SPACE is a key event and a global forum where international exhibitors and visitors meet and share ideas. Ms. Amandine Leroux, International Officer added that for foreign visitors, visits to poultry, dairy & sheep farms and agro industrial facilities were arranged. These tours were supported by ADEPTA and Ministry of Agriculture and Fisheries.
While interacting with exhibitors, they rated SPACE as very high quality trade show. All delegates visiting SPACE Expo appreciated the arrangements at Expo by the organizers especially at the International Club which had all facilities of translators, business meetings and refreshments for the international visitors.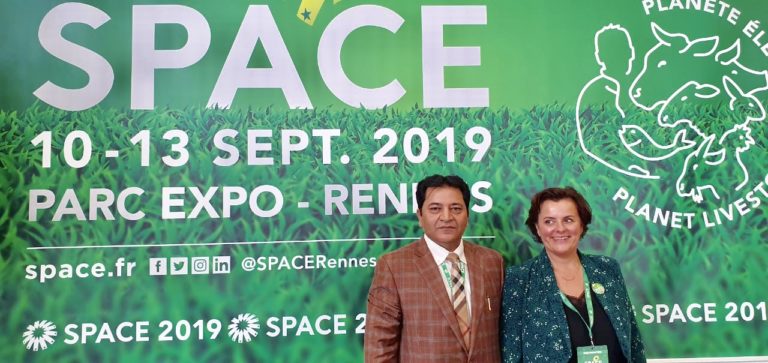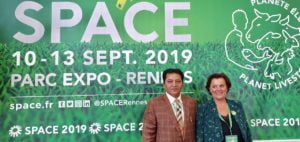 This event focused on Innovation- bringing together buyers and sellers of the latest technology of products and services to make trade visitors business successful. A good number of conferences, debates and seminars that took place during the four days gave this year's event a new dimension, as poultry and livestock farmers were able to express their needs and expectations, in line with the ambition of the creators of SPACE. This year SPACE also opened its doors to aquaculture by organising two conferences on the topic, as well as a tour of a fish farm, and by clearly identifying companies offering solutions for this sector.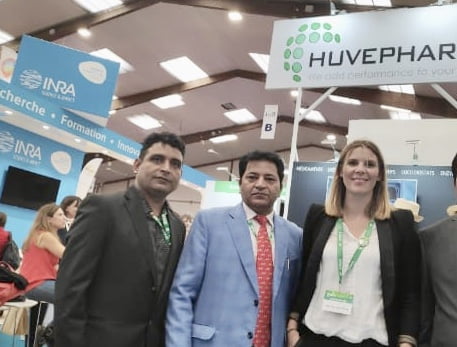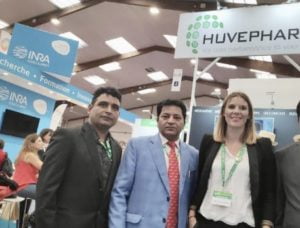 The 33rd edition of SPACE concluded with an excellent record in terms of discussions and contacts, based on trust, in a spirit of construction and progress. The 34th Edition of SPACE will be organized from September 15-18, 2020 at the Rennes Exhibition Centre, Rennes, France.