News
THE GREEN EGG DAY – Raising Awareness of a Precious Protein Source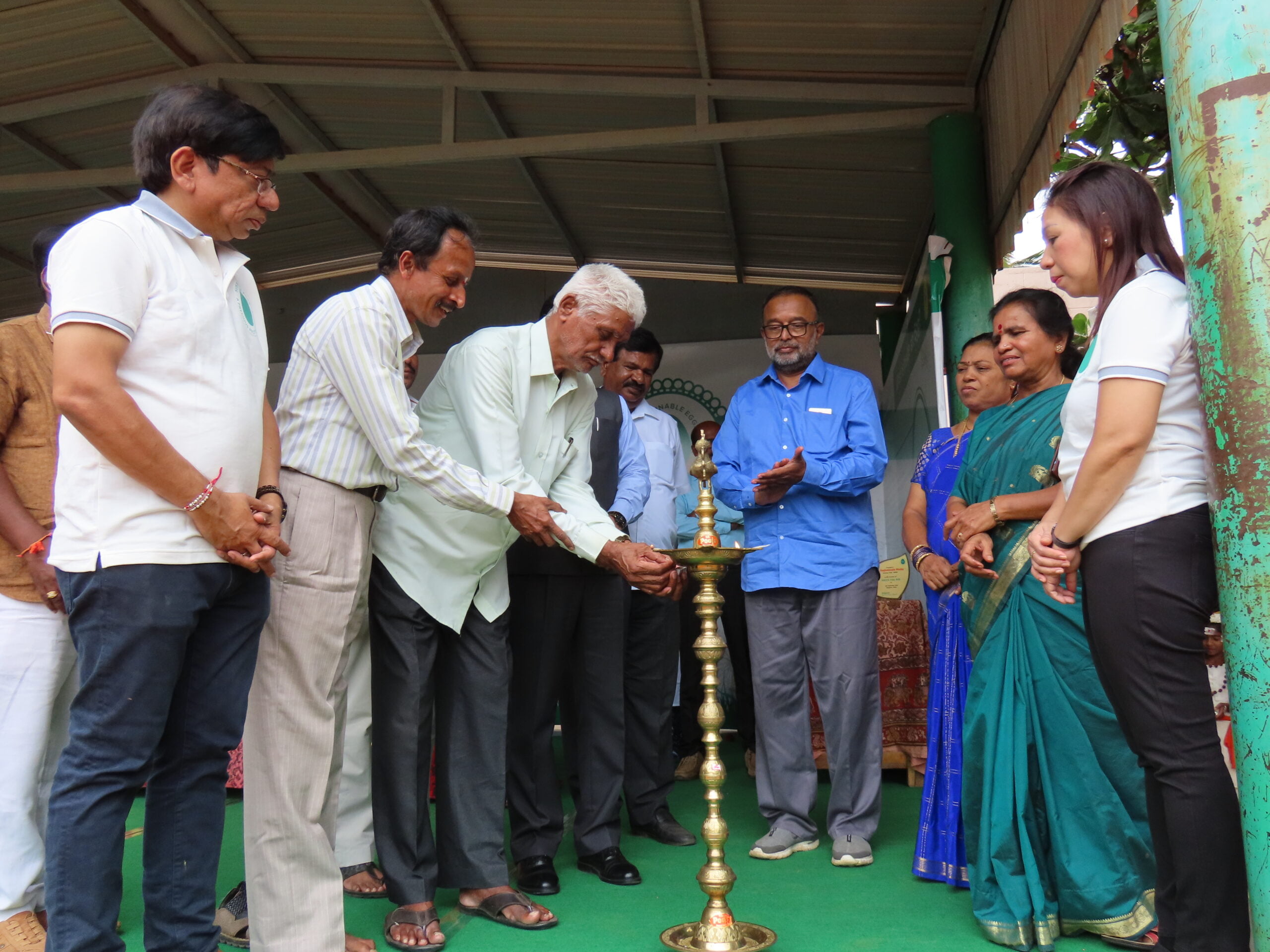 Bangalore:
GREEN Egg Campaign is a flagship event of Delacon Biotechnik GmbH, Austria, was celebrated on 14th Sept 2019 at Bangalore, INDIA. The Green Egg Project is a global campaign within the framework of Delacon's Corporate Social Responsibility activities. The main aim of this project is that people especially children enjoy eating eggs, while educating them about the nutritional and health benefits of this sustainable source of animal protein, strengthen and support the local layer industry and with a global cause of feeding world with safe and sustainable food.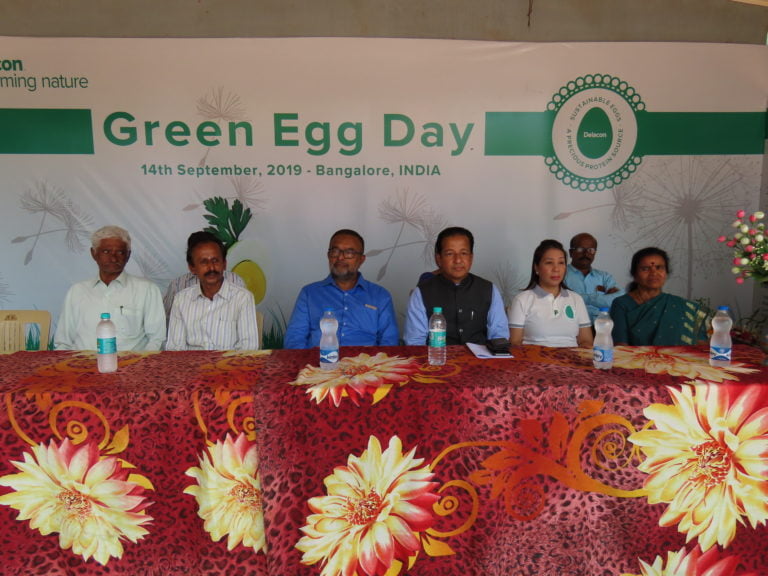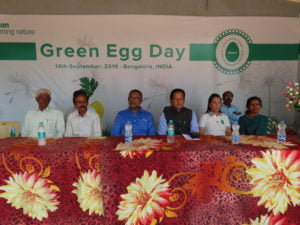 The Green Egg Day was organised at Govt. Model Primary School, Govt. High School and Govt. Pre-University College campus of Kodigehalli, Bangalore. The total students attended the program were 1158 along with the 45 teaching and support staff. The chief guest of the function was Dr Mohamed NadeemFairoze, Former Professor and Head, Department of Livestock and Technology, Veterinary College, Bangalore. The Guest of Honour was Dr Raghavendra Bhatta, Director ICAR- NIANP, Bangalore. Ms Gina Medina, Group Leader Asia, Delacon Singapore Pvt Ltd, came specially to attend this event and meet and know the students of India. This was her maiden visit to India.
The event began with traditional folk dance of Karnataka state wonderfully performed by students of Govt. Higher Secondary School, Thindlu, Bangalore. The students and other audience were mesmerised by the stunning performance of the folk dance by the small school kids.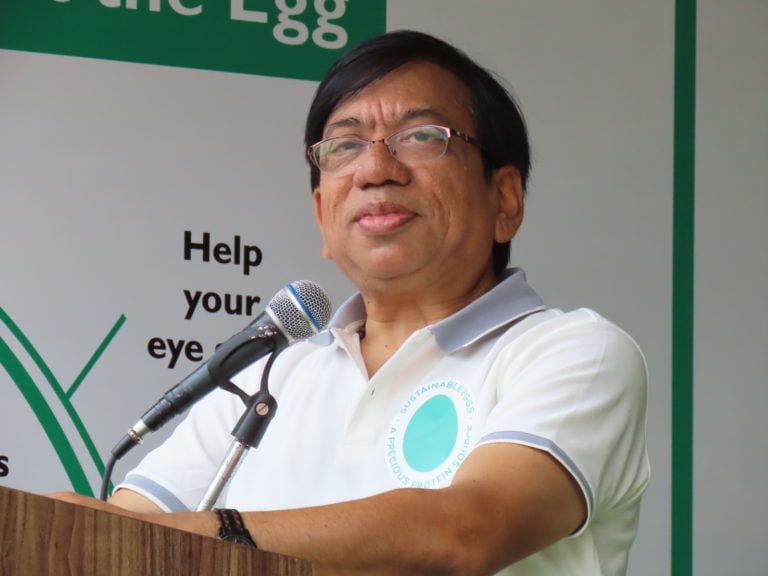 Now it was the turn to make students learn more about the nutritional and magic power of eggs. Prof. Nadeem elaborated the nutritional values of eggs and emphasized on theneed of taking two eggs per day. He said that each student should go back to their home and ask their parents to give them at least one egg per day which will make them healthier, intelligent and successful person in life. Dr Nadeem also answered the questions raised by students about the egg white and yolk. He clarified the myth of not eating yolk by most of the people, thinking that it increases the level of cholesterol in the body etc.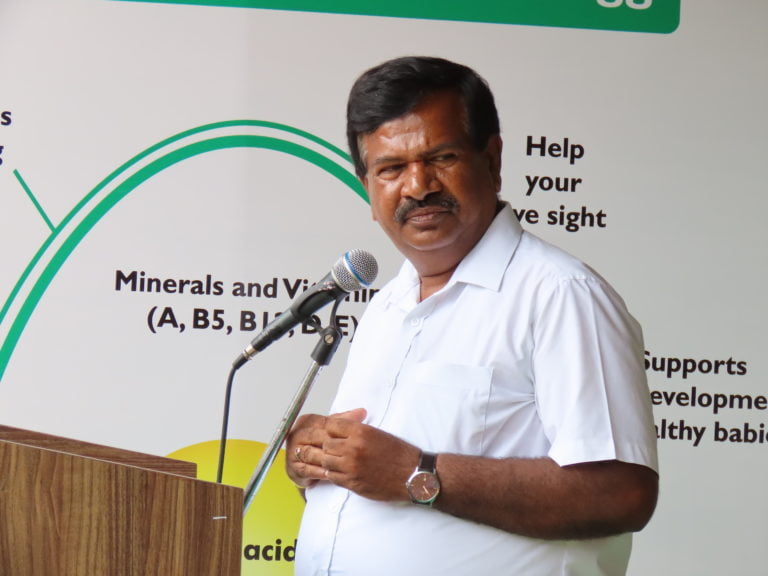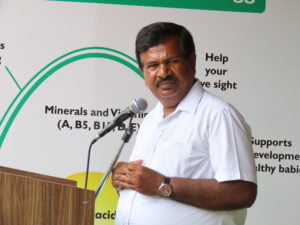 Dr Raghavendra Bhatta gave very impressive facts about eggs and told students that having eggs and proper nutrition can help them in overcoming the malnutrition problem and brighten their future. Eggs helps in development of brain and eventually helps the students to score good marks in exams and succeed in life.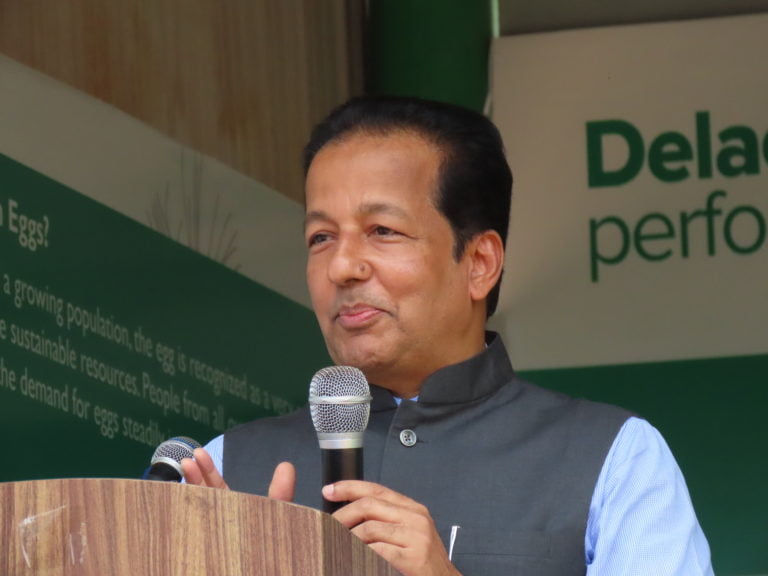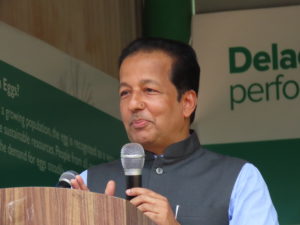 Mr Ramesh Kumar, Principal of PU College explained in detail about the nutritive value of eggs and requested students to refrain eating junk food and very oily food stuffs which are not healthy.
Ms Gina Medina was very happy to see the enthusiasm and participation of kids. She interacted with students about their health, studies and culture. She also told them to ask your mother to include eggs in your meals every day.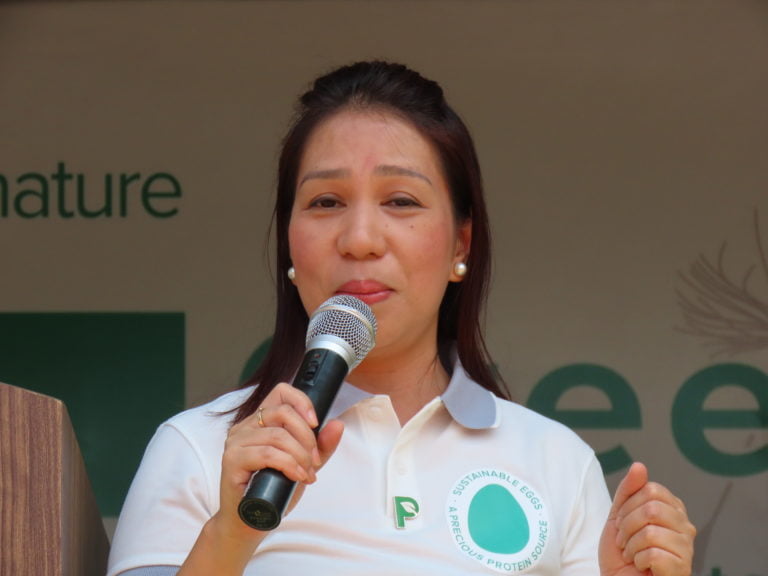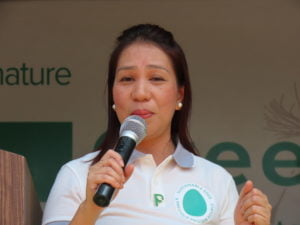 As a support to the school for their new building, Delacon installed one water purifier with capacity of 250 litres per hour for students to get purified drinking water. Delacon also donated text books to 10 meritorious under privileged students of 1st year PU of science faculty. This will help them to secure good marks in exams and excel in their lives.
Delacon distributed pack of 6 eggs to each student so that they take home the eggs and spread the message of eating eggs regularly at home. They were also given refreshment to eat then and there. Nearly 7200 eggs were distributed on that day to students, teachers and support staff. The principal Mr Ramesh Kumar, the management of school appreciated the program and praised Delacon for selecting their school and conducting the event. It was a new and innovative program for them.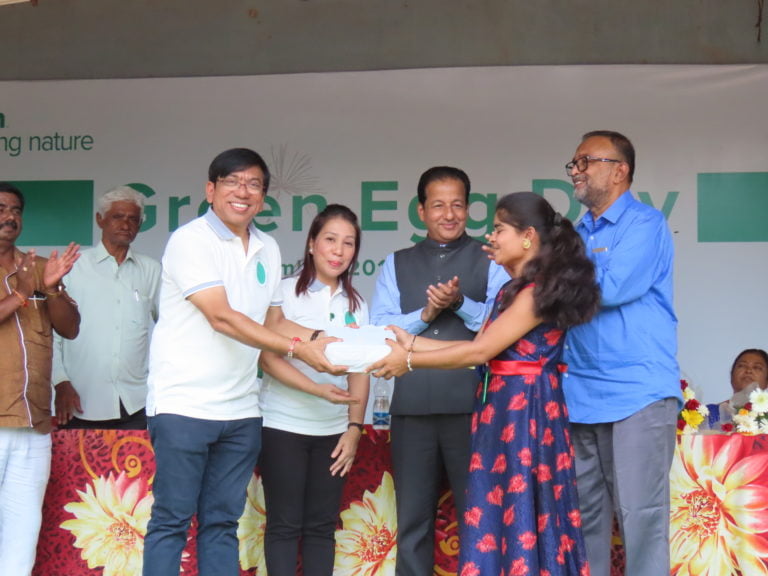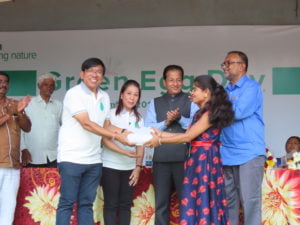 Dr Jeetendra Verma, Regional Manager Delacon conducted the program and lastly proposed the vote of thanks. Delacon acknowledges the support of Mr Seshaiah, Sravan Poultry Farm, Anekel, Bangalore for providing the clean and fresh eggs and packing them for the occasion.