News
Kemin 'Triple Check'(ed) in Kathmandu, Narayanghat and Itahari – Nepal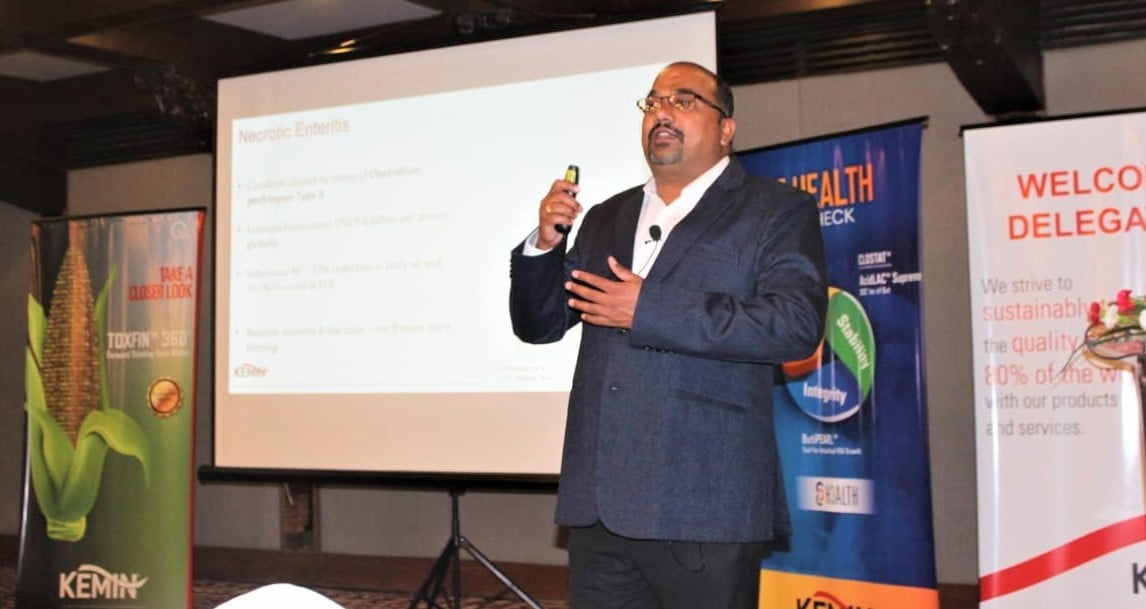 Kemin organized series of workshops on holistic approach for Gut Health Solution across Nepal as per the changing needs of the poultry industry in the Himalayan Nation.
Kathmandu, Nepal (August 09, 2019) – Kemin Industries, a global leader in developing feed ingredients for animal nutrition and health, organized series of workshops across Nepal on 'Holistic Approach for Gut Health Solution'. The workshops took place in Kathmandu, Narayanghat and Itahari.
The increasing awareness towards safe, quality and affordable protein for consumption are imposing more and more pressure on the feed and poultry producers. While the usage of AGPs (Antibiotic Growth Promoters) are already restricted in the country, the efficient gut health management, economical poultry and egg production are becoming the prime criteria for the nation.
Dr. Bayjut Bostami, Zonal Sales Manager – Nepal inaugurated the workshop with his warm welcome note and shared Kemin's new vision and logo. He also emphasized on how Kemin focus to continue the customer services, adding value to customers' business and on a larger perspective towards the vision.
Further discussion led to the gut health scenario in South Asia and Nepal, approaches for an efficient management by Dr. Venket M. Shelke; Technical Expert for Health – South Asia, Kemin Industries South Asia Pvt Ltd.
In the South Asian region especially Nepal, where the poultry producers gave away the usage of Antibiotic Growth Promoters (AGPs) got addressed with various approaches for animal health management while sustaining the economic efficiency. The challenge is to balance the healthiness as well as profitability for the sustainable business operation.
Dr. Chandrasekar S, Marketing Manager introduced the "Triple Check" approach, from feed to farm emphasizing on strengthening the gut health of animals using our unique solutions – CLOSTAT™, AcidLAC™ Supreme, ButiPEARL™& Aleta™.
Usage of second-generation probiotics (CLOSTAT™) along with acidifiers in combination with phytobiotics (AcidLAC Supreme), cutting-edge immunomodulators from algal sources (Aleta™) and in combination with sustained release energy source for gut integrity (ButiPEARL™) would provide enhanced gut functions and animal performance, Chandrasekar added. He also emphasized on the novel findings of the solutions and ideal criteria to choose efficient gut health additives. Overall the level of energy and enthusiasm of the participants were incredible, and we look forward to seeing more of you at our upcoming events.