News
GOVT ALLOWS IMPORT OF MAIZE FOR POULTRY SECTOR, HUGE SHORTFALL PERSISTS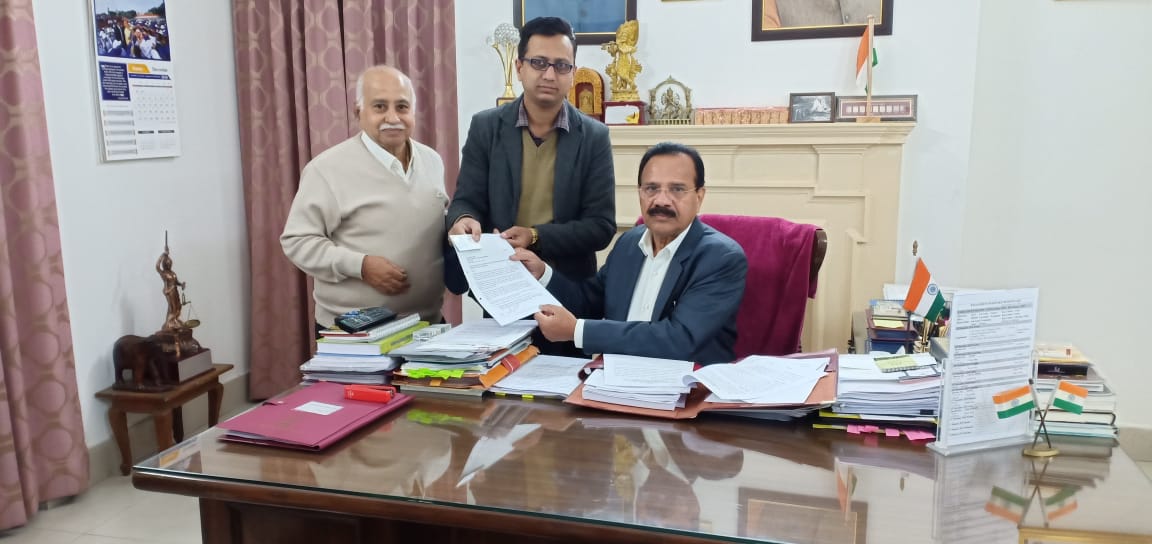 Bangalore:
With the poultry sector hit by severe short supply of maize, the Government of India on April 3, 2019 has notified to import one lakh metric tonnes of yellow maize (feed grade) under the TRQ  (tariff rate quota) scheme. The Karnataka Poultry Farmers and Breeders Association (KPFBA) which made a representation to the Government , while thanking the Minister of Commerce, Dr Suresh Prabhu for the notification, has estimated there is still a huge shortfall of 15 lakh metric tonnes for immediate use.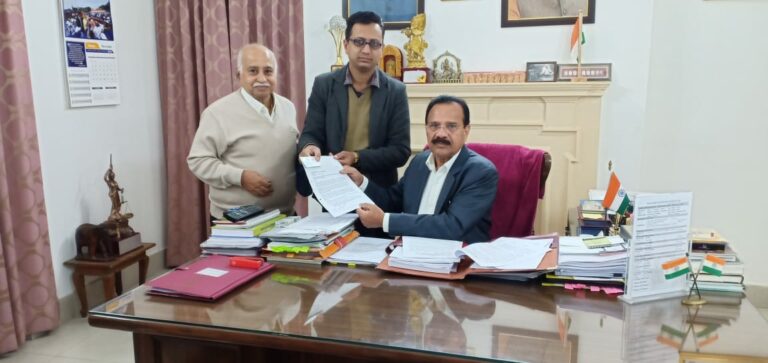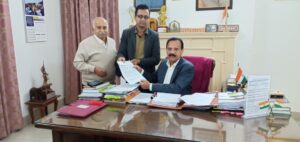 Mr.Naresh Babu & Mr.Inayath Ulla Khan, Executive Secretary – KPFBA with Shri.D.V Sadananda Gowda, Honorable Union
The Government notification itself mentions that there is 'unprecedented' shortage of feed grade maize (for poultry sector) mainly because of 'drought' pest attacks and significant reduction in cultivable areas as in Bihar.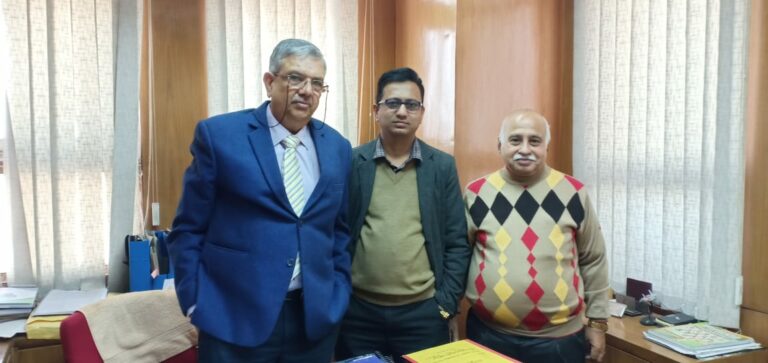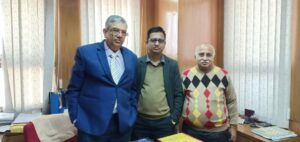 Shri.Rajiv Chaturvedi – Chief Genral Manager, PEC Ltd  – GoI Mr.Inayath Ulla Khan, Executive Secretary – KPFBA & Mr.Naresh Babu
Following the notification, the MMTC floated a global tender for import of yellow maize ( non-genetically modified  organism or GMO) under the TRQ Scheme at 15 per cent Customs Duty and meant only for actual users and not for trading on April 15, 2019. The KPFBA has already given a consolidated list of its actual users.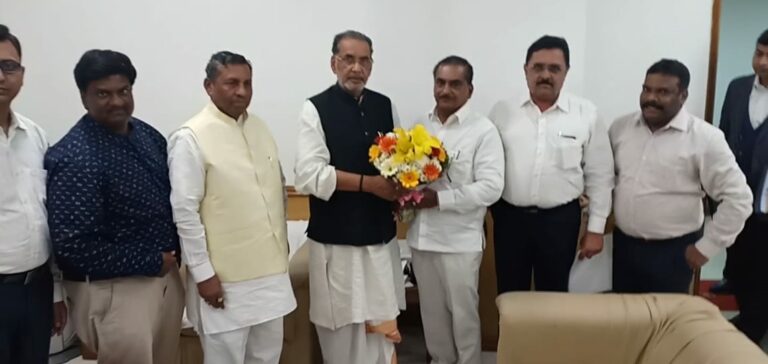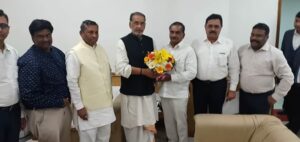 Mr.Inayath Ulla Khan, Executive Secretary – KPFBA, Mr. Mohan Gada, Shri.K.H. Muniyappa, Member of Parliament,  Shri. Radha Mohan Singh, Union Minister of Agriculture & Farmers Welfare, Mr.S.N Raghunath, Mr. Manjesh Kumar Jadav, General Secretary-KPFBA and Mr.Giridhar Kothawar


KPFBA convened and hosted the  Pan India Broiler Coordination Committee Meeting on 24th Jan 2019 in Bangalore under the chairmanship of Mr. Vasanth Kumar – Convener of the PIBCC to discuss on followup action on seeking permission from GoI for Non GMO Maize Import
The notification issued by the Joint Director of Foreign Trade, Mr SP Roy said "as all corns are classified under the same HS code (Exim Code 10059000) wherein the BCD (Basic Customs Duty) is 60 per cent, import of feed grade maize becomes cost prohibitive. Secondly, import under TRQ (5 Lakh MT)  has been suspended due to High Court of Hyderabad of December 31,2014 on classification of corn. The poultry sector had requested the Government to separately classify the feed grade maize from the popcorn grade maize and allow import of the former under TRQ.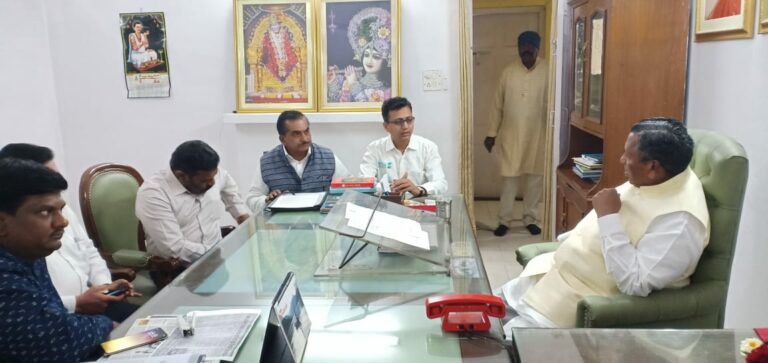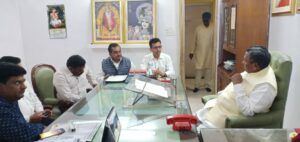 KPFBA delegation meeting with Shri.K.H. Muniyappa, Member of Parliament from Kolar Constituency on 6th Feb 2019 at his New Delhi Residence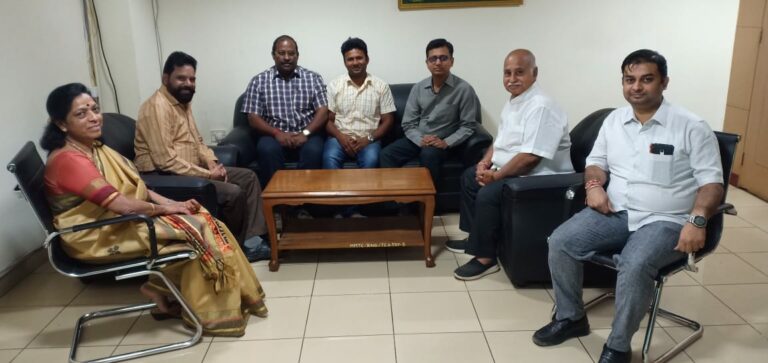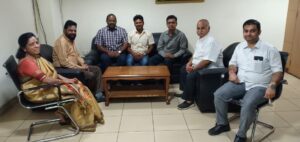 Delegation of KPFBA & NECC meeting with MMTC Bangalore officials to discuss about the procedure to import of Maize
The Ministry has said the process of classification has commenced wherein feed grade and popcorn grade will get different HS codes.
The President of KPFBA, Mr KS Akhilesh Babu ina letter addressed to the Minister of Commerce has stated, "The shortfall in Karnataka alone is over 3 Lakhs metric tonnes. In contrast to this, the permission to import one lakh metric tonnes is not helpful. It will not be sufficient to meet the needs of even a single state. The poultry farmers will continue to suffer from the shortfall of maize."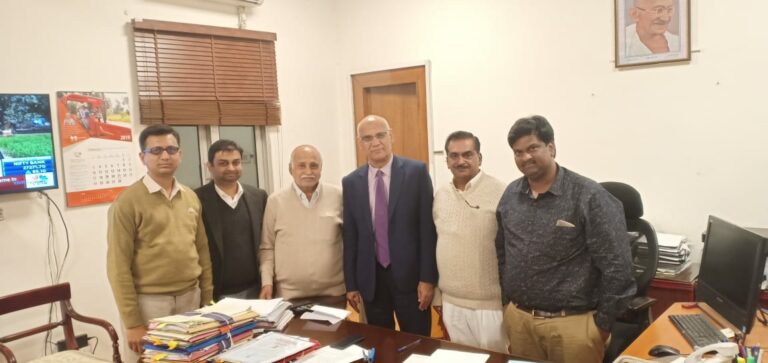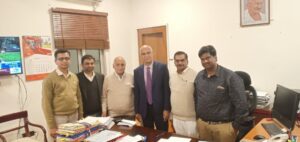 Mr.Inayath Ulla Khan, Executive Secretary – KPFBA, Mr.Nithin Gujjar & Mr.Naresh Babu – Mohit Agencies, Shri.Alok Chaturvedi, Director General of Foreign Trade, GoI, Mr.S.N Raghunath & Mr.Mohan Gada-Members of KPFBA
Mr Akhilesh Babu has also urged the Government to exempt the poultry farmers from payment of 15 per cent Customs Duty as the sector is going through severe crisis. Due to the short supply of maize, the market price for maize is at its highest point, leaving many farmers to starve their poultry, maize being the most preferred feed.
Mr Akhilesh Babu futher said, " We would continue to push the Government to increase the quantum of import at zero per cent customs duty and also to bifurcate the classification of HS codes for feed grade maize and popcorn grade maize at the earliest.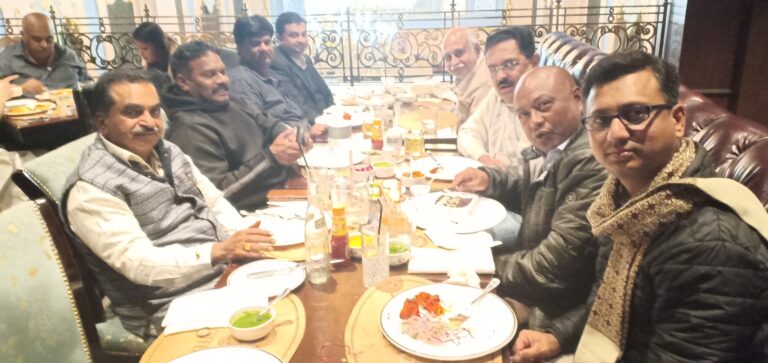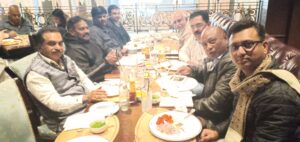 Mr.S.N Raghunath, Mr.Giridhar K, Mr.Mohan Gada, Mr.Nithin Gujjar, Mr.Naresh Babu, Mr.Manjesh Kumar Jadav, General Secretary – KPFBA, Shri. Pynhunlang Blahwar. IAS, Joint Commissioner, (AH), GoI & Mr.Inayath Ulla Khan, Executive Secretary – KPFBA