News
Canara bank bengaluru conducts seminar on prospects of poultry farming in India
Bangalore:
Canara Bank Circle Office, Bengaluru which controls more than 1,200 branches in Karnataka organized a Seminar on Prospects of Poultry Farming in India and Agriculture Credit Camp on 19th March, 2019 at Canara Bank Hitech Conference Hall, MG Road in Bangalore.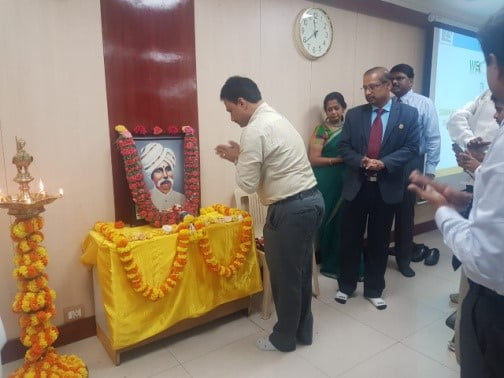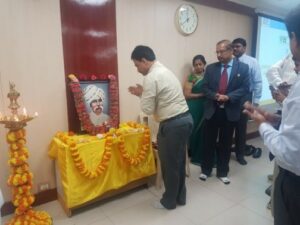 Sri. Vijaya Kumar General Manager, Canara Bank Circle invited all DGMs, Regional Managers, Chief Managers of Agri Credit Canara Banks for the Seminar. Successful poultry entrepreneurs associated with Canara Bank along with prospective poultry entrepreneurs from the region from various districts were the main participants for the Seminar.
Dr. Mahesh P.S., Director, Central Poultry Development Organisation & Training Institute, Government of India, Bangalore was the invited speaker for the theme "Prospects of Poultry Farming in India". Senior Executives of Venkateshwara Group were also invited to speak on Economics and Recent Trends in Poultry.
Smt. Vijaya Lakshmi, Deputy General Manager, Circle Head, Canara Bank welcomed the participants and gave introductory remarks. Sri. Vijaya Kumar, General Manager, briefed about the role of Agriculture and allied sector in the growth of GDP of the country and assured the audience about the commitment of Canara Bank for Agri Sector with a special focus on Poultry Farming.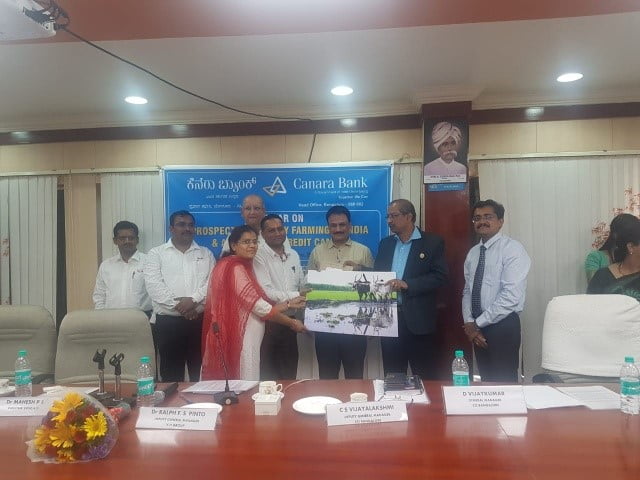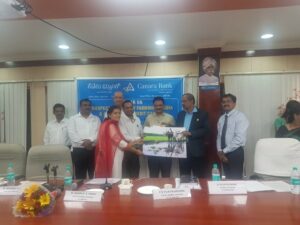 Dr. Mahesh P.S., in his address presented about the Current status of Poultry sector in India in general and Karnataka in particular. The trends illustrated were production of one crore broilers per day and 25 crore table eggs per day in India. Karnataka contributes 10 percent of the broiler production with one million broilers per day and about 1.5 crores table eggs perday.
The current poultry trends in India are highly efficient in all aspects namely, productivity, genetic efficiency, nutritional performance, management principles comparable to any part of the world.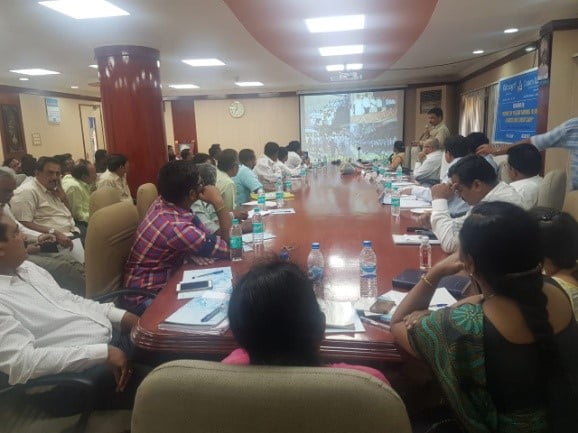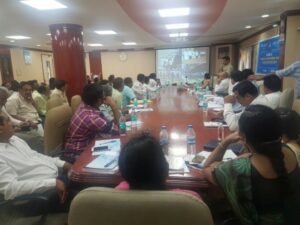 Dr. Mahesh emphasized the need of adopting innovative technologies in marketing of poultry products which is currently a weak link in the sector. He further presented that India is on a internet highway with more than 60 crore smart phone holders as smart citizens of changing "Neo India". Any business strategy has to factor these numbers in their marketing.
He narrated startup success stories namely Flipkart, Oyo, Ola, Byjus, Swiggy, Paytm etc., which were started by youth of India from simple background. The most innovative success story of "ID foods" was briefed as a trend setter in the food sector for solving household problem of many middle class and upper middle class population.
The estimated numbers of groceries sector is about 300 billion dollars (21 lakh crores) and the meat sector is about 30 billion dollars (21,000 crores). Further, Dr. Mahesh explained about Tsunami in Food Delivery System by the likes of Swiggy, Zomato, Uber Eats, Food Panda etc., which are changing the lifestyle of cooking women and men in India. The estimated delivery order per day through such networks is about 2 million.
These changes have brought about in an exponential manner by new technologies namely Artificial Intelligence (AI), Machine Learning (ML), Data Mining and IoT (internet of Things).Some of the trendsetters who have adopted such technologies in poultry sector are Licious, Bangalore based operating in more than 10 cities is estimated to have 6,000 orders per day. Zap fresh, Delhi based 1,500 orders per day. Tender Cuts, Chennai based 1,500 orders per day, Delhi Bazar, Kolkata based 500 orders per day.
The other national trend setters in Meat Sector are Fresh to Home, Easy Meats, Gourmet Delights, Loin Fresh, Mastaan F&M and Lets Meat etc. The other home grown players in Karnataka are Licious, Fresh to Home, Meat & Eat, Happy Meat, Tender Fresh, Coastal Chicken, Al-Arif, Ruchi and many more to join.
`Ultimately, Dr. Mahesh warned the young entrepreneurs that "If we don't catch up, the new trend is Globalization – setting up of local enterprises by foreign nationals for domestic and export market. The example illustrated was Arthur's Foods established by German National at the outskirts of Bangalore Rural with a surprising tagline "German Quality – Made in India". The Arthur Foods is producing International Products in Meat sector for both domestic consumption and for Export. Dr. Mahesh promised a great future for Indian poultry sector if it transforms pragmatically by adopting innovative strategies in Marketing of Meat sector.
The executives of Venky's, briefed about Economics of Broiler Integration, Trends in Layer farming and breeder farming in India. They assured the participants that private poultry sector in India is in tandem with Government Sector which is working to support farmers effectively for the growth of Poultry sector.
The Successful entrepreneurs included a retired lady IAS Officer along with educated and rural entrepreneurs having a turnover of 10 to 20 crore with their hard work in poultry sector. Both successful and prospective entrepreneurs interacted with experts.
Sanction letters of new projects was handed over to more than 10 entrepreneurs on this day by General Manager, Shri. Vijaya Kumar and Smt. Vijaya Lakshmi, DGM.
Dr. Swamy, Chief Manager, Canara Bank, HItech Branch proposed vote of thanks and expressed sincere thanks to GM, DGM and other invitees with a special thanks to Director, CPDO&TI and senior executives of VH group.