News
Aviagen Strengthens Service to Customers in India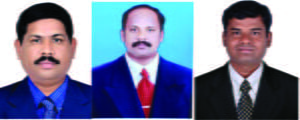 April 24, 2019 – Udumalpet, India
New appointments follow growth, success in important region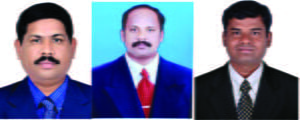 Aviagen cares about its customers in India and continuously works to improve its service to them. Demand for Aviagen's popular bird known locally as the 308 AP is on the rise, and in order to continue to provide excellent support, the company has strengthened its customer service team in the central and southern regions of the country.
Dr. R.V. Shantanavar has been named Senior Technical Service Manager, based in Bangalore. He comes to Aviagen with more than 15 years of experience at Godrej Agrovet, where he managed grandparent and parent broiler breeding stock. A valuable addition to the Aviagen team, Dr. Shantanavar brings a wealth of knowledge and husbandry skills to share with our customers.
Newly appointed Technical Service Manager Mr. A. Murugesan will support Aviagen's growth in the southern states of Tamil Nadu, Kerala, Andra Pradesh, Karnataka and Telangana, and will benefit customers with his vast experience in managing birds in environmentally controlled housing. Mr. Murugesan started his poultry career in 2000 at Suguna Foods, where progressed to become Senior Manager Breeder Production.
Additionally, Dr. Loganathan Ramasamy is the new Technical Service Manager. Customers throughout the country will profit from his breeder and broiler management experience and in-depth knowledge in poultry nutrition. He earned a Master of Veterinary Science in 2012.
Dr. Joshua Thangaraj, Aviagen's Head of Technical Service commented, "We're growing fast, and must keep pace with the demands of our customers. The industry too is changing, with more environmentally controlled housing and less use of antibiotics. These highly skilled colleagues will complement our current team and contribute to the success of our customers by providing best-practice advice for managing birds now and into the future. We are delighted to have them join our team in India."
India specific market needs :
Aviagen is committed to the success of poultry growers in India, an important and rapidly developing region. The company leverages its extensive balanced breeding expertise to bring to market birds that offer a strong balance of broiler and breeder traits to meet diverse market needs.
The Ross® 308 AP has rapidly gained market share throughout Latin America and the US with its healthy growth rate, good chick numbers, high meat yield, and robustness – qualities that are also essential for farmers in the Indian market. "As a result of this balanced performance and its environmental hardiness, the "AP" as it us known by local producers has seen a tremendous increase in popularity and demand in India," added Dr Joshua.
For more information about the balanced performance of the "308 AP" contact us at Ross308AP@aviagen.com.