News
Srinivasa Farms Group Chairman Chitturi Jagapati Rao Becomes the First Asian to Win IEC's "International Egg Person" of the Year Award 2023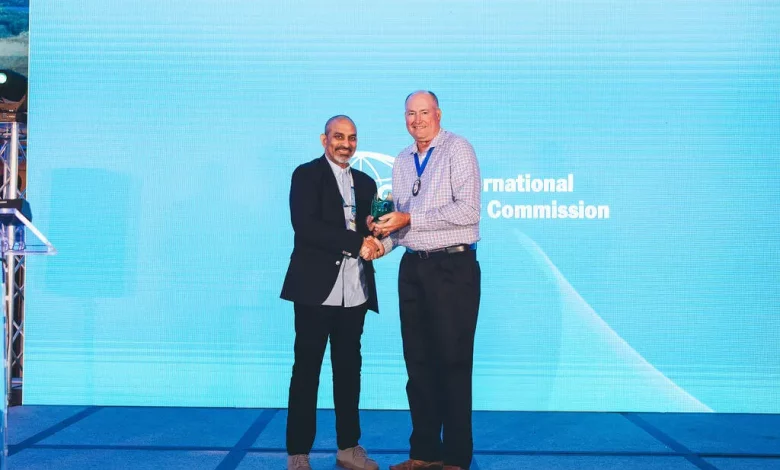 Hyderabad, India, October 10, 2023: Shri. Chitturi Jagapati Rao, Chairman of Srinivasa Farms Group, and one of the founders of the National Egg Coordination Committee in India has been bestowed with the prestigious Denis Wellstead Award "International Egg Person of the Year 2023" by The International Egg Commission (IEC). He is the first Asian to receive this highest award.
The International Egg Commission (IEC) recognised and presented the award for his notable success and outstanding achievements across the global egg industry at the recent IEC Global Leadership Conference Lake Louise 2023.
Presenting the award IEC Chairman, Greg Hinton said "Shri Chitturi has contributed significantly to the development of the Indian poultry sector throughout his lifetime. He not only built his own business, Srinivasa Farms Group, from the ground up, but he has also been instrumental in working closely with the government to streamline processes for the industry, creating better employment opportunities and raising the calibre of poultry products in India."
"Shri Chitturi was one of the founders of the National Egg Coordination Committee in India, an association for producers which has been instrumental in supporting the industry to grow exponentially. Shri. Chitturi's contributions to the Indian layer industry have not only revolutionised the sector but also improved the lives of many people, so we are thrilled to honour him with this award." Greg added.
On being honored with the "International Egg Person Award" Chitturi Jagapati Rao said, "I am deeply honored and humbled to receive the prestigious 'International Egg Person of the Year' award. Eggs are not just a source of nutrition but also a symbol of hope and sustainability for a brighter future. This recognition is a testament to the incredible work of countless individuals and organizations dedicated to advancing the egg industry globally. I share this honor with all those who are committed to promoting the benefits of eggs, and the family of Srinivasa Hatcheries Group."
IEC Chairman Greg Hinton said: "The IEC awards are always a highlight of the Global Leadership Conference, offering an opportunity for us to honour the passion, commitment, and enthusiasm of brilliant individuals and organisations within our industry every year."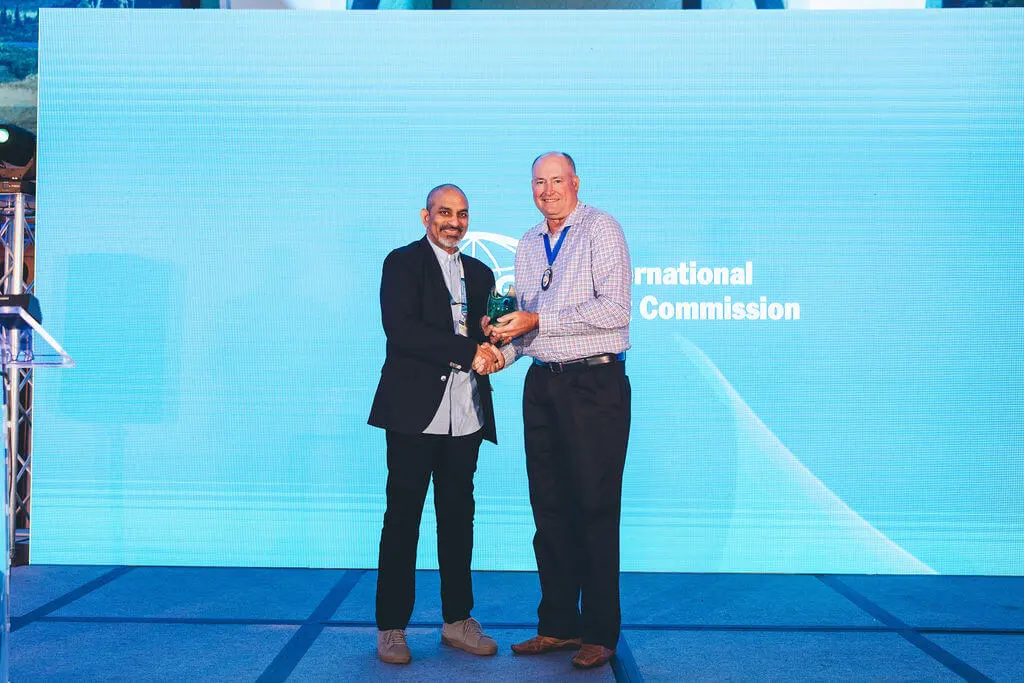 About Srinivasa Farms Group
The Srinivasa Group was founded in 1965 when Jagapati Rao Chitturi (chairman) forayed into the poultry business in Hyderabad. It operates an integrated layer and broiler breeding business in India and is headquartered in Hyderabad, Telangana (TS), India. The Company has presence in soybean crushing, feed mills, layer and broiler breeding, integrated contract farming and a slaughterhouse (Chicken Processing Plant). The group envisaged a mega food park as part of its diversification plans to provide food processing infrastructure to small and medium enterprise. Srinivasa Group committed to pursue a collaborative growth model to expand allied businesses such as retail, processed foods and agri-businesses.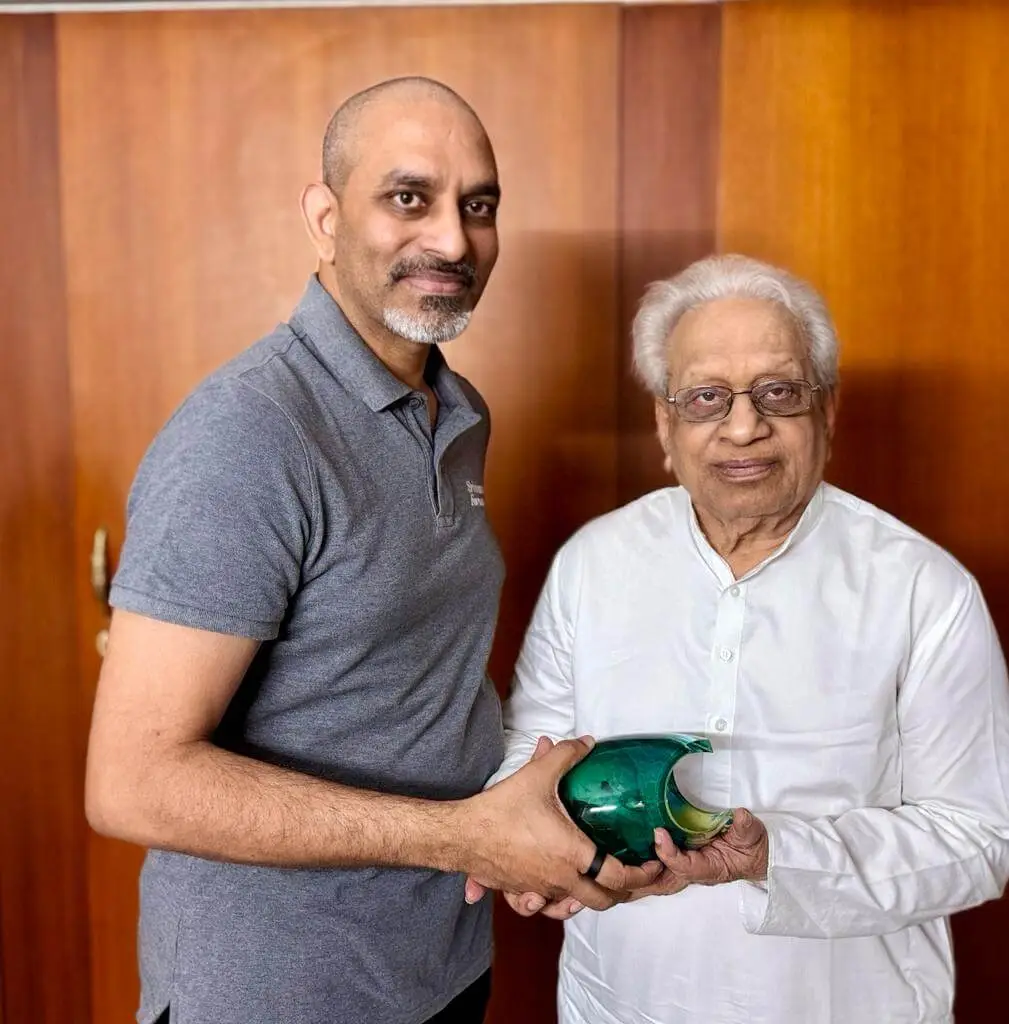 Additional Information
Soybean Crushing Plant: Located near Nagpur, with a 150,000 MT annual crushing capacity.
Feed Mills: Near Vijayawada, with a combined capacity of 237,600 MT per year, using soybean meal from the Company's crushing plant.
Layer and Broiler Breeder Farms: Parent capacity of 420,000 birds and 32 million DOCs per year for layers. 3,00,000 parent birds producing 60 million HEs per year for broilers.
Integrated Contract Farms: Located in Andhra Pradesh and Telangana, rearing 10 million birds with support services for contract farmers.
Chicken Processing Plant (CPP): Near Hyderabad, processes 2,000 birds/hour, licensed by FSSAI. HACCP and FSSC certified.
Mega Food Park (MFP): Developed in Andhra Pradesh, spread over 54 acres, with a hub-and-spoke model. FSSAI approved and FSSC certified plant
Branded Egg Sales (Hello Eggs and Freshen brands) to retail stores and institutions
About The International Egg Commission
Established in 1964, the International Egg Commission (IEC) is a not-for-profit organisation that represents the egg industry internationally; it has members in around 80 different countries. Its members include national egg associations, egg farmers, egg graders, and processors around the world. Part of the role of the IEC is to provide information to assist with national and international decisions and policy-making, it does this through its membership, its publications, and liaison with other international organisations, including World Organisation for Animal Health (WOAH), World Health Organization (WHO), Consumer Goods Forum (CGF), and the United Nations' Food and Agriculture Organization (FAO).