News
MR. B S RANA INTERVIEWED LEADERSHIP TEAM OF NOVUS
MR. B S RANA INTERVIEWED LEADERSHIP TEAM OF NOVUS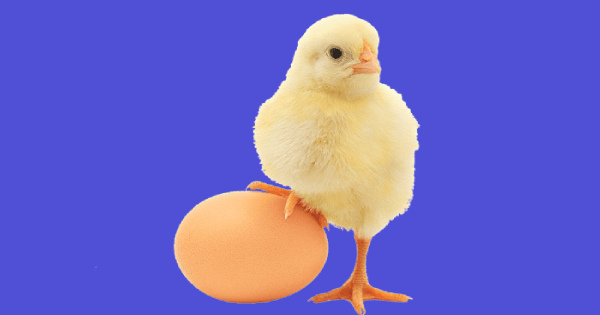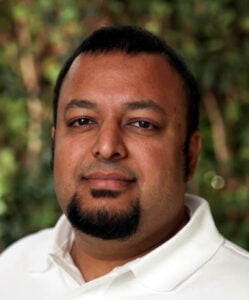 LEADERSHIP TEAM OF NOVUS
Can you narrate a brief history of Novus?
Novus's story and scientific roots originate in the 1950s. In 1959, the U.S. Food and Drug Administration (FDA) approved our flagship products as an animal feed additive. Our owners, Mitsui & Co. Ltd. and Nippon Soda Co., Ltd., purchased the rights to those products in 1991, setting Novus on the path of health through nutrition based on science.
Why did Novus choose Feed Additive segment?
Novus's roots have been deep in the feed additive segment since our inception: commercializing a liquid source of methionine in the form of HMTBa branded as ALIMET® feed supplement and MHA® feed supplement (dry form). Since then, Novus has continued to bring innovation to the feed additive segment by developing several HMTBa derivate products such as MINTREX® chelated trace minerals, ACTIVATE® DA nutritional feed acid, and MFP® feed supplement, solutions that optimize nutrient utilization such as CIBENZA® DP100 enzyme feed additive, and solutions that impact gut performance and health such as NEXT ENHANCE® 150 feed additive and AVIMATRIX® feed supplement.
What are your quality certifications?
Novus is dedicated to delivering complete animal nutrition and health solutions that exceed global standards. To ensure the safest and highest quality minerals, Novus has developed the Novus Quality Management System. This comprehensive process carefully examines raw materials from suppliers for undesirable contaminants, uses exact processes to maintain a pure manufacturing environment, reviews each batch for quality compliance, and tests using industry standards and Novus proprietary methods to ensure rigorous purity and performance specifications.
All Novus minerals manufacturing and packaging facilities have one or more certifications (FAMI-QS, ISO 9001, ISO 22000, ISO 14000, HACCP, FC 14000, or AFIA Safe Food/Safe Feed).
What is your global turnover per annum?
Novus is a privately held company and as such does not publish financial information.
Is there any new product in the pipeline?
Yes, Novus has a robust product pipeline both through internal innovation and joint partnerships. Our innovation is centered around bringing new solutions to existing customer pain points either through disruptive delivery systems like INTERIUS® technology or by addressing evolving market dynamics as a new frontier emerges in animal health challenges through nutrition.
Is Novus in for expansions or acquisitions?
Novus is always looking to commercialize solutions that add value to our customers. Our route to market can be through internal innovation programs, working with emerging technology through joint development or commercialization projects, or through acquisitions.
What is an investment in the R&D unit of Novus?
We invest a significant portion of our annual operating budget in research and development. The R&D budget funds all global research facilities, a staff of R&D experts, as well as external research activities.
Novus takes innovation projects from ideation to commercialization through a stage-gate process, ensuring at all times that we position our solutions to deliver maximum value to our customers. In addition, Novus has a team of animal nutrition scientists who work with key thought leaders, universities, and commercial research organizations or CROs to outline the tangible benefits in livestock performance on both nutritional and health parameters.
More than 10% of Novus employees worldwide are scientists and/or involved with R&D.
What is the export scenario of Novus products?
Novus operates directly or indirectly in more than 100 countries and has a large global footprint. With specialty manufacturing based in several regions, Novus prides itself on being a multi-source exporter. Novus also operates a best-in-class HMTBa manufacturing plant in Texas, U.S. that is the source of Novus's ALIMET® exports globally.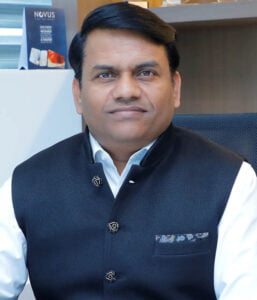 Do you conduct an on-farm trial of your products and release efficacy data?
Yes, we strive to provide products with demonstrable value. For that reason, we conduct exhaustive research and trials both in vivo and in vitro. We capture the data and publish trial report summaries available for customers globally.
What is the pharmaceutical business share of Novus in India?
Novus is not in the pharmaceutical business. We are one of the leading animal nutrition companies around the globe with a strong presence in methionine and a specialty business that includes amino acids, organic trace minerals, enzymes, and gut health solutions for livestock, poultry, and aquaculture industries. In South Asia, we are market leaders in minerals and enzymes.
What are the inputs of Novus in the CSR sector?
As a company, Novus makes philanthropy and community service a major part of its corporate culture. Corporate Social Responsibility is very important and here in India, one of the goals of our CSR team is "Making schools more sustainable by uplifting their basic infrastructure and turning them into a better placefor educational progression for poor children.'' We are partnered with Bhumi, which is one of India's largest independent and youth volunteer non-profit organizations. They contribute to causes like education, environment, animals, and community welfare that the Novus team also views as major areas of community development and sustainability for the nation.
What is the marketing reach/network of Novus business in India?
Novus has a PAN-India presence with strong business in the Indian sub-continent countries as well. We have a strong business network and are the leading supplier of enzymes and our unique organic trace minerals, which are bis-chelated with methionine source HMTBa
Why should consumers go for Novus products in fierce competition from other companies in India?
We strive to provide products with demonstrable value. Our research focuses on leading-edge concepts, and we are committed to supplying preferred products and services. This is one of the strongest aspects that differentiates Novus from others.
Is there any new product in the pipeline as per Indian conditions?
Apart from methionine, where Novus is a global leader, we have a very strong presence in core specialty product segments of chelated minerals, enzymes, and eubiotics worldwide.
To further strengthen our position as a provider of gut health solutions, we recently introduced two products in India: AVIMATRIX® feed supplement, a protected benzoic acid, and NEXT ENHANCE® 150 feed additive encapsulated essential oils.
We have plans to further grow and strengthen our leadership position in these product segments through the addition of new products and services that keep in step with changing customer needs and market dynamics.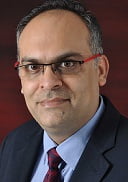 Explain the Novus business status in Asia?
Novus is serving customers in all the countries in Asia, either directly or through business partners. Our focus areas in Asia, and globally, are diverse and include helping customers optimize reproductive and structural health, gut performance, nutrient utilization, and, ultimately, sustainable protein production. Some of the key strategies we are helping our customers are improving the performance of poultry breeders and sows, improving eggshell quality, enhancing young animal nutrition, optimizing gut health, maximizing protein output quality in milk, and providing feed cost savings across the species.
Where does Novus see its business growth in the coming 10 years in Asia?
Asia will continue to be the growth driver for protein production. Some of the published reports suggest that 20% of the incremental global demand for poultry meat will come from China and around 5 to 10% from India. It's said Indonesia, the Philippines, and Vietnam will collectively contribute to another 10% of the incremental global poultry demand. Fifty percent of the incremental global pork demand is also expected to come from China. Dairy is another growth driver in all developing countries. Historically, Novus has had a strong presence in poultry and swine because of our methionine business. We expect to continue expanding our business in those species. We are currently investing in the dairy industries in India, Australia, and New Zealand, and exploring aqua as a future opportunity in the whole region.
What are the business problems you face in different Asian countries because of different competitors?
We do not see competitors as a problem. Healthy and ethical competition is good for the industry. The competition encourages us to think differently about how we can continuously innovate new products, solutions, and services, and continue adding value to our customers.