News
Virtual event: V-Connect Indonesia Edition to be organized from 24-25 November 2021 ILDEX Indonesia and Aquatica Asia postponed to 9-11November 2022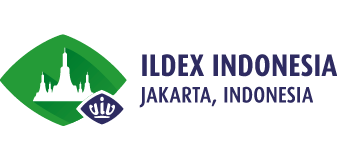 The decision is made in view of the new COVID-19 situation in Indonesia and with the deep concern on the health of the exhibitors and stakeholders.
Although the local vaccination is speeding up, daily Covid cases remains at high level in Indonesia and a partial lockdown has been implemented by the local authority. Besides, according to the ASPERAPI (Indonesia Exhibition Companies Association) information, there is no official statement or clear timeline on reopening physical exhibitions this year. All these are making international and local travels very difficult and there is no signal that these measurements are to be lifted in the near term.
Therefore, by postponing the event to Q4, 2022, we anticipate widespread mass vaccination can be expected in Indonesia and cross-border travel is gradually back in normal and the event is set at an ideal timing to meet the market demand after year-long of downturn.
 ILDEX Indonesiaand Aquatica Asia is thus re-scheduled to 9-11 November 2022 at Hall 3-3A, Indonesia Convention Exhibition (ICE), Jakarta, Indonesia.
In the meanwhile, following the Vietnam Edition and Asia Edition, VNU is delighted to confirm that thevirtual form of the show"V-Connect Indonesia Edition" is still set to be online during 24-25 November 2021 as scheduled.
"V-Connect" platform is the digital platform developed by VIV and ILDEX team to enable in-person B2B networking and provides a progressive web-based, smartphone-supported online ecosystem optimized for all attendees to meet, network and make deals for ASEAN's Feed to Food Industry. In July, the very first edition "V-Connect Vietnam Edition" was organized and the platform hosted hundreds of exhibitors and visitors and the Asia Edition will follow in the upcoming September. 
"V-Connect Indonesia Edition" will be the designated platform of ILDEX Indonesia and registration portal of the platform will be opened for pre-event appointment from October onwards. "V-Connect Indonesia Edition" is aimed to offer businesses a reliable, responsive and highly actionable platform through which to grow as we continue to adapt to and prosper during the current global climate.
VNU Asia Pacific, together with its global partners, will continue the support to all exhibitors and stakeholders on all issues associated with show preparation.
For more information, please visit the official websites: www.ildex-indonesia.com