News
New Ross App Puts Valuable Management Tools at the Fingertips of Aviagen India Customers

Useful app joins the company's growing catalogue of resources for chicken producers
September 10th, 2021 – Udumalpet, India.
Avia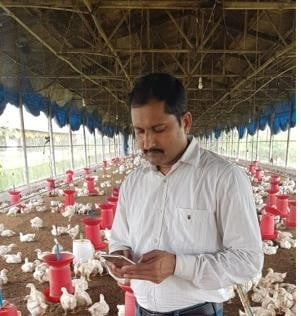 gen® India recently launched a new app, giving its valued Ross customers throughout the country instant and easy access to the latest Parent Stock (PS) and broiler management information, along with other beneficial reference and monitoring tools.
With the introduction of the new app, these helpful tools and capabilities are now just a click away:
• Ability to benchmark flocks against PS and broiler Performance Objectives
• Access to newly published PS Performance Objectives
• Broiler and PS Nutrition Specifications
• Date finder to match calendar dates with flock age for easy performance tracking
• Quick calculation of meat yield and Production Efficiency Factor (PEF)
• Scoring tool to count birds in up to five subgroups (expressed in %)
• Unit converter to switch between global measurement systems
Users may tailor the app to their preferred languages, regions and measurement systems.
"We care about our customers, and are always looking for ways to better serve them," commented Aviagen India Business Manager Marc Scott. "With this new Ross app, customers have convenient access to vital information to help improve the health, welfare and performance of their birds, anytime and from anywhere."
Available in 16 languages (soon to be more), the handy tools can be downloaded to Android or Apple mobile phones or other devices from these links:
Android:
https://play.google.com/store/apps/details?id=com.aviagen.ross iOS (Apple):
https://apps.apple.com/us/app/ross/id1435785489#?platform=iphone