News
Chr. Hansen expands its business into Indian Livestock

Discover how good bacteria in livestock farming can improve animal health and feed conversion, through Chr. Hansen's science based sustainable solutions.
Chr. Hansen is a global, differentiated bioscience company that develops natural ingredient solutions for the food, nutritional, pharmaceutical and agricultural industries. Uniquely positioned to drive positive change through microbial solutions, Chr. Hansen has worked for over 145 years to enable sustainable agriculture, fewer additives and healthier living for more people around the world.
Chr. Hansen's microbial and fermentation technology platforms, including a broad and relevant collection of around 40,000 microbial strains, have game-changing potential. Matching customer needs and global trends, Chr. Hansen continues to unlock the power of good bacteria to respond to global challenges such as food waste, global health and the overuse of antibiotics and pesticides. As the world's most sustainable biotech company, Chr. Hansen touches the lives of more than 100 Crore people every day. Driven by its legacy of innovation and curiosity to pioneer science, the Company's purpose – To grow a better world. Naturally. – is at the heart of everything that Chr. Hansen does.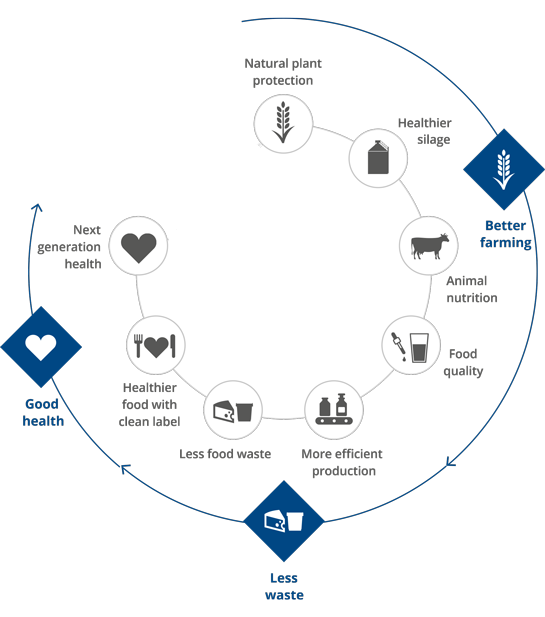 Pioneering science
Backed by more than 145 years of innovation and its curiosity to pioneer, Chr. Hansen constantly seeks to anticipate global trends. This is put into action at its major research facilities in Denmark and 19 application and development centres worldwide, including one in Pune, India where Chr. Hansen works closely with customers to bring new exciting products to the market and advance fermentation beyond the borders we know today.
Chr. Hansen India was established in 2004. With its regional office in Mumbai and more than 40 employees, Chr. Hansen has proven a valuable innovation partner to many of India's leading dairies and nutraceutical companies over the past 17 years, and Chr. Hansen collaboration with leading industry players is well acknowledged.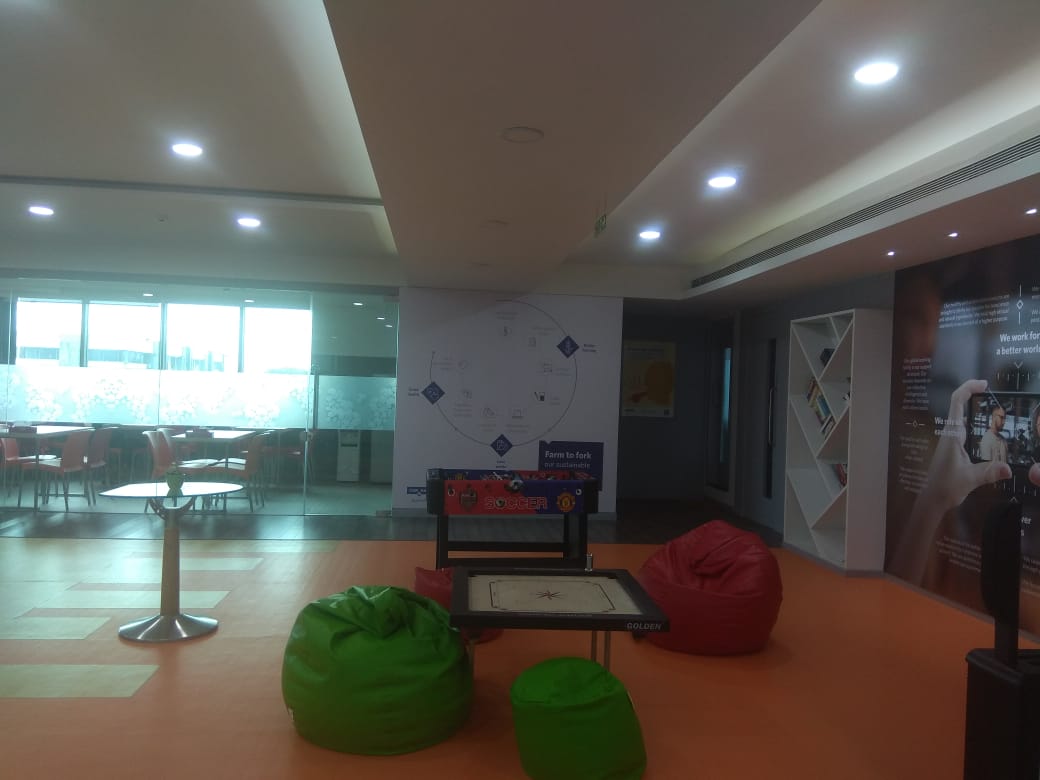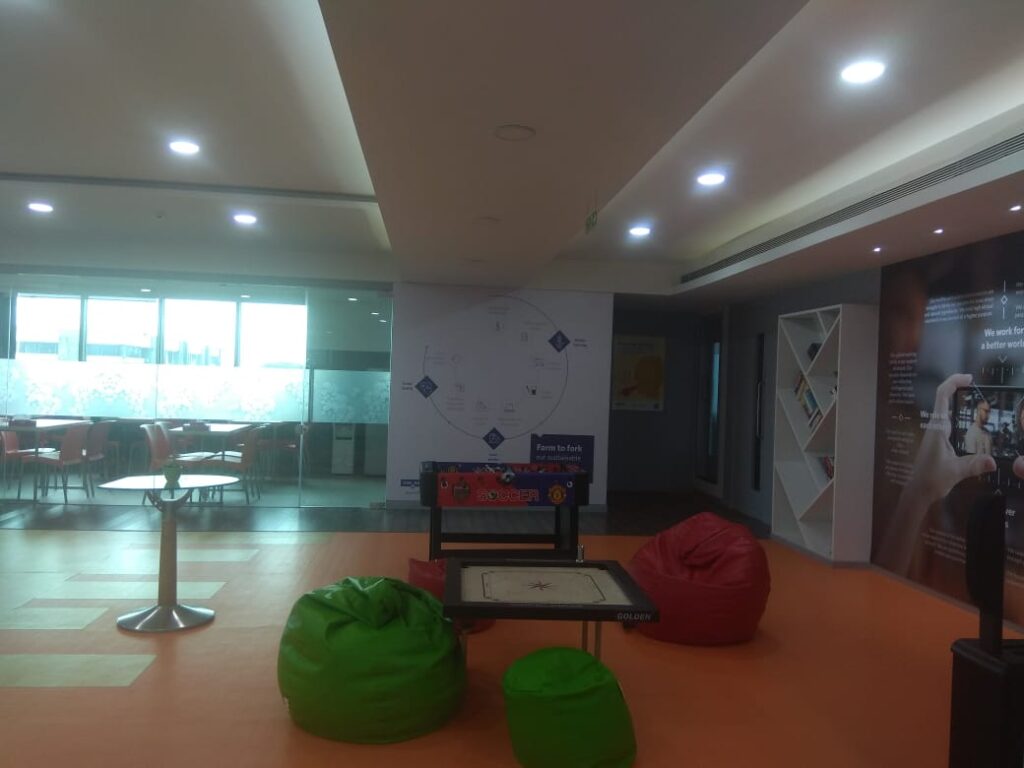 Closer and direct contact with the customers
Chr. Hansen has now taken the decision to enter directly into the livestock sector in India with its innovative probiotic solutions for the poultry and dairy markets. This decision is in line with Chr. Hansen's approach to be directly present in the market with its own probiotic products. With the flagship probiotic products portfolio, namely the GalliPro® and SiloSolve® brands, Chr. Hansen sets out to have a closer and more direct contact with customers, demonstrating its technical and scientific competences. There is an increasing awareness within the livestock sector of the need to optimise health and well-being of the animals to improve performance and to reduce the need for antibiotic intervention in production. Chr. Hansen is perfectly positioned to tap into this trend as the probiotic partner-of-choice to the feed millers and farmers. Moreover, Chr. Hansen is actively supporting the industry through its recent collaboration with both the CLFMA and INFAH organisations.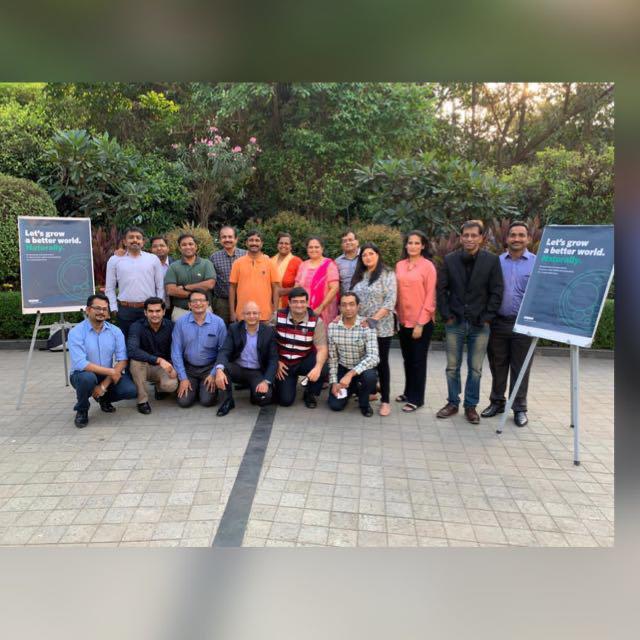 Strong global network at the customers' service
With its own global network of laboratories, as well as many 3rd party partnerships, Chr. Hansen is strongly positioned to demonstrate the efficacy of its probiotic portfolio for customers. This is further supported by a strong centralised innovation team in Europe, where more than Chr. Hansen 300 scientists are working specifically on the different platforms of microbial research and development.
Strain differentiation backed back solid science, mode of action and commercial viability are critical to the success of a probiotic application. This is where Chr. Hansen raises the bar in the world of microbial solutions and supports its customers with extensive scientific and technical proof of its specific probiotic strain combinations. As the Company says, "Strain Matters" and this will be a topic that Chr. Hansen will address in more detail very soon.
Working for a sustainable future
Sustainability is key strategic focus for Chr. Hansen and the Company has been listed for four consecutive years on the Global 100 Most Sustainable Companies by Corporate Knights. In 2019 and 2020, Chr. Hansen ranked no. 1 and 2 respectively. The Company was also recognised with the Golden Peacock Global Award for Sustainability in 2019, an Indian award that is regarded as a benchmark of excellence worldwide. Such recognition is a great tribute to all the sustainability efforts by the Company and a result of its many collaborative partnerships with its customers. Chr. Hansen believes that a sustainable future is achievable if they continue to develop natural and innovative solutions for generations to come.
Fig 5 In 2019 and 2020, Chr. Hansen ranked no. 1 and 2, respectively, on Corporate Knights' list "Global 100 Most Sustainable Companies" in the world. Today Chr. Hansen is recognized as the world's most sustainable biotech company.