News
Anne-Marie Neeteson Receives British Poultry Council's Special Merit Award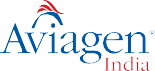 Recognition for Anne-Marie's steadfast efforts to progress animal welfare and sustainable development
31 May, 2021 – EDINBURGH, Scotland.
Aviagen® is proud to announce that Anne-Marie Neeteson, Global Vice President of Welfare, Sustainability & Compliance for Aviagen Group, has been honored with the British Poultry Council (BPC) Special Merit Award for 2019. The award recognizes Anne-Marie's work in representing the industry on a global level to promote the causes of animal welfare and sustainable development. According to her award letter from the BPC, she has been "invaluable in progressing the science around these issues and helping the industry take a leadership role in addressing them."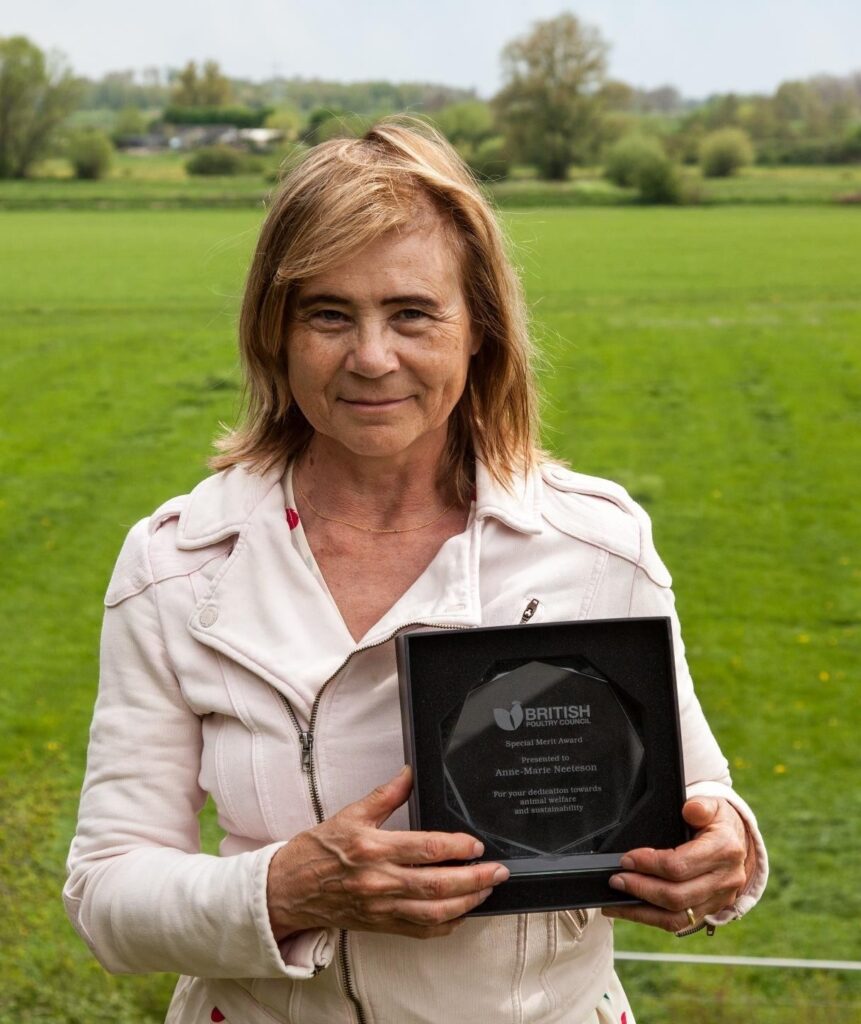 Anne-Marie Neeteson, Global Vice President of Welfare, Sustainability & Compliance for Aviagen Group receiving British Poultry Council's Special Merit Award.
Due to COVID-19 restrictions, the formal award presentation was postponed, but the BPC reports that it hopes to hold the event this year, and Anne-Marie will be formally presented with her certificate at that time.
"Anne-Marie is passionate about protecting the welfare of birds and advancing sustainability for the benefit of the planet, as well as our customers and the communities they serve. She works tirelessly, both at Aviagen and through her work with industry and welfare organizations, to implement continuous improvements that have a positive ripple effect on these causes. Anne-Marie is an asset to our team and to the wider poultry industry, and I congratulate her on this latest merit award," commented Alfons Koerhuis, Chief Technical Officer, Aviagen Group.
In 2019, Anne-Marie Neeteson led the International Poultry Council (IPC) working group that adopted five of the United Nations' Sustainable Development Goals (SDGs) as areas where the global poultry meat sector can make a difference. And again this year, as an active and longstanding member of the IPC and proponent of animal welfare, she was appointed as chair to an IPC working group on Animal Health and Welfare, Communication and Food Quality.
Alfons added that, through her extensive work with the IPC, the BPC and others, Anne-Marie is putting into practice Aviagen's Top 5 Commitment of Transparency, Communication and Engagement, which corresponds with the SDGs prioritized by the IPC, in particular SDG 9: Industry, Innovation and Infrastructure. Essentially, members of the food supply chain must work together, sharing knowledge and experiences to further bird welfare and sustainability.
Aviagen has put together an engaging interactive presentation on the company's efforts toward Breeding Sustainability and Animal Welfare, which are inextricably linked.

About Anne-Marie Neeteson
Anne-Marie has served as Vice President of Welfare, Sustainability and Compliance for Aviagen Group since May 2015, where she is responsible for poultry welfare and sustainability, and has created a global welfare audit system for chickens and turkeys.
Before joining Aviagen, she directed the European Forum of Farm Animal Breeders (EFFAB), and established and led the European Union (EU)-recognized Sustainable Farm Animal Breeding and Reproduction Technology Platform (FABRE-TP). She has also set up a patent watch, a Code of Good Practice for Farm Animal Breeding Organizations, and initiated the Animal Task Force in Europe.
She is a Professional Animal Auditor Certification Organization (PAACO) welfare auditor, as well as a board member of the International Poultry Welfare Alliance and United States Roundtable for Sustainable Poultry, and is involved in several other communication policies and initiatives in the poultry sector. She has represented the IPC on initiatives related to the UN Food and Agriculture Administration (FAO), and has chaired the IPC Environment and Sustainability WG.
Anne-Marie holds a Master's degree in Genetics and Animal Science from Wageningen University in the Netherlands.
About Aviagen
Since 1923, Aviagen® has been a preferred global poultry breeding company with a mission to help its customers — the world's chicken meat producers — supply sustainable, affordable and nutritious protein to their growing communities. Putting into practice its corporate value of "Breeding Sustainability," Aviagen implements efficiencies that make commercial chicken production environmentally and socially responsible and economically beneficial to producers, while at the same time promoting bird performance, health and welfare.
To meet varied market demands, Aviagen offers a full portfolio of breeding stock under the Arbor Acres®, Indian River® and Ross® brand names. The Rowan Range® and Specialty Males® target slower-growing and other niche market needs. Aviagen is based in Huntsville, Alabama, US., with operations across the UK, Europe, Turkey, Latin America, India, Australia, New Zealand, Africa and the US, and joint ventures in Asia. The company employs close to 8,000 people, and serves customers in 100 countries.
For more information, please visit Aviagen.com, or follow Aviagen on LinkedIn.