News
Kemin Animal Nutrition & Health – South Asia is a Certified Great Place to Work® for the third time !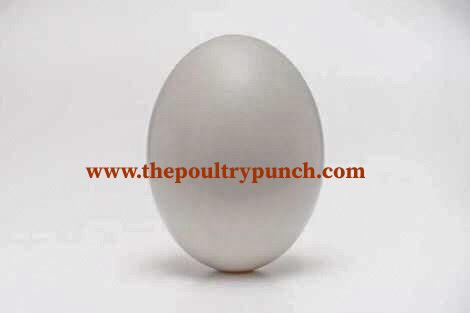 Each year, more than 10,000 organizations from over 60 countries partner with the Great Place to Work® Institute on assessment, benchmarking, and planning actions to strengthen their workplace cultures. The Great Place to Work® Certification Program is the first step in a company's journey to build a High-Trust, High-Performance Culture™, and Kemin Animal Nutrition and Health – South Asia (KAI) has successfully accomplished this milestone for the third time.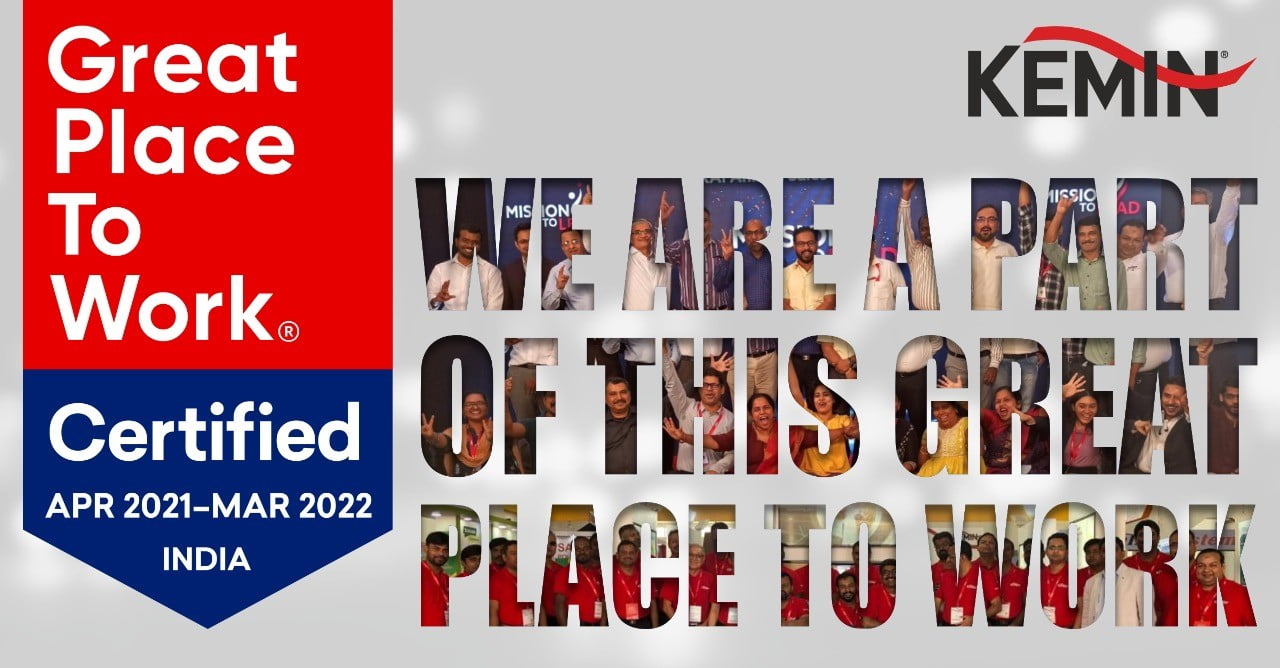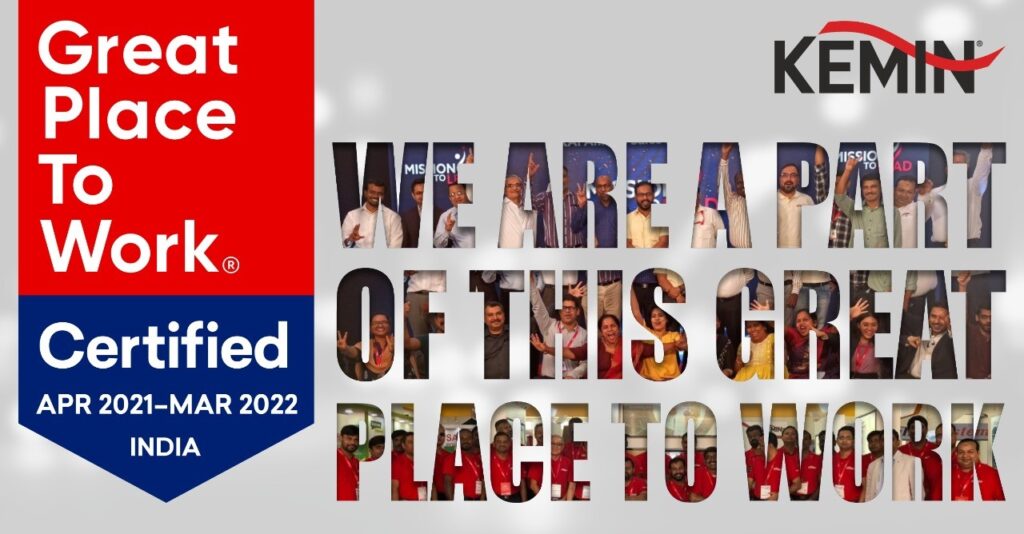 Great Place to Work (GPTW) has defined a rigorous, system-oriented process that includes an employee perception survey to measure the quality of employees' experience by seeking anonymous feedback from all employees in an organization. In Kemin, this was followed by an evaluation of people practices covering the entire employee lifecycle, including core policies and procedures and auditing employees' experience in Kemin's work culture and practices. The cumulative score of the employee perception survey and cultural audit lead to identifying 'India's Great Place to Work'.
The findings are published annually in prestigious media channels around the globe, such as Fortune, Handesblatt, The Economic Times, Mint by HT Media and Le Figaro Economie.
This certification represents Kemin as a definitive employer-of-choice and demonstrates unique positioning recognizing workplace quality and people practices.