News
ONLINE DISCUSSION FORUM (ODF)–OF POULTRY FEEDING TRENDS ORGANISED BY CPDO&TI, BENGALURU ON 27th MARCH, 2021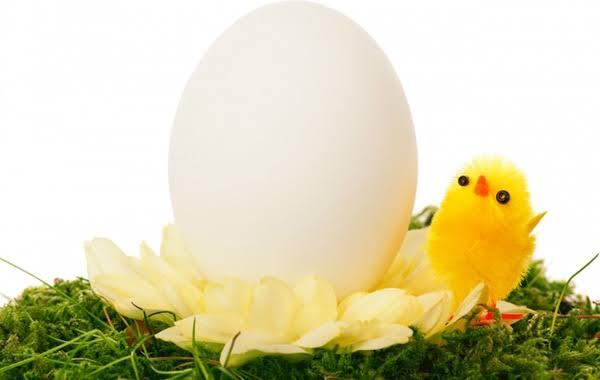 [kc_row use_container="yes" force="no" column_align="middle" video_mute="no" _id="441421″][kc_column width="12/12″ video_mute="no" _id="998152″][smartslider3 slider="10″][kc_column_text _id="868794″]
Central Poultry Development Organization & Training Institute under Government of India, Ministry of Fisheries, Animal Husbandry & Dairying, a premier Institute located at Hessarghatta, Bengaluru organized a one day online Discussion forum – on Poultry Feeding Trends on 27th March, 2021.
Poultry sector in India is a techno-commercial sector with contribution of nearly 1.5 lakh crores to the GNP with about 6 million people being employed directly or indirectly. Agriculture drives poultry, the two major drivers of the sector are Corn and Soya. Poultry Feed forms 70% of the project cost either in Broiler, Layer or Breeder. Hence, this discussion forum is envisaged to outline the present feeding trends of poultry in India for efficient output.The Online Discussion Forum started sharp at 10.30 am on 27th March, 2021 by opening remarks from Dr. Mahesh P.S., Joint Commissioner & Director, CPDO&TI. He addressed about current shocking prices of Soya crossing Rs. 50/- per kg due to various global and national factors. Further he said that poultry sector cannot be in isolation in the present context because, Corn and Soya availability and price is influenced by weather conditions in Brazil, Argentina, United States and India on an annual basis. The present observations are severe wet conditions in Brazil preventing the harvest, high dry weather in Argentina reducing the crop, extended lean season in US with stocks completely exhausted. Local issues like unforeseen rains in Madhya Pradesh and Maharashtra during November, 2020 made Soya to suffer fungal infection forcing millers to crush the grain to create soya meal which was exported due to global lucrative demand. This observation set the note for further discussions. The present global crisis of grounding of ship "Ever Green" in Suez Canal impacting global movement of goods across Asia and Europe was also brought out.
CPDO&TI is a trend-setting organization in offering online programmes from Sept. 2020. So far, three flagship programmes are rolled out. 1. Enterprenership in Poultry Awareness Week (EPAW), 2. Entrepreneurs Day (ED) and 3. Online Discussion Forum with specific objectives of basic awareness in poultry by EPAW, Success stories by ED and In-depth analysis of a topic by ODF. CPDO&TI launched its youtube channel by name CPDO&TI TRAINING and regularly streamed live episodes and uploaded past episodes by editing individual speaker videos. Team CPDO&TI developed a concept to create a Diary of past and present online events which led to the release of App "CPDO&TI" in Google Playstore Android Version on 27th March, 2021.
Dr. Mahesh made a presentation about the contents of the app which is very user friendly and low in size (6.5 MB). This app provides navigation by choosing language – English and Kannada and takes the viewer to the catalogue of events namely ED and ODF. Further the viewer can choose the choice of the event and choice of the speaker to see the video content of the speaker. A small attempt is made to dub few of the events in Kannada also.Prof. Ajit S. Ranade, Associate Dean, Mumbai Veterinary College and subject matter expert on Nutrition was the guest of honour. In his address he appreciated the efforts of CPDO&TI in designing innovative programmes especially the release of CPDO&TI app to keep abreast with the technology. He emphasized importance of nutrition and research to exploit fullest genetic potential of the bird for the specific purpose of meat output, egg production or hatching eggs production in India matching international standard
Mr. Neeraj Kumar Srivastav, Chairman, CLFMA and Managing Director – South Central Asia, Novus Animal Nutrition (India) Pvt Ltd. Was the Chief Guest for the programme. In his presentation, he mentioned about the great glory of India in Livestock and Agriculture sector, namely, No.1 in milk production (188 MMTs), No.1 in pulse production (23 MMTs), No.1 in Millet production (11 MMTs), No.1 in Fresh Water Aquaculture, No.2 in rice production (112MMTs), No.2 in wheat production (23 MMTs), No.3 in egg production (108 billion eggs) and No.4 in Broiler Production (4.5 MMTs). He further stressed the need of large quantity of protein requirement for the population of 1.3 billion people which is estimated to be 25 to 30 MMTs of protein per year. This signifies the role of livestock sector in contributing protein for the human population. He congratulated Team CPDO&TI for bringing out app and appreciated professional conduct of online training programmes over the years.
Dr. Rama Rao, Principal Scientist, Directorate of Poultry Research, Hyderabad spoke on "Trends in Broiler Feeding". In his address, he requested the sector to make a huge claim of the revolution in poultry in India similar to Green Revolution and White Revolution putting the facts of achievement in broiler sector which has grown 1825 times and layer sector 55 times since independence. He illustrated phenomenal achievement of development in broiler nutrition attaining 2 kg body wt. with efficient FCRs of 1.4 to 1.5 in 32 days. He advised precision feeding for the broilers with more critical analysis of formulations mainly focused on digestible amino acids. In his summary of the presentation, he advised scope of dietary phytase in comparison to inorganic Phosphorus (DCP). The concept of maximum response by phytase super dose (1500 – 2500 fyt/kg). Usage of low calcium and high D3 in the diet can save dietary phosphorus to a large extent. Further he advised to reduce the NPP requirement to 0.2% in broiler breeders. The innovative ideas of use of hydrolyzed protein, emulsifier, fiber, papain and bacteriophage to improve the feed utilization are being adopted for better feed utilization in Broilers. The present over dependency on corn and soya is compelling to explore alternates for the same. In this regard, Dr. Rama Rao advised the great potential of wheat as an energy source in broiler diets in the future days. He presented various trial reports about the concepts mentioned above. Concludingly, he advised change of floor from mud floor to concrete and better sanitation instead of Feed AGP which is not beneficial according to Dr. Rama Rao.
Dr. Nataraja H.B., expert Nutritionist and Managing Director of Higain Feeds presented in detail about basic concepts of "Broiler Breeder Nutrition". He remarked major mistakes carried by many breeders focusing on egg number output, least cost formulations, altering feed formulations according to the market. These are some of the errors committed by breeders with a skewed approach. He suggested to consider breeder nutrition as an "Investment" for the future broiler chicks rather than expenditure for the present breeder farm. He nicely narrated about cost economics and future gain by way of critical analysis in the present investment. In his one slide he illustrated nicely the correct logic of reduction of energy based on "egg mass output" rather than "egg number". Generally farmers reduce 5% of energy with respect to 5% reduction in egg production. Whereas according to egg mass calculation, it should be just 1.4% reduction. In his presentation he emphasized need of pre-breeder precise ration, focus on energy for the breeders rather than focus on protein since they are adults and they need 70 – 80% of ration for maintenance. He suggested to invest on vitamins, minerals D3, Carotenoids for better hatchability as well as better chick quality. Calcium particular size and a correct use of calcium feeding will benefit breeder hatching egg quality and hatchability. Need of updating of matrix values frequently with best cost feed over least cost feed was also recommended. Finally he advised to take advantage of phytase for extra phosphoric effect for better performance as also recommended by Dr. Rama Rao.
Prof. Natarajan. A., is an expert in the area of layer nutrition from Namakkal. His team has developed 100% self financing laboratory – Animal Feed Analytical and Quality Assurance Lab since 1996. This is a unique facility in the country servicing not only layer farmers of Namakkal with a capacity of 5 crore layers in the district but also extending services across the country. In his presentation he nicely narrated impact of changes of temperature on layer egg production. He advised feed intake of more than 100gm pre summer for the growers with uniform body wt. in the flock can influence to get optimum performance with egg weights over and above 55 gm in the layers in comparison to reduction in production for the birds which are fed less than 100gm with un-uniform body weights in the flock. He also narrated the availability of maize and soya presently with 30 MMTs and 8 MMTs respectively in India. Keeping in view of the growth of broilers and layers he suggested additional 2 – 3 MMTs of maize and 1 MMTs of soya requirement for the next year which sounds alarming and scary for the poultry sector. The sector has to resolve to find alternate source of energy and protein as an essentiality in the future. The layer nutrition has to cope up with the highest potential of the bird and the performance in the field. In order to do this, the need of the layer industry is to focus on better uniformity and better body wt. before the laying period, early egg start in egg size and egg percentage, touching the peak in time and sustaining it and sustain post peak maintenance without much egg shell problems. He presented a slide on distribution of modern layers across India with 8.5 crore in Andhra and Telangana, 5 crore in Tamilnadu, 4 crores in Punjab and Haryana, 2 crores in Odisha, 1.4 crore in Karnataka followed by Maharashtra 1 crore, West Bengal 80 lakhs, totally 25.5 crore population including the rest of the states.
Dr. Sudipto Haldar, Director, Agrovet Consultancy pvt. Ltd., Kolkata presented about new approaches for sustainable poultry production with disease free status. He summarized very nicely predictable and unpredictable stress factors causing "oxidative stress" by release of Reactive Oxygen Species(ROS) which can impact performance, gut health, liver function and immunity of the bird. He illustrated the danger of "Feeding Excess" over "Feeding Less" in a slide by pointing out under feeding during starters and over feeding during grower and finisher stage with respect to energy. Similarly, overfeeding during starter, optimum feeding during grower stage and under feeding during finisher with respect to proteins. This he said that need to change and farmers are advised to follow precision feeding i.e., apt feeding as per the requirement. Further he said about a new truth of birds adoptability for high density rations very efficiently over the earlier belief of natural downgrading by the birds. He suggested calculation of Feed Price Ratio (FPR) (cost of 1kg feed to 1kg poultry product) as a new focus Area over mere calculation of body wt. and FCR.
Dr. S.K. Bhardwaj, Nutritional Expert from North India (Jind, Haryana) illustrated increase of consumption pattern of animal protein in recent times by way of 18.4% (chicken), 10.6% eggs, 5% fish and 1.5% milk. The consumer choice is leaned towards animal protein and it has reduced by about 2% in the choice of protein. In his presentation, he gave an example of altering the ideal dietary protein contribution from 42% in the production cost to 30% in order to balance the cost of the feed due to hike in prices of protein sources. This he advised should not be followed for efficient productivity. However, he emphasized the choices of alternatives in detail about rapeseed, cottonseed, sunflower, sesame, groundnut, maize gluten meal, DDGS (Rice / Corn origin) and Rice gluten to use as alternate protein source for poultry.
Prof. Ajit S. Ranade conducted Q&A session from the panel and all the queries were answered. Dr. Mahesh P.S., Joint Commissioner & Director, CPDO&TI mentioned that Team CPDO&TI would conduct many such programmes in the coming months during the next academic year 2021-22. The programme was conducted live on zoom, youtube channel of CPDO&TI and Hybiz TV along with recordings posted on facebook: cpdoti.bangalore and on youtube: CPDO&TI TRAINING. All are requested to download "Latest App of CPDO&TI" from Google Playstore by typing "CPDO&TI" for Android Version.
Sri. Anwar Basha, Senior faculty of CPDO&TI executed the job of admin of conducting Discussion Forum very effectively. The other team members of CPDO&TI worked hard in making this programme successful. Team CPDO&TI thank all the viewers participated in Zoom, Youtube and Hybiz TV. It is also acknowledged that Print Media extends great support by wide coverage of all online events of CPDO&TI across the country.
View full recording by clicking this link https://youtu.be/pc6OWVjsIpY
[/kc_column_text][kc_column_text _id="450594″] [/kc_column_text][/kc_column][/kc_row][kc_row _id="212233″][kc_column width="12/12″ video_mute="no" _id="572378″][kc_column_text _id="664849″] [/kc_column_text][/kc_column][/kc_row]